*This post may contain affiliate links, which means I'll receive a commission if you purchase through my links, at no extra cost to you. Please read full disclosure for more information.
Are you starting your journey of learning how to sew? Did you just started to make your handmade wardrobe? Are you starting a new sewing project? If you are in any of these situations, this list of tools is perfect for you. And if you're part of our "I Made My Wardrobe" challenge, these will be very handy.
Sewing like any other profession needs its own tools, they are part of the job and they help you create your projects. Just like teachers need their blackboard and books, or like a programmer need a computer, we need scissors and a tape measure.
When I started learning how to sew, back in 2015, there were some tools that I found more helpful for me. And 6 years later I still use them, they are an investment for life. Well, maybe some of them you might need to purchase again, specially if you frequently losing them just like me, but if you don't do this they will last you for years.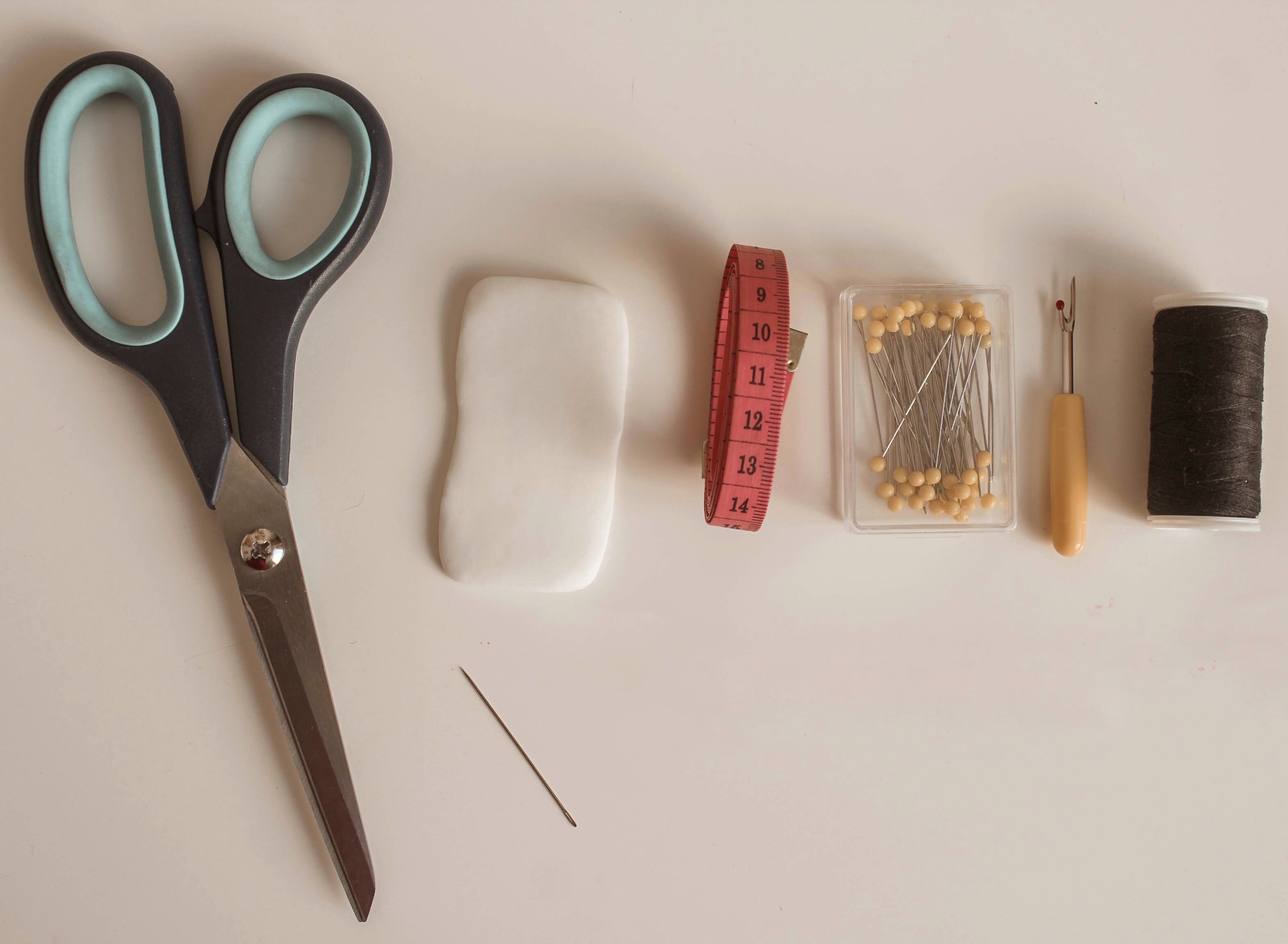 These are the sewing essentials you need to make any kind of project, I promise they will make your life easier:
1. Needles
Indispensable to sew anything. There are two types of these, hand sewing needles and machine needles.
Machine needles: Two most common types are the Regular point and Ball point. And you can find them in different sizes (70, 80, 90, 100), this will be determined by your fabric, the finest it is, smaller the size. Ex: for denim use size 100, for silk use size 80 or 70, and for cotton 90.
Hand sewing needles: The variables are the needle Point, Eye, Length, Diameter. There are a lot of different hand sewing needles, depending on the use you're giving them. General sewing, repair, tapestry, embroidery, quilting, chenille, beading, etc. For general sewing which you'll be using more often there are different sizes as well. Sizes 2, 3, 4 (heavy to medium fabrics); 5, 6, 7, 8, 9, 10 (medium to light); 11, 12 (fine fabrics)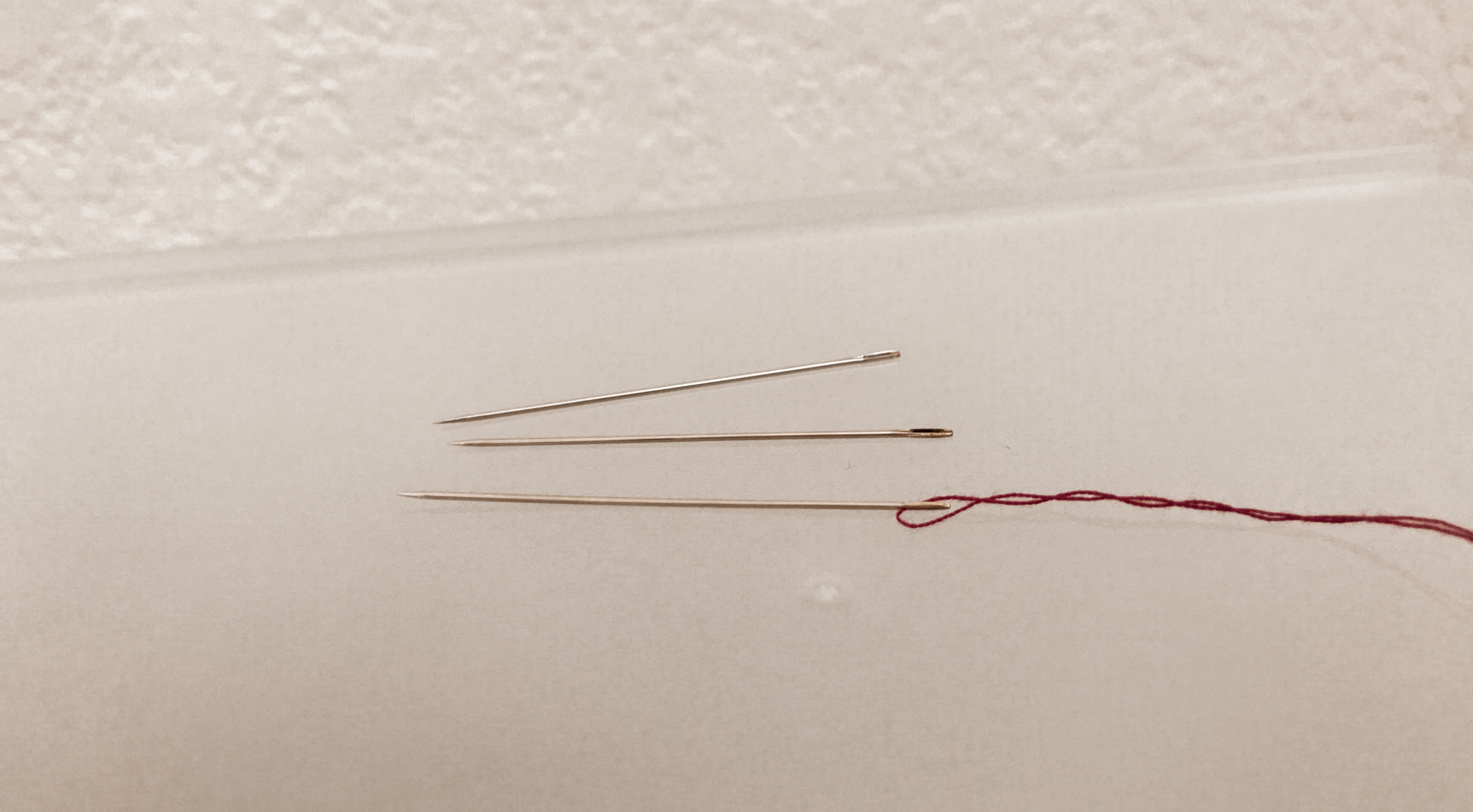 2. Bobbins
These are for the thread that goes on the bottom part of the stitch, wind the bobbin, and then install it below the needle.
You can find them in different shades of colors, or transparent. I recommend having more than one because it will make it easier when you need to change thread color.
There are also bobbin cases where you can store them, wind them with different colors, and then keep them for whenever you need them. I recommend this bobbin case and bobbins pack, take a look.
3. Pins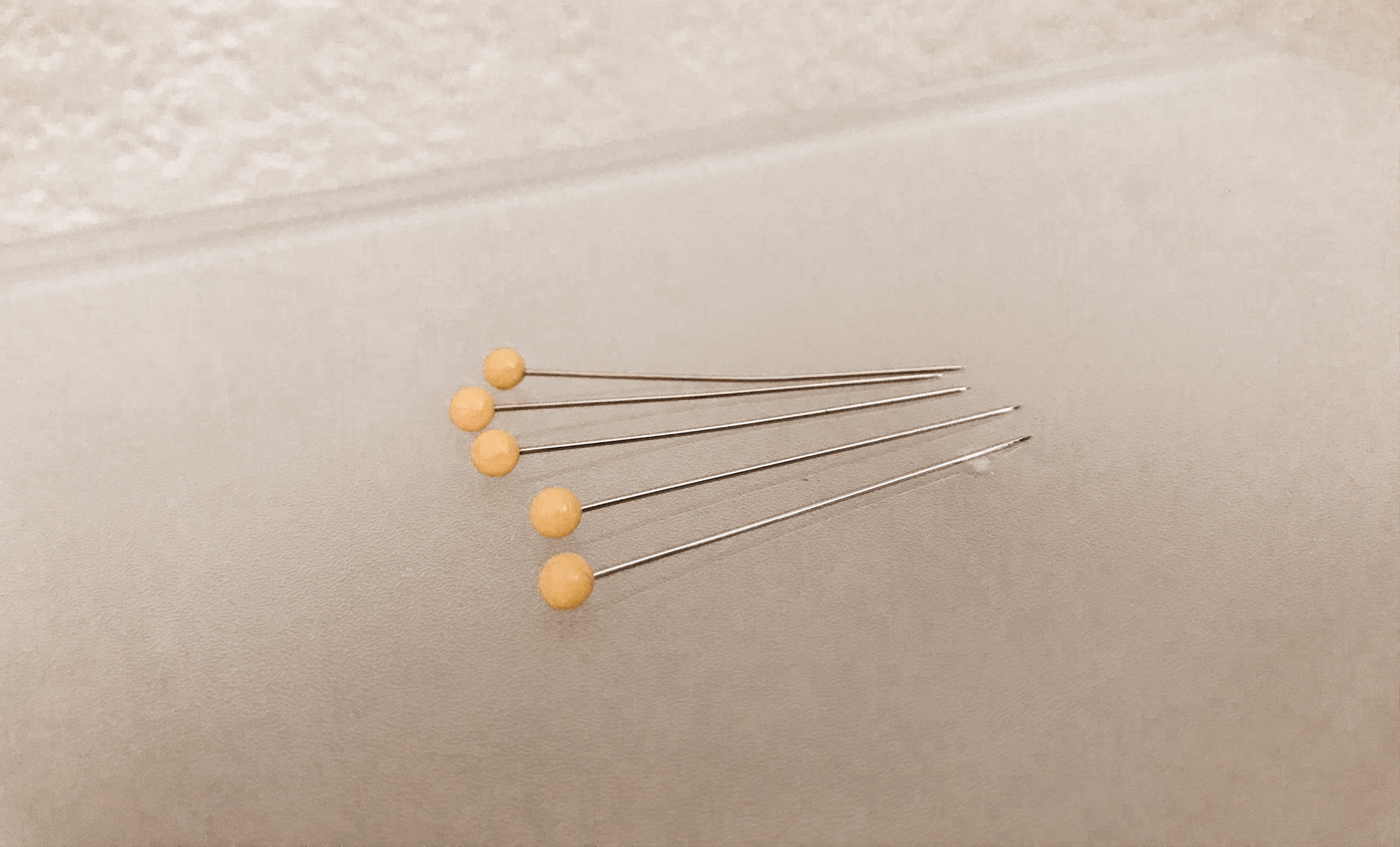 Perfect to hold fabric in place, you can use them to cut fabric or to hold the hem in place while you sew.
Pins also come in a variety of styles, each with its purposes. A pack of pins with large visible heads will work for almost everything.
I recommend this option here, they are simple but very affordable.
If you want pins that will not melt with heat you should buy glass head pins instead. Like this ones from Madam Sew, check them here.
4. Pincushion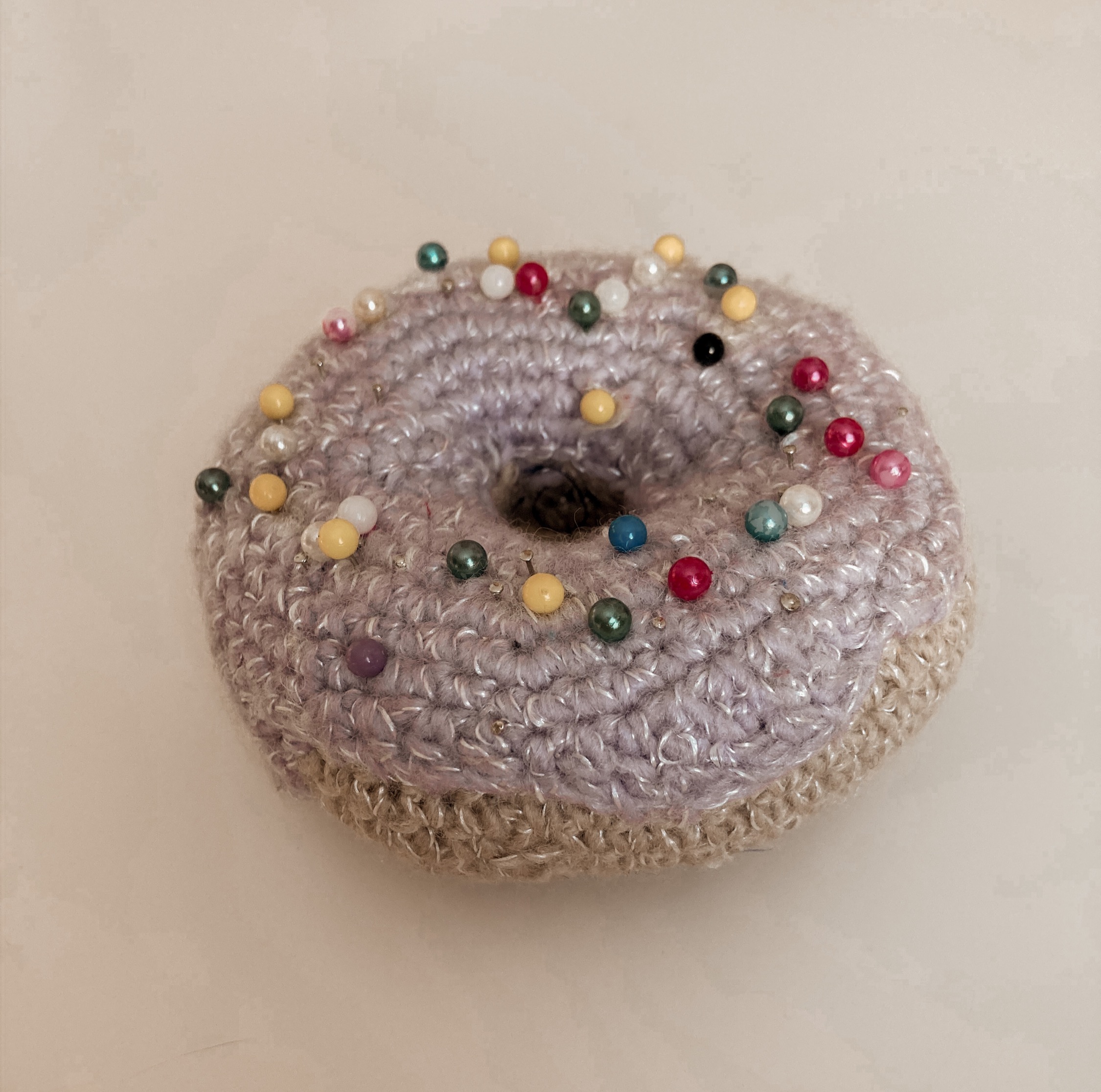 A pincushion holds straight your pins and needles while you are working. It makes it easier to grab the pin while you're doing something else, and it prevents them from losing. There are so many shapes and sizes of these, you can choose the one you like the most. This one is one of my favorites, it helps me so much and I have one in the shape of a donut. So cute!
Madam Sew offers an option of pincushion that also works as a needle sorting pincushion. I think it's a great idea, to not mix all the different needles, but it can work just as well as a normal pincushion. Take a look at it!
Or there's another option a magnetic pincushion that has the same function, the difference is that it uses a powerful magnet to keep your pins in place.
5. Fabric Scissors
Sharp sewing shears help keep your cutting accurate while preventing hand fatigue. Generally, it's worth it to choose a high-quality pair of scissors and spend a little more money to start. Stainless steel ones are the best they will last you forever, you just have to sharpen them when they lose their sharp edge.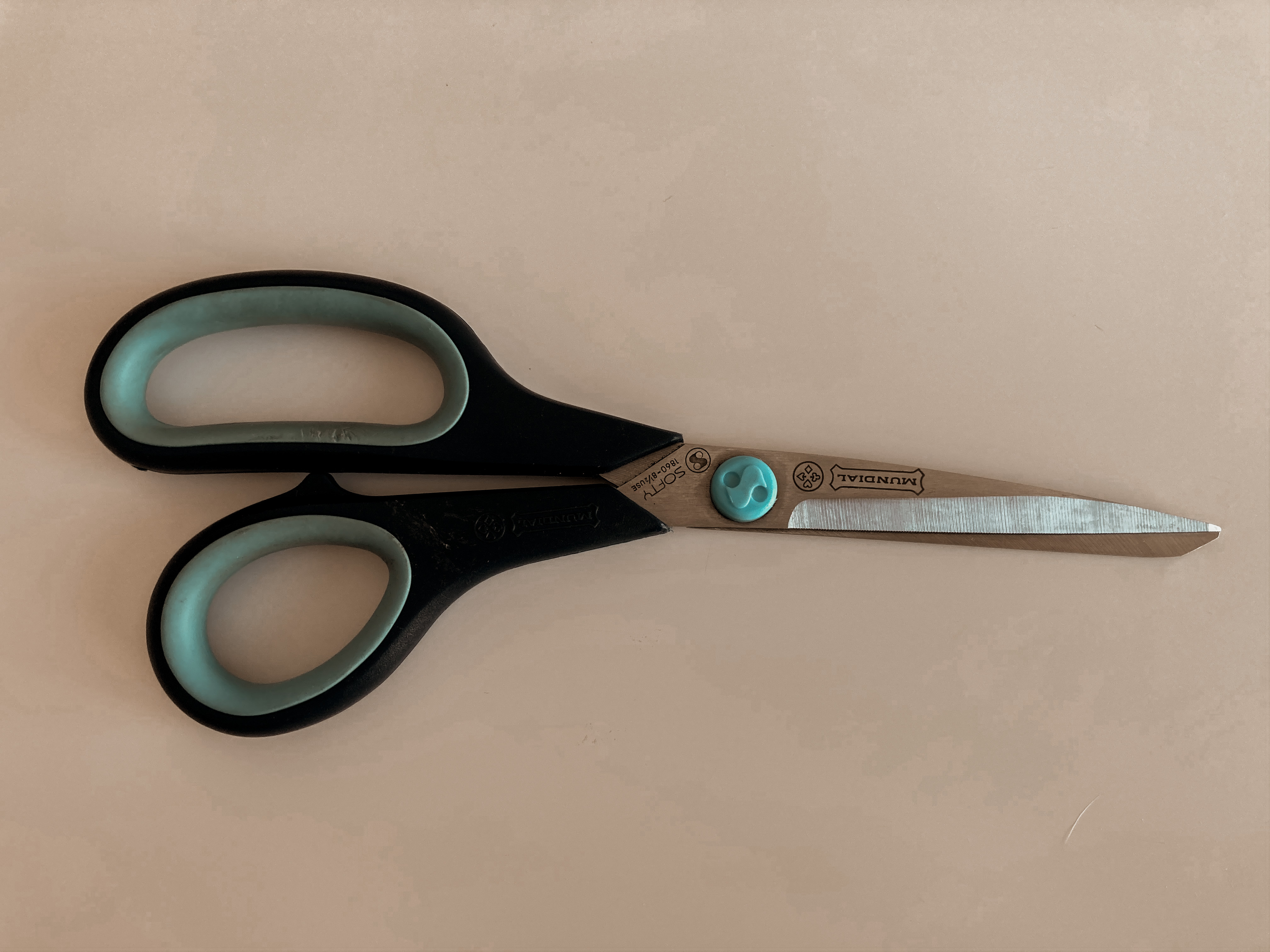 *To keep them in good conditions for longer, only use them to cut fabric, don't cut too many layers at once, clean them regularly, and even oil them occasionally.
If you want to invest in high-quality fabric shears, I do recommend buying them from specialized stores like this one. Check it out!
6. Tape Measure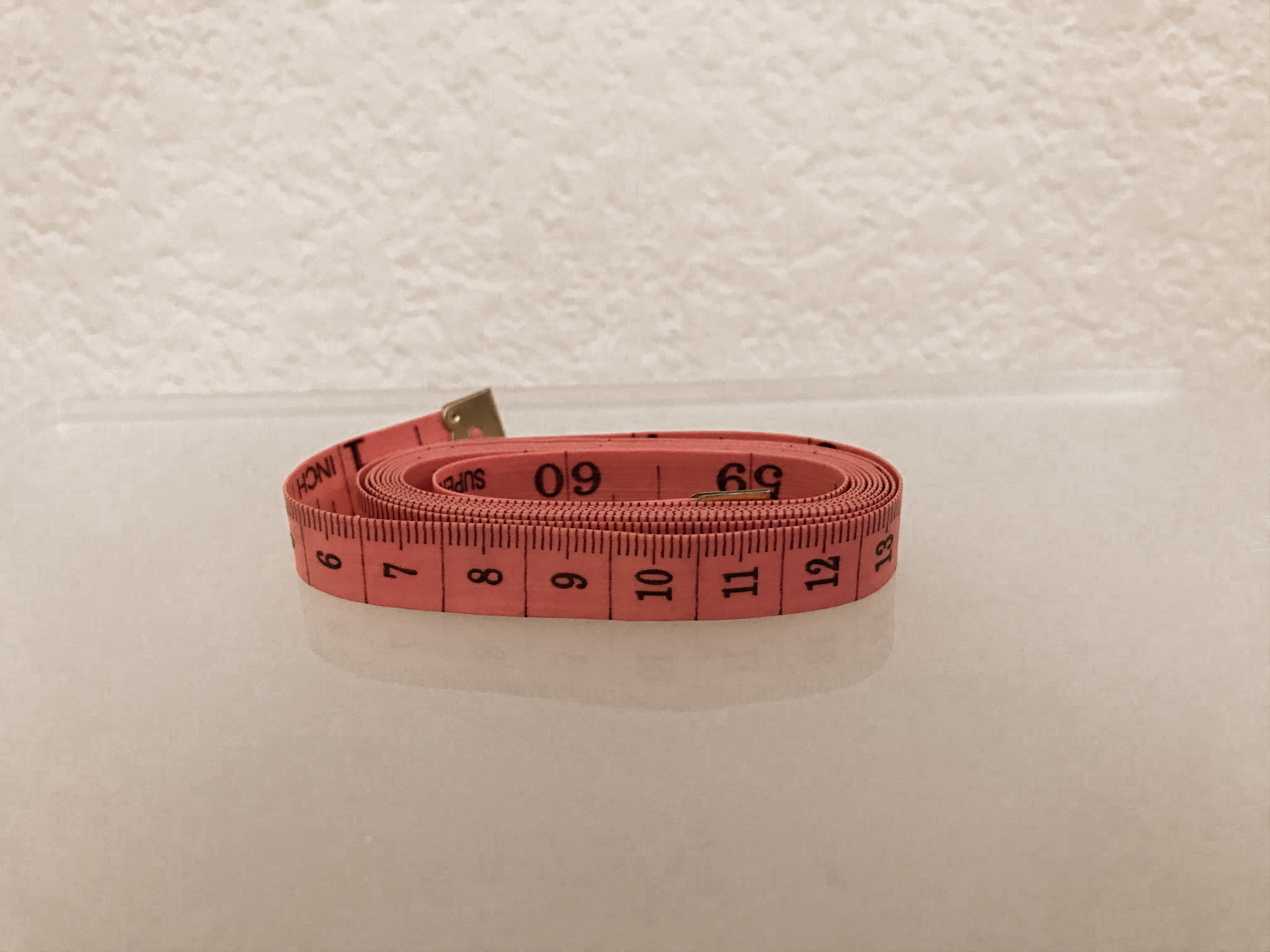 Sewing tape measures are usually marked with inches on one side and centimeters/millimeters on the other. It is most commonly used to take body measurements. You can use it as a ruler as well, but it won't be that precise. Since it is flexible you can measure things in different shapes like a circle.
This one from the photo was a gift from a friend, but I love it! It's slim and pink.
There is another option the Retractable Tape Measure, which is practical for carrying it. and it works just as good.
7. Thread
This is what constitutes the stitch, you'll definitely need it. There are so many shades of color when it comes to thread that you could match any fabric you like. The rule says that you should match your fabric and thread, but sometimes you got to work with what you have and it might not match exactly the color, I personally don't think that's wrong. You can find them in any fabric or craft stores.
8. Fabric Markers
These are useful when you want to make any mark on your fabric, could be when you're tracing the pattern in the fabric, or when you're simply making a mark to remember. There are a lot of options that work as fabric markers. You can use simple tools like a piece of chalk or hand soap, a pencil, or something more professional like a tailor's chalk. But there is another alternative that I love and recommend Heat Erasable Fabric Pens, they make thin lines and they disappear with heat, just iron the fabric when you finish and they will go away. Isn't that cool? If you want you can check them out here.
I normally use a marker but when I have a hand soap that gets to the point that it's too thin to work well, I like to use it instead as a fabric marker. The soap can be a low budget solution for the markers, but it is not as precise or thin as a marker could be.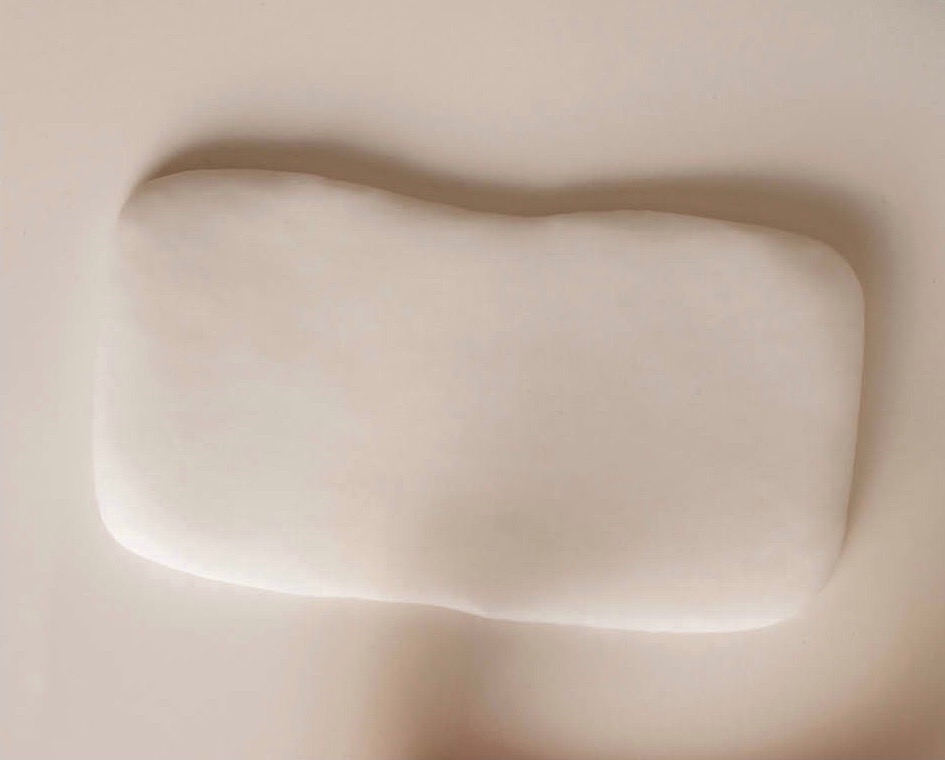 9. Seam Ripper
Everyone commits a mistake when sewing, but especially if you're a beginner. This tool will be your friend and your enemy. It helps you rip any wrong seam you make, eventually when you're on the 20th mistake you'll hate it. But it does its job so you always go back to it.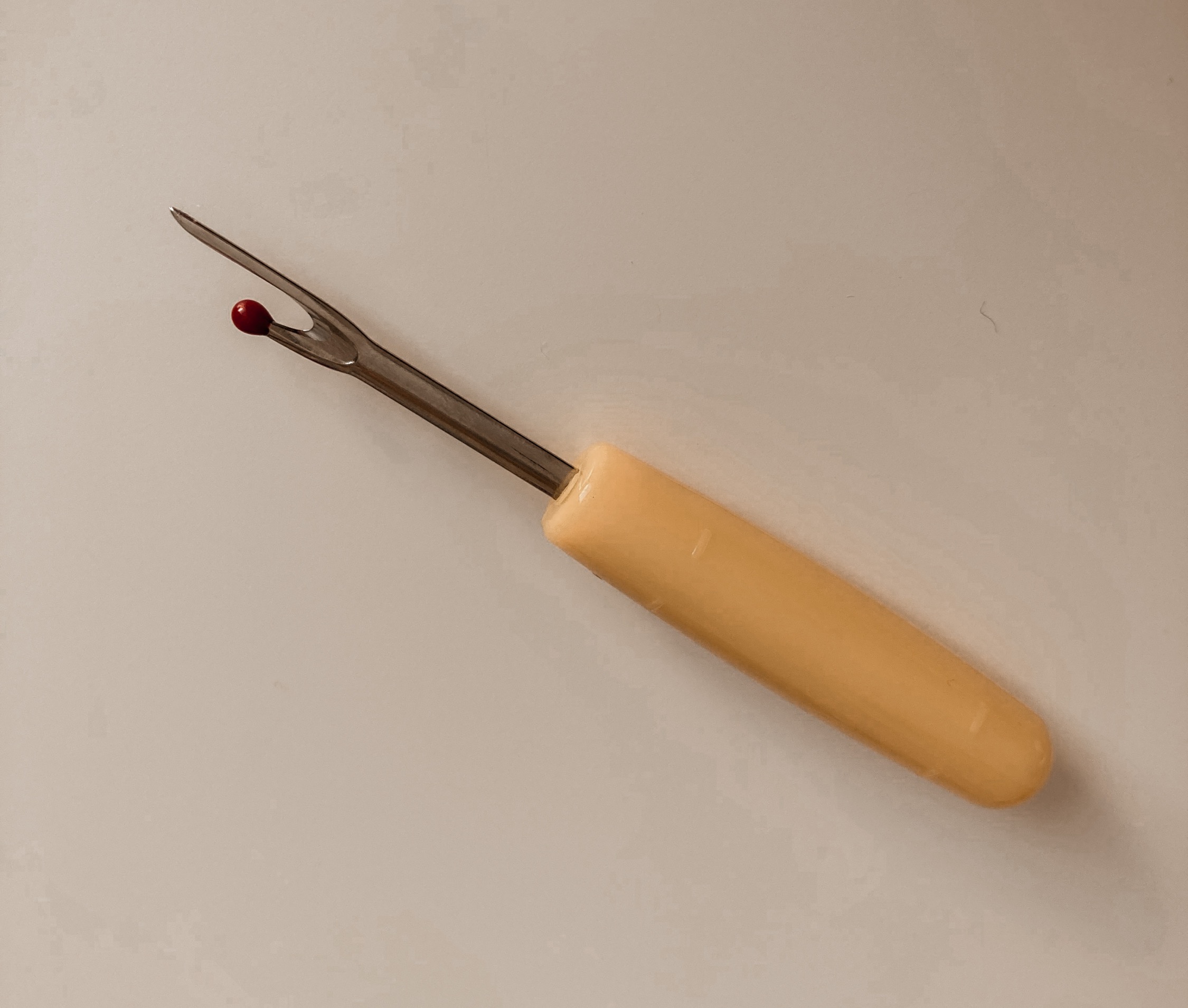 You can use it to snip threads, cut stitches, and open buttonholes. The long point is rounded to allow for slipping under a single stitch, pushing through will cut the stitch with the blade. The red ball is there to further protect your fabric from being cut or ripped as you use the tool.
There are different types of seam rippers, from the most simple to the most sophisticated. A simple one will work just fine, maybe later you can improve it.
I recommend this lightweight seam ripper, I have one of this, and they come in a package of 4 pieces.
10. Clear Ruler
A clear ruler comes in handy a lot when drafting a pattern and adding seam allowances.
This is not indispensable but it will make it easier for you on different activities.
Most of the times it includes inches and centimeters measures.
Unfortunately my ruler just died, it kind of melted and now it's all deformed but I'll be getting a new one soon, that's why I can't show you a photo of it. I will be buying this option, it allows great visibility of the fabric and it measures 6″ x 12″ which is a good medium size. Take a look at it!
As you could see, I really recommend Madam Sew, it's an online store where you can find almost every sewing tools you might need, from all the basics to very specific ones. I'll leave you here the link to the main site so you go check it out, and get any tool you need. Also… they have some of their products in sale right now!
If you're on a low budget you don't have to get them all at once, I recommend buying at least scissors(shears), measuring tape, and pins. Because most of the time when you buy a new sewing machine they include the needle and a bobbin. That'll be okay to start.
As you learn more about sewing, you'll discover more tools that will help you with specific tasks and techniques. You can make your sewing kit grow as much as you like. I hope this list is helpful on your sewing journey. If you have any questions let me know in the comments or on a DM on Instagram.
*This is extra and not sponsored but I found it and fell in love with it, it's so useful for me because I always forget to wind and fill the bobbin before threading the thread in the machine. Check this out!
---
BECOME AN OFFICIAL MEMBER OF OUR CLUB!
We would love you to be part of our community. There are monthly freebies, giveaways, weekly tutorials, and other secrets we only share with our insiders!
JOIN AT THE END OF THE PAGE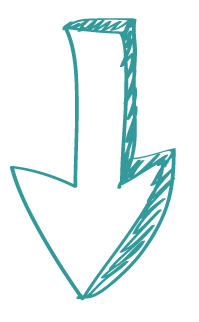 2