Fall is here, finally! It is one of my favorite seasons of the year, and one way I like to get ready for this cozy, chilly days is by building a capsule wardrobe.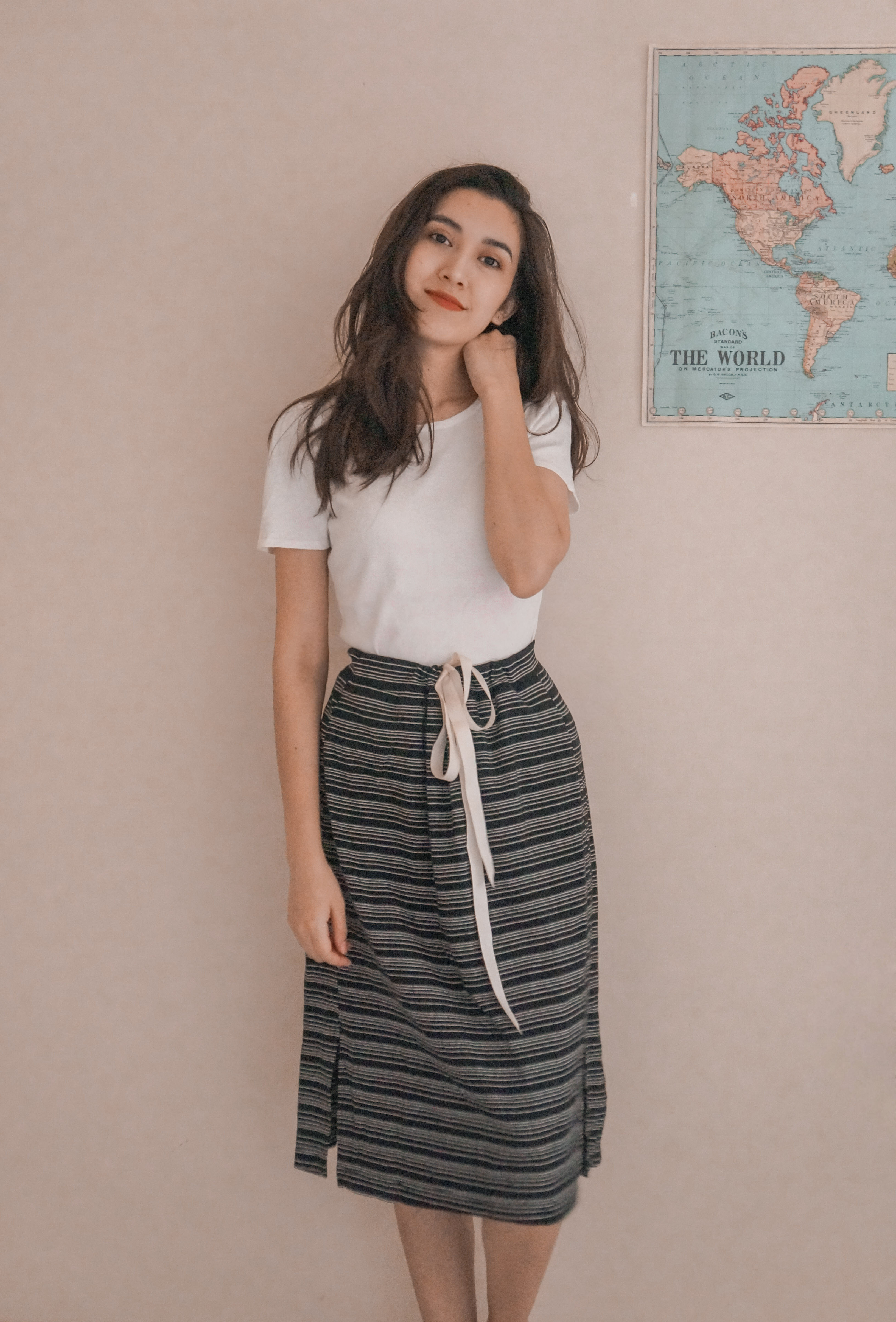 Of course, the cold weather doesn't come from one day to another… We still have warmer afternoons and it can be tricky to know how to dress on transition days. That's why this capsule wardrobe is just for the first half of autumn. Perfect for layering, so it will keep you fresh and warm when you need it.
As this capsule wardrobe is made with basics —mostly — it's timeless when it comes to style. Also, you'll probably have most of these in your wardrobe already.
Remember outfits made of basics are like a canvas and you can style it with jewelry, accessories and other pieces you own.
My Autumn Capsule Wardrobe consists of 14 items, that can make up to 50 different outfits.
—It excludes shoes & accessories, but with a pair of white sneakers, black boots, and a black purse you're good to go!—
Here is the list of the items I used:
-Black Trenchcoat.
-Gray Coat.
-Black Cardigan.
-Beige Cardigan.
-Gray Cardigan.
-Gray Sweater.
-Stiped Top.
-Black Top.
-White Top.
-Black Dress.
-Stripped Skirt.
-Beige Skirt.
-Black Pants.
-Blue Jeans.
In a transitional order, here are 29 outfits you can wear on repeat the first half of autumn.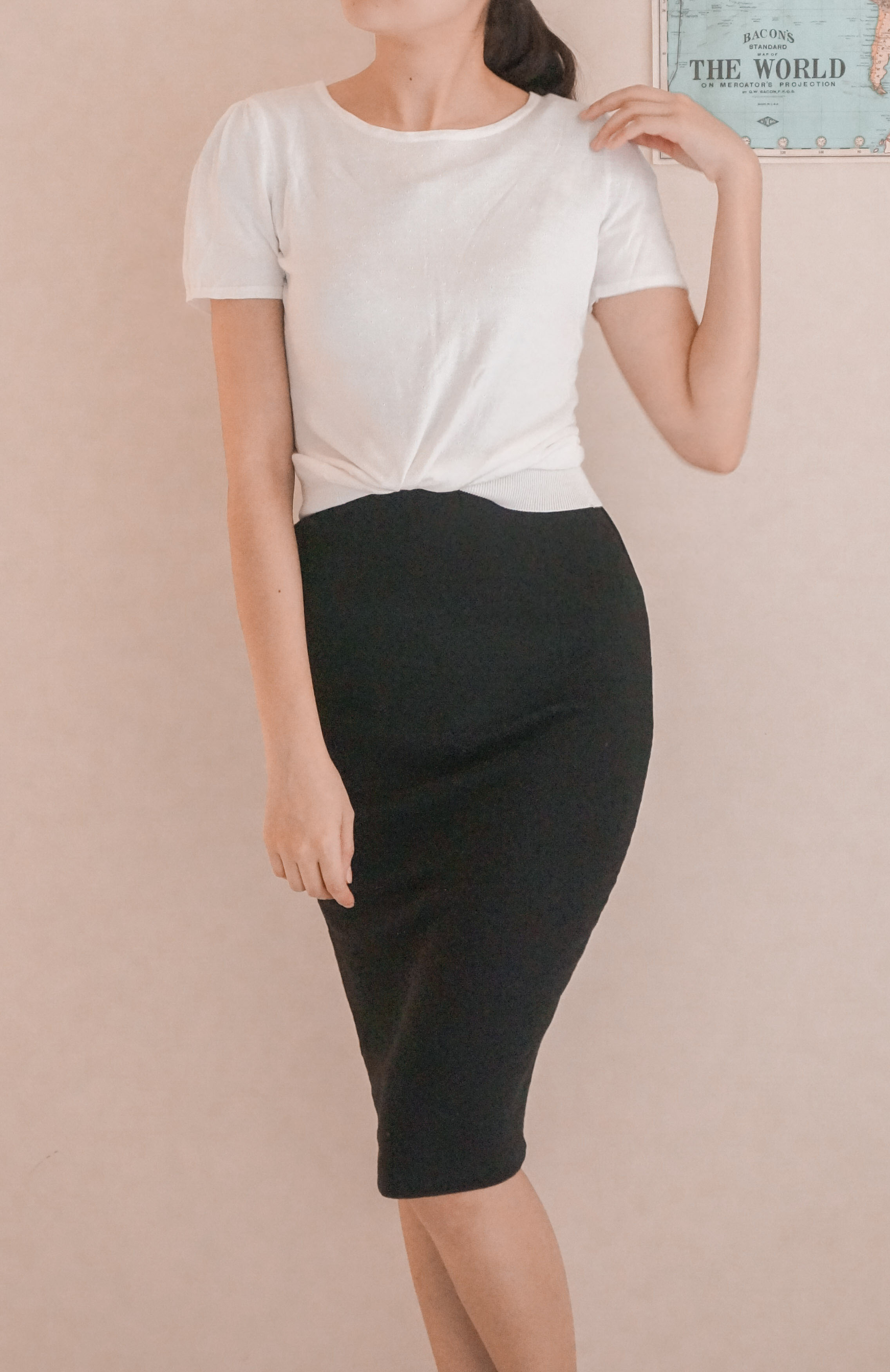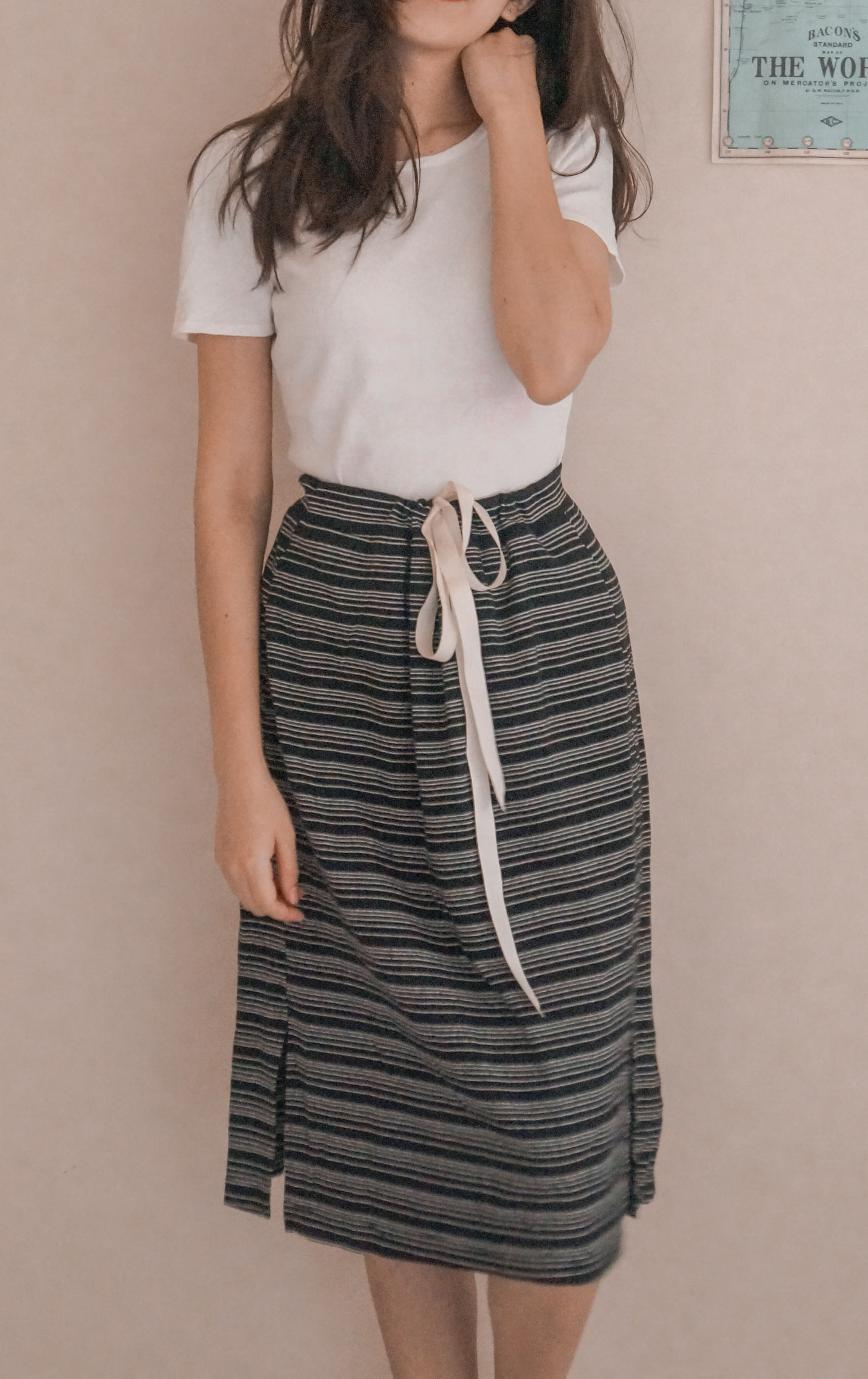 For the first outfit, I paired the white top over the black dress, to make it look like a skirt. Both of these outfits can be layered with a black cardigan, or if the weather feels too chilly, you can always add up a coat.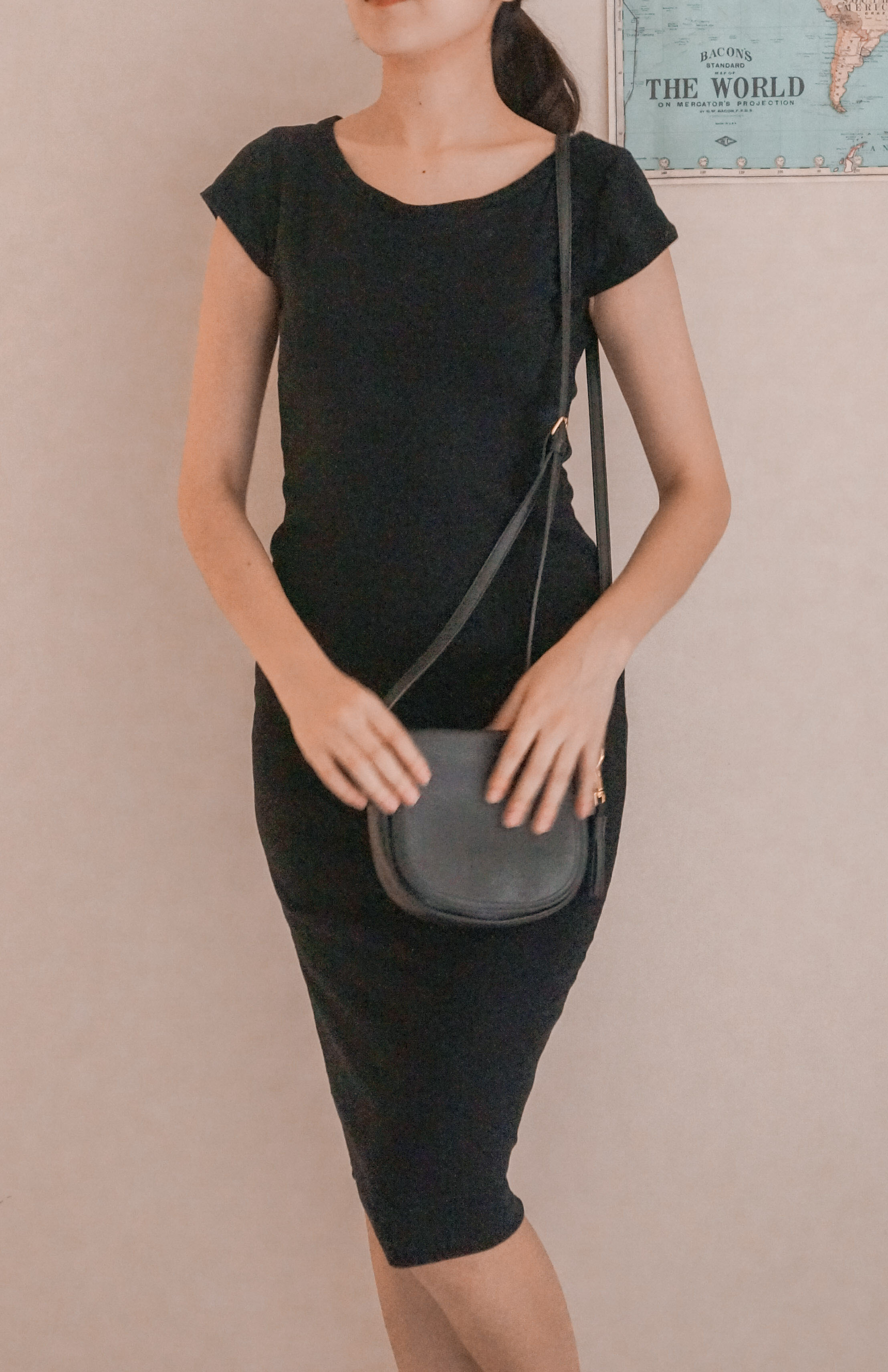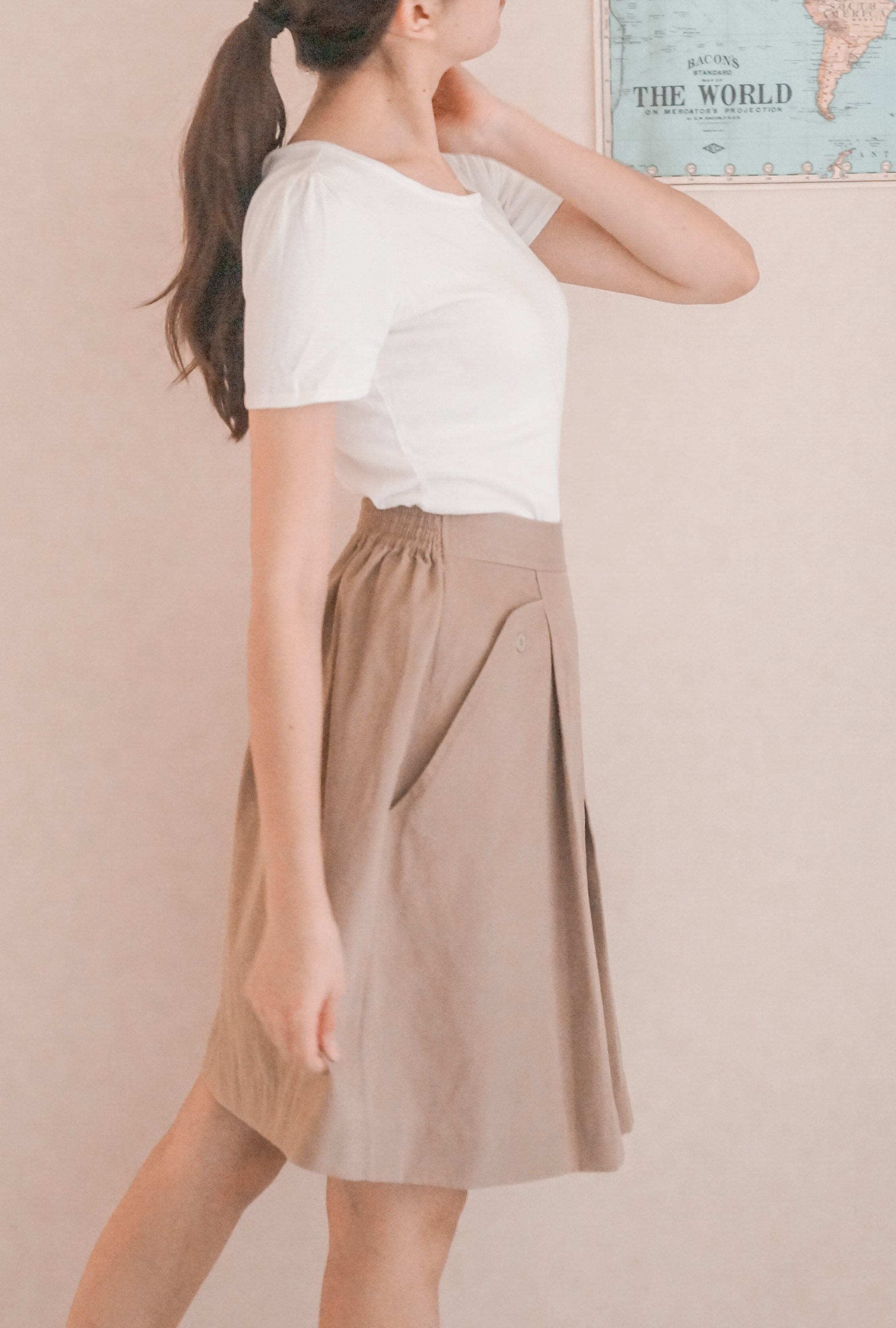 A plain black dress is an essential in our wardrobes, I self-made mine. You can basically combine it with almost any color.
For the second outfit, I chose a vintage skirt with the same white top.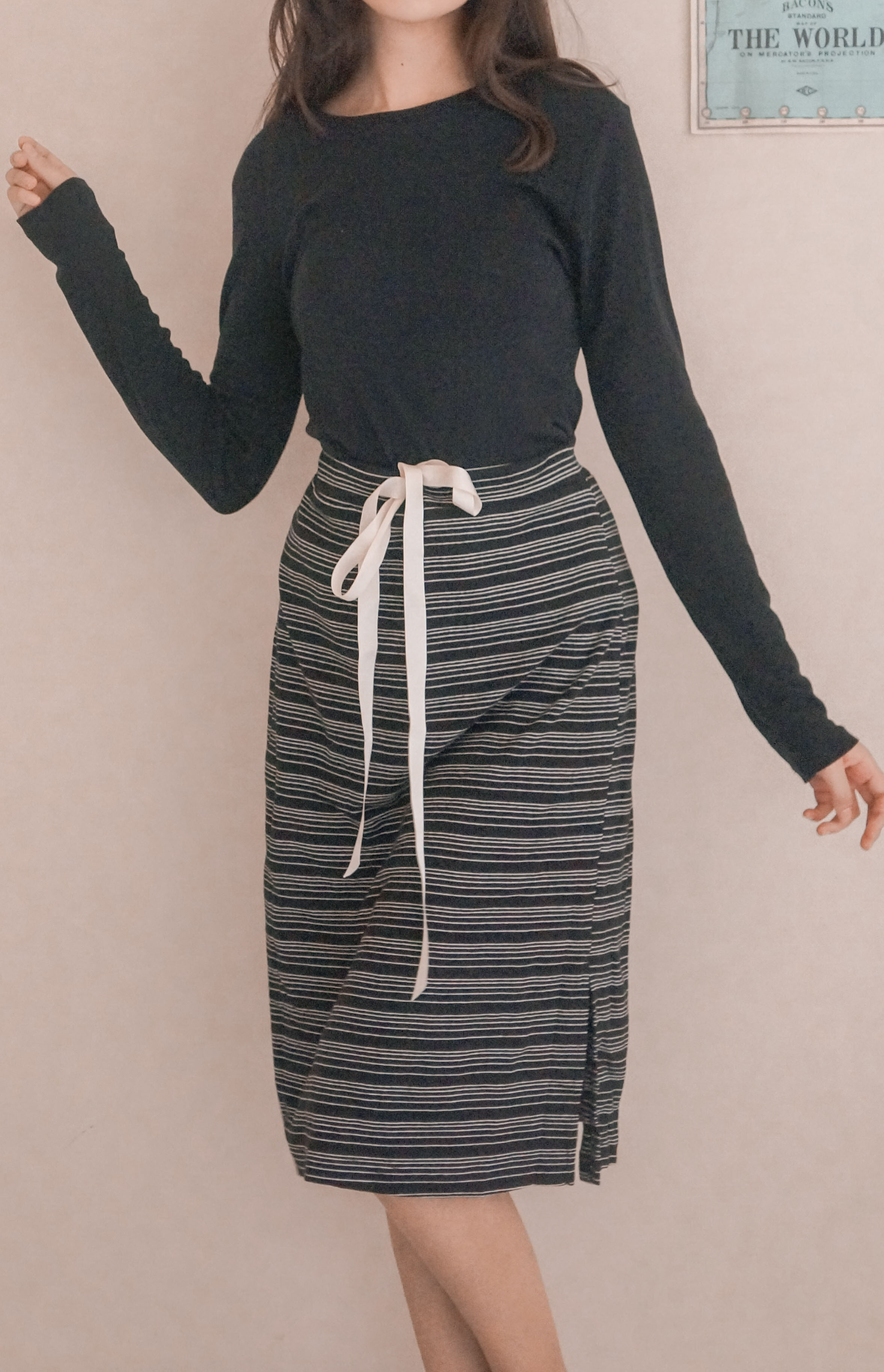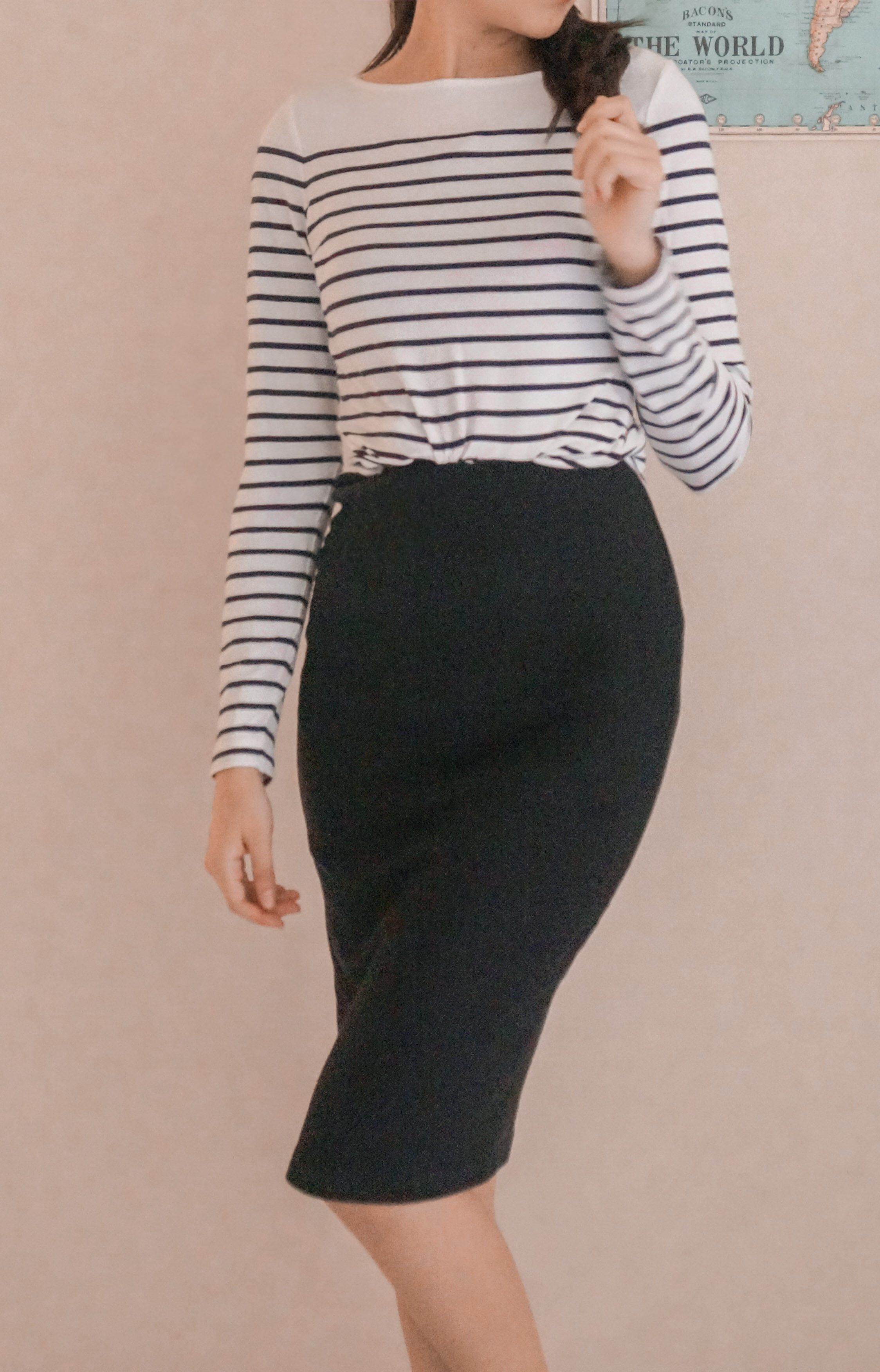 Stripes can really add style to a plain outfit. I personally love them horizontal stripes because they help me add visual volume. My body shape is rectangular, so I always try to enhance my waist in everything I wear.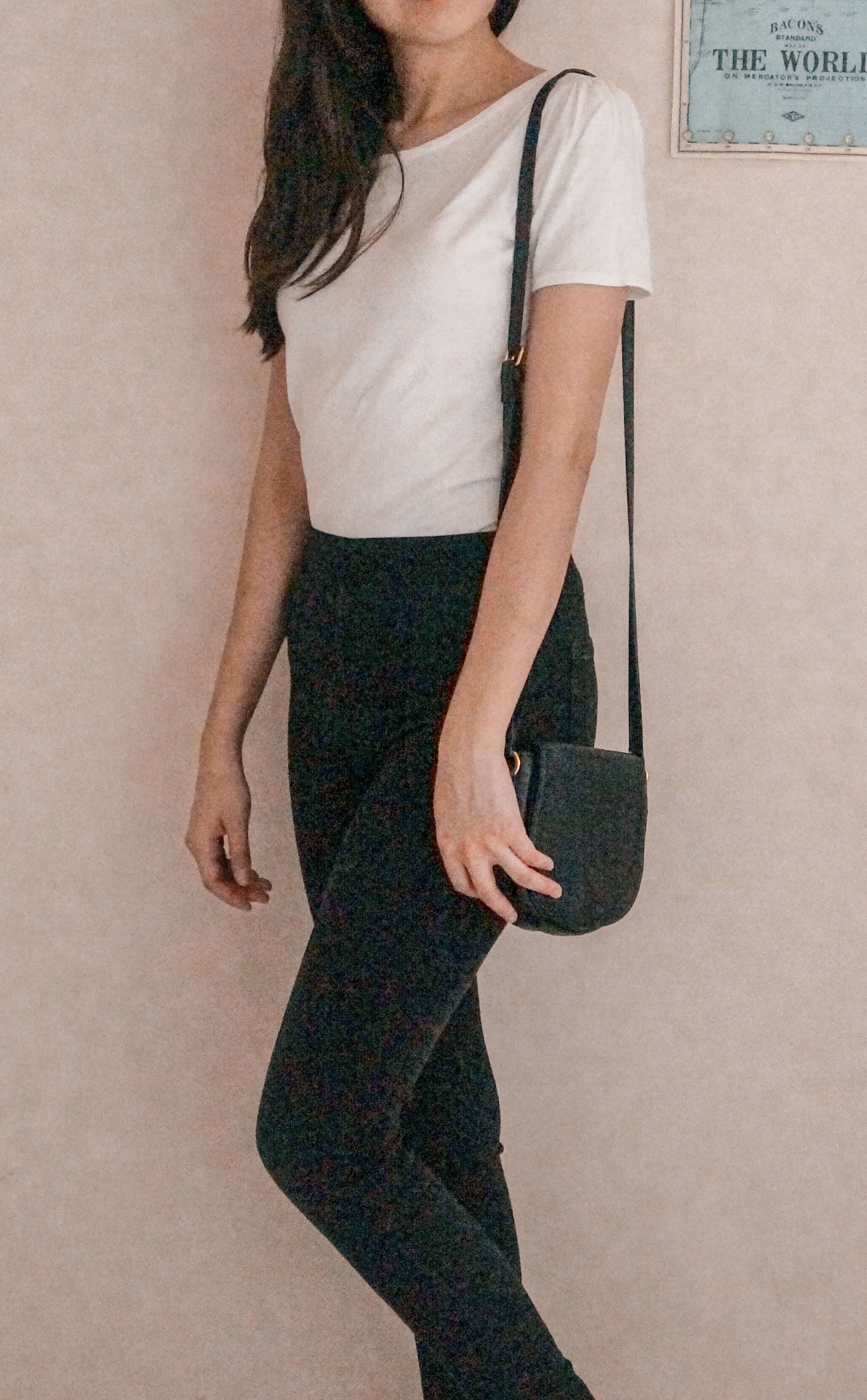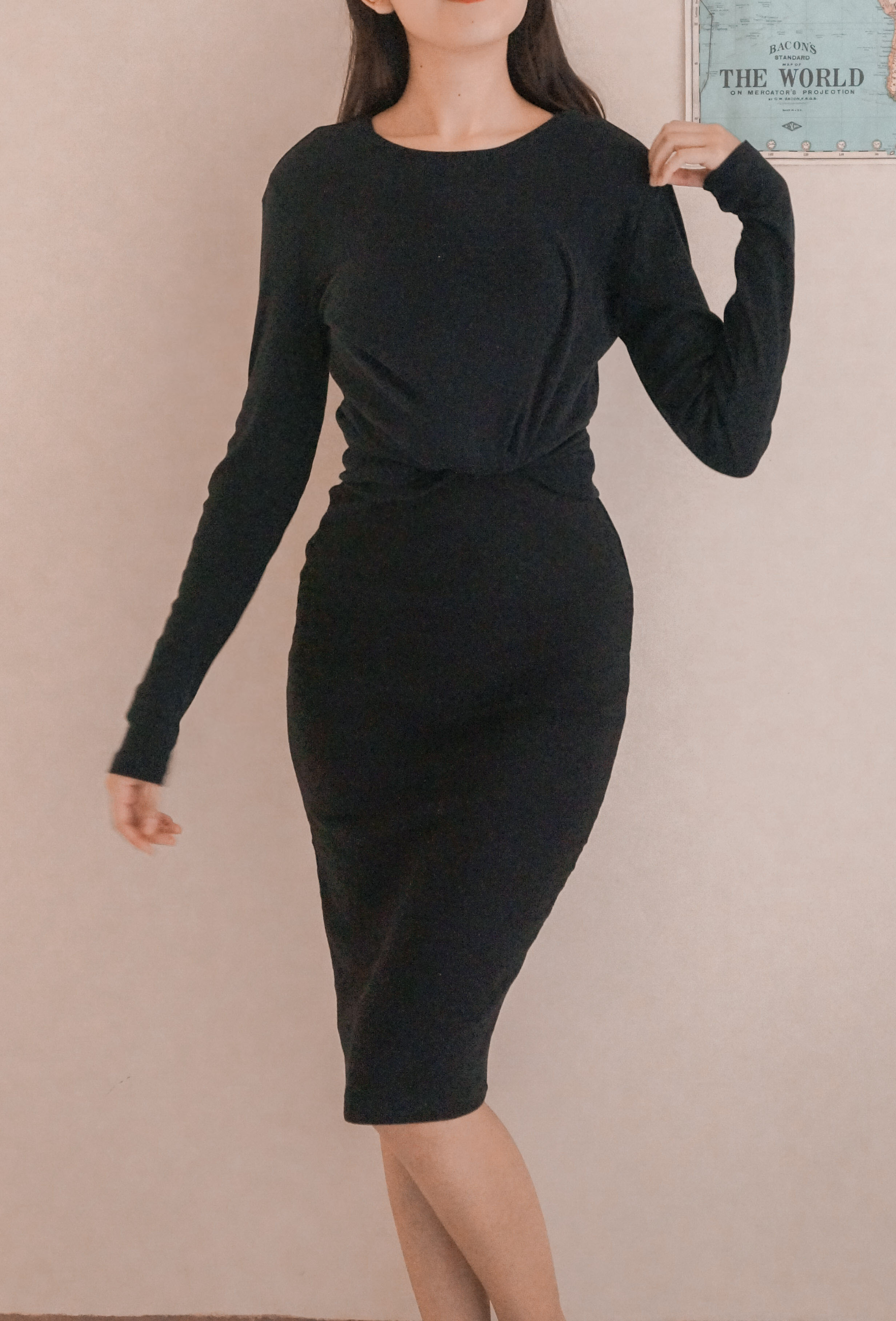 Before it gets too cold, I like to play with pants and short sleeves, and skirts/ dresses with long sleeves. I think it's a great way to stay not too fresh, but not too warm.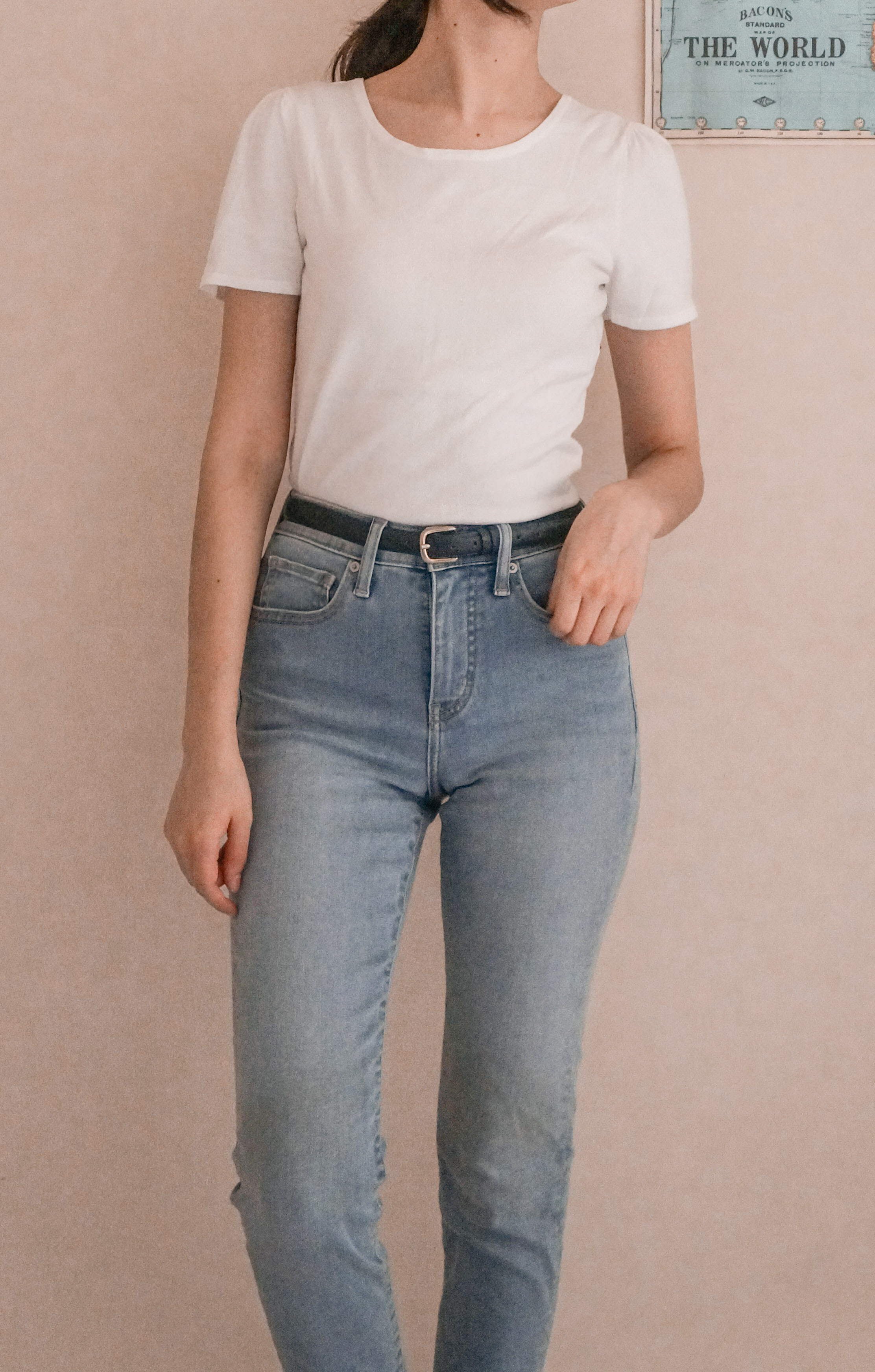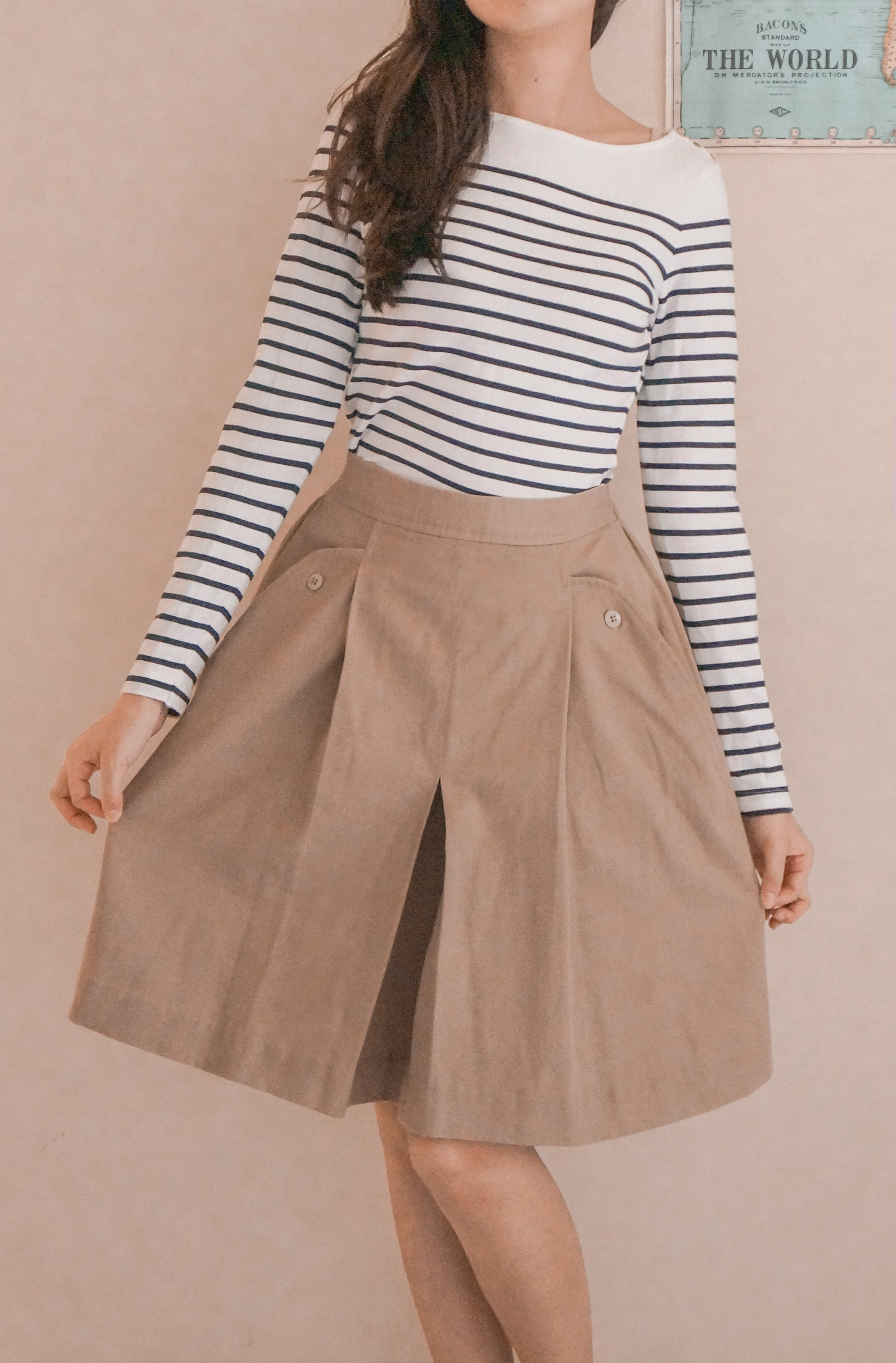 Another great thing about neutrals is that they basically look good with each other. A small tip to create a capsule wardrobe is to focus on a color palette that goes well together, not just colors that you like.
You must look for contrasting tones, and adding white, black, or both can make everything easier.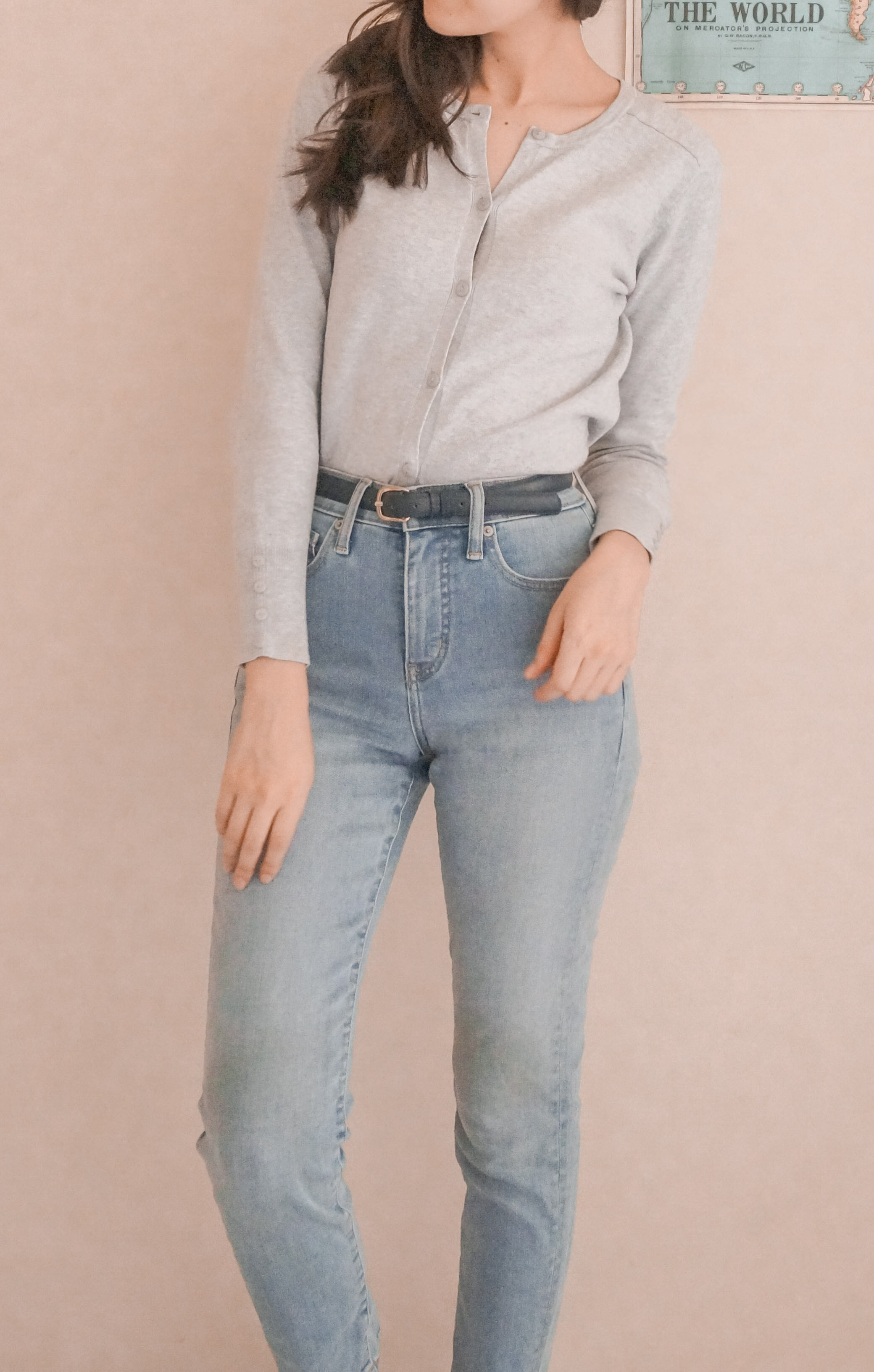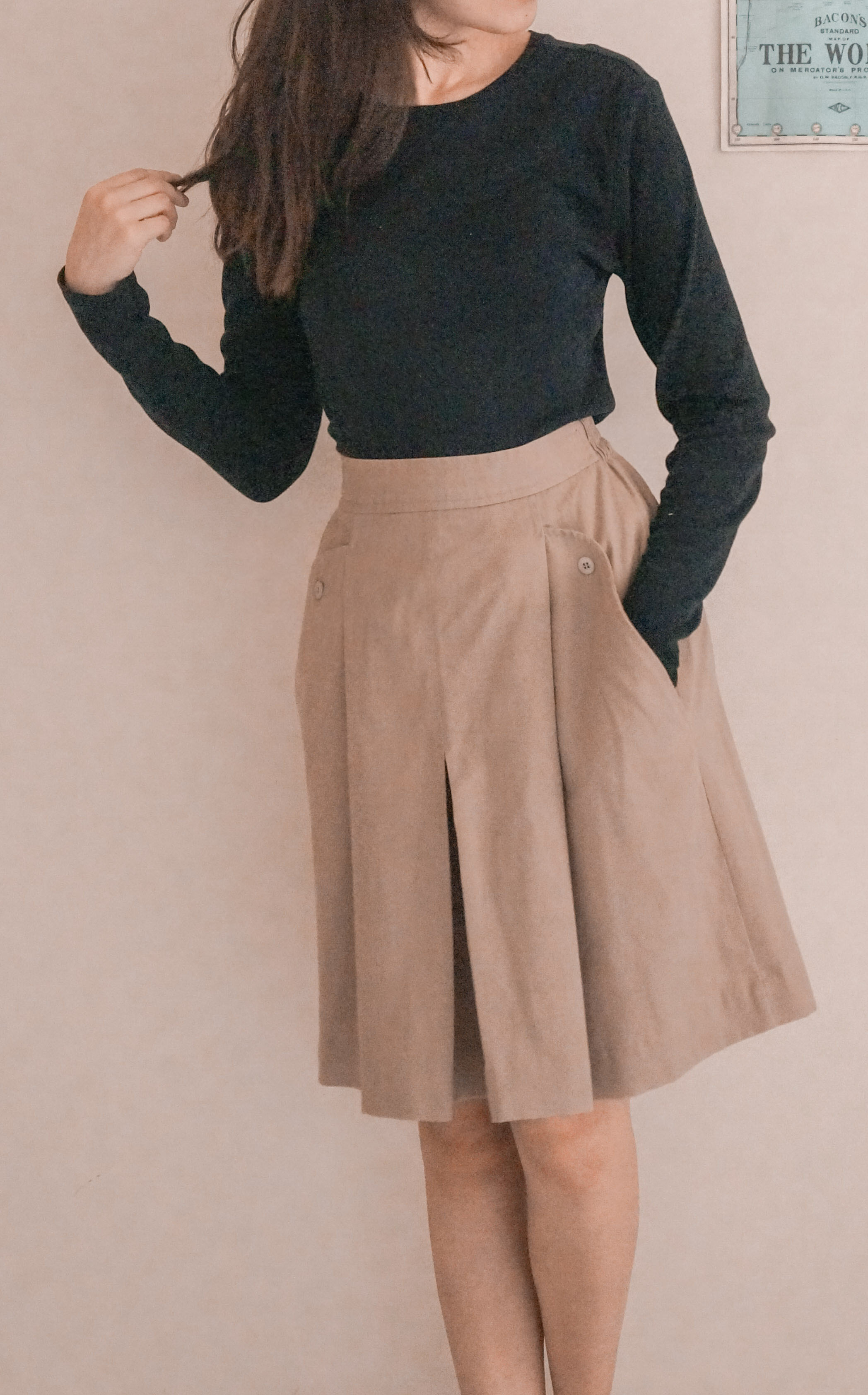 I love wearing cardigans with buttons as shirts, and I also love playing around and wearing them backwards every now and then.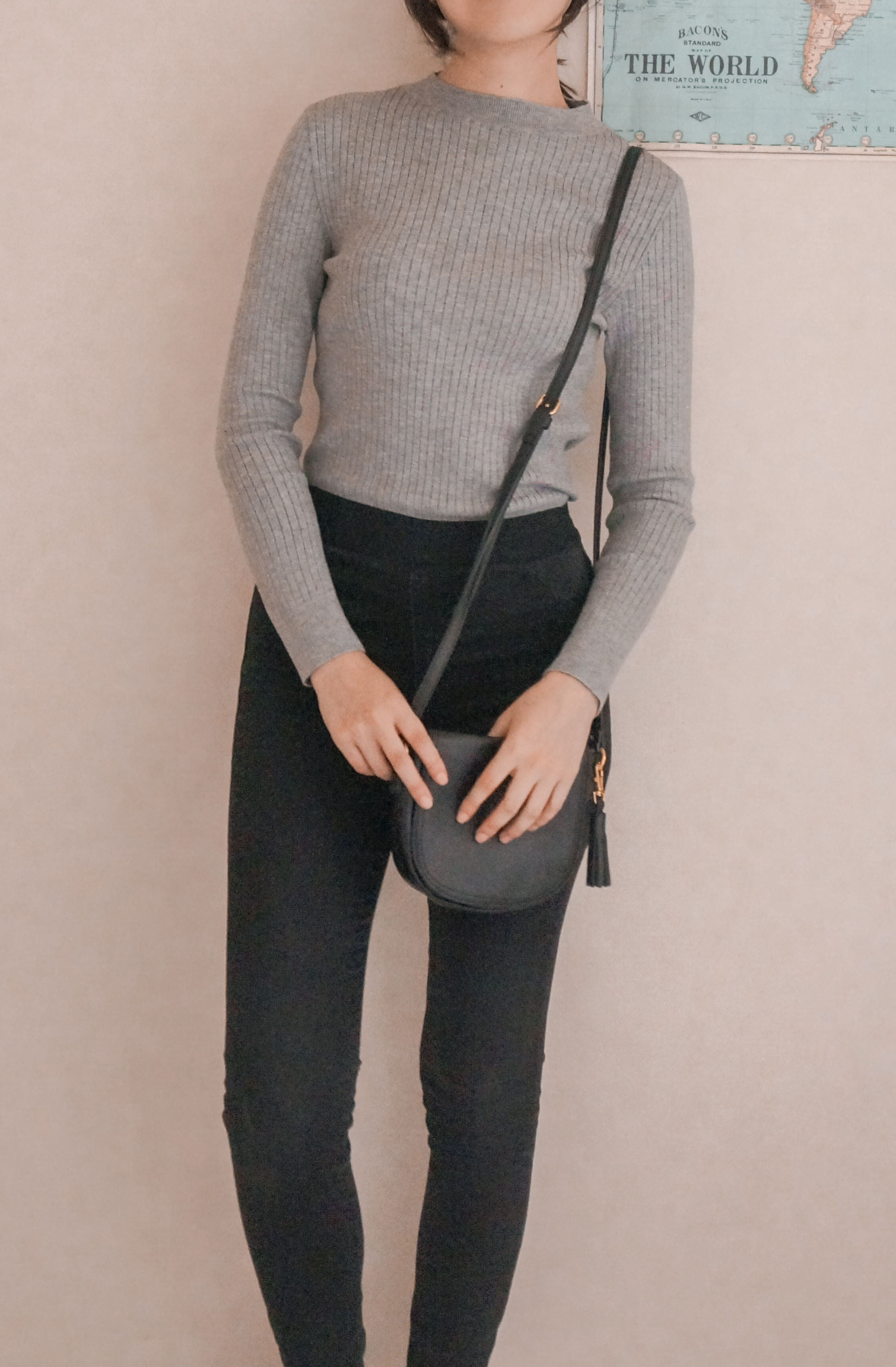 By the days when wearing short sleeves or skirts feel too cold, it's time to wear long sleeves and pants. You can also layer these outfits with cardigans, coats, or a sweater on top.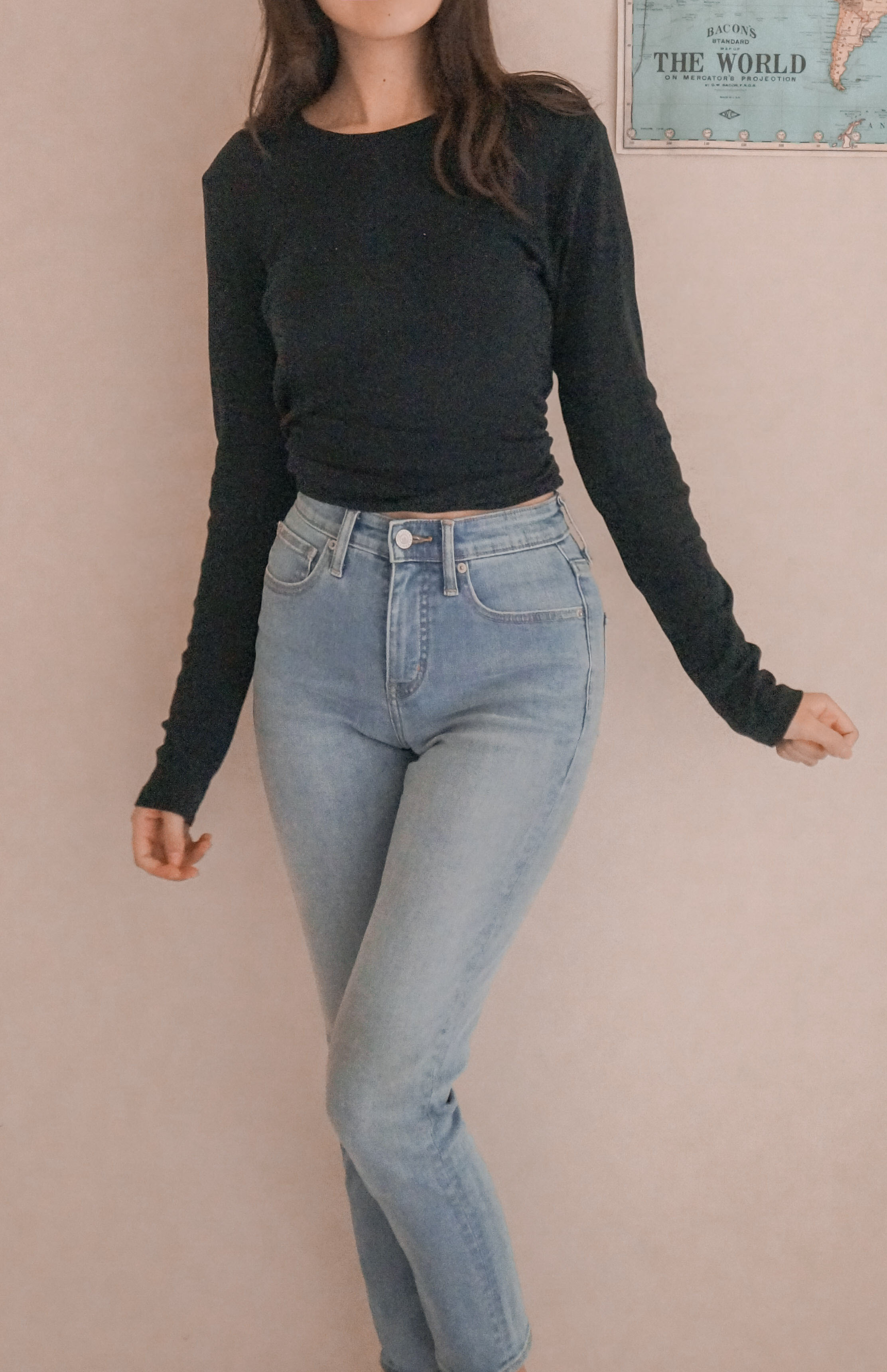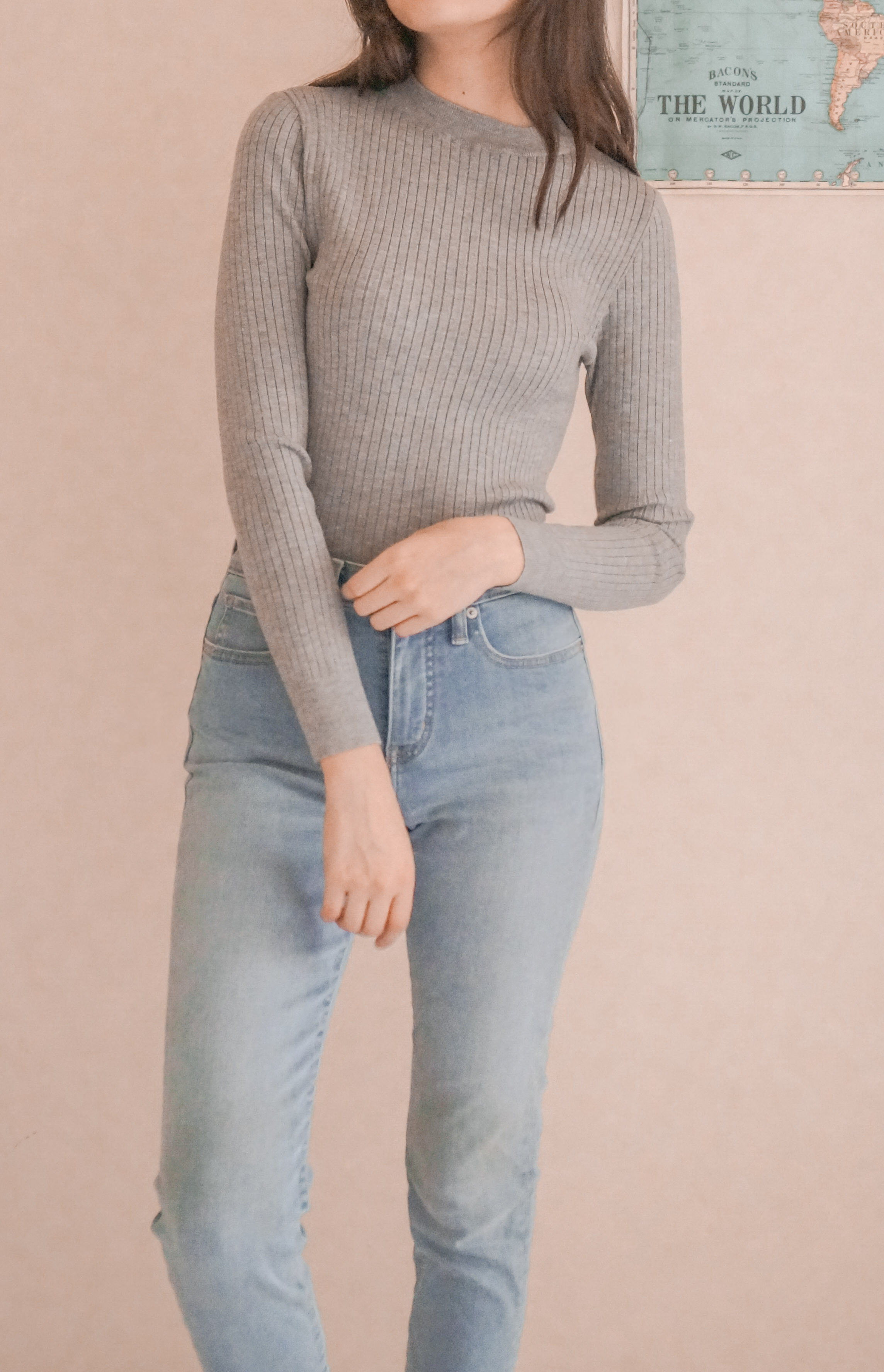 If tucking your blouse gets too boring, you can always knot it to fake a crop-top. Here's a post we made with 6 ideas to make your regular t-shirts look like crop-tops.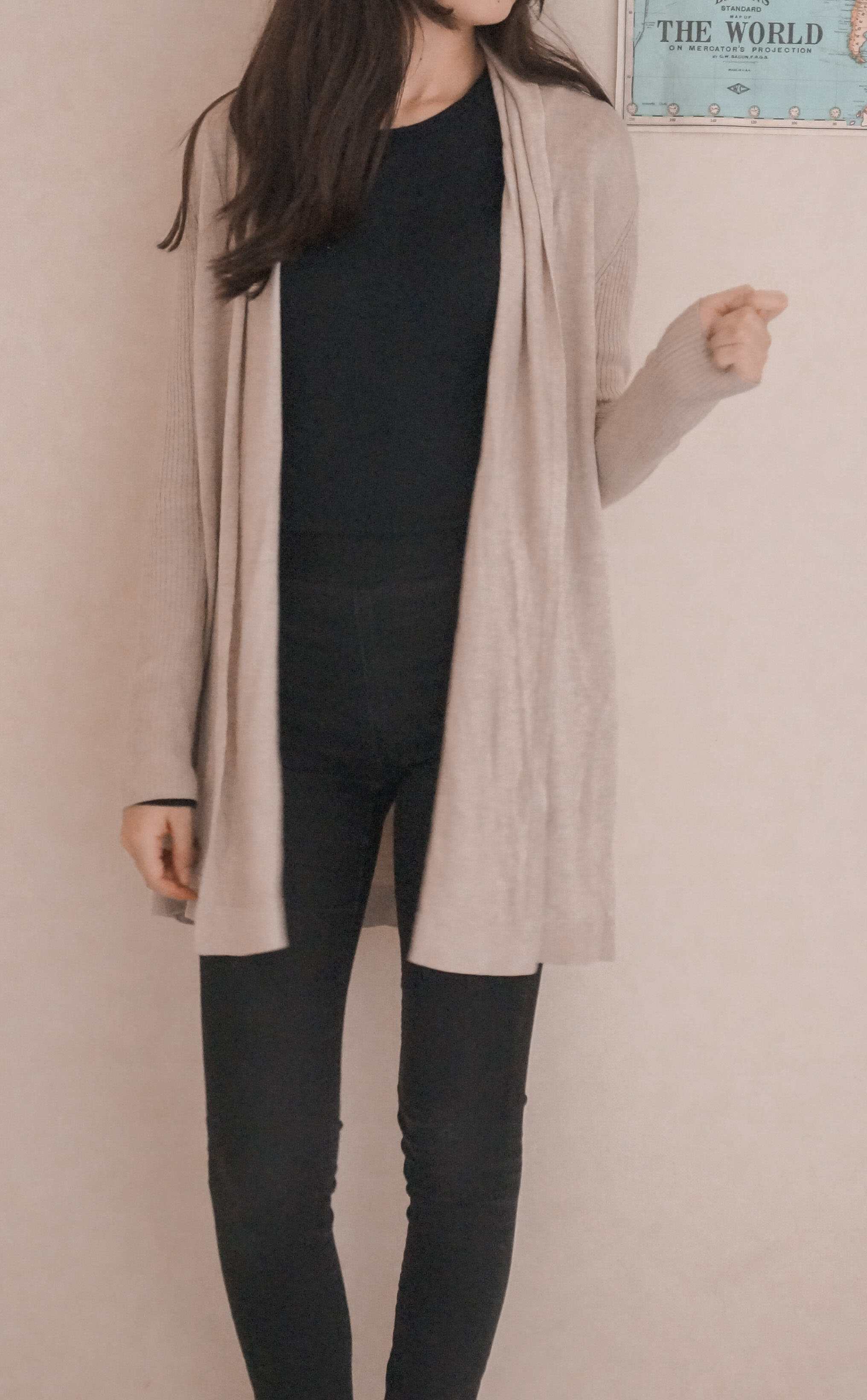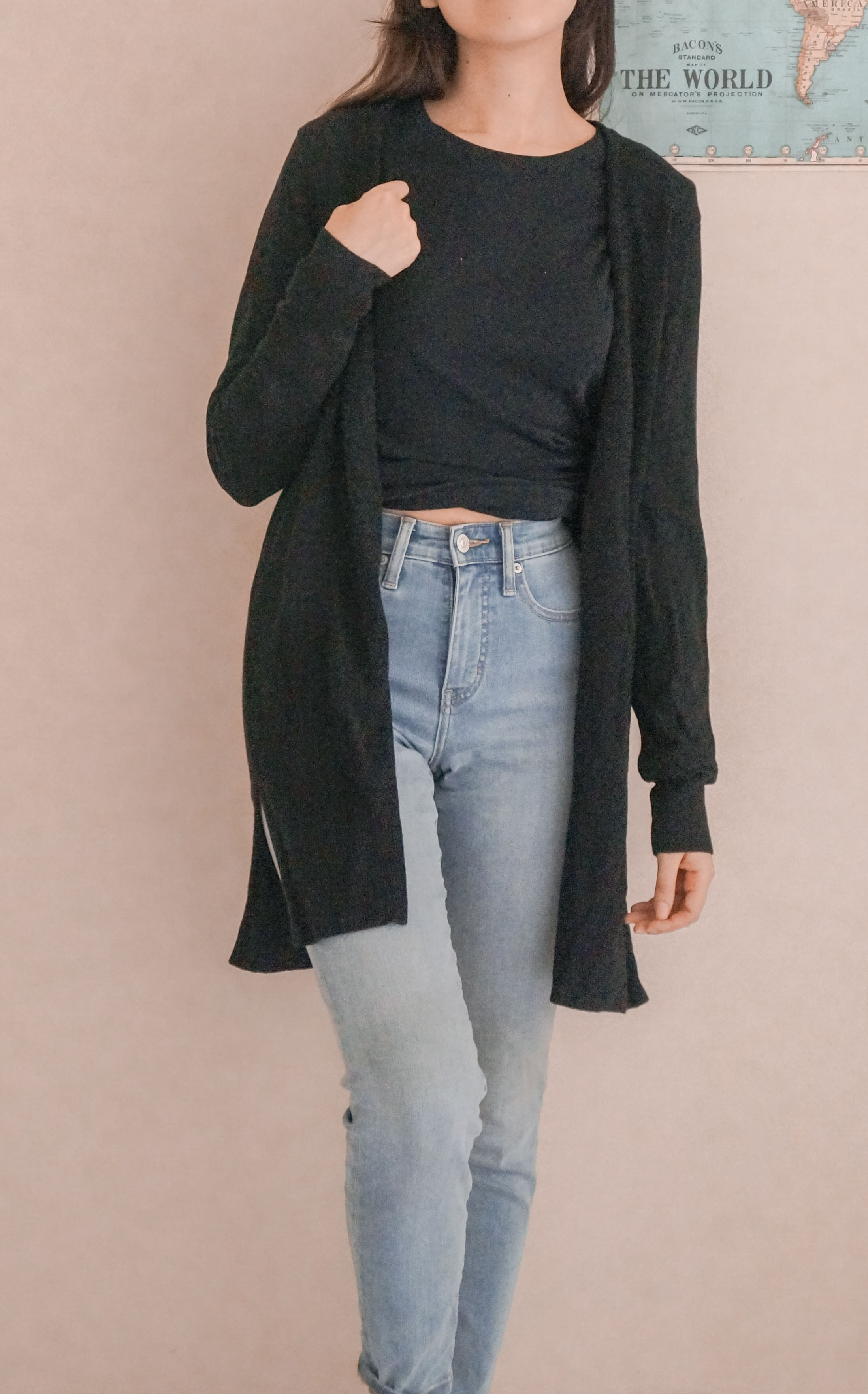 A tip to make your long cardigans stand out is by wearing skinny jeans or slim-fit pants. This adds balance to the outfit and you won't look all baggy. Of course, if that's the look you're going for, then rock it!
You could even swap the cardigans on these two outfits and it would still look good! So, there you have 2 more outfits!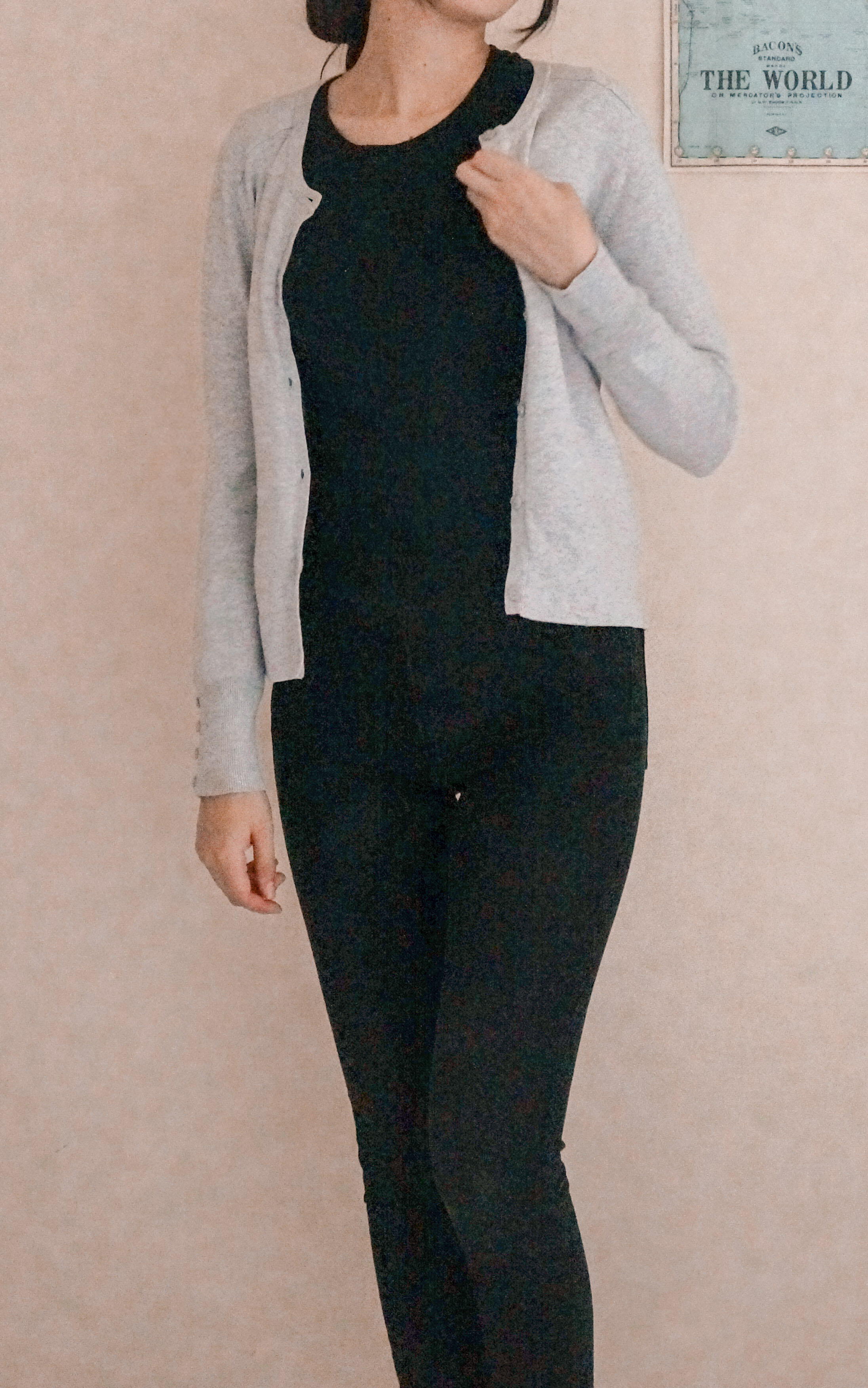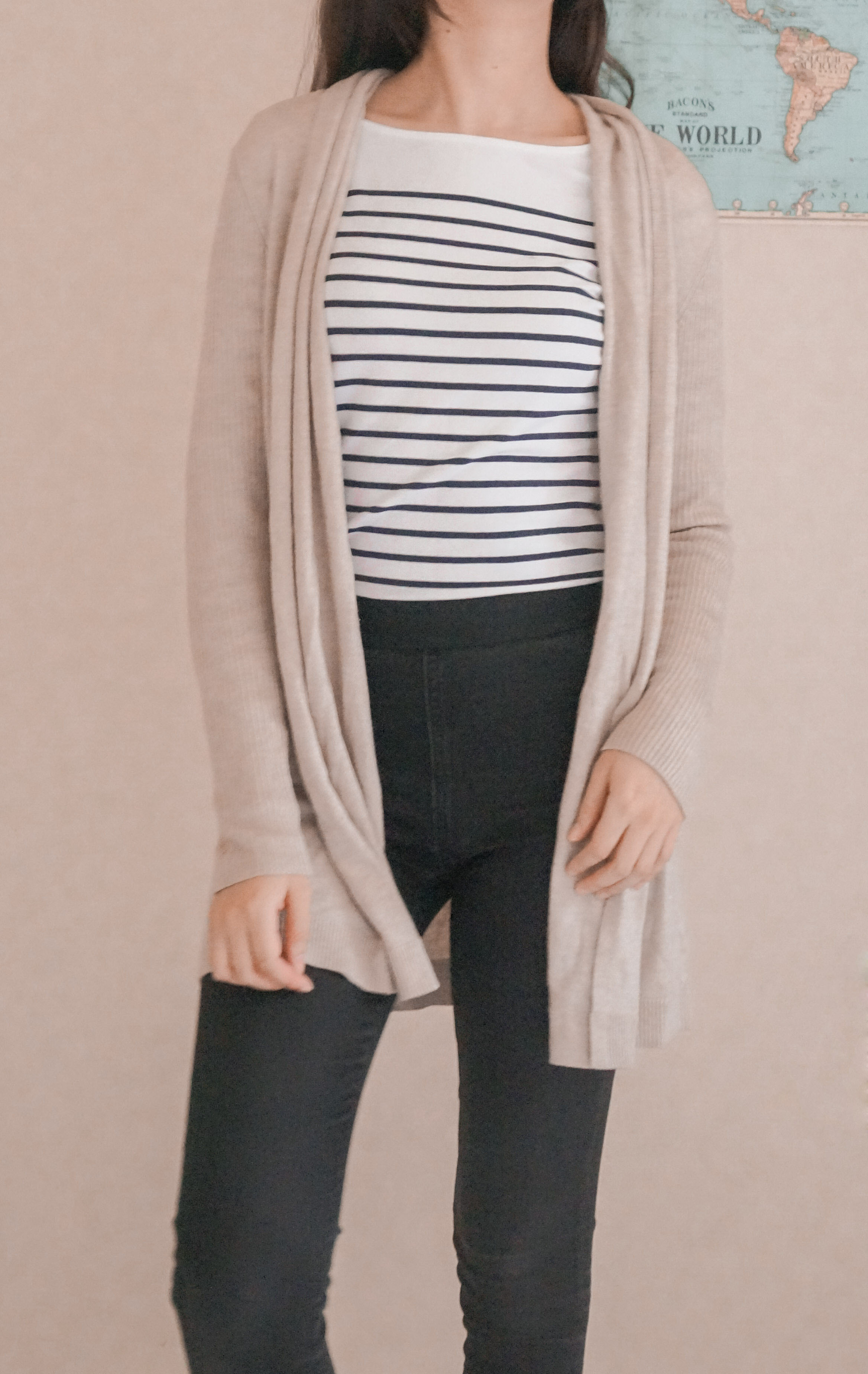 Short cardigans are also great, and you can always use a monochromatic outfit and just add color with your cardigan!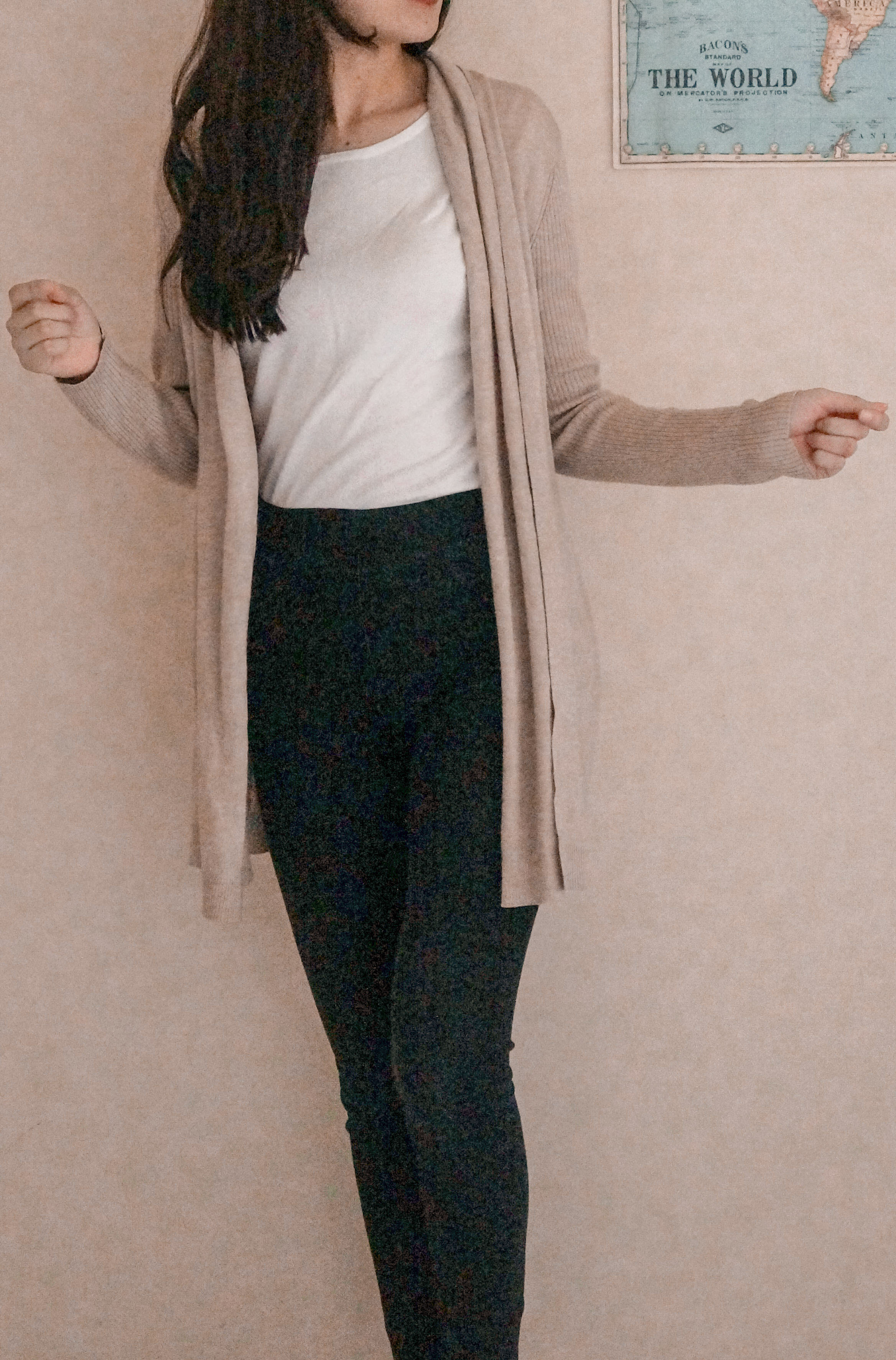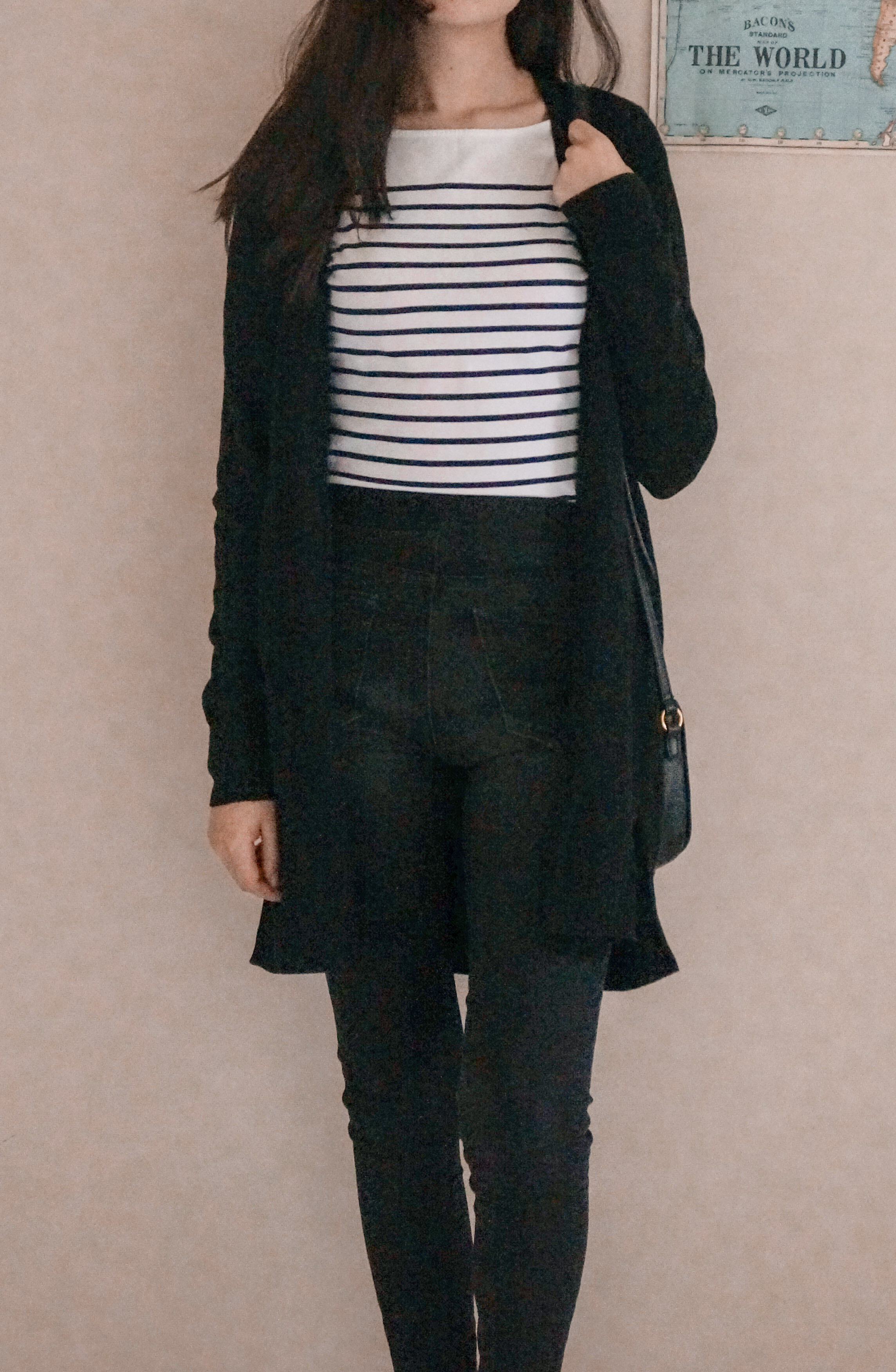 Adding prints is another way you can show your style through a capsule wardrobe. A print with basics can never go wrong!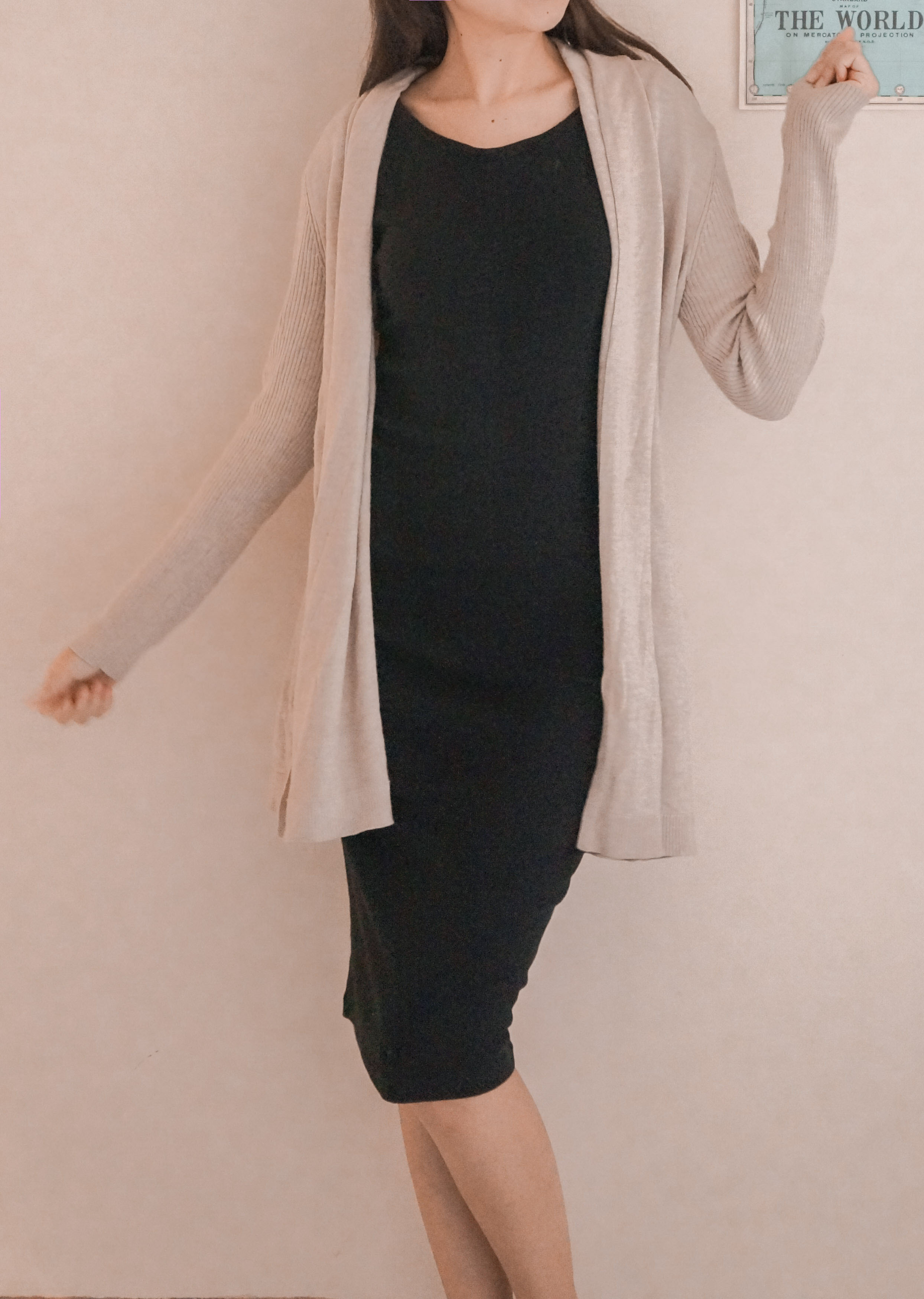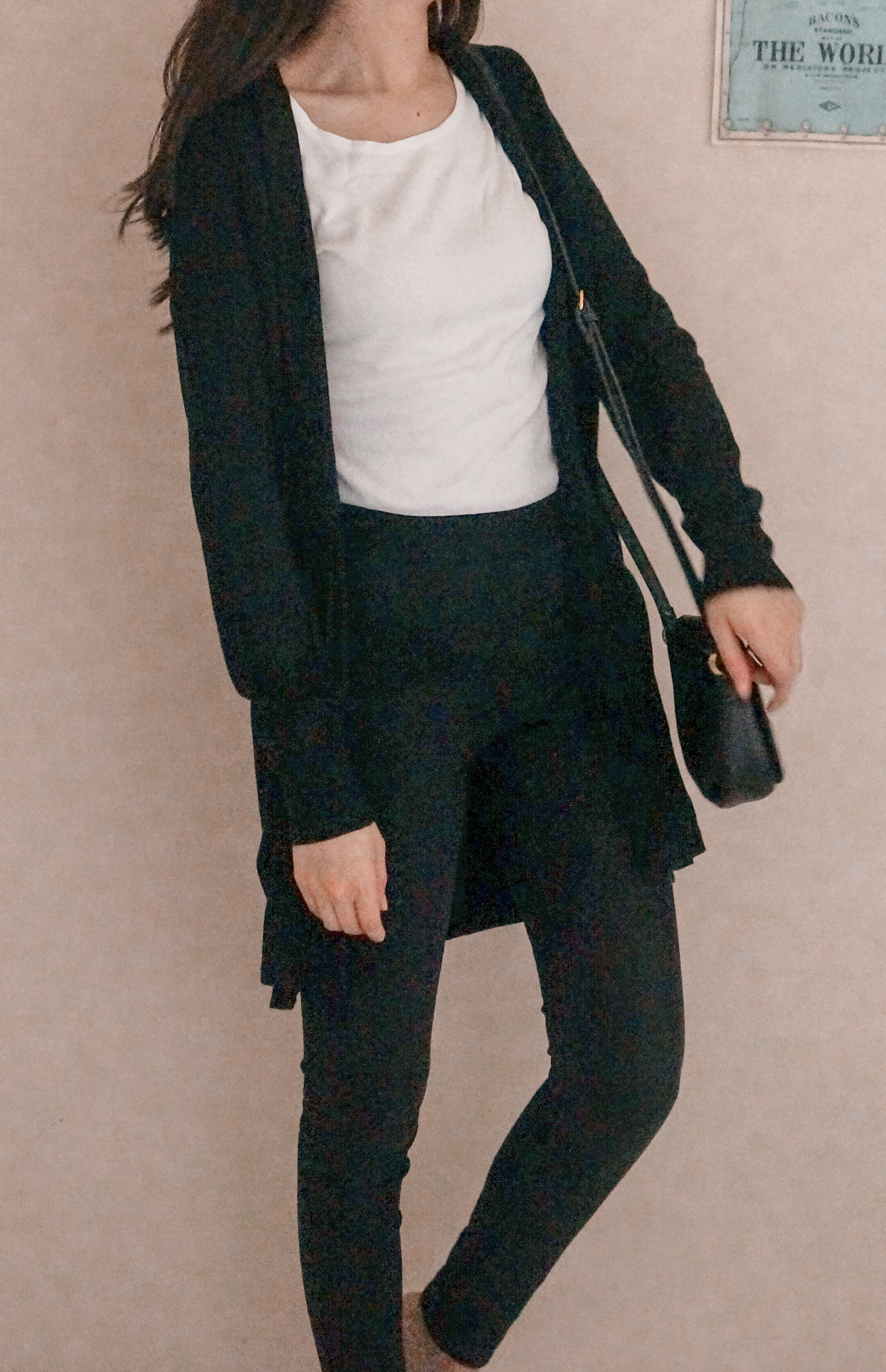 Pencil skirts and dresses also look good with long cardigans and coats.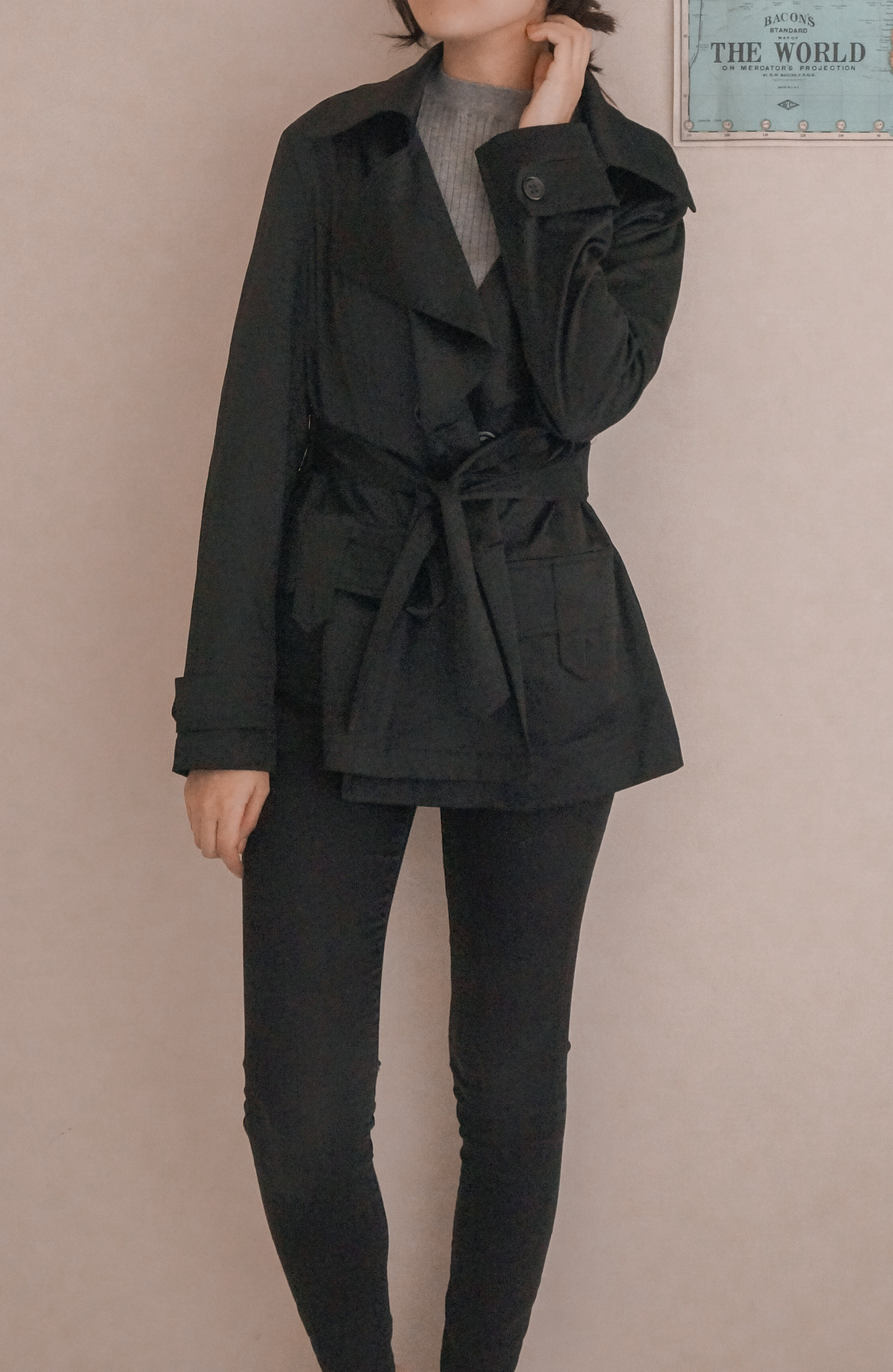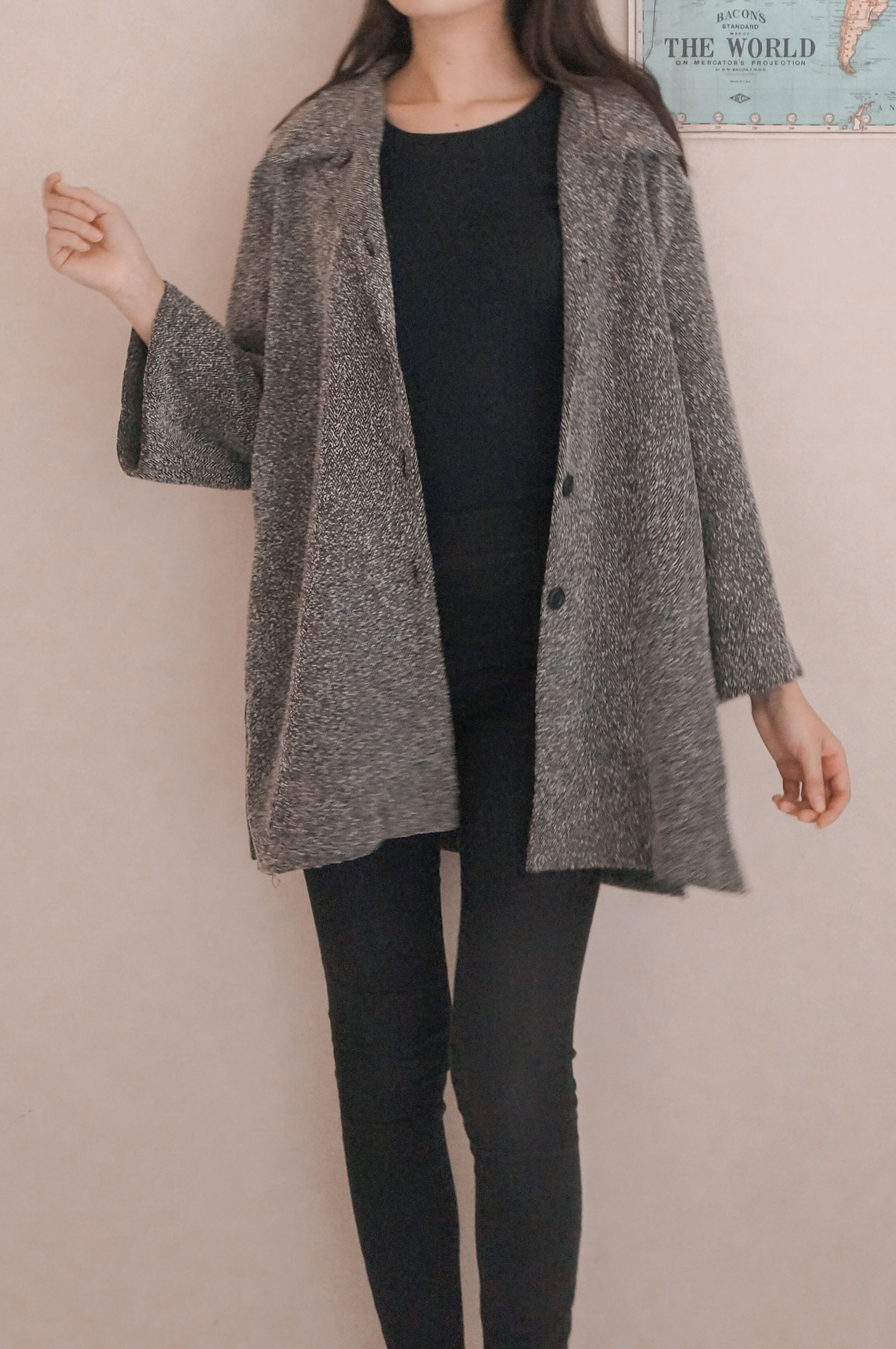 I love adding textures with my coats. For the first one, I used a trench coat with a satin finish. I wear it for a more elegant look, or when I'm going somewhere where I need to look a little more put together.
For the second outfit, I'm wearing a vintage coat. This one has texture and I love its cut because I can always wear another sweater under it.
PS: For unique coats and textures, check out second-hand shops like ThreadUp or Depop! You can find great deals for beautiful pieces + it's sustainable!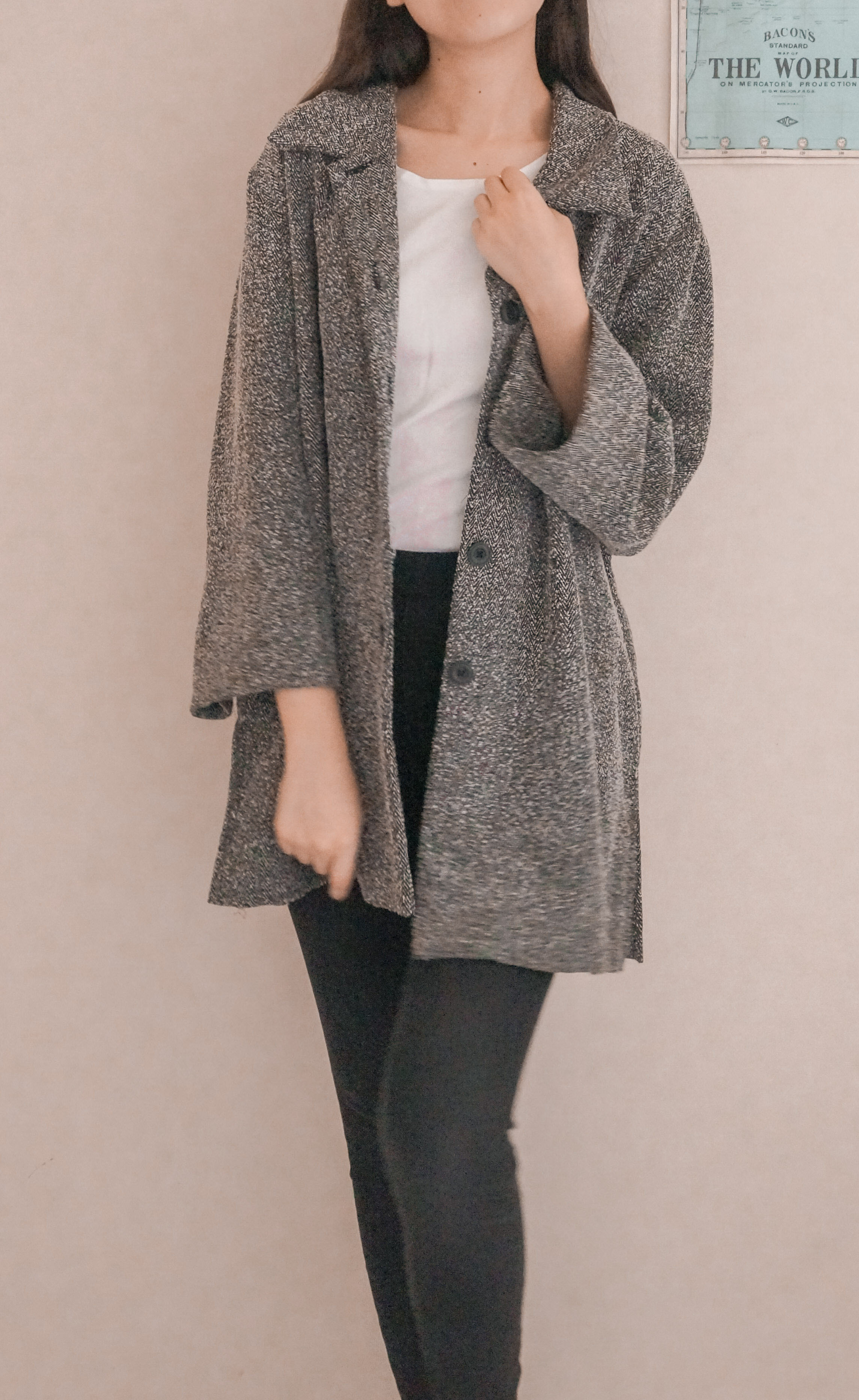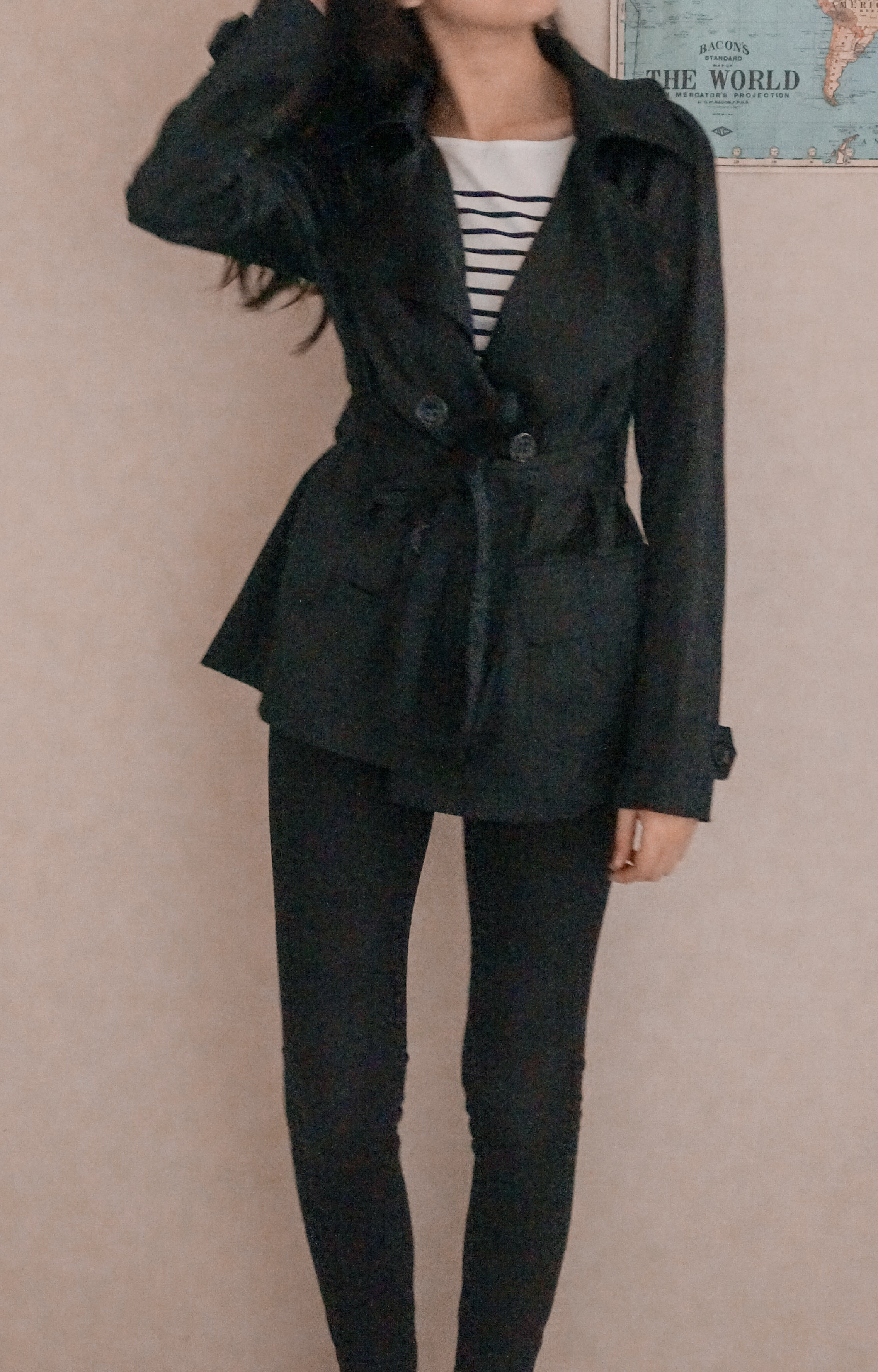 In these outfits, I only swapped the tops & the coats to create new looks, easy peasy!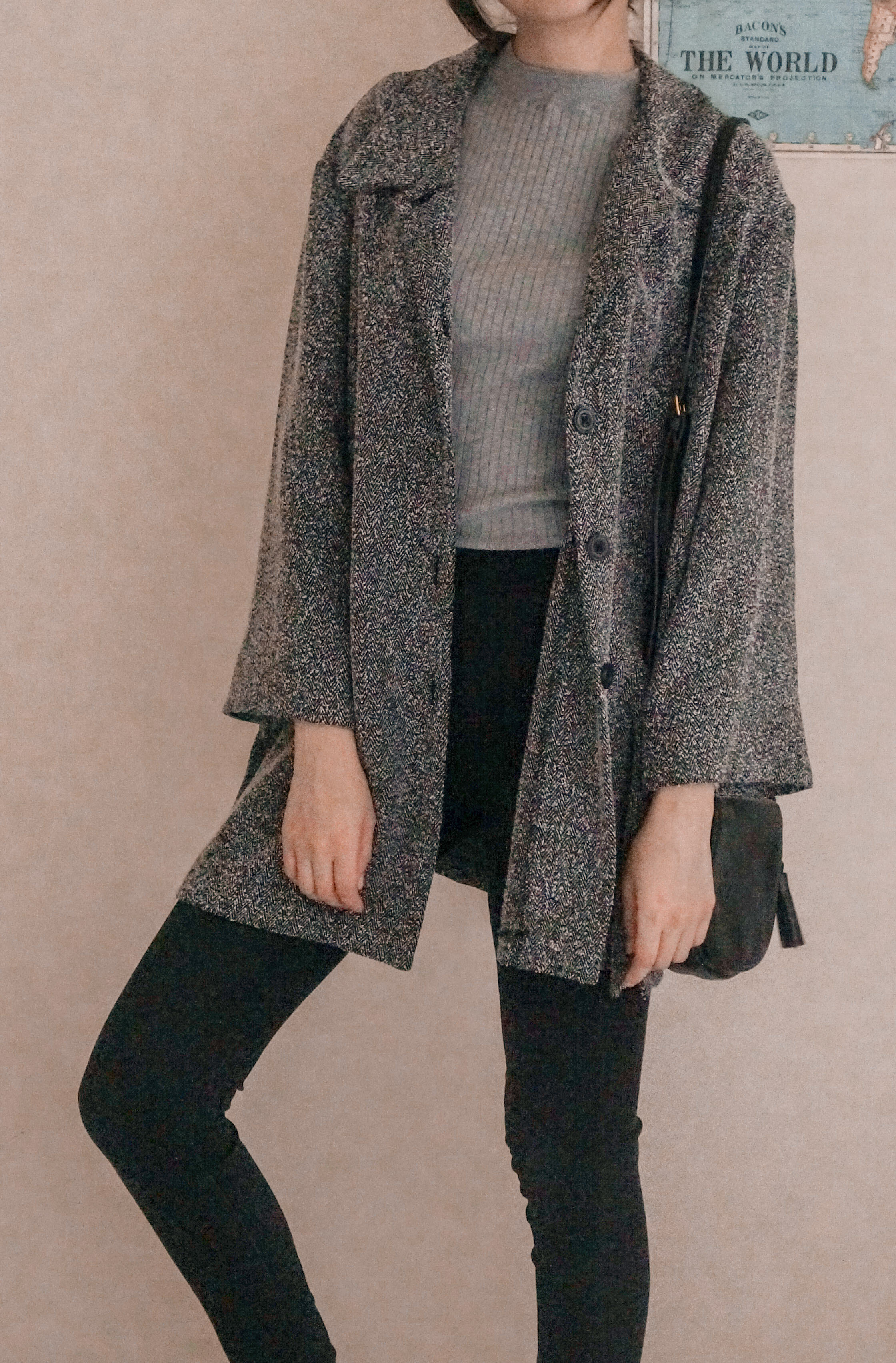 Finally, for this look, I wore my gray sweater, and over it my vintage coat.
As you can see, a capsule wardrobe is about playing around and find all the ways you can pair your clothes with each other.
If neutrals are not for you, check out our blog post where we teach you How to create the best Capsule Wardrobe for you! It's a fun step by step guide you should try if you're interested in starting your own.
Hope this Capsule Wardrobe inspire you to create your own! And if you do, we'll love to see your ideas on Instagram or Pinterest.
PD: All of our outfits are on our Pinterest Board, in case you want to save on one of them.
---
BECOME AN OFFICIAL MEMBER OF OUR CLUB!
We would love you to be part of our community. There are monthly freebies, giveaways, weekly tutorials, and other secrets we only share with our insiders!
JOIN AT THE END OF THE PAGE