Disclosure: This post may contain affiliate links and we may receive a commission if you purchase through them.
Just like Sustainable or Slow Fashion, Ethical is a broad term, it considers lots of aspects. It seeks to answer questions like "Who made this garment?" and "Is that person earning a fair living wage?
Ethical fashion focuses on social altruism and worker protections at every stage of garment production.
"Ethical fashion is garment design, production, and distribution that focuses on reducing harm to people and the planet. In the most ideal sense, it benefits those working along the supply chain and creates a better future for everyone—not just for those at the top."– The Good Trade.
For a garment to be considered truly ethical needs to be fair at every step, from seed to final product. Every detail matters and could be done ethically, the materials, dyes, production of textile, design, manufacturing, and selling of the garment.
The ethical fashion term was created as a solution to Fast Fashion. But what's the problem with fast fashion, you might be wondering?
There are so many things wrong with it, to start with the lack of transparency, these brands never mention their workers or show them at all. They don't care at all about the conditions they have their employees working in, or how much they get paid. They just care that the job it's done in the less amount of time and the cheapest way possible. Without mentioning all the environmental impact, it has as well.
We've grown used to extremely cheap clothing and new styles every single week, consuming "disposable" clothing that can be replaced so easily, that we forget there are lots of people behind our clothes. Your favorite dress was made by hard-working people like farmers picking the cotton, weavers knitting the fabric, designers creating the style, patternmakers, cutters, and operators, all working long hours to create that dress for you.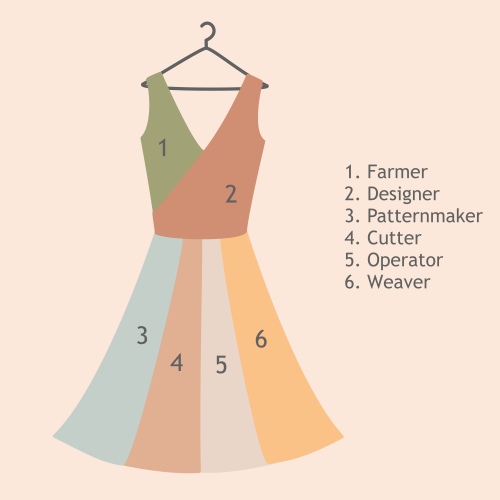 Fair Wages
Sadly, the salaries of these people are extremely low, that's how we're able to buy $5 t-shirts. At the expense of another human being. Ethical Fashion considers this aspect and fights to give workers a fair trade.
When we talk about a Fair Wage, we refer to a salary that is perceived as fair, it's one whose financial reward is proportional to an individual's input. The employee makes a real trade-off between the level of salary they receive and the quantity and difficulty of their day-to-day responsibilities.
Based on a study from the Fashion Checker, 93% of surveyed brands aren't paying garment workers a living wage. This means that they might be paying the minimum wage but this one might not be enough to maintain a family, save money or pay for education. Fast fashion brands might use the excuse of paying their workers a minimum wage. But this late one is not enough to have a dignified life.
"Calculation for a living wage is determined by local prices for housing & utilities, transportation, food & water, healthcare, childcare, education, and savings." ABLE Brand  
You can consult what's the living wage in your city, on the MIT Living Wage Calculator website. (USA)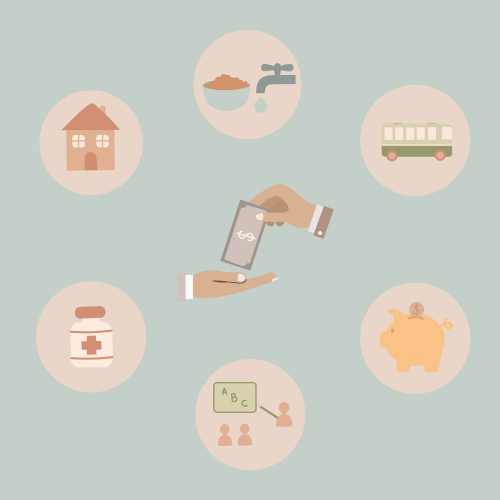 CHILD LABOR
Another wrong situation happening in the fashion industry is child labor. Unfortunately, companies hire children to do work for them in their factories since they are cheaper than a woman or a man.
In South India, girls from poor families are sent to work in textile factories in exchange for a basic wage. They overwork and live in awful conditions, this is a type of modern slavery.
The fashion supply chain requires low-skilled labor and sometimes tasks are even better suited to children than adults. For example in cotton picking, employers prefer to hire children for their small fingers, which do not damage the crop.
Children are seen as obedient workers who slip under the radar, making them easy to manage. Employers get away with it because the fashion supply chain is hugely complex making it hard for companies to control every step of production.
Ethical vs Sustainable
Now that you know what ethical fashion is, you might be wondering what's the difference with sustainable fashion? These terms have distinct definitions, yet they work in a complementary manner. Companies can't promote workers' rights while creating products that destroy the environment, and they can't label themselves as "earth-friendly" while endangering their workers. Sustainable fashion has three pillars, social, environmental, and economic. So, you can't have sustainability without ethics.
Ethical fashion focuses on the social aspect, cares about the people and their rights.
As an example, what good is organic cotton if harvested with slave labor? And what good is the living wage payment of a garment worker if her body is threatened by the toxins being output during the sourcing and sewing processes? Meaning that we should care for the workers as much as we care for the planet.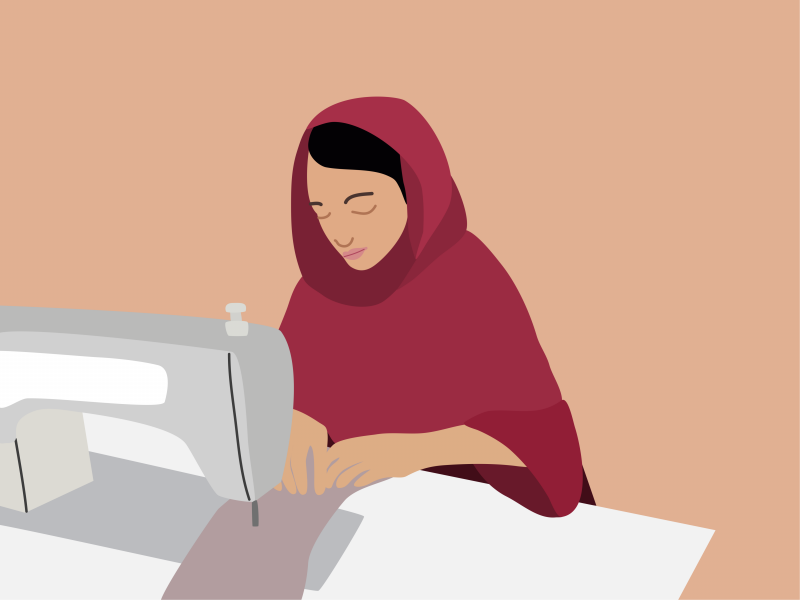 But there is a light at the end of the tunnel. A lot of brands making things right will have certifications to prove their processes are ethical, that they care about their employees. +If you see a small ethical brand that doesn't have a certification doesn't mean that they are doing things wrong, maybe they can't afford it since this are quite expensive. Check their website, if they are transparent and show their processes, factories, or employees, it's a good sign.
Certifications you can look for in Ethical Brands
It's important to know what these particular certifications mean so you have the ability to make your own decisions confidently without fear of being greenwashed.
Better Cotton Initiative (BCI): If a product includes the BCI label, the process of the cotton used in that item has been mindfully grown and exported.

Certified B Corporation: If a business has this label, it means that it has been recognized as a corporation that's playing its part in driving positive change towards a more sustainable economy.

Fair Trade: If a product carries the Fairtrade Mark, they are supporting the rights and the livelihood of their workers; workers who, with the material or item they are producing, are meeting social, economic, and environmental standards agreed upon internationally

Bluesign standard: awarded to textile manufacturers who provide safe working conditions for their employees and who work to minimize their ecological footprint.
Global Organic Textile Standard (GOTS): it sets the standard for textiles made from organic fibers; to be considered to this it must contain a minimum of 70% organic fibers. A few examples of what they consider for the certification are labor, chemicals used, fiber type, wastewater treatment, and packaging. GOTS considers "fair labor" to be fair wages, no child labor, and no slave labor.

Worldwide Responsible Accredited Production (WRAP): they certify factories based on their compliance with their 12 core principles. These principles are based on generally accepted international workplace standard local laws and workplace regulations. WRAP certification ensures safe working conditions, no slave labor, no child labor, and freedom of association and collective bargaining. It does not promise a living wage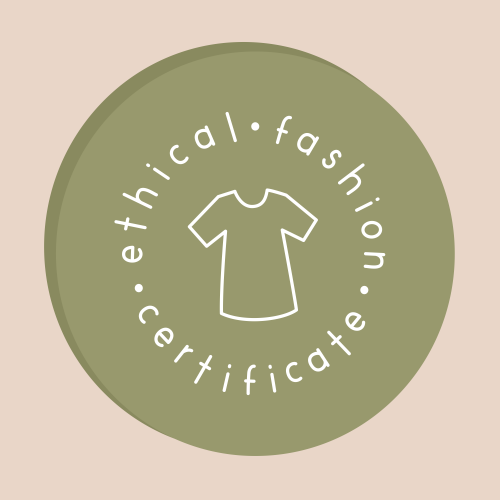 Ethical fashion BRANDS we recommend:
Organic Basics: recycled and organic materials, their organic cotton has GOTS standard, ethical manufacturing of their clothes, certified factories. Actions towards a circular economy on their denim collection. Affordable basics for women and men, like underwear, activewear, t-shirts, and jeans. We truly recommend this brand, it's one of our favorites and the quality is 10/10!
Kotn: Certified B Corporation, sustainable, use of Egyptian cotton, fair labor & wages, they are part of "Better Cotton Initiative". Affordable basics.
Pact: GOTS certified organic fabrics, Fair Trade certified, eco-friendly production, offers the option to offset the carbon footprint of your shipment.
Tentree: Certified B Corp, ethical manufacturing, organic materials, climate-neutral. Everyday clothing for women, men, and kids.

Reformation

: sustainable, safe, healthy, and fair working environment, partners with Fair Labor Association, rescued deadstock fabrics.
Girlfriend Collective: Recycled & sustainable materials, inclusive sizing, fair labor & wages. Affordable activewear brand.
Boden: British brand, sustainable, fair labor, transparent, Ethical Trading Initiative Base Code (International Labour Organization).
ABLE: employs and empowers women as a solution to end poverty, fair wages, transparent on their wages. They offer products like leather bags, clothes, shoes, and jewelry.
Patagonia: durable garments, environmental and social programs, use of recycled materials. Outerwear brand.
Vetta: deadstock & sustainable materials, ethical production practices, recycled packaging. Their designs are thought that if you buy their five-piece capsule collections you could get 30+ outfits out of them
This is an example of the fair price of a garment…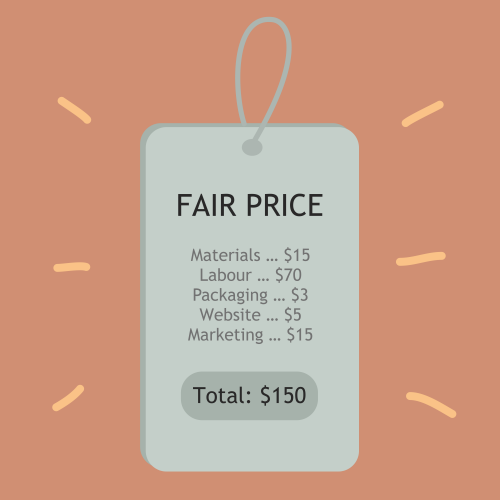 How can you support Ethical Fashion?
-Educating yourself, read articles or news (which you're one step ahead here, for reading this blog).
-Follow @fash_rev (Fashion Revolution) or other accounts with info about this matter.
-Share your knowledge (very important).
-Tweeting about it, sharing it on social media.
-Ask brands to be more transparent about their workers and their materials.
-Purchasing from ethical brands. 
-Remembering that the prices from ethical brands are fair and worth it. This is important because we need to change the way we perceive fashion, picture the hard-working people behind it, not just a garment.
By reading all these statistics and information is that we know how ethical fashion becomes not only a priority but also a necessity. This is when we start to consider the depth and the impact of our consumer decisions.
Even if you feel like it is expensive to buy ethically, remember this… While fast fashion looks cheap on the surface, it's not so affordable if the piece falls apart after 3 years. Calculating the "cost per wear" of a piece (the price divided by the number of wears you will get) is a good tool for getting the true price of a garment.
Now that you know everything about this matter go and make conscious decisions!
Think about your own values, ask yourself these questions before purchasing. Does this brand has the same values as I do? Does buying that garment goes with your values?
You can always come back and read it again if you need inspiration or a reminder to stop buying from fast fashion brands.
4