*This post may contain affiliate links, which means I'll receive a commission if you purchase through my links, at no extra cost to you. Please read full disclosure for more information.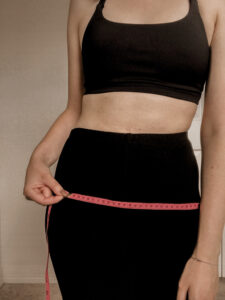 We've all needed to measure ourselves at least one time in our lives, maybe because you got a garment altered, or because you had a garment made especially for you, or simply because you order something online. 
When shopping online it's very important to know your sizes and body measurements. That way you can buy more consciously, and you make sure that any clothing will fit you correctly. A lot of the fashion waste comes from garments that are returned and that can't be sold again. 
"Shoppers return 5 to 10 percent of what they purchase in store but 15 to 40 percent of what they buy online," David Sobie, co-founder and CEO of Happy Returns told CNBC. 

"Many retailers end up throwing away over 25 percent of their returns," Moore said. "Holistically, that ends up being over

5 billion pounds of goods that end up in landfills

a year from returns."
Therefore, if we reduce the returns we reduce waste! It's that simple. If you want to know more about it you can read this CNBC article. 
Another reason why you should know how to measure yourself correctly is that we are always changing, our body is always changing and that is normal. Our clothing sizes could change in time and the best way to find out our size is by measuring ourselves.
We put together this detailed guide to help you take your body measurements as accurately as possible. 
This list of measurements will help if you are…
Shopping online
Sewing your own clothes
Having a garment made
Altering your clothing
*This guide applies to women or men, we all need clothes and we all buy clothes.
You'll only need:
♥- A tape Measure
♥- and Somewhere to write your measurements
*If you're looking for a good tape measure we recommend the Retractable Tape Measure, from Madame Sew, it's easy to use, carry, and it's very affordable. Go check it out!
To have accurate measurements you might want to measure yourself with no extra clothes. Underwear is fine.
Also, it will be very helpful if you measure yourself in front of a mirror.
You can either use centimeters or inches they are both used. I like to know both of them because some brands use "cm" and others use "in". 
-waist-
Wrap the tape measure around your waist. Stand up straight and don't breathe in, you want to be relaxed and comfortable like you normally are.
Hold the end of the tape measure at your belly button (at the center) and circle it around your back to the front of your waist.
The measuring tape should be parallel to the floor.
Your waist measurement will be at the place on the tape where the zero end meets the slack end of the tape measure.
Write that number down. You can even write it on a note on your phone, to never loose it.
If you're not sure where your waistline is, find the point between the top of your hips and the base of your ribs, or you can measure above your belly button, or simply at the narrowest point. Everybody is different.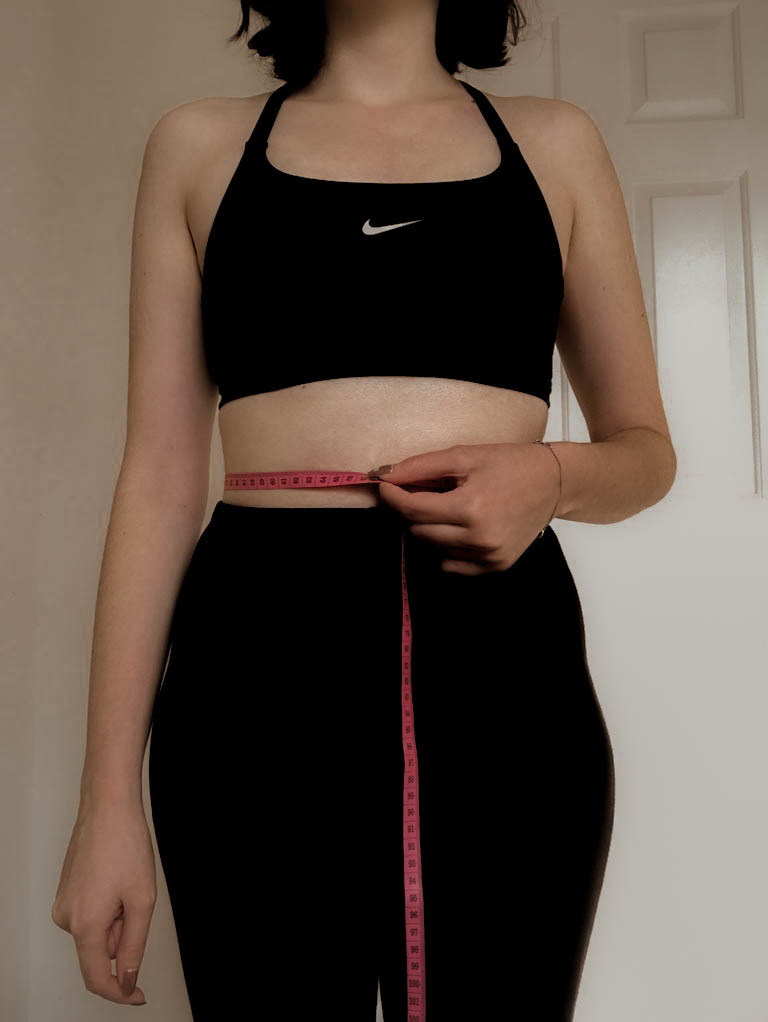 -Full Bust/Chest-
You're going to stand up straight but relaxed.
Now, wrap the tape measure around the fullest part of your bust or broadest part of your chest, holding it neither too tight nor too loose. The measuring tape should be parallel to the floor. 
To measure your bust you need to measure around the part which will go across both of your nipples.
*For the ladies, we recommend keeping your bra on since we want to make sure that your clothing will fit comfortably. 
Don't forget to write that measure down.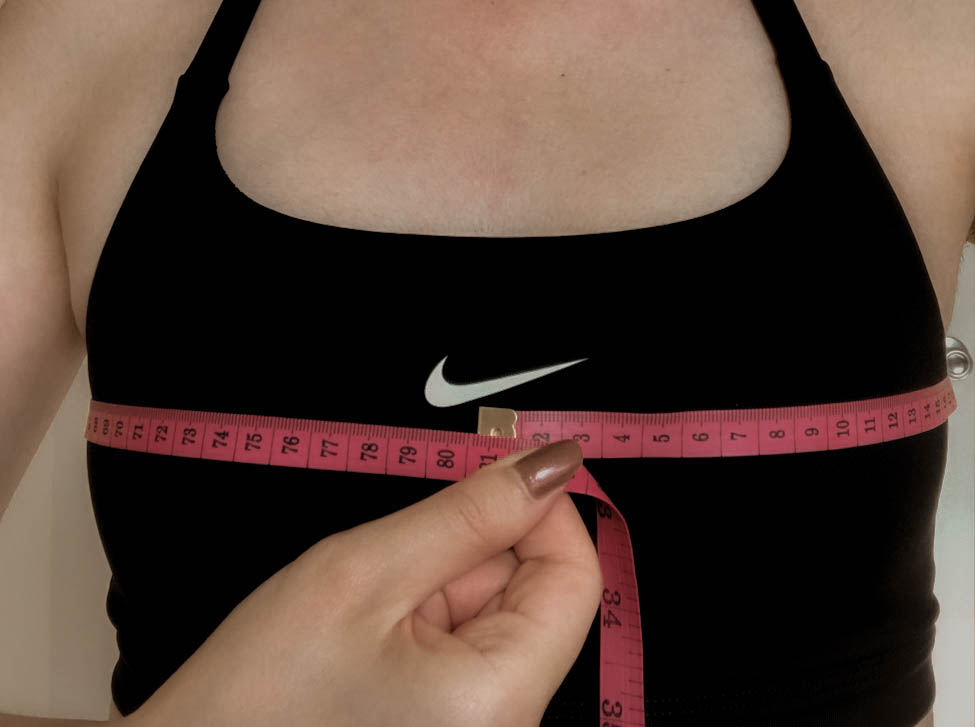 -hips-
You're going to stand up straight, relaxed, and with your feet together.
Now, wrap the tape measure around the fullest part of your bum, holding it neither too tight nor too loose. front to back and around to the start point.
You need to ensure that the tape remains level all the way around and is parallel to the floor.
Write that measure down.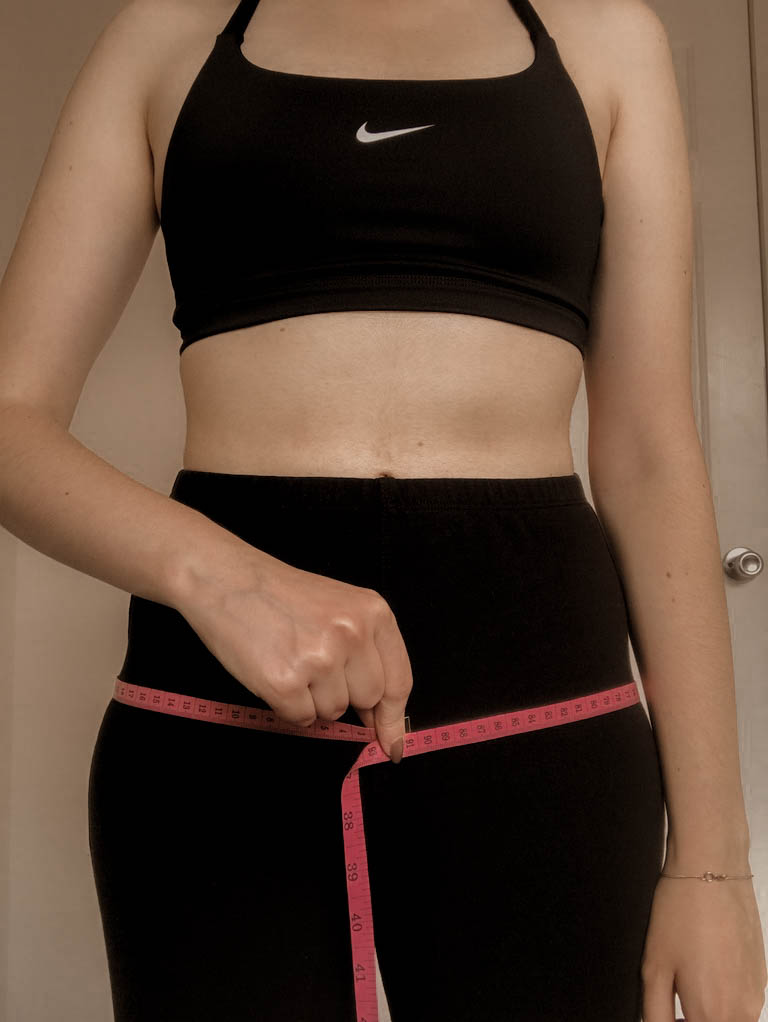 These were the three basic measurements you'll definitely need.
But there are other specific ones that will help you get the perfect clothing for you or if you're a sewer like us, you'll definitely need these next measurements.
-upper arm-
To measure the circumference of your arm, wrap the tape measure around the widest part of your upper arm. Front to back and around to the start point.
Write that measure down.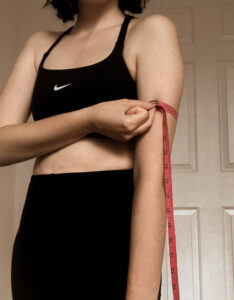 -shoulders/back width-
Measure your back's width, from your left shoulder bone to your right shoulder bone. This is commonly measured on the back but you can do it from the front as well.
*This one is not that common, it's mostly used when you are making a garment from scratch or if you're having a garment made true to your size.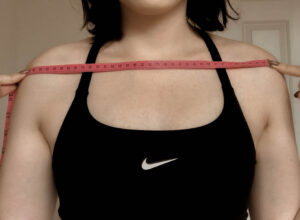 -Thigh-
Measure the circumference of the fullest part of your thigh. Wrap the tape measure around your thigh from front to back and then around to the front.
You don't want to hold the tape too tight unless you're measuring for tight clothing like leggings.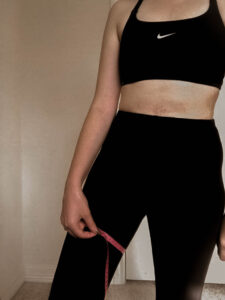 -Inseam-
Take your tape and start measuring from your crotch down to your ankle or where you'd like your pants to finish.
*For a more accurate measure, you can ask someone to help you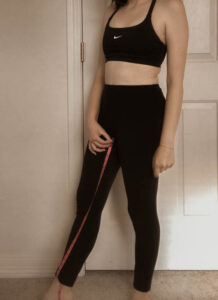 -Height-
You'll measure from your shoulder to your ankle. You want to be sure to stand straight for this one. If you want you could also ask for help with this one as well, to have an accurate measure.
This one is most commonly used for long dresses or jumpsuits.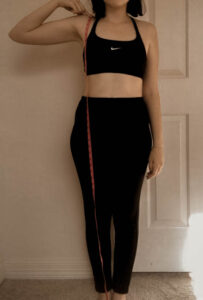 Other measurements you can take are…
Neck (circumference)
Wrist (circumference)
Ankle (circumference)
Arm Length (measure with your arm a little bent) 
Bottom Length (waist to ankle)
Pants Rise (waist to crotch)
Torso Length (shoulder to waist)
Don't forget to write them down!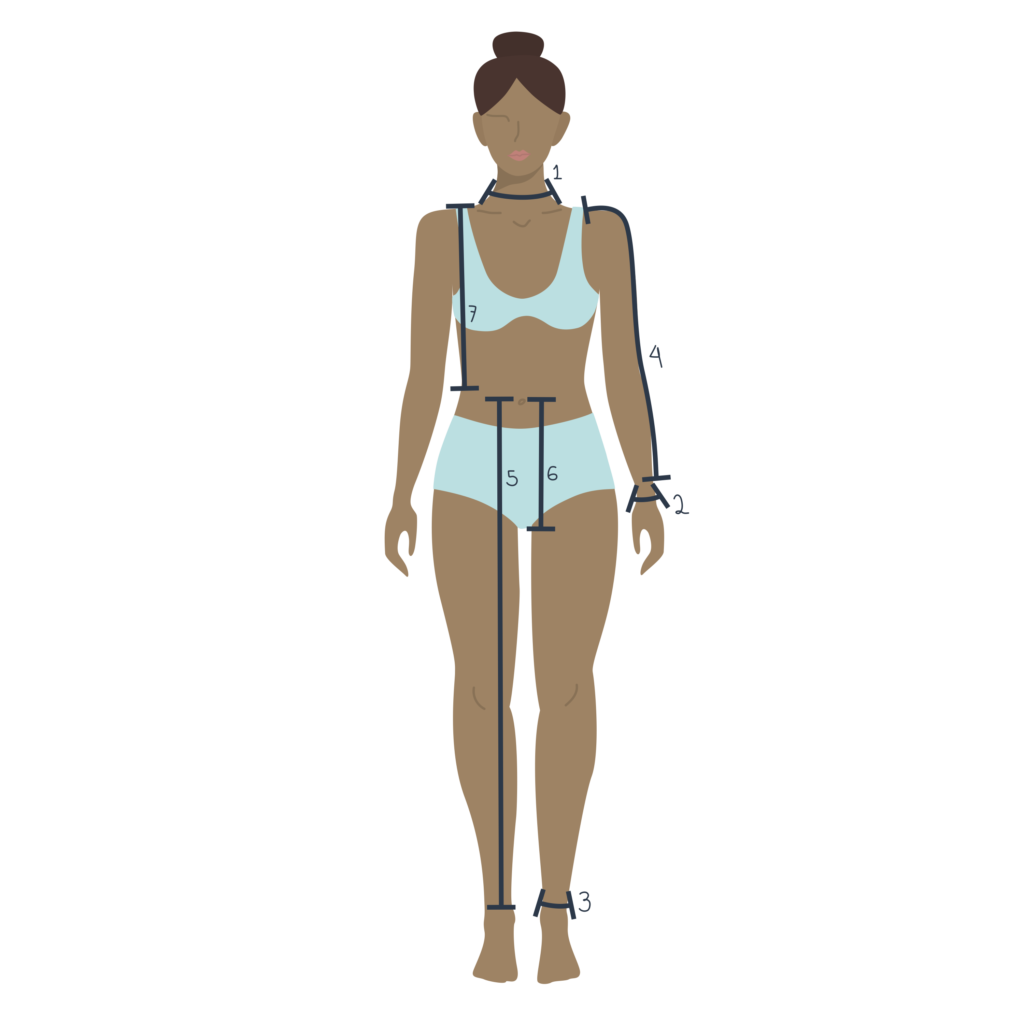 Another tip…
You can remeasure yourself one more time just to make sure that the numbers are correct. It doesn't take long!
Now, you have all you need to make your own clothing or shop confidently and consciously online. I hope this guide is helpful for you. 
1