Summer is ending and we're saying hello to fall with this month's tutorial: an overall. This overall is meant to be a little oversized so you can use it wearing sweaters underneath or your favorite turtleneck. It is fun, comfy and it makes a good outfit to use at home or to go plant shopping! + It looks very cute with the V top and you can also wear it over your dresses (of course, depending on how long and how thick the fabric is). 
If we're honest, we didn't expect to make this overall as fast as we did, we expected it to be a little bit more complex, but no, it is actually quite easy.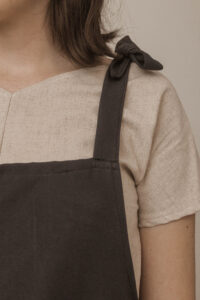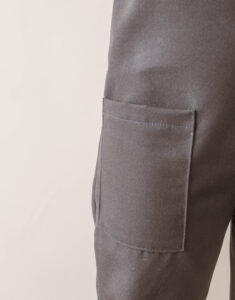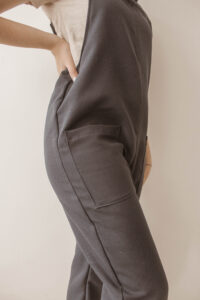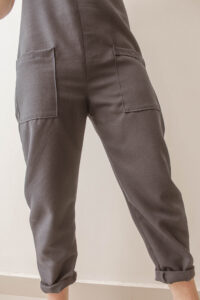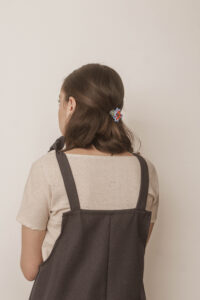 -Your favorite woven fabric (click here to visit our fabric dictionary).
-Thread of the same color as your fabric.
-Scissors.
-A piece of chalk, a pencil, marker or something to trace over your fabric.
-Measuring tape.
-A needle or a sewing machine.
-Some pants to use as a guide/ pattern.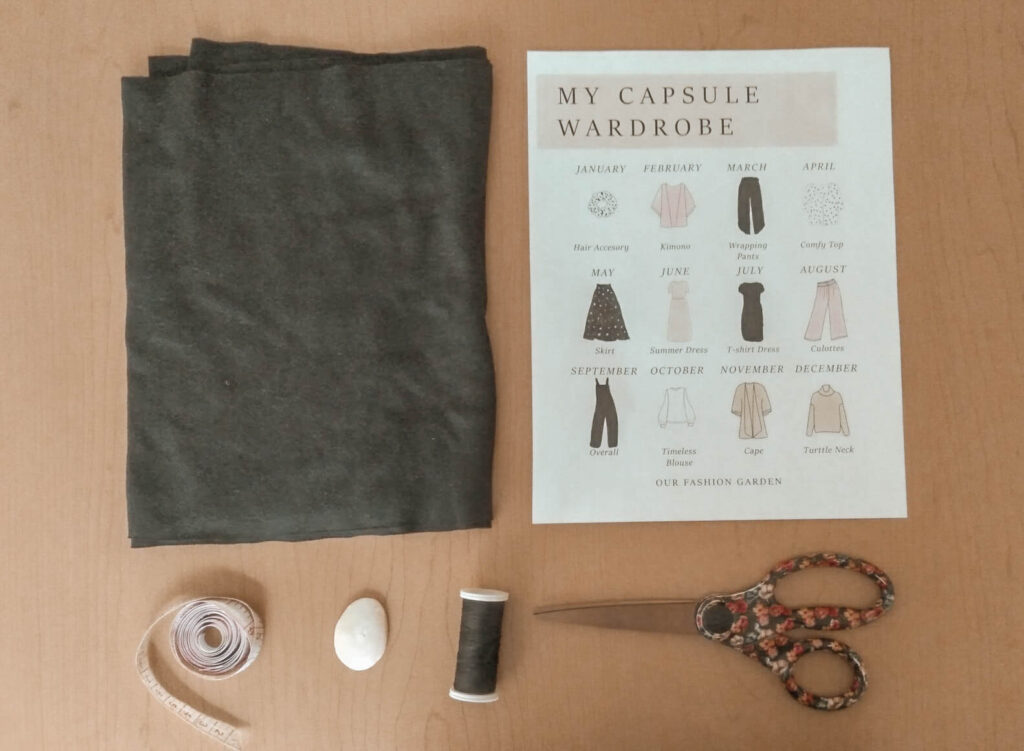 How much fabric do I need?
According to the size you normally wear your bottoms:
1 yard= 91 cm
XXS: 2 yards (1.80 cm)

XS: 2 yards (1.80 cm)

S: 2 yards (1.80 cm)

M: 2 1/2 yards (2.30 mts)

L: 2 1/2 yards (2.30 mts)

XL: 2 1/2 yards (2.30 mts)

XXL: 3 yards (2.70 mts)

2X: 3 yards (2.70 mts)

3X: 3 yards (2.70 mts)

4X: 3 1/2 yards (3.20 mts)

Larger sizes: 3 1/2 yards (3.20 mts)
What pants should I use?
For better results avoid skinny jeans and use something a little bit oversized or wide leg pants. 
We recommend a woven fabric like corduroy, broadcloth, canvas,  chambray, denim or flannel. Because we are not using stretchy fabrics, we need extra room for our legs to fit and move without struggling. 
The pants must fit comfortably, and you must avoid any type of tightness on your hips coming from the pants.
We also recommend high waisted pants.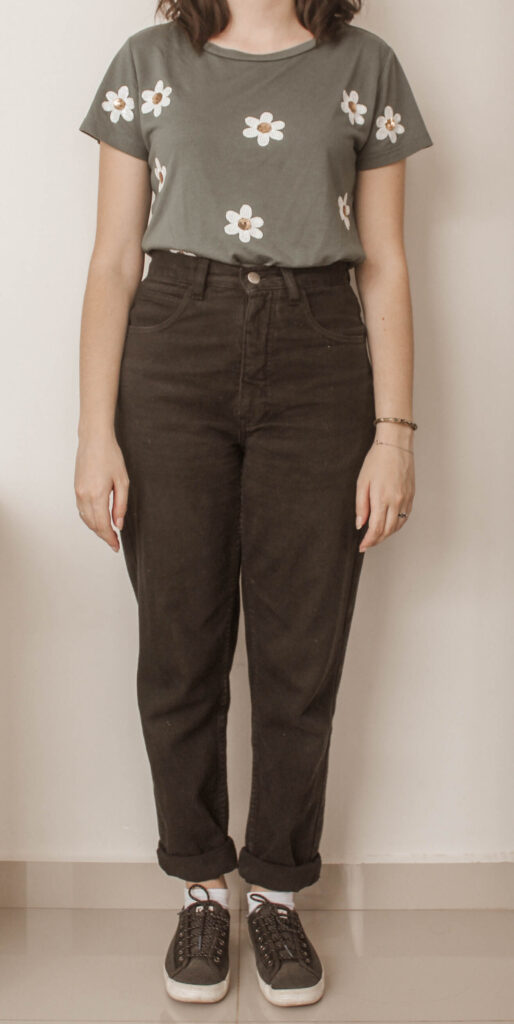 Step 1
Put your pants on and take your measuring tape. 
Now, measure from your pants (the waist line, or hip line, depending on the rise of your jeans) to where you want your overall to start in your chest. 
When you have that measure, add +1/2 an inch and write it down, we'll need it later.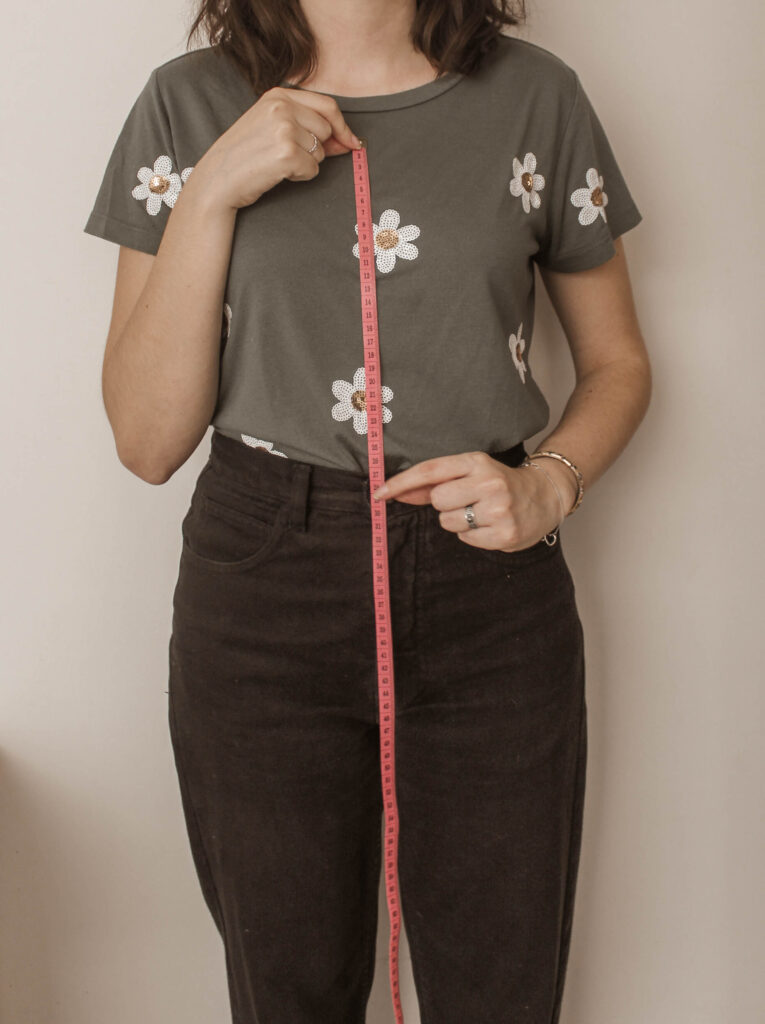 Step 2
We are going to trace and cut two pieces at once. So, fold your fabric (front side of the fabric facing each other) making sure your pants folded in half fit, leaving space on the sides for the 1/2 inch we'll add for the seams. 

Trace the contour of your pants as it is, except for the waist line. 
This is a similar process to what we did when we made the pants last month. 

Step 3
On the crotch we are going to add the measure you took on step 1 in a straight line. 
And on the other side, yo to the highest point of your pants (it will most likely be on the hip line). From that point, make a straight line to your waist.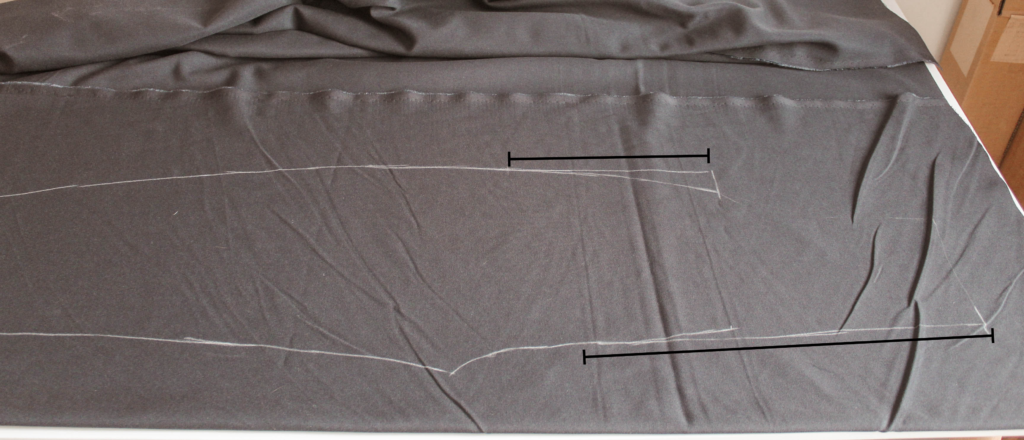 From the straight line you just traced, add +2 inches.
Then, we're going to make an horizontal line from the step 1 measurement to the side. This measure will change depending on how wide you want the front of your overall to be. Take your own measure, and trace just half of it to the inside.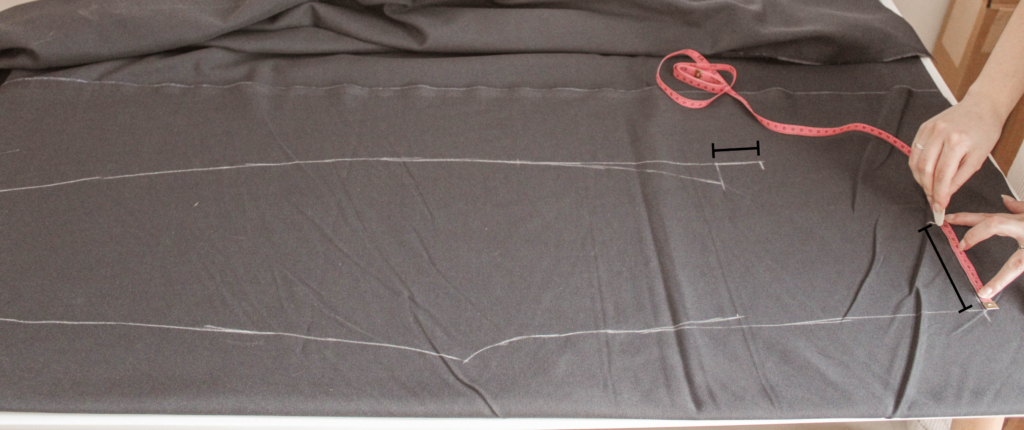 Finally, make a curve line to join the two lines we just traced.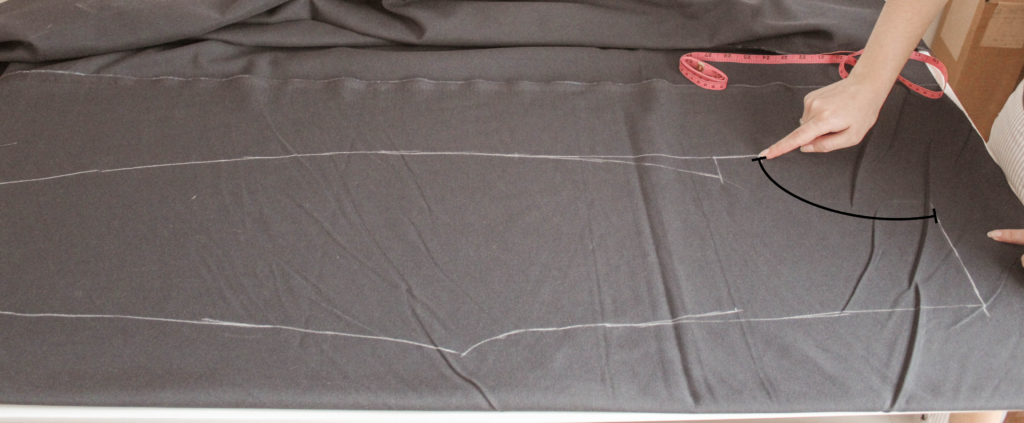 Once it looks something like this, add + 1/2 inch to the contour for the seams. 
Cut the pieces. To make sure the fabric doesn't move when you cut the double fabric, you can pin it.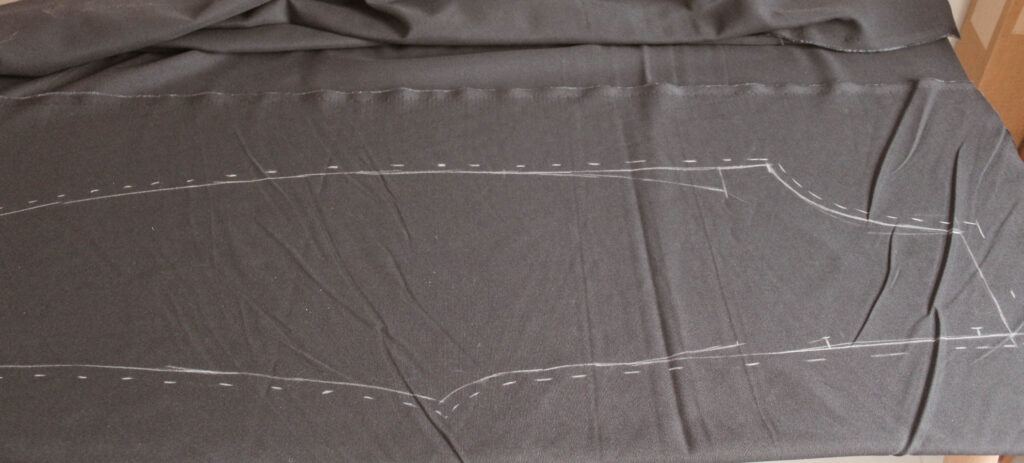 Step 4
Fold your fabric again, so we cut and trace the two back sides of your pants at the same time. Then place your front sides over it.

On the crotch line, we are going to add 1 inch (or 2.5 cm).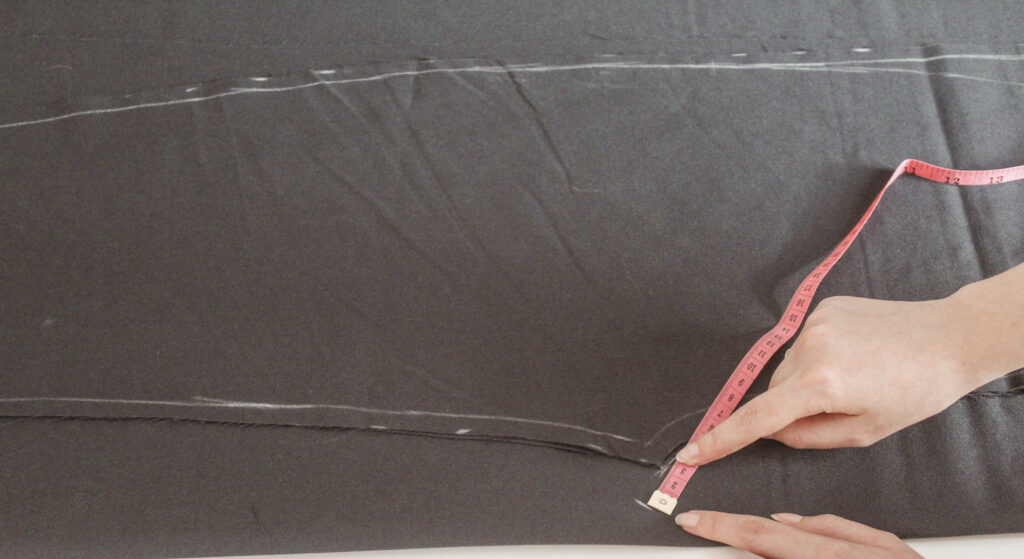 Then, make a curve line to join your new crotch with the leg.
Trace the exact contour of your pants and cut the two back side pieces.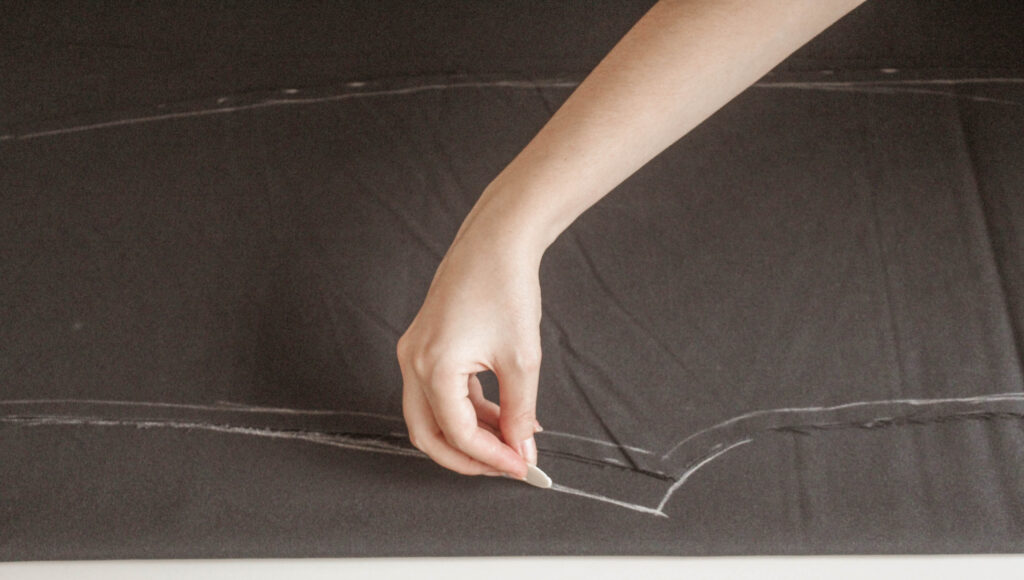 You will end up with 4 pieces. Two front sides (shortest crotch) and two back sides (longer crotch).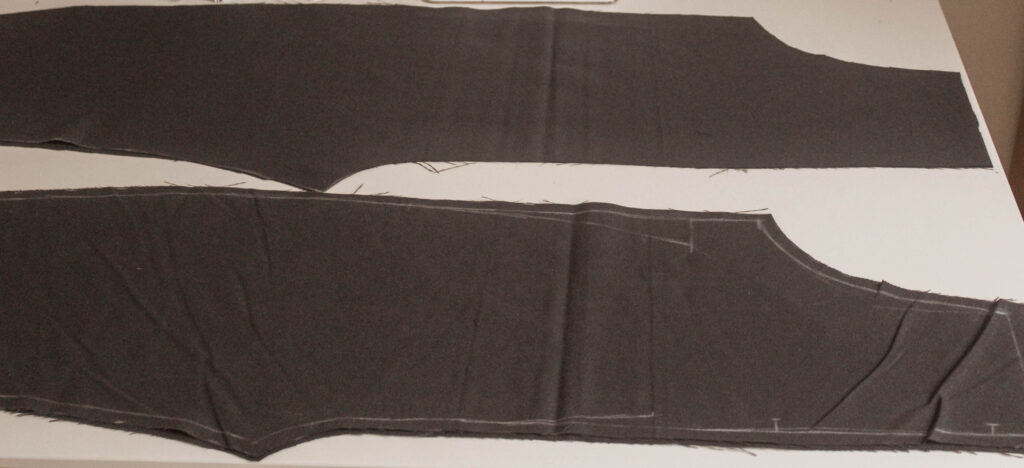 Step 5
Let's start by sewing the crotches together. First both front sides and then both back sides.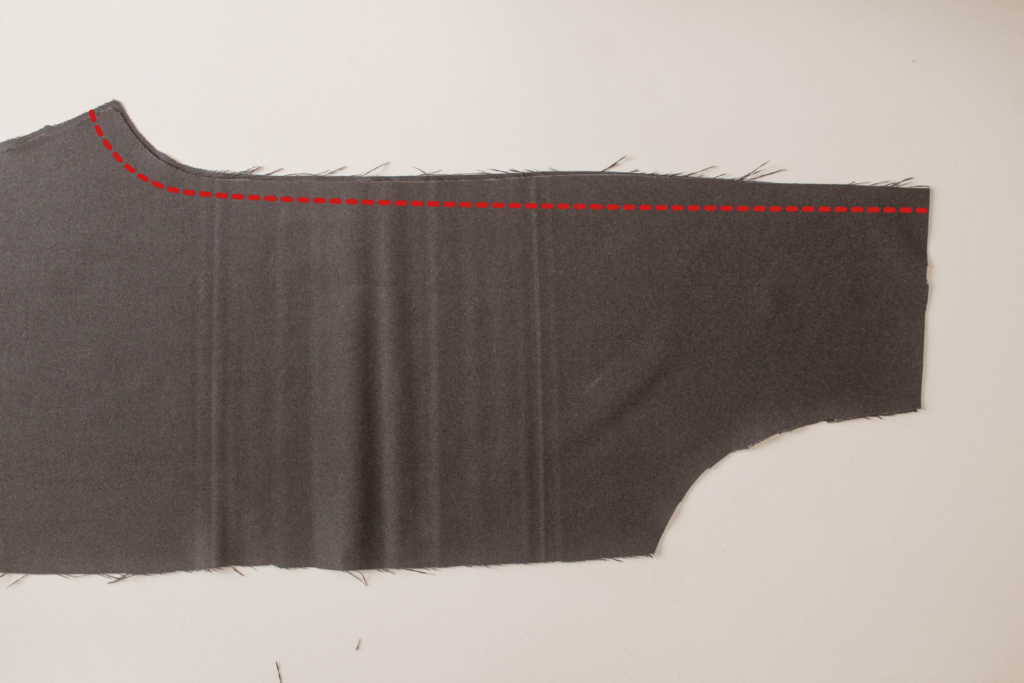 Step 6
Before closing the sides of your overall you'll need to sew the pockets. Doing this step first will make it easier.
First, cut two rectangles, you can use the small pieces of your remaining fabric. Fold it and trace a rectangle of 16 by 22 centimeters (6 1/4  by 8 1/2 inches).
Don't forget to make marks at 3 cm (1 in) measuring from the top to the bottom on both large sides. These will make sewing the hem easier.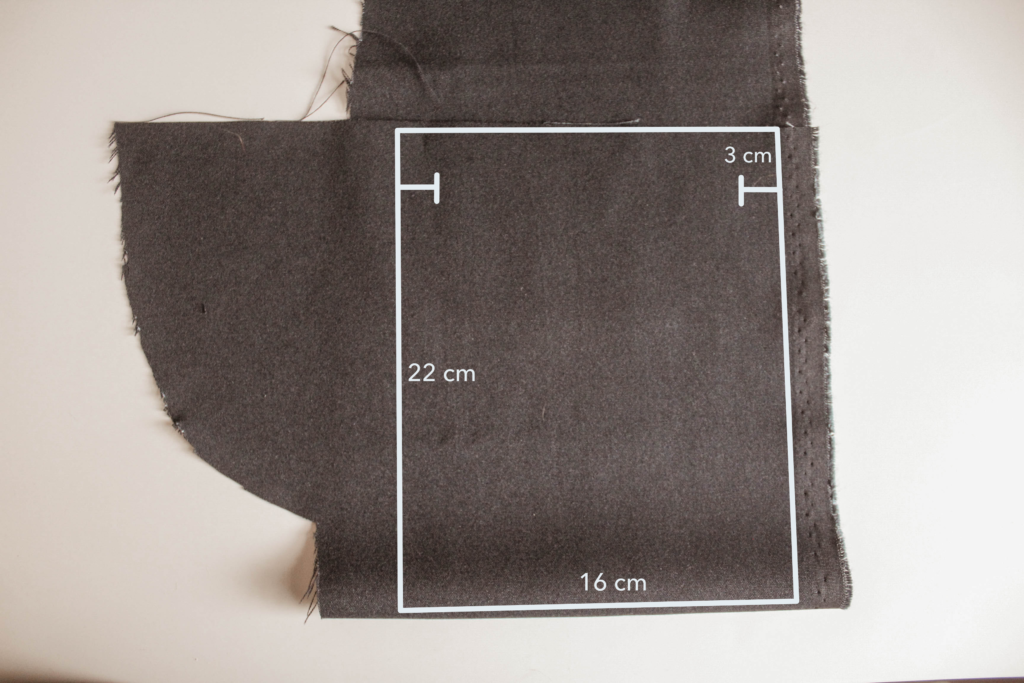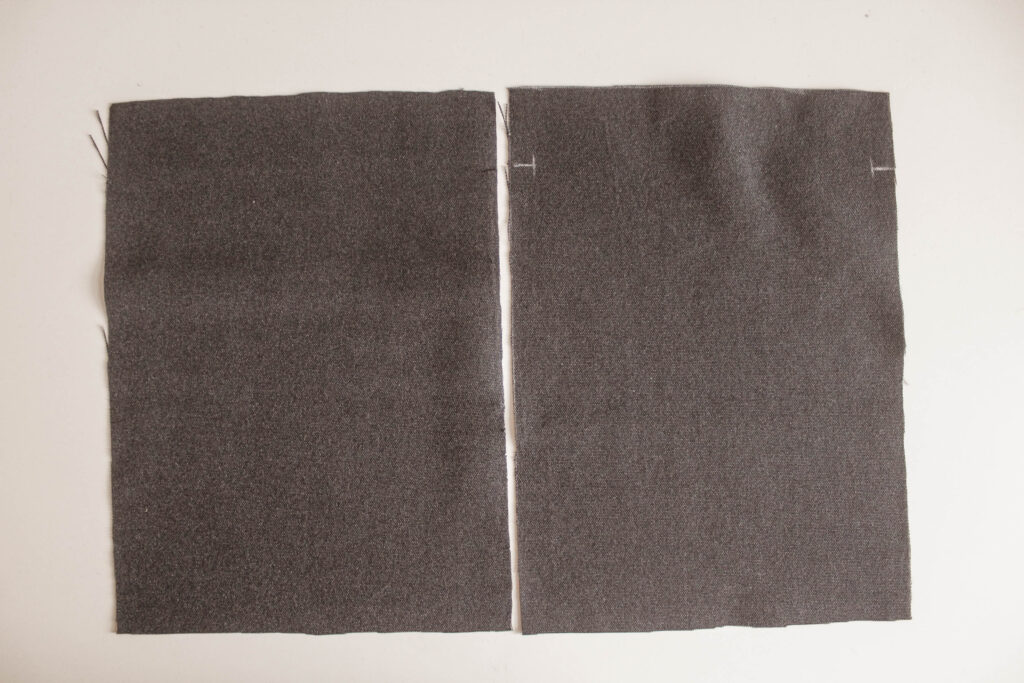 Then, make the hem of the pocket. Just like a normal hem, fold 1 cm first and then 2 cm.  Sew that to hold it in place.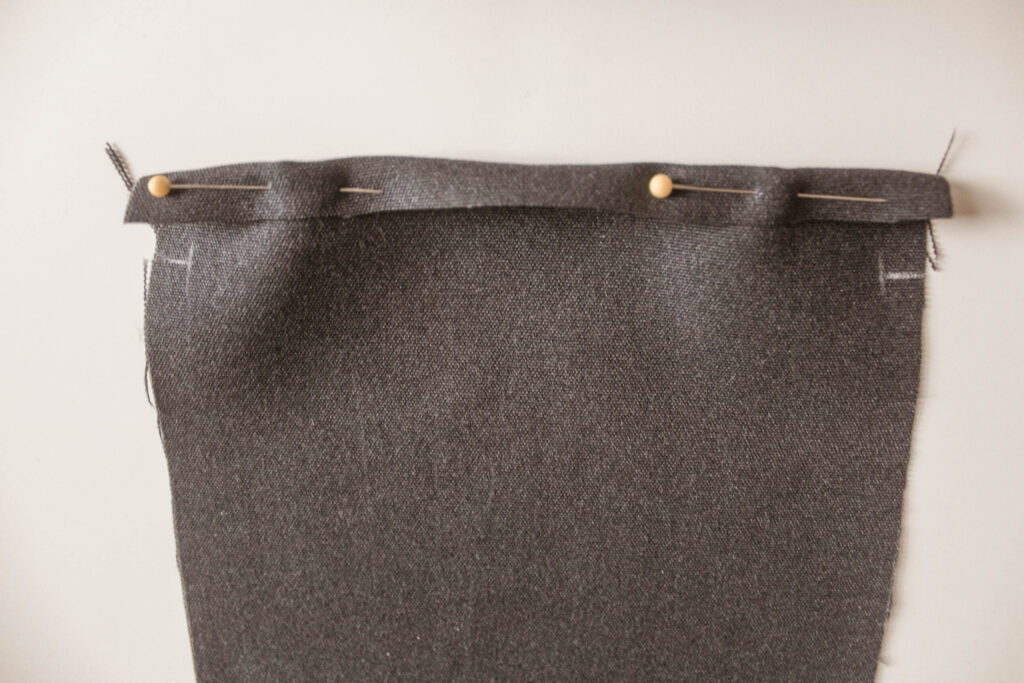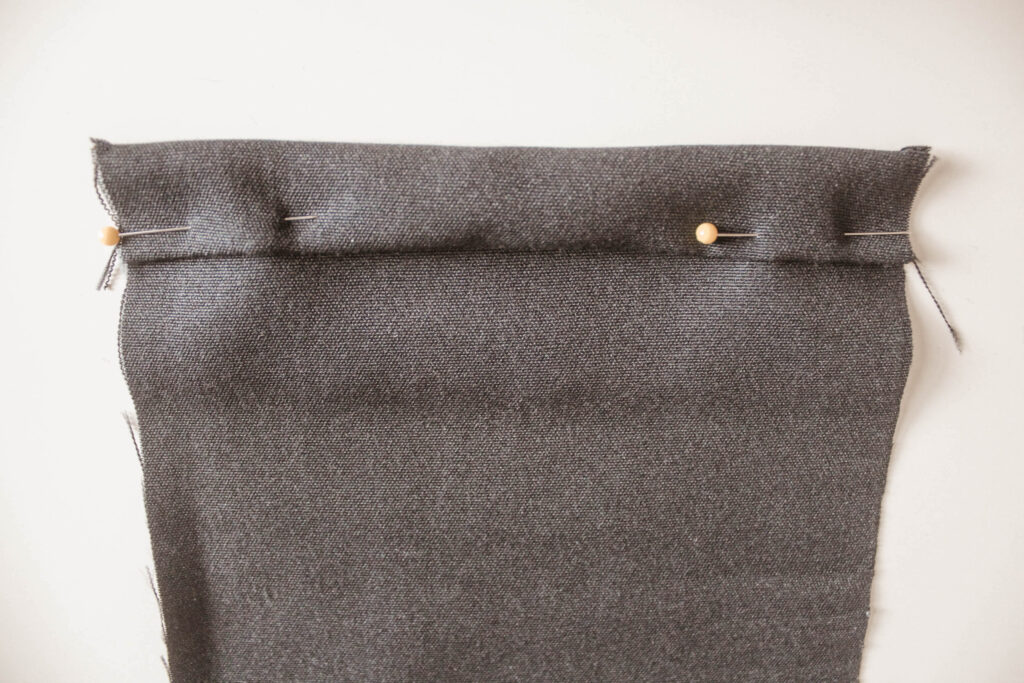 You should have a hem like this one.
If you have a fabric that unravels from you can overlock the edges, if you don't have an Overlock machine don't worry you can use a zig-zag stitch. Just like us.
Now, place the pocket on one side of your front pieces wherever you want them to be. I placed them where normally a pocket is located on pants. Or where you feel your hand will enter comfortably. You can make a few marks on the corners to guide yourself.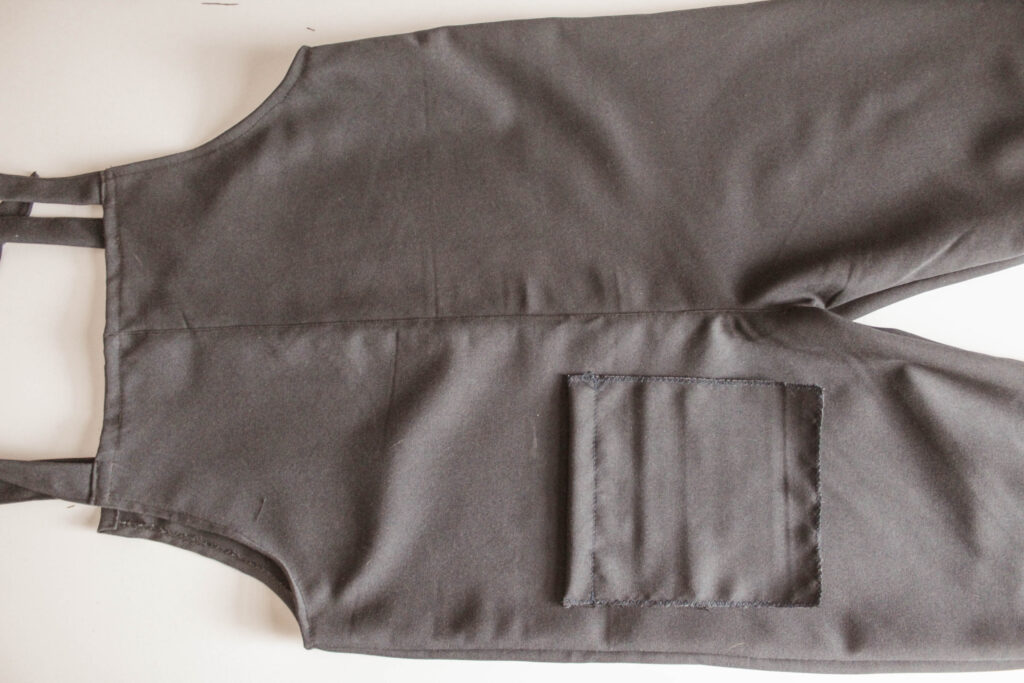 To sew the pocket, you'll need to fold all the edges to the inside 1 cm. Except for the side where the hem is.
Pin them to keep them all folded, and in place.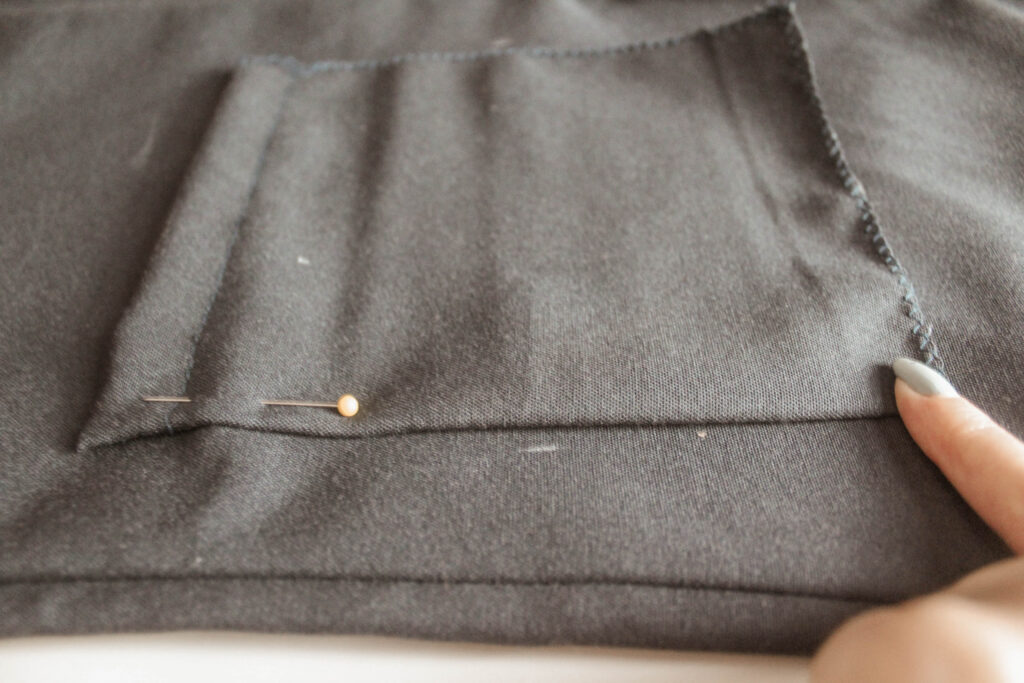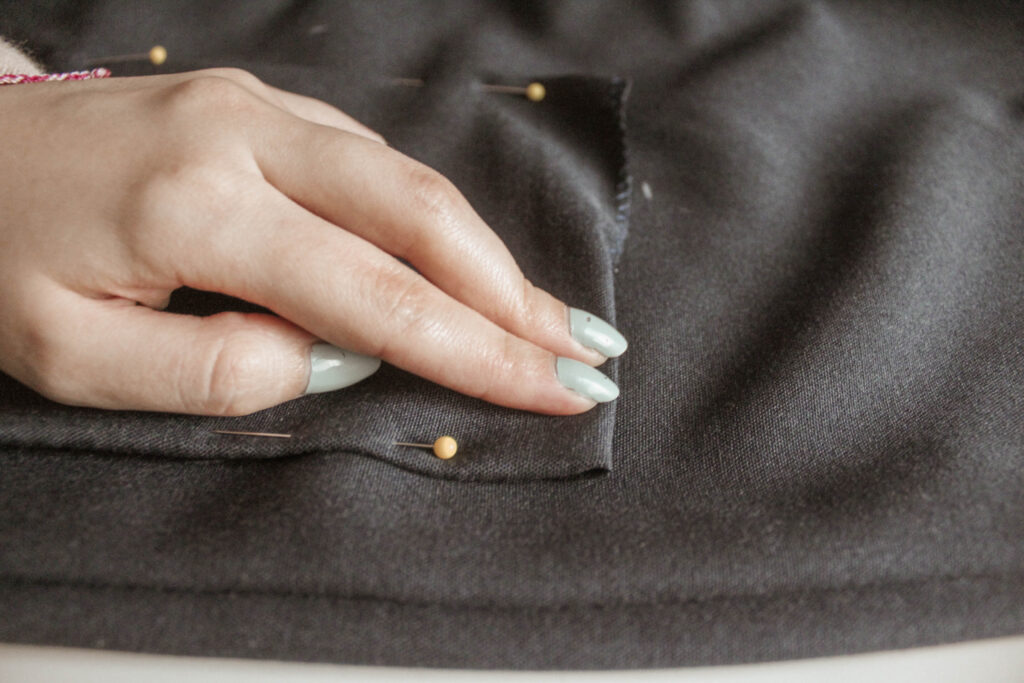 *Also, a little tip to make sure it stays straight, measure 2.5 or 3 cm (1 inch) from the side of the overall to the side of the pocket. As you can see in the picture, mine was a little off. That's why I recommend doing this step.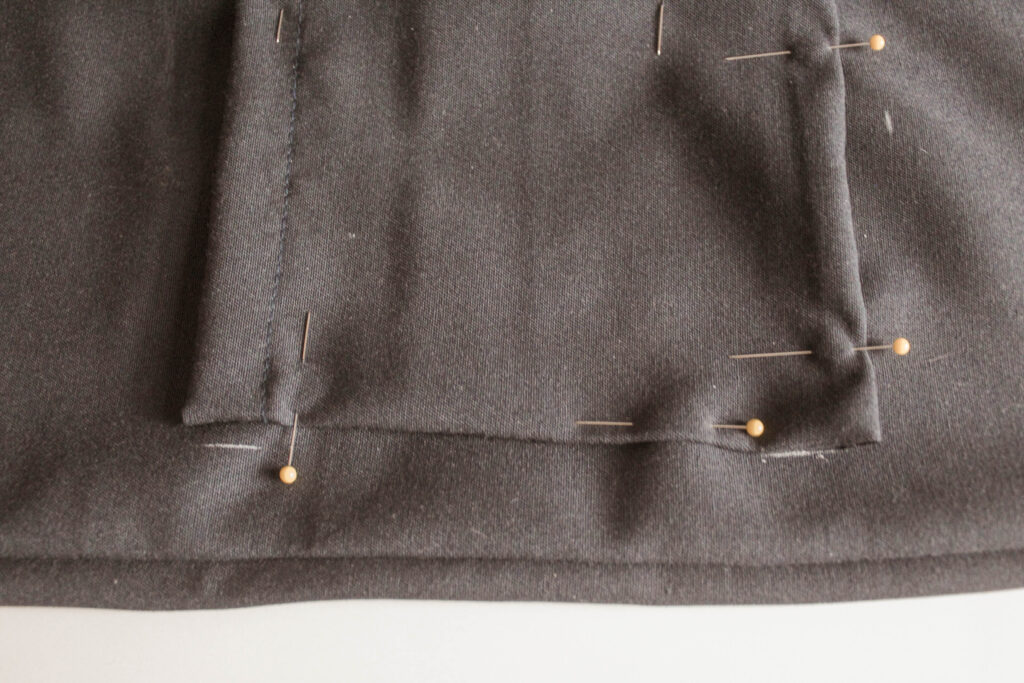 Once you have it all pinned down, you can go ahead and sew it.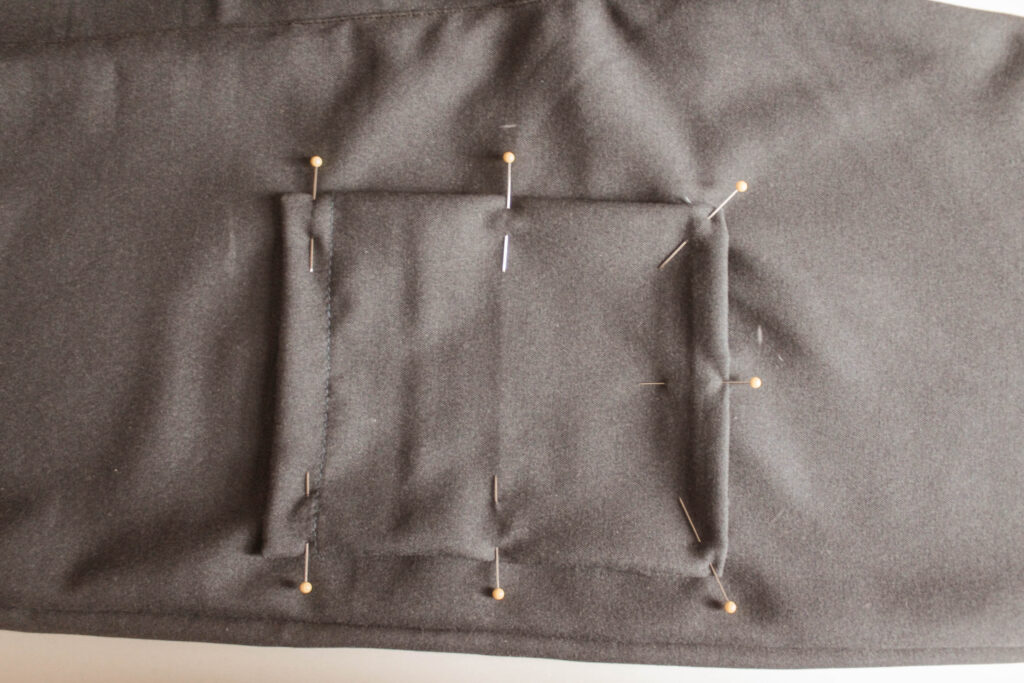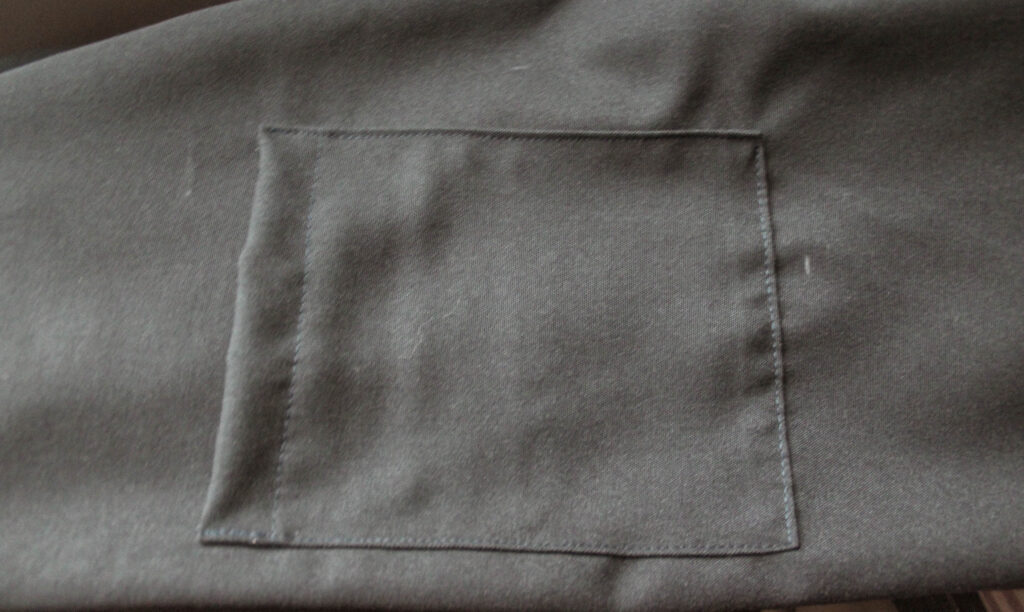 And finally, repeat the same process to the other side with the other pocket.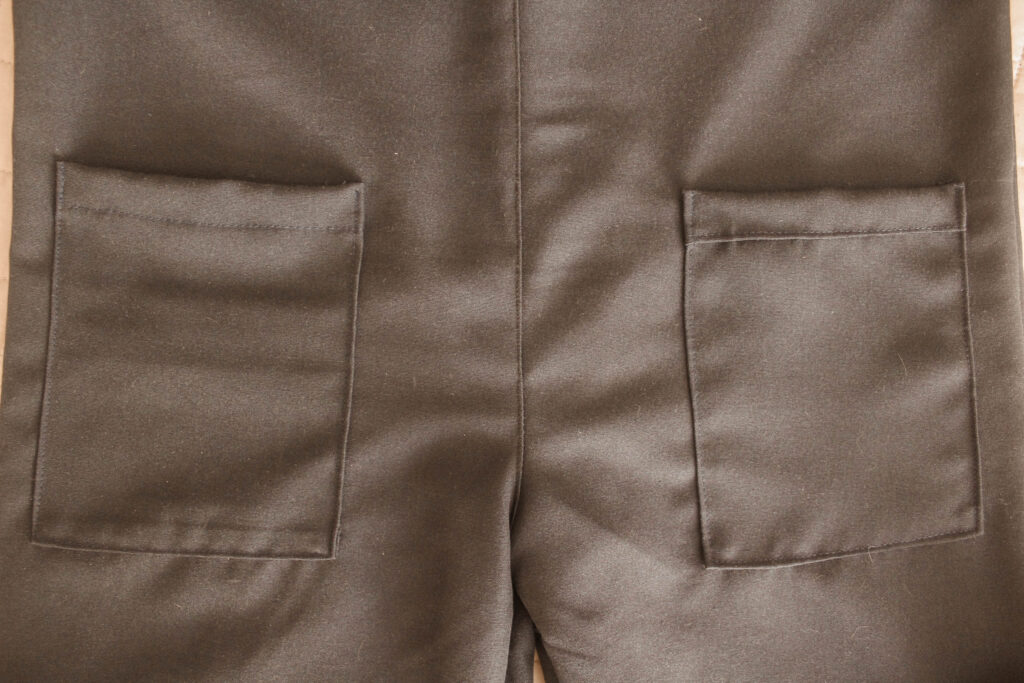 Step 7
Then, continue by putting your front side over your back side and sew the sides together. (I hope you don't get confused with this part)

Now, it's time to sew the inseams together. Sew everything in a straight line. 
Step 8
Make the hem of your armhole. 
Optional step: If you don't have an overlock machine, sew a zigzag on the edges to avoid the fabric from fraying.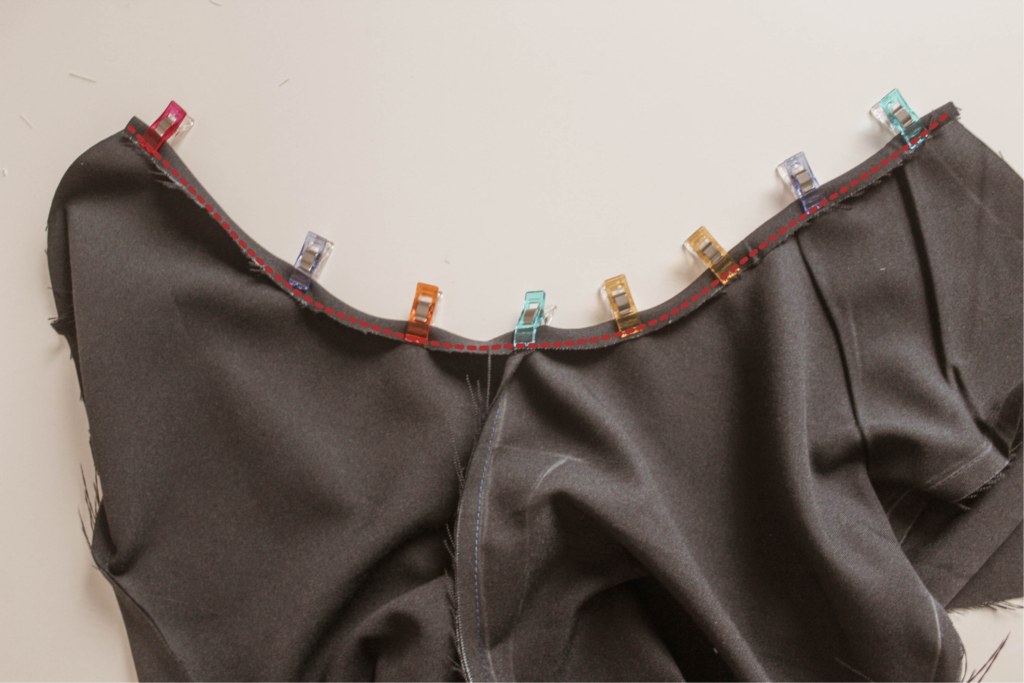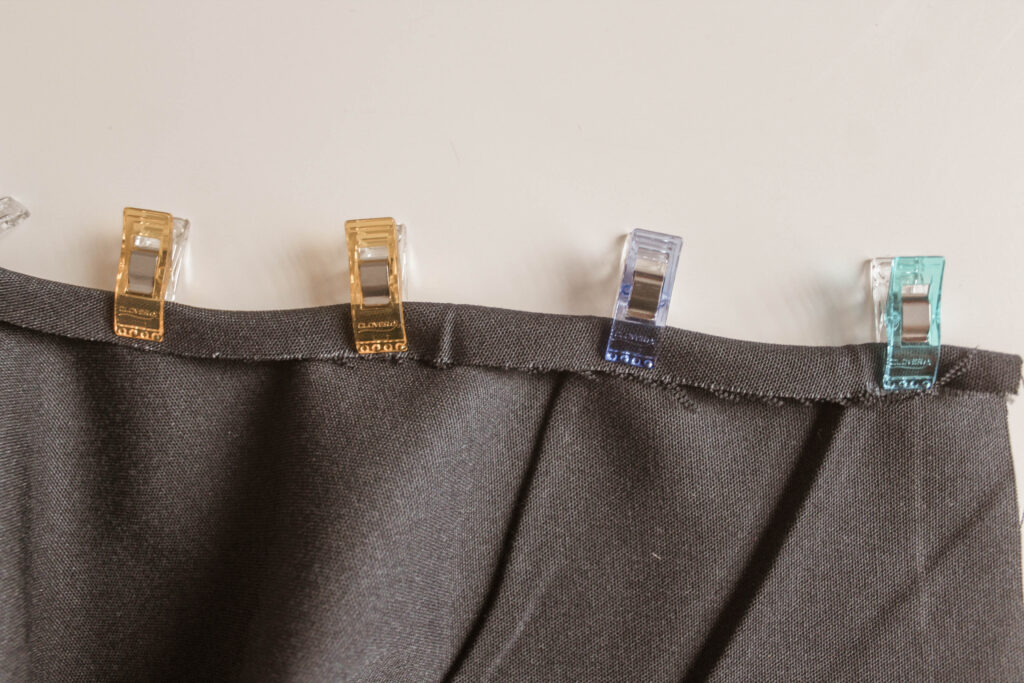 Step 9
Next, we are going to prepare your straps.
For this, we are going to cut 4 rectangles of 3.5 x 19 inches (9 x 49 cm).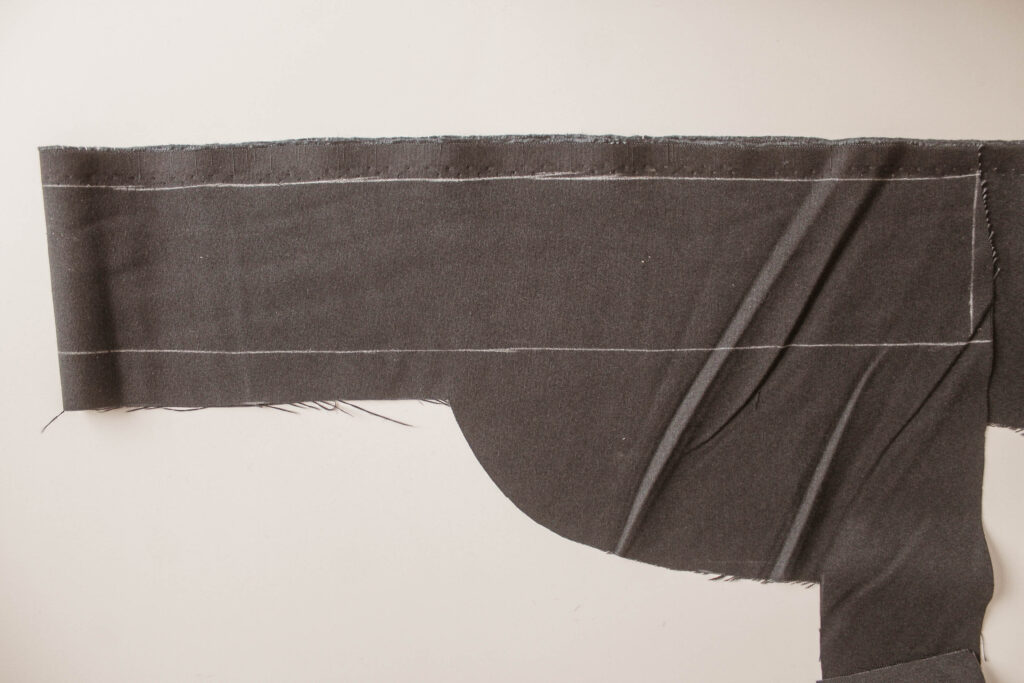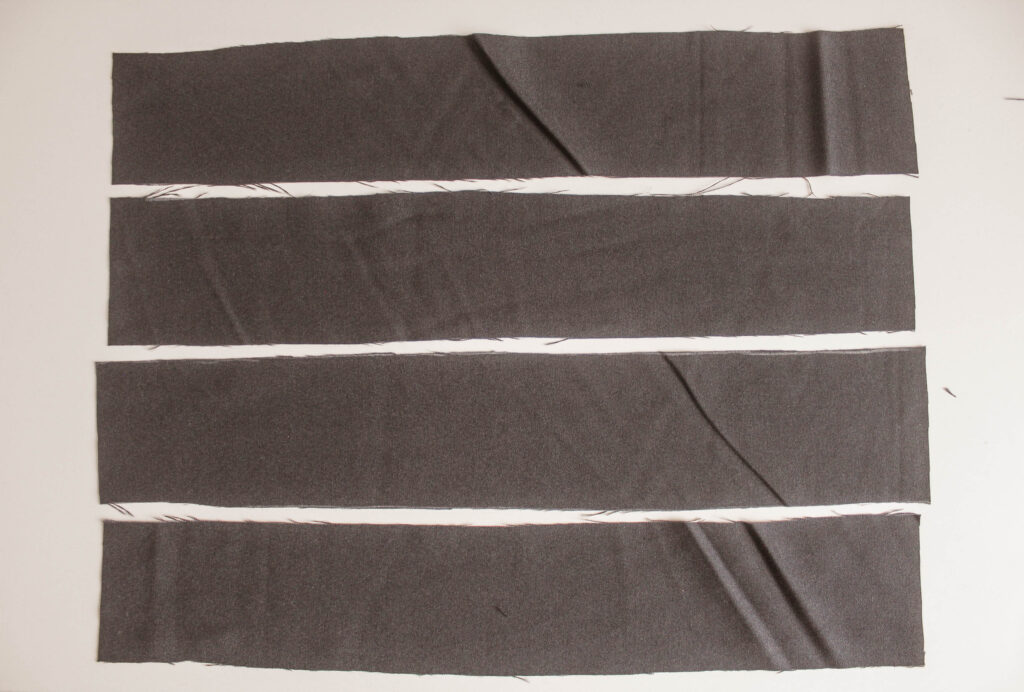 Fold the straps in half and sew them on the side. When you get to the top, avoid sewing in a rectangle shape, instead make a pointy triangle. Just like we did on the picture.
Finally, cut the excess fabric, to make it easier when we flip the strips. The seams must be on the inside.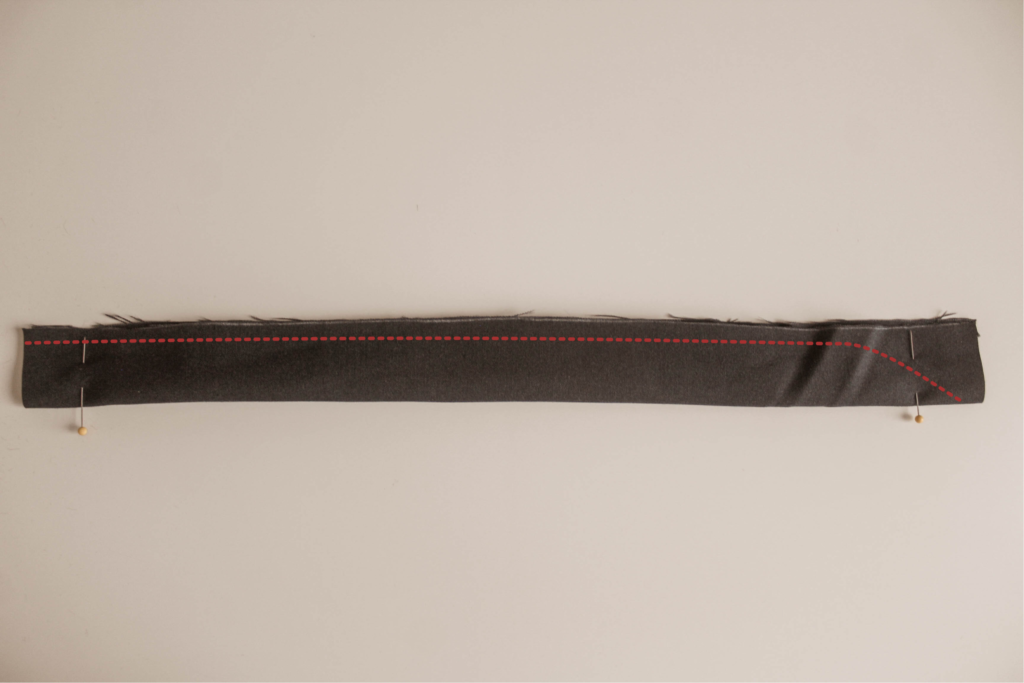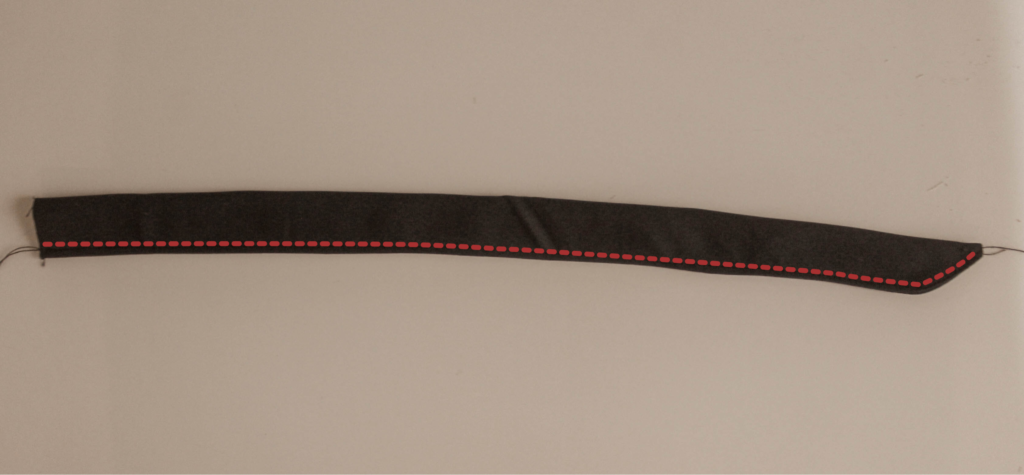 Step 10
The next thing we'll do is the hem. We need it to be stronger, so we are going to fold it two times.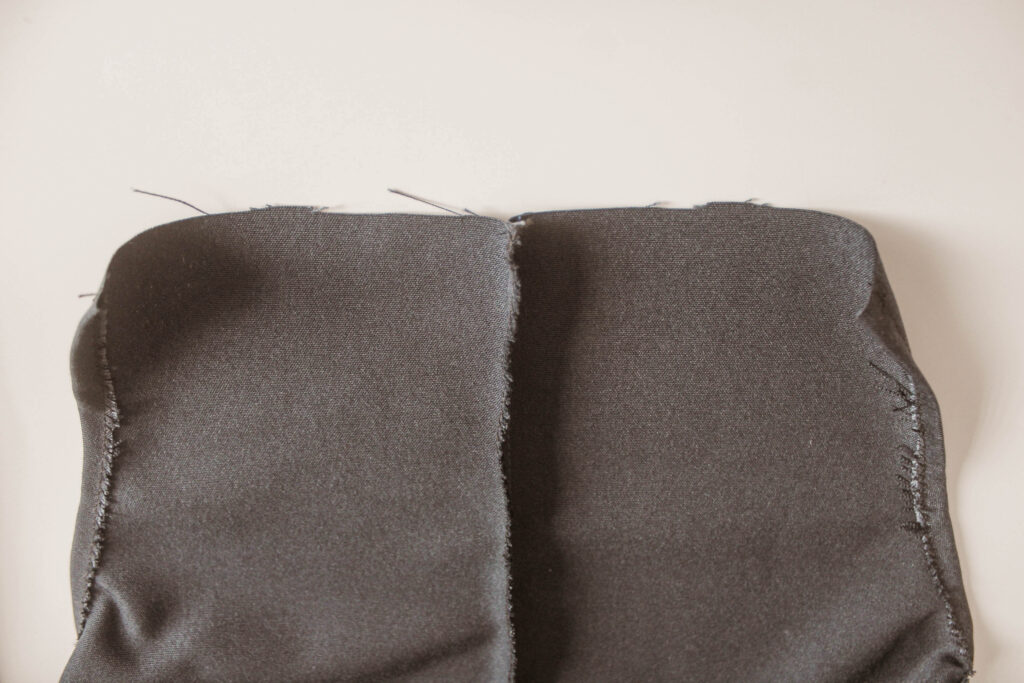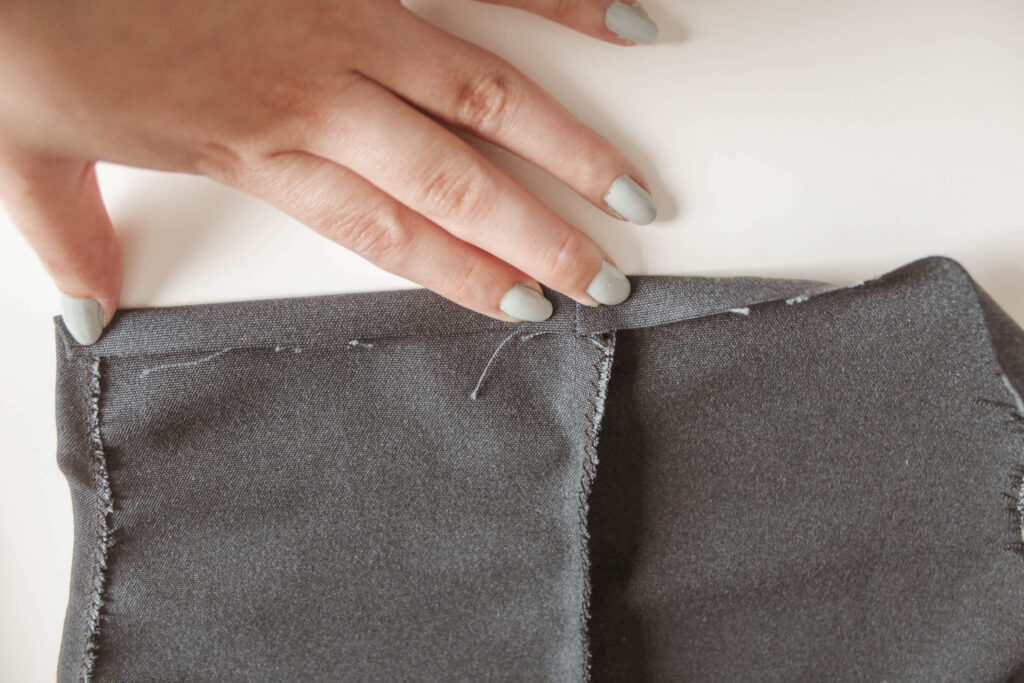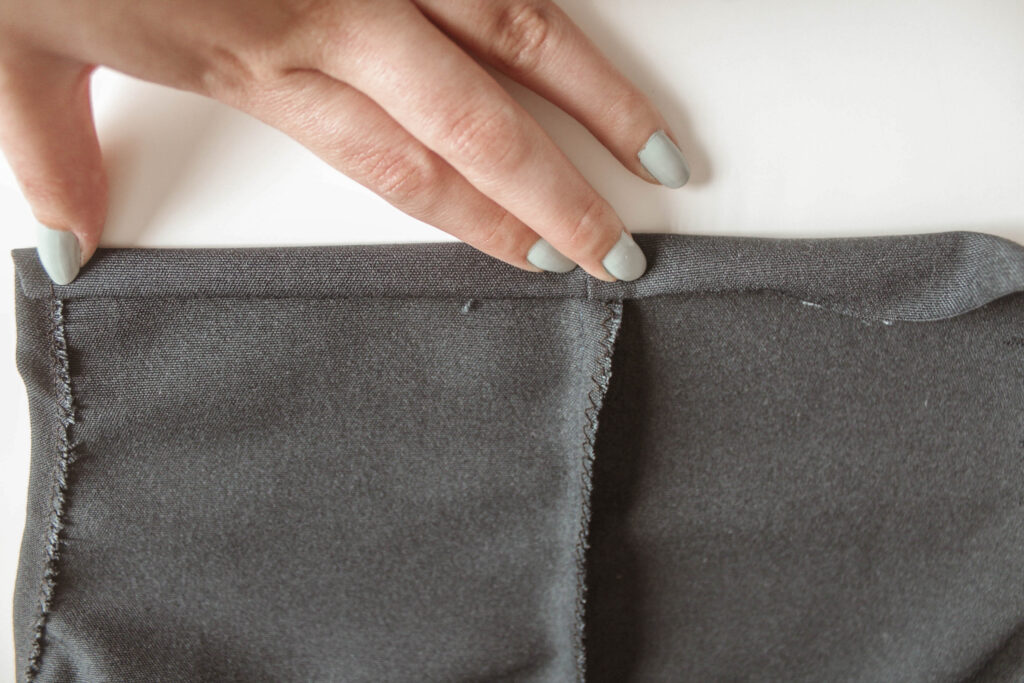 Place the straps on the edges, covering 1 cm of the strap with the hem and pin it down. Make a stitch to secure the hem and the straps.
*apenas me di cuenta que no tome una foto de como se ven las dos tiras aqui. pero puse esta foto para que vean que va en la esquina
Then, sew on the edge of your overall where it meets the strap to secure it even more. Just like we did on the pictures.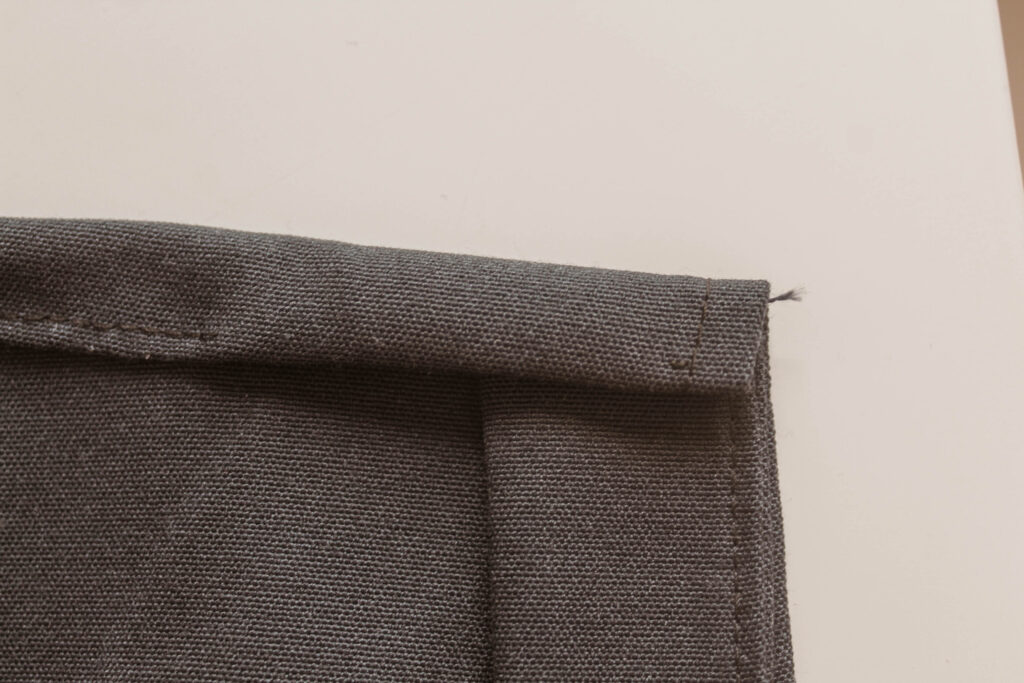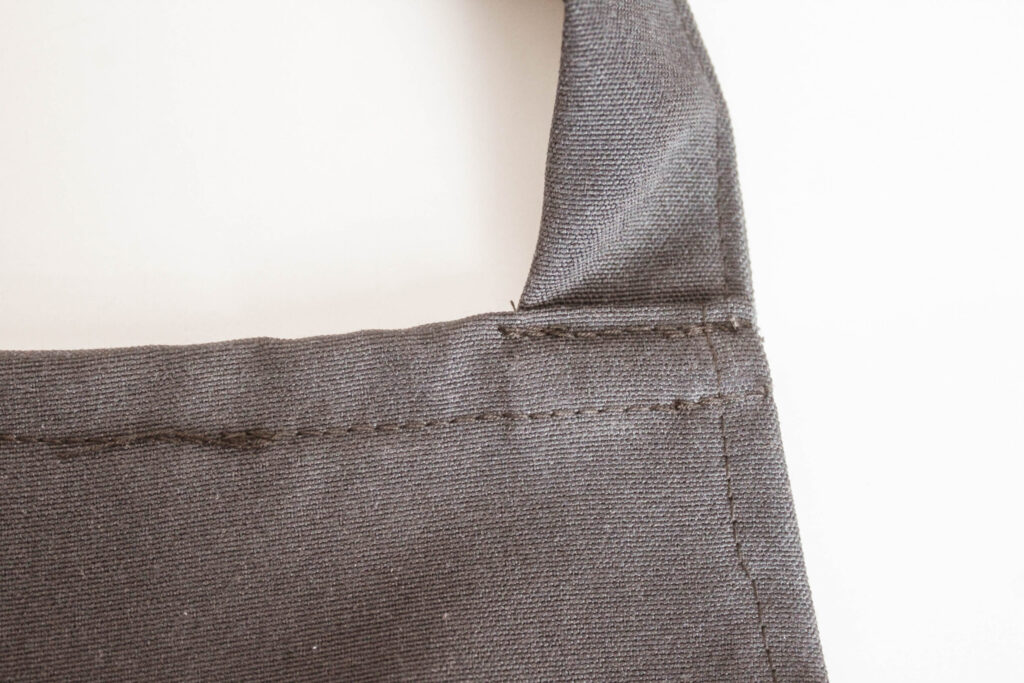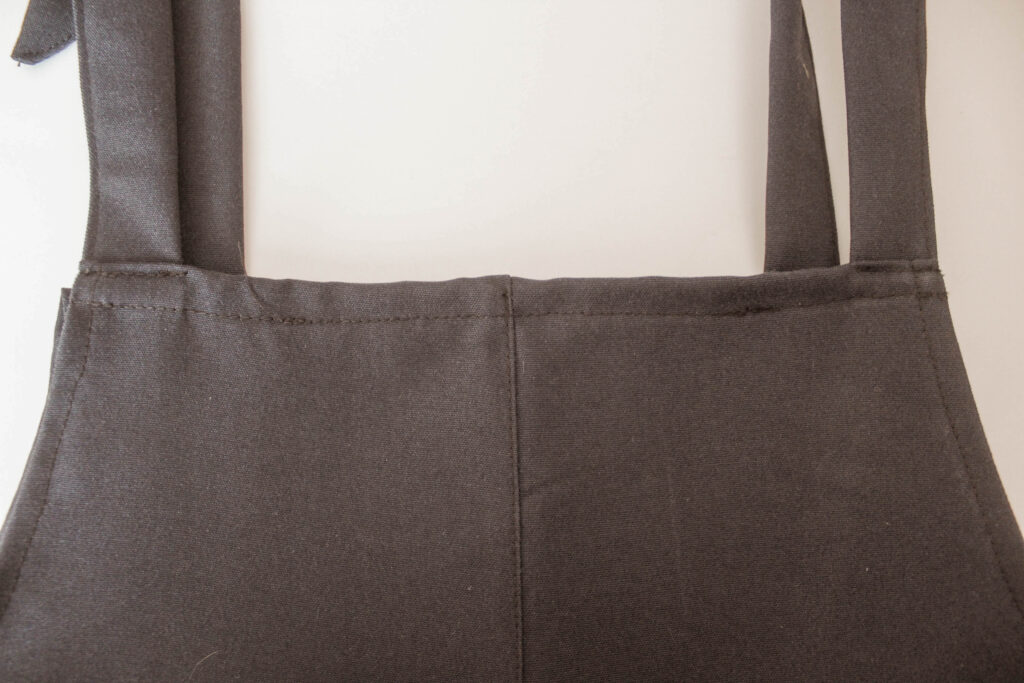 Step 11
Make a topstitch on the stitch at the center of your overall.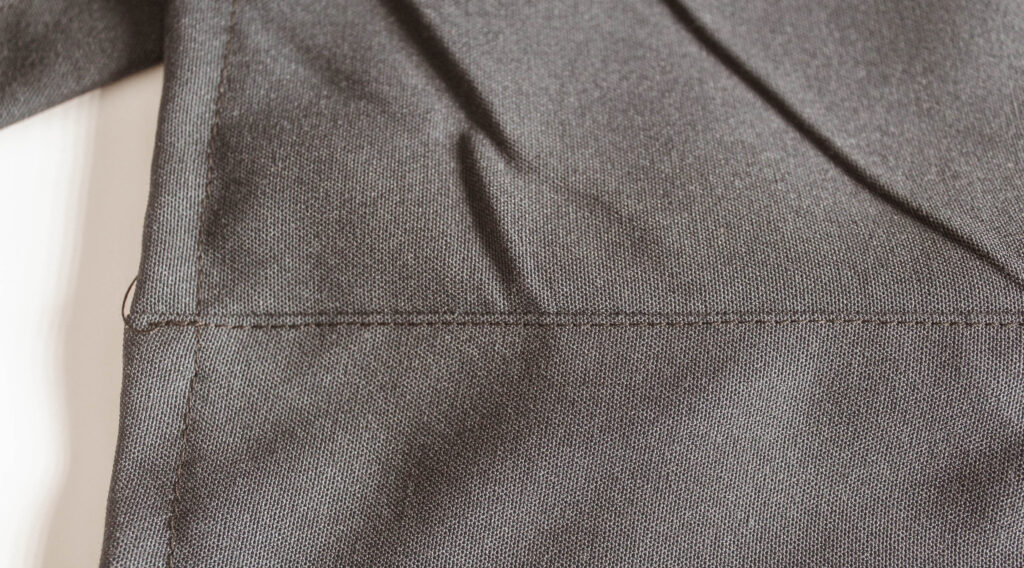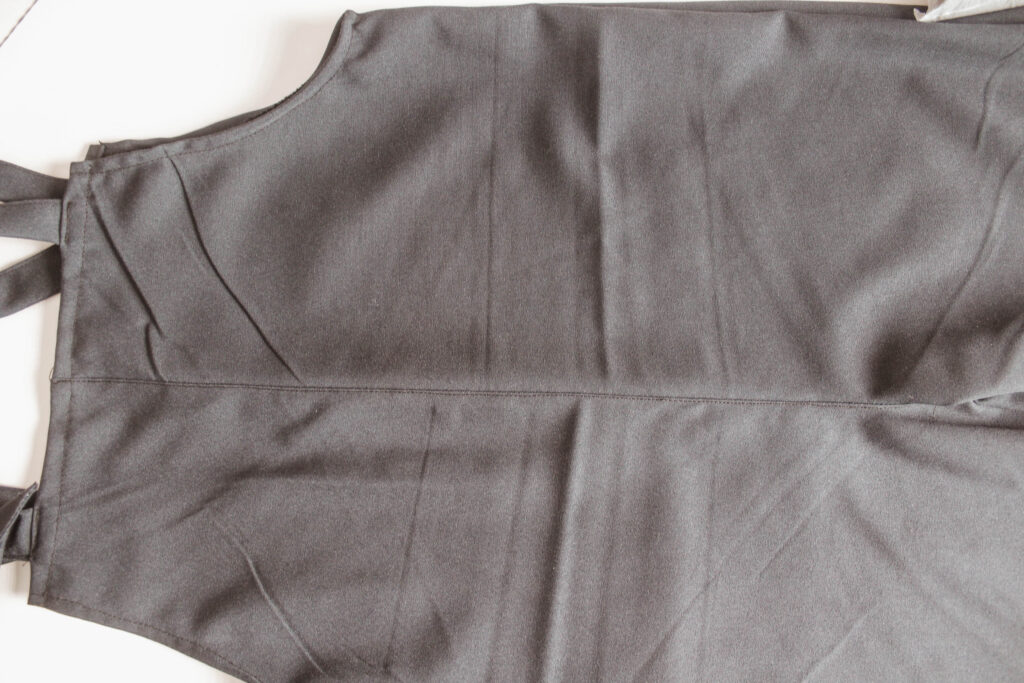 And finally make a hem at the bottom of the legs.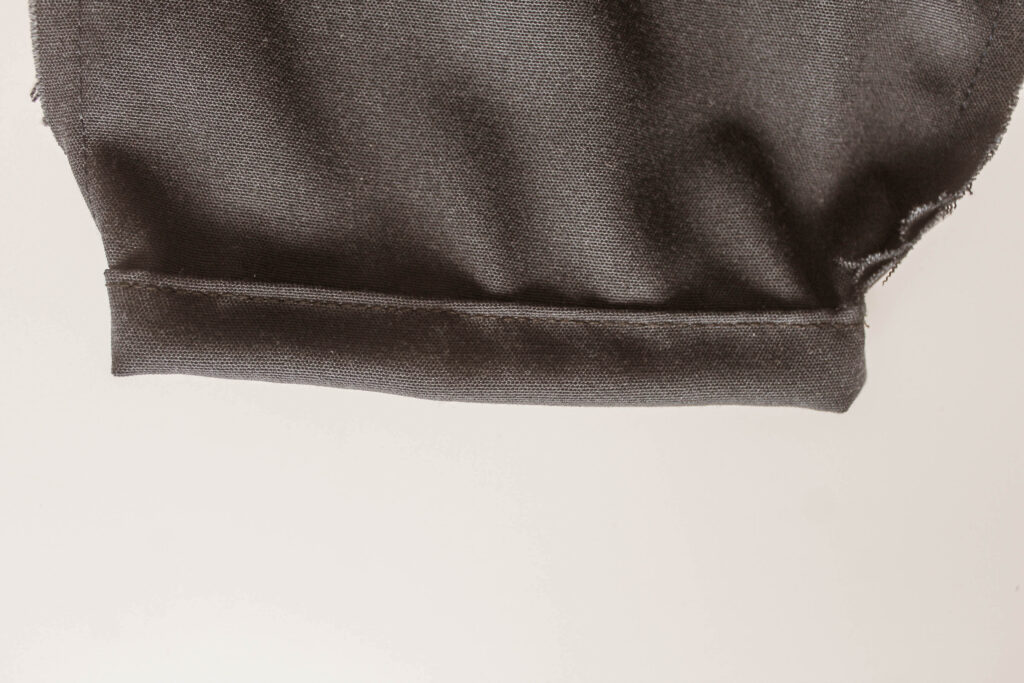 And that's it! Who would thought an overall would be so easy? Did you have fun or did you struggled with tricky parts?
Here are some ideas of how you can wear your overall each season of the year:
We hope you love your new overall and wear it a lot!! Remember our inbox is open to solve any doubts and questions you have! 
Happy September!
-Dani & Lucy
3