Jewelry has always been with us. From the prehistoric humans, who started it as a way to decorate the body. To this era, where it has become like a lot of industries, harmful for the planet and the people. Jewelry and Fashion have the same problems, but the difference with the first one is that they obtain their resources by "mining". Mining  is very damaging to the environment in many aspects, it releases a lot of carbon emissions, pollutes waters, hurt ecosystems and habitats. 
So you might be wondering… What does sustainable jewelry means? How can it be sustainable?
Sustainable or ethical jewelry means transparent and responsible sourcing practices, using materials that would have a minimal impact on the environment or the people. That it isn't involved with conflict, and ensures workers fair wages and safe working conditions.
Let's start with understanding how the jewelry industry works…
This is the process of making a piece of jewelry:
PRODUCTION
Modeling or Wax Carving:

 transforming a simple block of wax into a model in the exact shape and size of jewelry to be created. Or a modern approach will be printing a model on a 3D Printing Machine (resin).

Casting:

 The wax is melted away and is replaced with your metal of choice in molten form, usually gold, silver, or platinum. The metal then dries into the shape of your jewelry. This technique is called Lost Wax Casting.

Assembly:

 The jeweler files down the casting skin to reveal the metal underneath. Enameling work (varnish).

Setting the gemstones.

Finishing

, 

Engraving

, 

Polishing,

 and Quality assurance
Or sometimes manufacturers still like to use old-world techniques such as Soldering, Forging, and Riveting.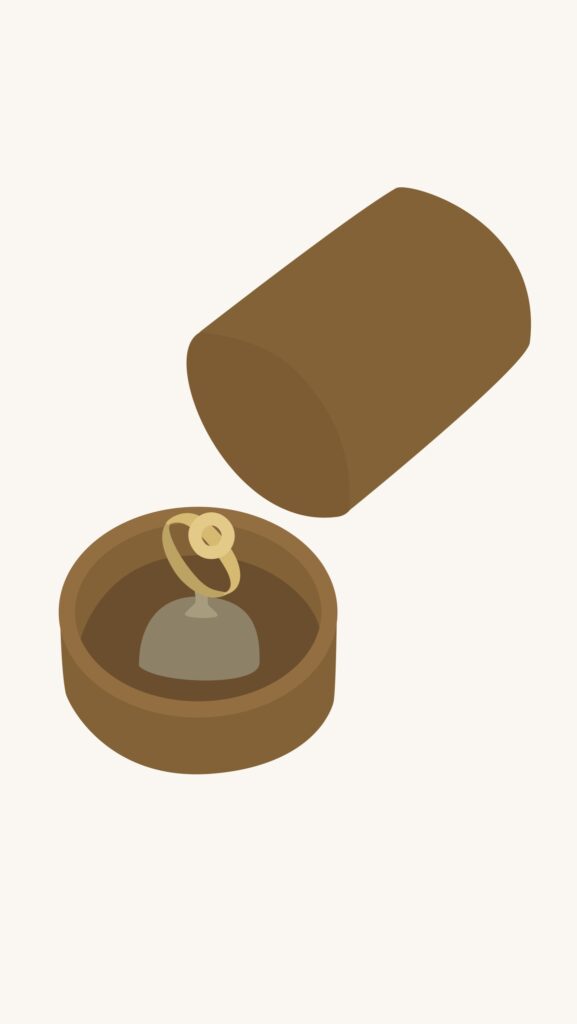 Now that you know how it works you can dive in to question yourself…
What makes jewelry sustainable?
Ethical Production
First and very important, for a jewelry brand to be considered ethical it has to have an ethical production. With this, we mean paying fair wages that allow families to eat, ensuring safe work environments, supporting small-scale artisans, or supporting miners with free education.
The problems with jewelry are many. It starts with obtaining the raw materials which are being mined unsustainably in one of the planet's poorest regions.
Another is the lack of transparency, this happens because the materials are often mined in one country, processed in another country, then turned into jewelry in yet another country. It's hard to trace back all the way and have control.
Another problem we face in this industry is child labor. Trafficking and forced labor of children. They take advantage of poor communities that need the job to survive. 
And finally, the use of toxic chemicals like Cyanide and Mercury, to obtain the raw materials. These chemicals end up harming the workers. 
This is what you should look for in a brand:
Handmade 

Slow made

Local production (reduces carbon footprint)
Support artisan handcraft jobs
Safe working conditions
Ethically sourced materials
Certified ethical production (Fairtrade)
Here are some resources to help you find ethical brands:
Fair Trade Gold Standard which establish standards to improve working conditions for gold miners.
Eco-friendly materials
In this area is hard to find materials that are 100% sustainable. The materials they use not only hurt the people but the environment as well.
Mining of precious metals (gold, silver, and platinum) has its problems, including:
Pollution of air and water- releasing toxic fumes and chemicals

Water waste

Erosion of soils in mining areas

Releases a lot of carbon emissions

They aren't biodegradable
The alternatives that you can find these days are these:
-Gold Plated Brass or Sterling Silver
I found this article that explains how long does gold plated brass lasts and if it's a good investment. It's very interesting and it concludes that it will tarnish with time and depending on how you use it. 
Both options are prone to tarnishing which means that your pieces won't last you forever but it is an improvement on simple metal. But if you take good care of them they will last you longer. It's an affordable alternative but it's still not good for the environment. 
-Recycled metals: the reuse of waste materials like gems and metals. Gold and Silver can be melted and transformed into a new piece. Gemstones can be recycled but it has to be made in a small scale.
This alternative is one of my favorites, you reduce the amount of waste in the world, and you give these metals and diamonds a chance to shine again!
-Lab-grown diamonds: They are produced using machines with heat and pressure. They can make high quality, cheaper diamonds in less time.
This is a great new alternative but it is not the ultimate solution. This process also lacks transparency and unfortunately produces a lot of emissions, since it requires a lot of energy to grow the diamonds. But some companies are doing different strategies to offset their carbon footprint. The energy used in mining is generally dirty Diesel, and the energy this machines use to create lab-diamonds can be renewable and more clean. 
If you'd like to learn more about the impact these diamonds have, I recommend reading this article or this one which explains the pros and cons of this process.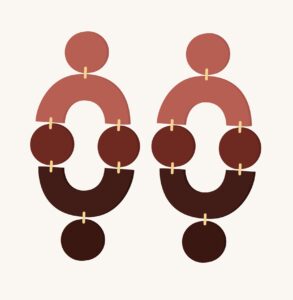 Made with quality
These past years disposable jewelry has been increasing considerably. Fast fashion brands have incorporated jewelry to their catalog of products making easily disposable products, you wear them once and that's it, they become tarnished and green. This cheap jewelry isn't designed or built to last.
After being barely used, you get rid of these ugly-looking pieces and they finish up in landfills contaminating the earth. Once in a landfill, metal and plastic "gemstones" don't biodegrade and end up releasing dangerous toxins into the air and water. 
If these brands invested in high-quality materials, their products will last for longer and the amount of waste will be reduced.
Therefore I suggest buying Quality over Quantity. Purchasing jewelry is a great investment, that you can even pass on to future generations.
Buy Second Hand
Another great way of buying sustainable jewelry is choosing second-hand. For that, just find your nearest vintage or thrift store and dive deep into the accessories section, you will be surprised by some things you could find. You might get unique pieces of jewelry with amazing stories behind them.
Also, you have the option to go online thrifting in stores like Etsy or Poshmark. So many possibilities!
Brands you might want to follow
MEJURI:  Handcrafted fine jewelry, traceable supply chain, fair labor practices. Accessible prices. 40% of their 14k pieces are made with certified recycled gold and 60% with responsibly mined gold.

ACCOMPANY: Artisan made jewelry, unique and extraordinary pieces made responsibly. They use gold plated materials.

AURATE: Luxury brand, that produces on a made-to-order basis, and they use sustainably sourced gold which is 100% recycled. Modern designs made to last.
As you could read, making sustainable jewelry is tricky and even harder than fashion but it could be done. To sum it up look for brands that have pieces with high quality and made to last, that have a slow production, and use recycled materials.
The best thing you can do before buying any kind of jewelry is making your research. Search their website, take a look at their social media, search on google what they're doing, how are they doing things.
Some questions you might want to look for:
Where do they obtain their raw materials?
What materials do they use?
What's the environmental impact of these?
Who made their pieces?
Where is it produced or manufactured?
What social impact does the brand have?
Do their pieces last a long time?
What's their packaging? 
Simple… just look for transparency. A sustainable brand should have nothing to hide so they will show you photos of the process or the people who made their products.
That's it! I hope this guide helps you find the best sustainable piece of jewelry you want.
6