Preppy
Classic & chic with a touch of color. A preppy style looks crisp, clean, and classy. This one is similar to the classic style but feminine, with more details and  with some scholar vibe. The outfits tend to be very structured.
If you like this style you're not scared to add patterns or a pop of color.
The principal colors are navy, white, gray, and brown but with a proposal in colors like pink, yellow, or even red.
You love clothes with a bit of vintage or retro inspiration. Maybe you stole some of your grandma's shirts or blazers.

*This color palette is just a proposal, you can add other colors or prints.
Some basics you should look for
​Basics are a must-have in your wardrobe. They're like the roots of your wardrobe, you can't build one without them.  ​
Button-up shirt

Collar blouses

Solid fitted crew neck sweaters

Blouse with ruffled sleeves

Straight mini skirts

Mary Jane heels (classic pumps but with a strap)

Plaid blazer

A marinière

Classic cardigans

Tailored shorts

Tailored pants

Trench coat ​

Small purse

Loafers​

Silk scarf
*Always consider investing in great quality.
Styling tips
How to make it your own style?
The most preppy outfit you can think of is a collar blouse underneath a sweater, very classic but feminine. 
Blouses with skirts are always a good idea.
Pair a polka dot blouse with a small knit cardigan and a pair of jeans.
A very casual outfit could be a mix of a sweater, a plaid A line skirt, tights, and flats or loafers.
For accessories you can add a lot of them into your outfits, just keep them simple and delicate. 
Add some ballet flats to any outfit and you'll look very preppy and cute.
You can use a pearl necklace to complement any outfit.

Brands that we know you'll love
1.Blair Waldorf from Gossip Girl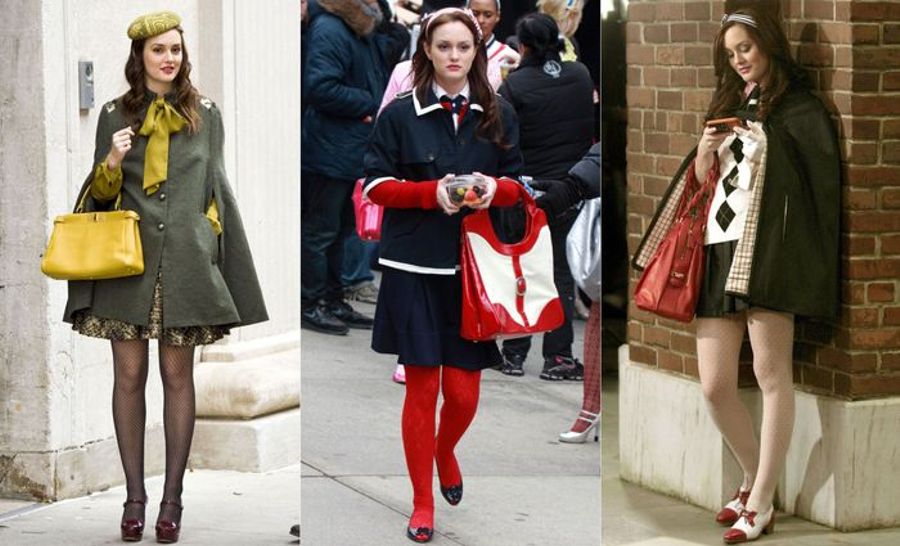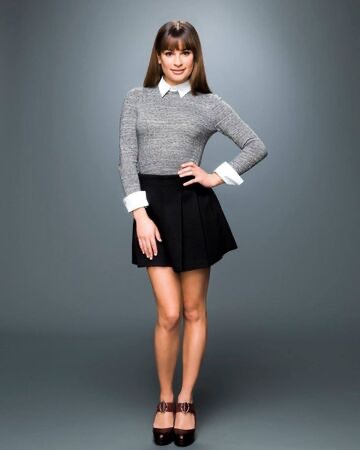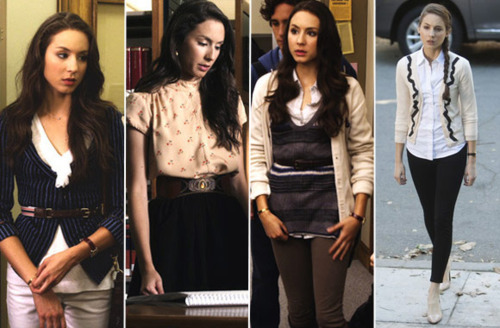 Don't feel like this is your style? 
Explore the others!
↓