We all know that there's nothing better than clothing made of natural fibers and one of the best sustainable natural fibers is linen. Linen fabrics look beautiful, luxurious, and dainty, but even though they look delicate, linen garments can last decades.
This fiber doesn't require lots of water, compared to cotton, and will last you even more. 
Because of that, linen is our favorite fiber to wear. 
The guys from LeMuse were very kind to send us some of their dresses to try on ourselves and let you know what we think about them. We had the honor to interview Lina, the CEO, and creator of the brand. She answered all of our questions when it comes to sustainability, ethicality, and inspiration. 
To start, what is LeMuse?
LeMuse is a sustainable brand from Lithuania that has been making stunning clothes for 12 years. They only work with high-quality natural materials like linen and wool, creating timeless designs that go beyond fashion trends and are meant to last forever.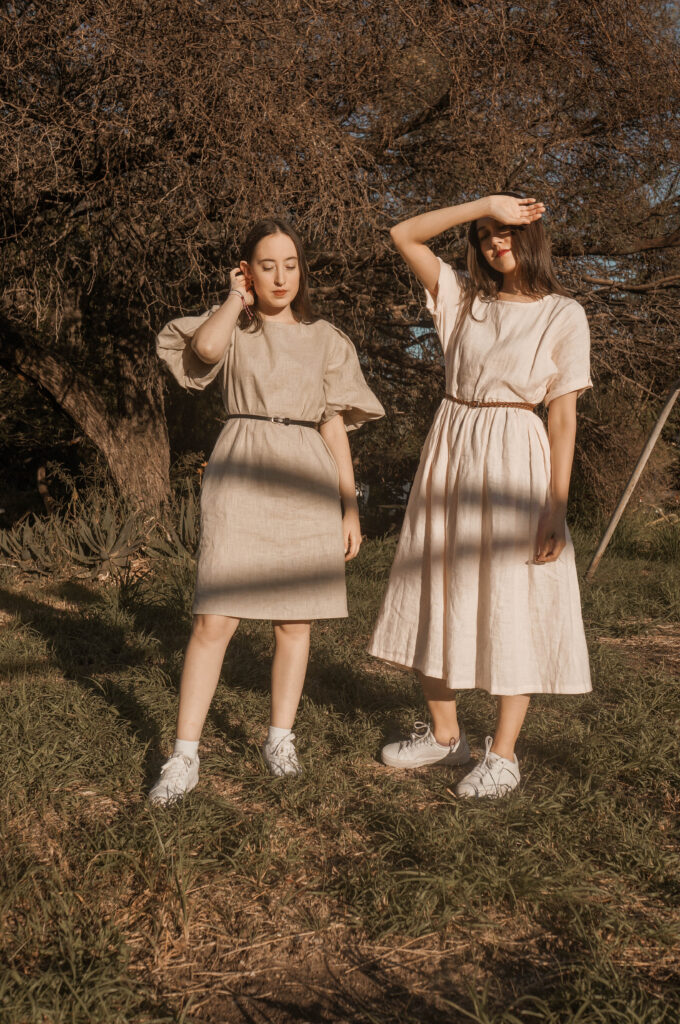 what makes LeMuse unique?
♡ TIMELESS DESIGNS. ♡
♡
NON-TRADITIONAL SILHOUETTES.
♡
♡ THEIR "MADE-TO-ORDER" MODEL TO AVOID WASTE. ♡
♡ THEY ONLY WORK WITH NATURAL FIBERS. ♡
♡ THEIR CLOTHES ARE ABOUT STYLE, NOT FASHION. ♡
♡ PLUS SIZES ARE AVAILABLE. ♡
♡ THEIR GARMENTS ARE INTENDED TO LAST FOREVER. ♡
Design & Quality
LeMuse has a minimal style when it comes to designing. They create simple, comfortable, and versatile garments. They have timeless, long-lasting pieces that won't go out of style and will fit perfectly in your wardrobe.
The clothing we are creating is about style, not fashion. – Lina
You can find in some of their collections, pieces that have a youthful essence, and in others, you can find pieces that have a classic style.
The best feature these dresses have is that they have pockets! And we're here for it, we love it. I mean, what's better than a dress with pockets?! Right?!
Their fabric and finishes have outstanding quality, and we mean it. It is sewn by expert seamstresses and it shows. 
To make sure that the fabric they use in their designs is high quality they do deep research about their providers, testing the fabrics by making samples of the clothing and wearing it for a certain time.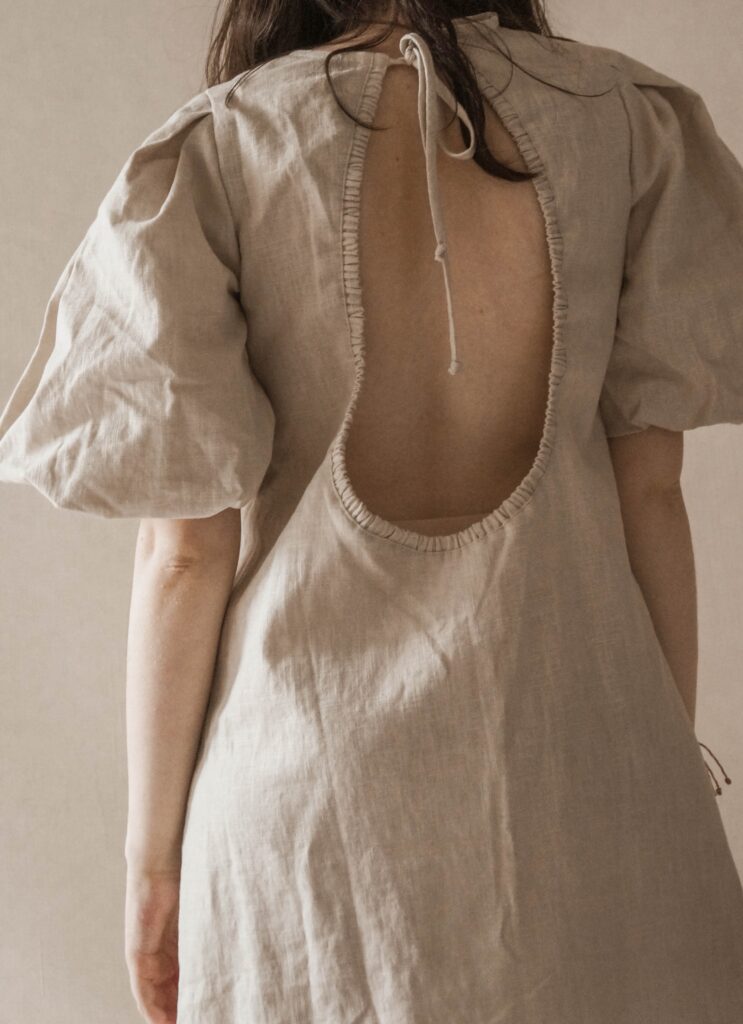 In our opinion, the linen feels soft and thick; two characteristics high-quality linen fabrics have. This is probably our favorite thing about our LeMuse items, the quality. We're sure these dresses will perhaps be worn by our kids (a very difficult perk to find in today's fashion).
Materials
They use different fabrics that are produced in different countries, like linen, cotton, and wool. Their favorite and most used linen fabric is made in Lithuania, and their region is well known for producing it. The other fabrics are from European countries. 
As we said before, their linen fabric has a soft touch and it is not itchy at all. The fabric is breathable, comfortable, and feels great to wear all year long.
It has a care label on the side so you know exactly how to take care of the garment according to the fiber. Remember following the care label instructions guarantee us a longer life for our garments.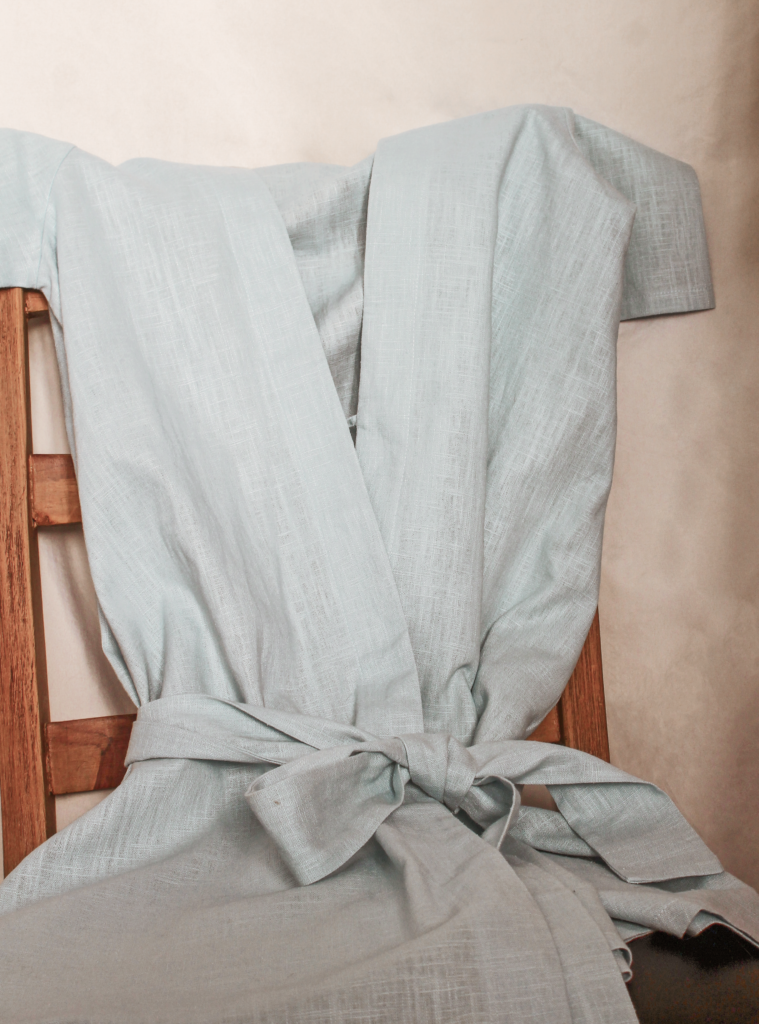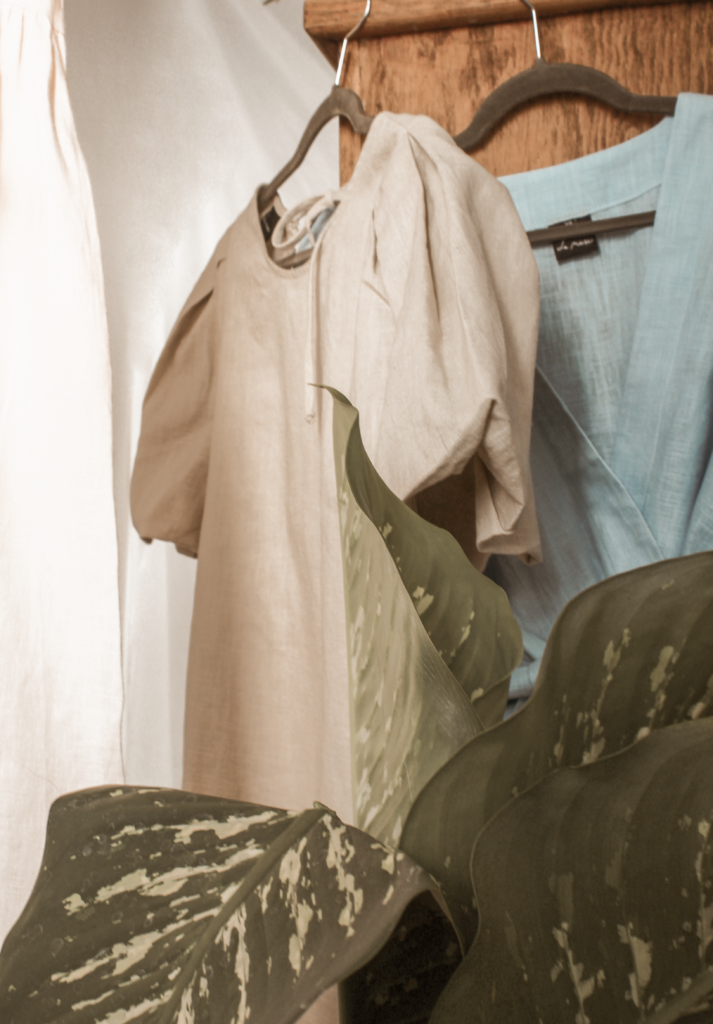 Impact on the planet
Their linen fabric is locally produced in Lithuania, and for that reason it allows them to make sure that the quality of the material is perfect.
They don't launch a new collection every season. LeMuse mostly works with a made-to-order approach. At the moment you order it, someone will start sewing your garment. Isn't that lovely? Your LeMuse garments will be handmade with love, specifically for you! (This is something Lina actually told us, everything is made with love♡)
The best part of a made-to-order approach is that this way the brand makes sure there is less waste and effective use of resources. This is way better than making and selling, which leads to the possibility of not selling everything and we know sustainability isn't only about the environment or people, it's about the economy too.
Ethical Production & Transparency
Lina told us their garments are designed in Vilnius, Lithuania; and everything is locally made in a slow production by ateliers of 2 or 3 people. 
The only thing we believe LeMuse could improve is the transparency in their website. While we believe their concept, materials, and approach is sustainable, this could be an area of improvement.
The dresses we ordered were the light blue linen dress MARINE, the rose SHELL linen dress, and the beige CHARM linen dress.
The 3 dresses were gorgeous and you can tell they took their time to make them, which we really appreciate. All of them were ordered in size XS because as two petite Latinas, we knew these European clothes would be a bit longer than clothes we find in America.
The MARINE dress was stiffer than we expected, but it doesn't make it any less cute. It is definitely a classic and what we liked the most was how versatile it is. You can wear the belt in the front, in the back, or open the dress and wear it as outerwear.
The rose SHELL dress is a very oversized dress. However, you can stylish it with a belt to make it look more fitted. It is probably the most comfortable dress I own, so if you want to feel like wearing pajamas all day, this is it for you.
The CHARM dress is one of those pieces that look effortlessly stylish. Just put it on and you're ready to go, literally. The puffy sleeves are dramatic and the open back is the perfect balance between the high neckline in the front. Simply gorgeous!
THE Price
HOW MUCH IS IT?
The prices go between 10 € (face mask) to 149 € (wool dress).
The SHELL dress was 110 €, the MARINE dress was 109 €, and the CHARM dress was 118 €.
Is it worth it?
You get what you pay for, so we believe it is definitely a fair price. Linen is usually an expensive fabric, therefore the price can be on the higher side, but after trying out their beautiful linen, we know it is worth it. 
LeMuse is an investment because we know that piece that will last a long, long time!
78