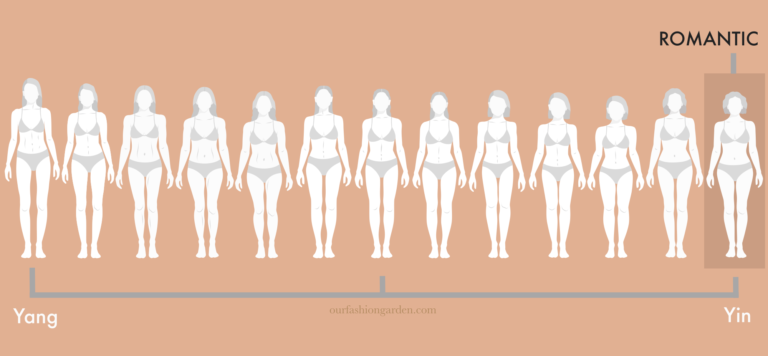 Romantics sit in the end of the YIN sprectrum with no Yang influence. This means they are soft with round edges. This could be considered the most feminine body type, however a man with a Romantic body type doesn't mean he looks like a woman. Talking about "feminine" and "masculine" body types is just a way to say it, but it is more about the roundness and the sharpness a body has. A men's body looks rounded and soft on the shoulders area.
When gaining weight, a Romantic maintains their hourglass figure, gaining weight in their bust and hips. Their arms and legs also look fleshier, and their faces look rounder. The same happens to a Romantic man, he gains weight on his arms, chest and face.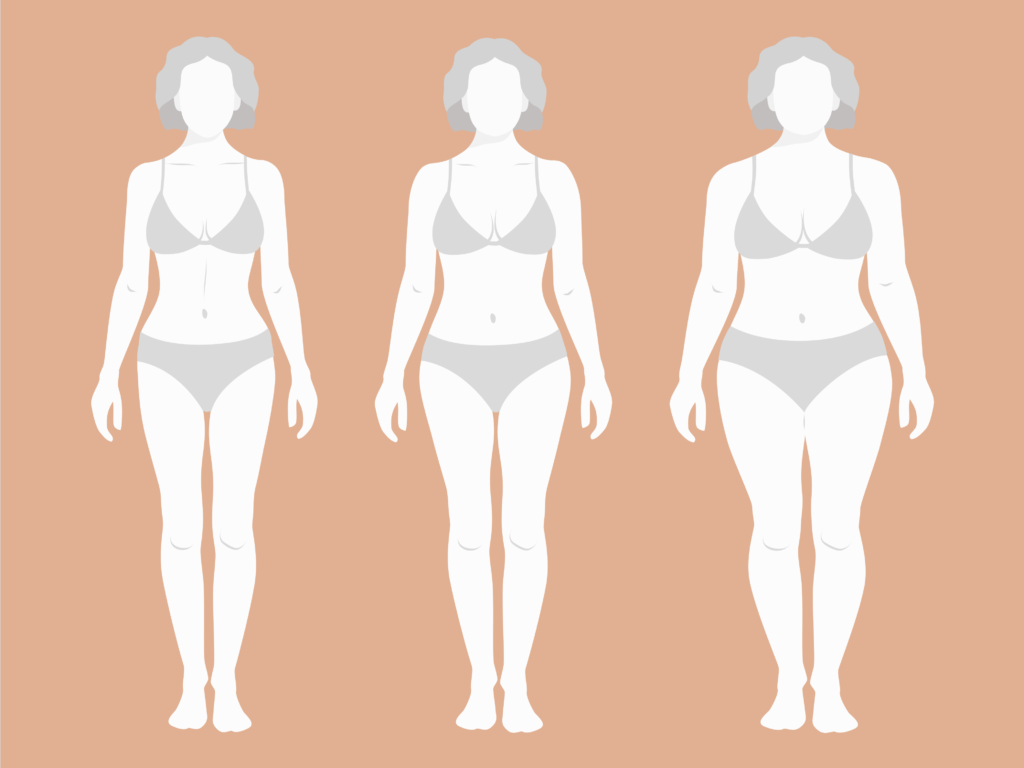 Characteristics of a Romantic:
Very delicate and look shorter (petite)

Sloped shoulders, with round edges

Short arms and legs with delicate hands and feet that are small

Usually a full bust line with an hourglass figure

Very curvy and rounded hips (hourglass figure)

They look voluptuous and fleshy 

Small delicate facial features 

Large rounded eyes with fleshy lips and cheekbones
You're not a Romantic if you:
Have sharp or wide shoulders.
Have very lean limbs, not fleshy at all.
Have very long bone structure.
Have narrow and straight hips.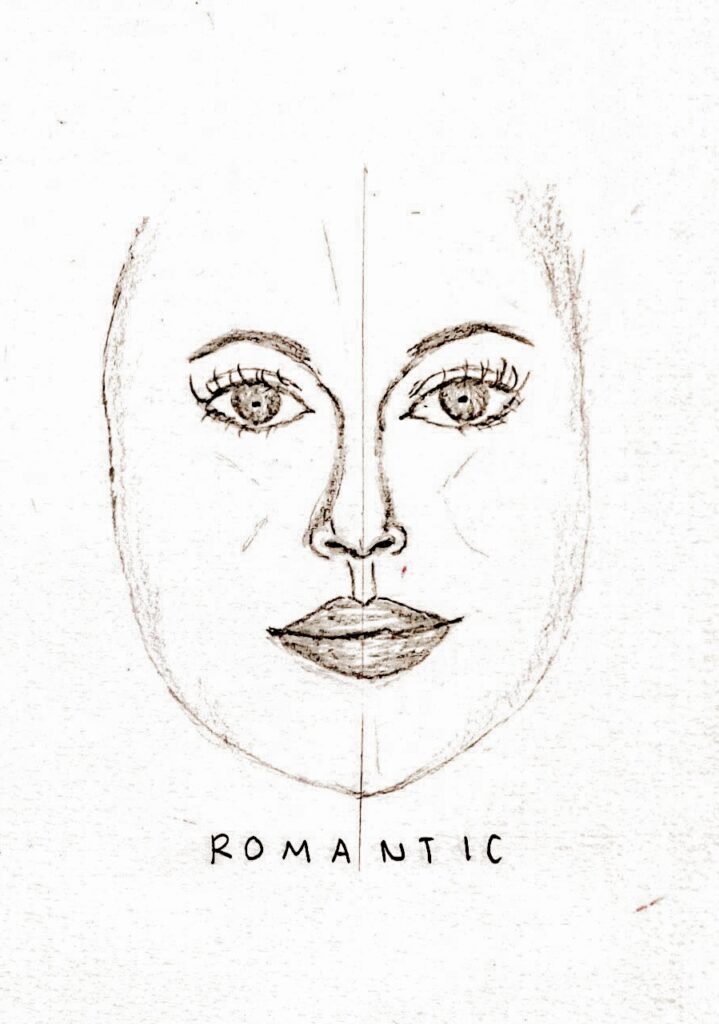 Example of an average Romantic face.
Romantic Celebrity examples:
-Beyoncé, Marilyn Monroe, Elizabeth Taylor, Madonna, Drew Barrymore, Helena Bonham, Emilia Clarke, Christina Ricci.-
romantic men celebrity examples:
Elvis Presley, Leonardo DiCaprio, Zac Efron
Disclaimer: These are only David Kibbe recommendations, this doesn't mean this is the way you should dress to look good.
The romantic dressing lines should be soft and round. Flowing but fitted items work best. Waist definition is very important. Look for lightweight or sheer fabrics. Round necklines look great. For prints, small and delicate work best.
Fabrics and materials:
-Soft delicate.
-Lightweight fabric that drape easily.
-Sheer finishes.
shapes and overall outfits:
Soft and flowing, feminine and fitted style.
-Waist definition.
-Rounded or curved lines. 
-Ornate details like ruffles.
Tops for the Romantic:
-Fitted with waist definition.
-Rounded or draped necklines.
-Ornate swirls.
-Heart-shape neckline.
-Corset style tops. 
-Strapless.

Bottoms for the
Romantic:
-High-waisted pants.
-Skinny jeans.
-Fitted at the hips but straight at the bottom.
-Mom jeans.
-Slightly pleated pants.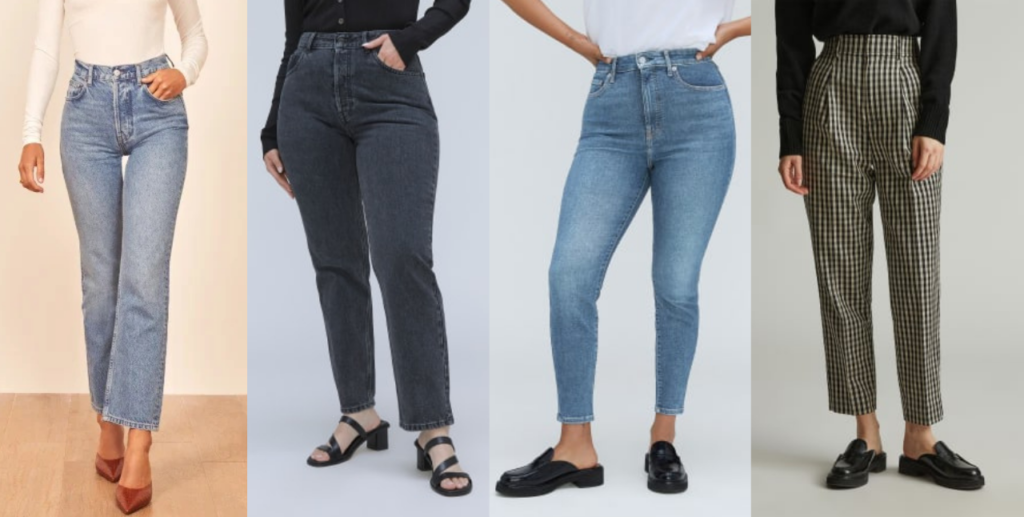 Skirts for the
Romantic:
-Midi length or slightly above the knee.
-Fitted at the waist and hips.
-Gently draped.
-Tulip, wrap, or flounce skirt.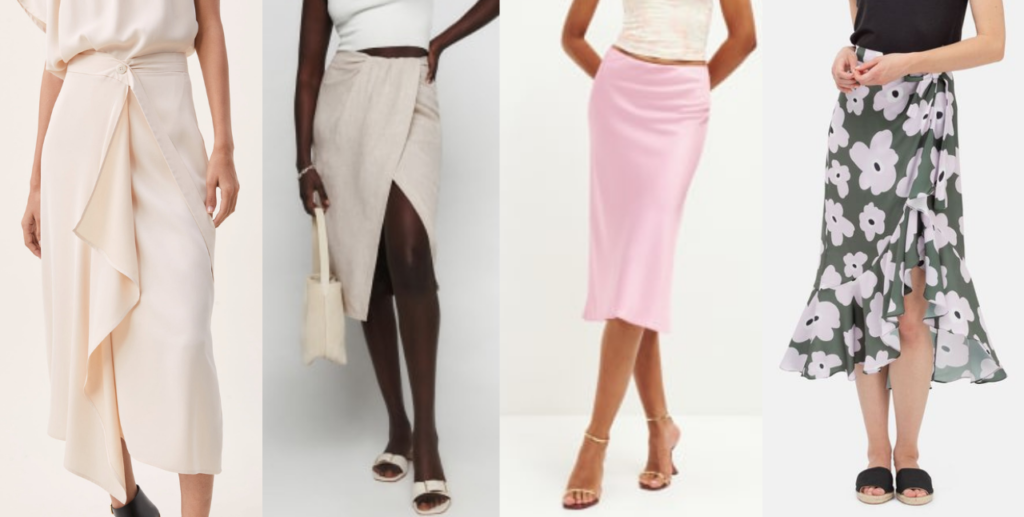 Ninety percent / Reformation / Contrado
Dresses for the
Romantic:
-Midi length or slightly above the knee.
-Feminine styles.
-Flowing dresses with waist emphasis
-Ornate details.
-Off the shoulder.
-Gathers or draped details.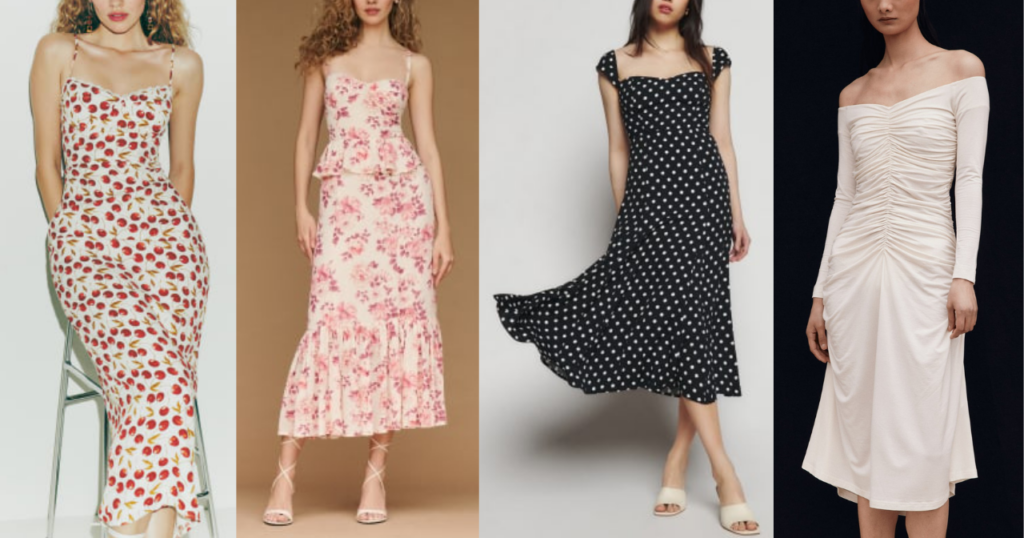 Reformation / ninety percent
Sweaters for the
Romantic:
-Soft fluffly sweaters.
-Lightweight delicate knits.
-Short length.

Outerwear for the
Romantic:
-Waist definition as well.
-Rounded lapels.
-Blazers with waist emphasis, like a belt.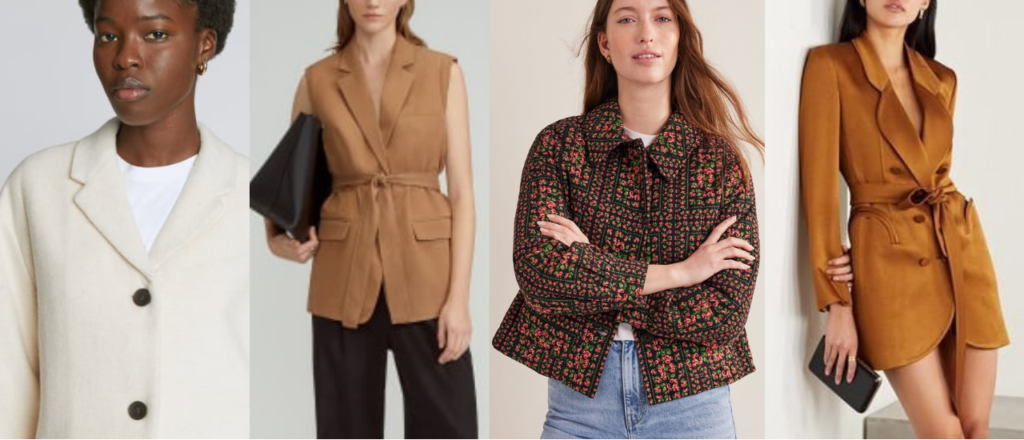 Everlane / BODEN / NEt-A-Porter
hair, makeup & accessories
*While we recommend to complement your outfits with your hair, makeup, prints & accessories based on your essences, you can apply your Kibbe suggestions. This is really up to you, but when you incorporate your essence blend you end up with a most authentic style that feels more like you and is unique.
Hair for the
Romantic:
-Soft waves and curls.
-Sophisticated and timeless.
-Medium length. (Although, not necessary)
However, these type of hairstyles won't look good on every Romantic person. Every face is different.

MeroFuture / Garnier / HollywoodLife / Tabatha Fireman-Getty Images
makeup for the
Romantic:
-Soft, blurry eyeshadow.
-Smokey eyes.
-Accentuate your lips with shiny lipstick or lip gloss.
Of course, just like the hair, it depends on your essences and seasonal color. Some might look amazing on these, but others will feel like wearing a costume.

Drew Barrymore / Jeff Vespa-Getty Images / Allure / Getty Images
shoes for the
Romantic:
-Pointy shoes.
-Angular and tailored as everything else.
-Straight heels.

Accessories for the
Romantic:
-Ornamented.
-Rounded edges and shapes.
-Pearls and shiny details are great.

Reformation / EvERLANE / Boden
Patterns & prints for the
Romantic:
-Small and delicate flower patterns.
-Rounded prints like polka dots.
-Watercolor effect.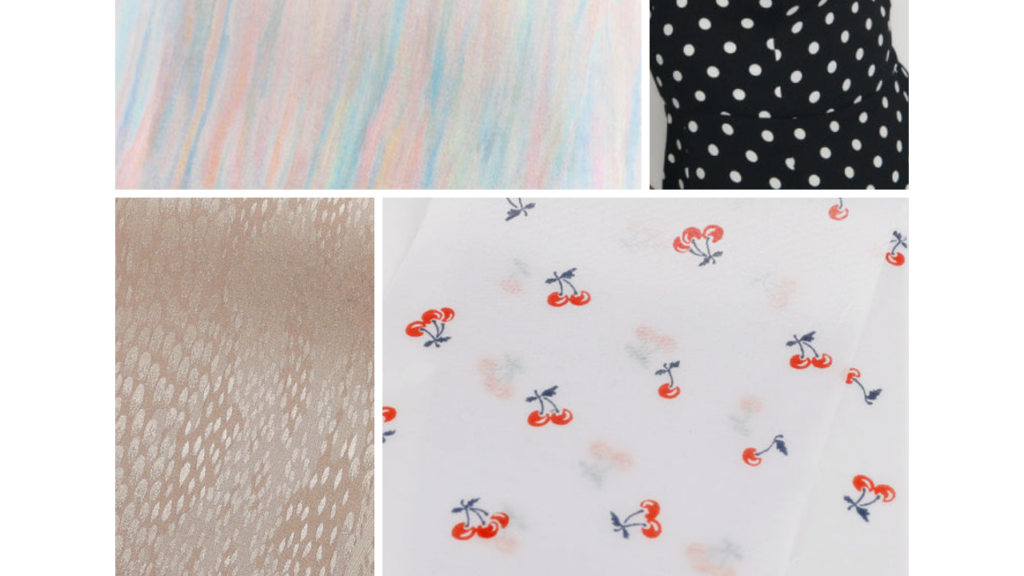 What if I am a Romantic but I don't feel like I look good on these lines and clothes?
Chances are you have the body type, but you don't have Romantic essence. This means, you should mantain the structure of your outfits based on your Kibbe, but follow the rest based on your essences.
Casual outfits for Romantic:
formal outfits for Romantic:
gown outfits for the Soft Naturals:
Not sure what your Kibbe Body Type is?
We can help you with that!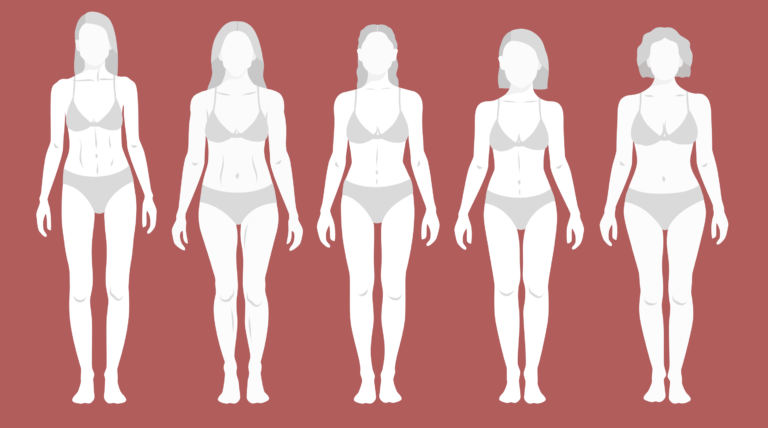 In the end, you can do whatever you want with your style. We always recommend using David Kibbe's tips as a base and create a style around your essences and seasonal colors. 
If you have any questions feel free to comment and let us know!
37