Are you concerned about climate change and its impact on our planet and the people we care about? Do you aspire to adopt more sustainable habits that not only contribute to reducing greenhouse gases and harmful chemicals in our environment but also save you money? Maybe you've already taken steps toward a greener lifestyle, but you're eager to learn more ways to minimize your carbon footprint – especially when traveling. Here are some valuable tips to help you embrace a more eco-friendly way of living.
1. Refresh Your Home
If you feel anxious, try turning your home into a sanctuary to help you relax at the end of a long day. Make your space a clutter-free zone by recycling, donating, or throwing away the things you don't use, need or want any longer. This process will help you regain a sense of calmness as you'll be able to become more organized and efficient around your home. 
And when it's time to clean your house, use plant and mineral-based products that will leave your interior smelling fresh. Choose cleaning solutions that are free of harsh chemicals, as those can sometimes trigger allergies, asthma, and other issues like skin irritation for people and even pets.
2. Raise an Eco-Friendly Family
If you have a baby, you can help the environment and save a substantial amount of money by purchasing reusable diapers that will keep your little one dry and won't end up in landfills. Pair those cloth diapers with reusable, chemical-free bamboo wipes for zero waste: you'll feel better about your ecological footprint, and you'll also be confident you're giving the best there is to your little one by using chemical-free products. 
And if you have older kids, pack their school lunches in zero-waste containers and pour their drinks into eco-friendly, reusable water bottles. Purchase straws and utensils made of bamboo or stainless steel; they'll be cheaper in the long run, and you'll help combat climate change.    
Do your best to walk places as a family instead of driving because 82% of CO2 emissions come from burning fossil fuels. Plus, walking gives you time to talk together and encourages healthy habits!
3. Launch an Eco-Friendly Business
If you've developed and thoroughly tested your own eco-friendly product, why not monetize your know-how and expertise and start a business? Starting an e-commerce business is a great way to make money on the side if you're not ready to quit your day job yet. Come up with a solid business plan and check the requirements in your state to make sure you can operate legally. 
If you feel overwhelmed and unsure of what to do, a formation service can help you get up and running. A useful guide can also provide expert advice on how to grow your business. 
Don't forget to come up with a memorable name and logo for your business venture. You can even design one online for free, but be sure to choose colors that convey sustainability and eco-friendliness.
As part of your business plan, set up a business profile on Facebook. This is a great way to market your business as well as share useful information and resources with your audience. In fact, you can even upload a PDF to Facebook. This is a great way to provide value to your audience without cost. Moreover, since they can download and share it, it's also a great way to drive engagement.
4. Invest in Sustainable Pieces
You can help greatly reduce carbon emissions and waste by shopping second-hand. If you need a piece of furniture for your home, visit thrift stores and consignment stores in your area and find exactly what you're looking for at a fraction of the cost. This is good for your wallet and the planet and helps a local business in your area stay open. You can also find great deals on clothes at consignment stores. 
If you're handy with a sewing machine and want to try your hand at making clothes for yourself and your family, check out Our Fashion Garden for unique patterns and tutorials on great looking new fashion!
Take Steps to Reduce Your Carbon Footprint
If climate change is making you anxious, take steps toward a more sustainable lifestyle for you and your family. Invest in eco-friendly products, buy second-hand, and try to avoid purchasing single-use products. You can even start your own business and share your green knowledge and passion with the world. These strategies are great ways to personally take on the challenge of climate change.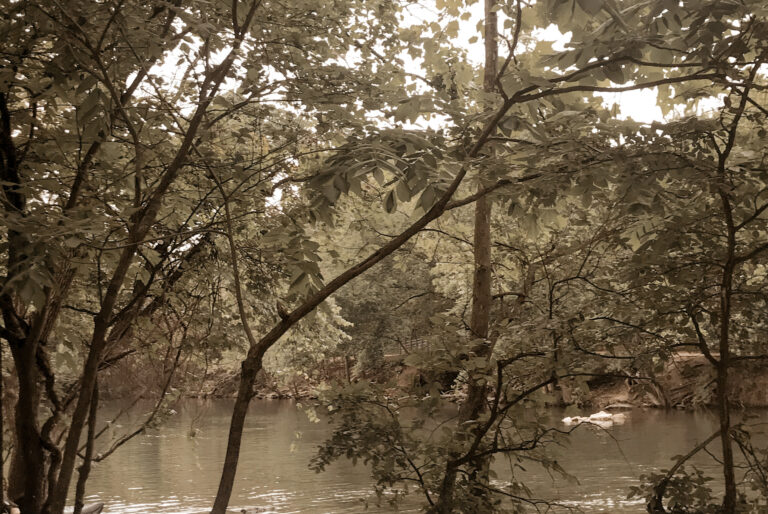 13