*Not sponsored.
After seeing the brand pop up here and there on social media, I went to investigate it. I noticed a lot of people said great comments about Cariuma Sustainable Sneakers.
Therefore, I decided to order their SALVA sneakers in white. I liked how stylish they were, the design caught my attention, so I selected them in white since I didn't own any pair of casual white sneakers. After two weeks of waiting (which is not that long in my opinion), they arrived at my door. Naturally, I went and tried them immediately. I'm one of those people who can't wait to try on clothes. Trying them for the first time was a unique experience; they are soft and hug your feet delicately. They feel comfortable and look cute.
Before making the purchase, I researched and found a lot of information on their website, which led me to take the decision and try these. Let me tell you what I discovered, plus my complete experience and opinion about my first pair of Cariuma's sustainable sneakers.
Whenever we make a brand review, we normally divide our opinions and research into 5 categories. This, to make it clearer if this brand is what you're looking for:  
Values

Design

Materials

Packaging/Shipping

Are they worth it?
One of their principal values is protecting the planet, they do this by helping restore the biodiversity and carbon-capturing potential of rainforests.
Cariuma has the strategy to plant 2 trees when you get a pair of sneakers. They plant these trees in a Brazilian Rainforest they started.
Their other principal value is to make things better when it comes to people. By implementing strategies that earn them being a B Corp. Its mission is to make things right ethically, by serving the needs of its customers, teammates & partners.
They are very transparent all the way through. You can find on their website a full explanation, of how they ensure their factories' workers are safe and paid fairly.
Their workers have a comfortable living wage, with a manageable work week to ensure a healthy work/life balance. They base this on the International Labor Organization (ILO) minimum wage policy guide. The average wage paid by our supply partners is 79% above the legal minimum wage, and the lowest is 47% above the minimum wage.
It was a pleasant surprise to find out about their TRACEABILITY section since only a few brands are talking about it. Today is really essential they do it. Traceability goes beyond transparency; it means that the brand knows about their vendors or suppliers of every component of their products. Where do they come from, and what materials do they use? 
On their website, I found the percentage of traceability they have on every tier. Even though it is not as detailed as it could be, it is very appreciated.Go take a look.
When a brand makes a great effort to share these aspects of their company, and goes beyond what everyone is doing, it's a good sign.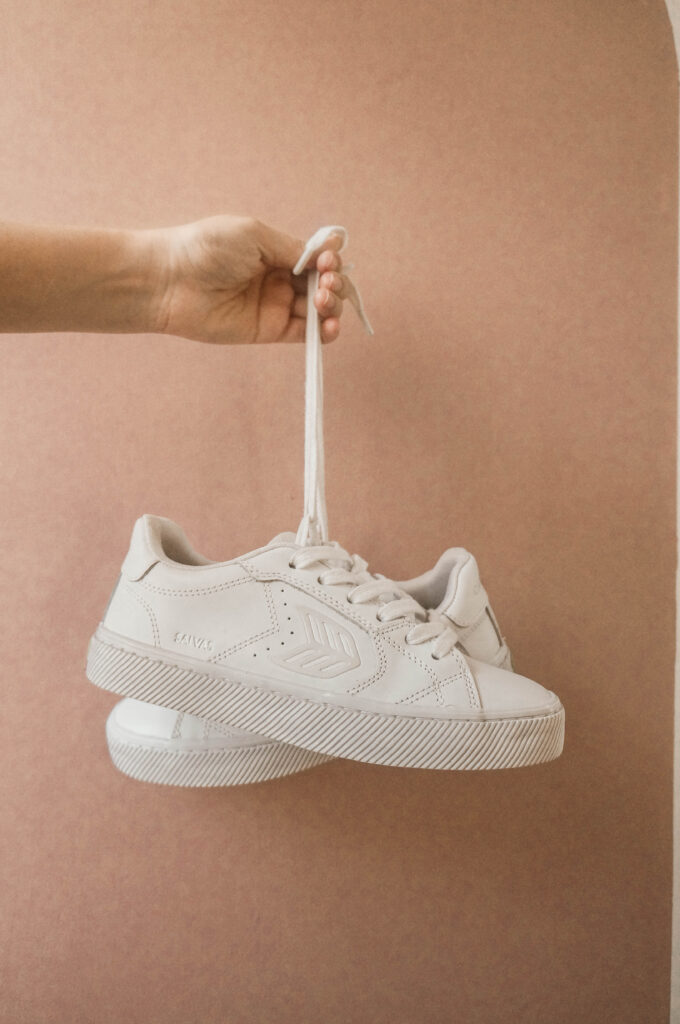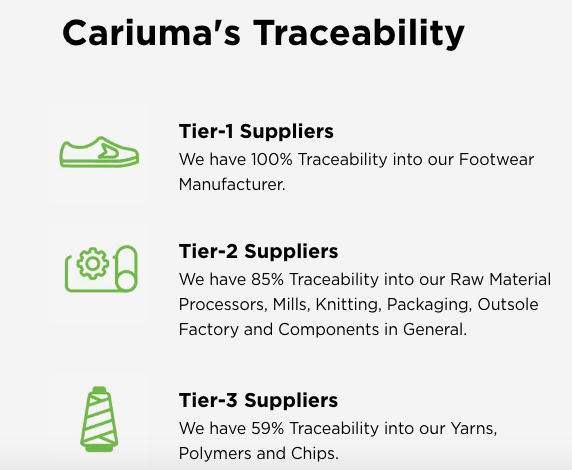 They go with E-V-E-R-Y-T-H-I-N-G, really. I think it is one of the best purchases I have ever made. These are very versatile, give me tons of outfit opportunities, and look casual, not sporty.
You can see that comfort is one of their main goals since it is designed for that. It is not a running shoe, so don't expect 100% comfort, but for a casual sneaker, it does feel comfortable.
Cariuma founders started their brand with this in mind:
Make sustainable "cool-classic" sneakers comfortable.
They don't believe in passing trends that's why their designs are timeless and made to endure. For example, they make their sneakers with a fully stitched outsole to prevent them from detaching.
Vintage-inspired, classic sneakers are wearable in any season.
Making their products durable increases their lifespan. You purchase quality over quantity; therefore, you consume fewer products. This helps to the we have been dealing for years: overconsumption.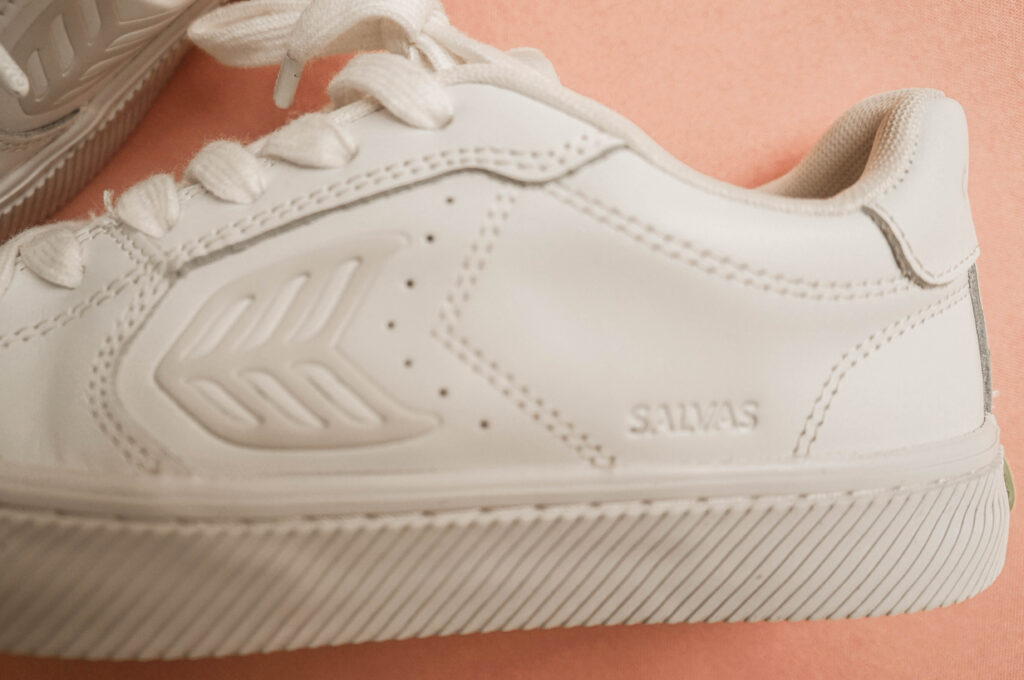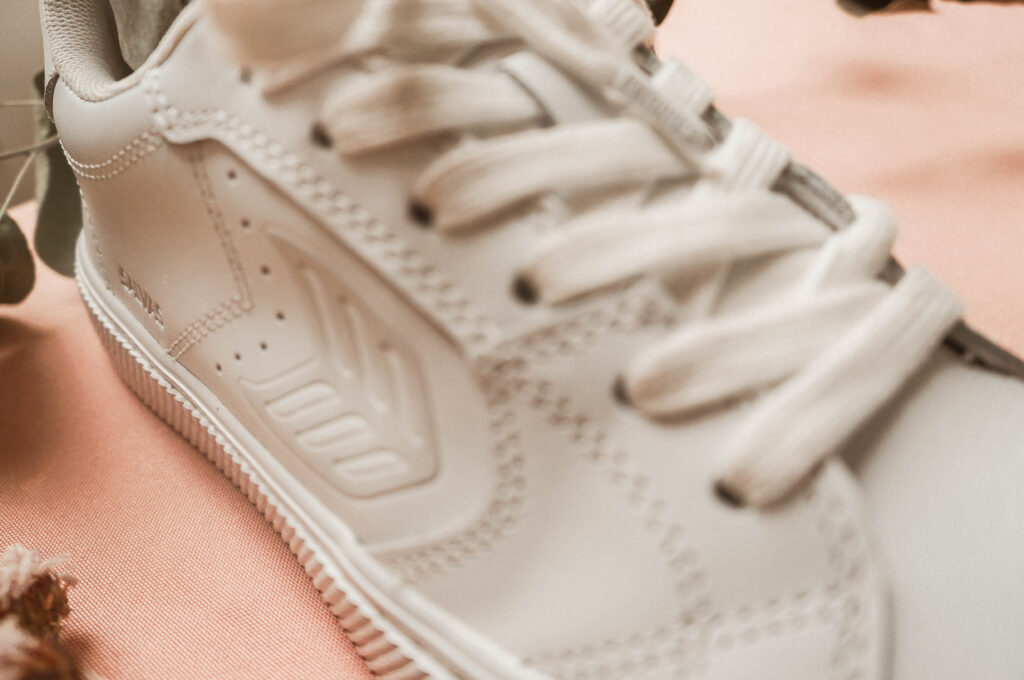 All these aspects make a sustainable design, if every designer created their products like that, a bigger percentage of garment pollution would be avoided.
They try to save as much energy and time as they can by attempting to reduce the number of steps it takes to manufacture.
An amazing fact I discovered while looking on their website is that every piece of rubber that they don't use in their outsoles is recycled and used in the next pair. That's amazing!!
I could keep talking about their design for a long time, but there are many other factors to consider. Let's continue…
Lightweight and durable materials are one of the reasons these sneakers sold me. I always look for products that will last me for a long time and still feel comfortable. Cariuma nails it!
They look for conscious premium raw materials that have a smaller footprint, like: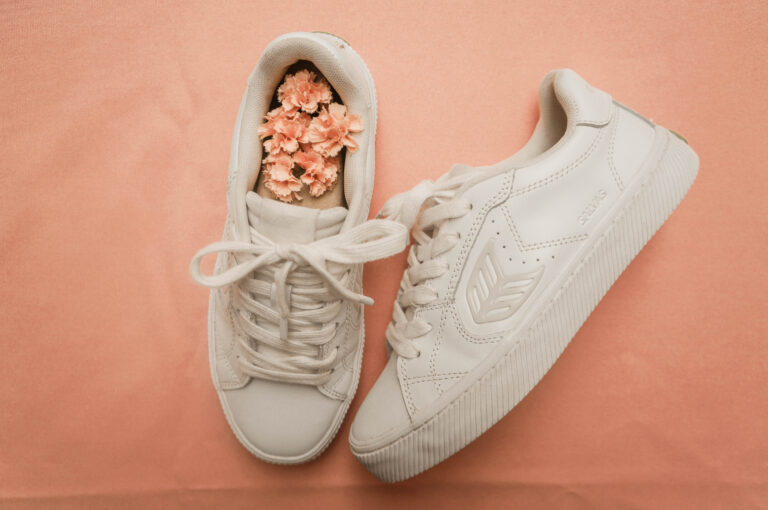 They do not mention where (country or city) they obtain their resources. The brand's creators are from Brazil, but I can't ensure that the brand manufactures its products there.
The SALVAS sneakers I ordered are made from leather, which makes them more durable in the long run. I know they are not vegan, but in this case, I preferred to go for durability.
The sneakers come in a recycled cardboard box. In there, you can find a card with all the details of the product and an envelope with your name on it. It makes unboxing the package a full experience, and it feels personalized. But maybe this isn't good since, at some point, these items can become just trash if not discarded correctly.
A single-box packaging is what they use to ship the shoes you purchased. These are made with 100% recycled and recyclable paper. In my experience, the box where my shoes came from kept them intact. They color all their packaging with soy-based ink, which doesn't compromise the recyclability of the packaging materials. The shoe filler is biodegradable.
They are also part of the DHL Go Green program to help reduce the shipping footprint. Their shipment emissions are neutralized through nine diverse reforestation programs around the world.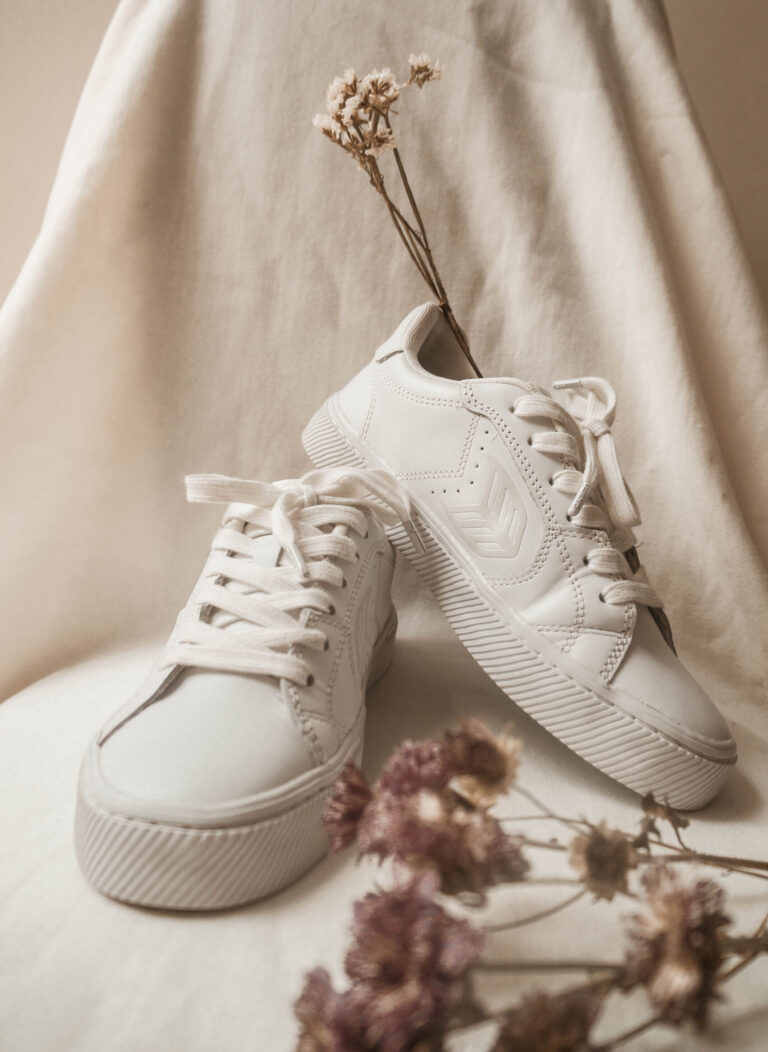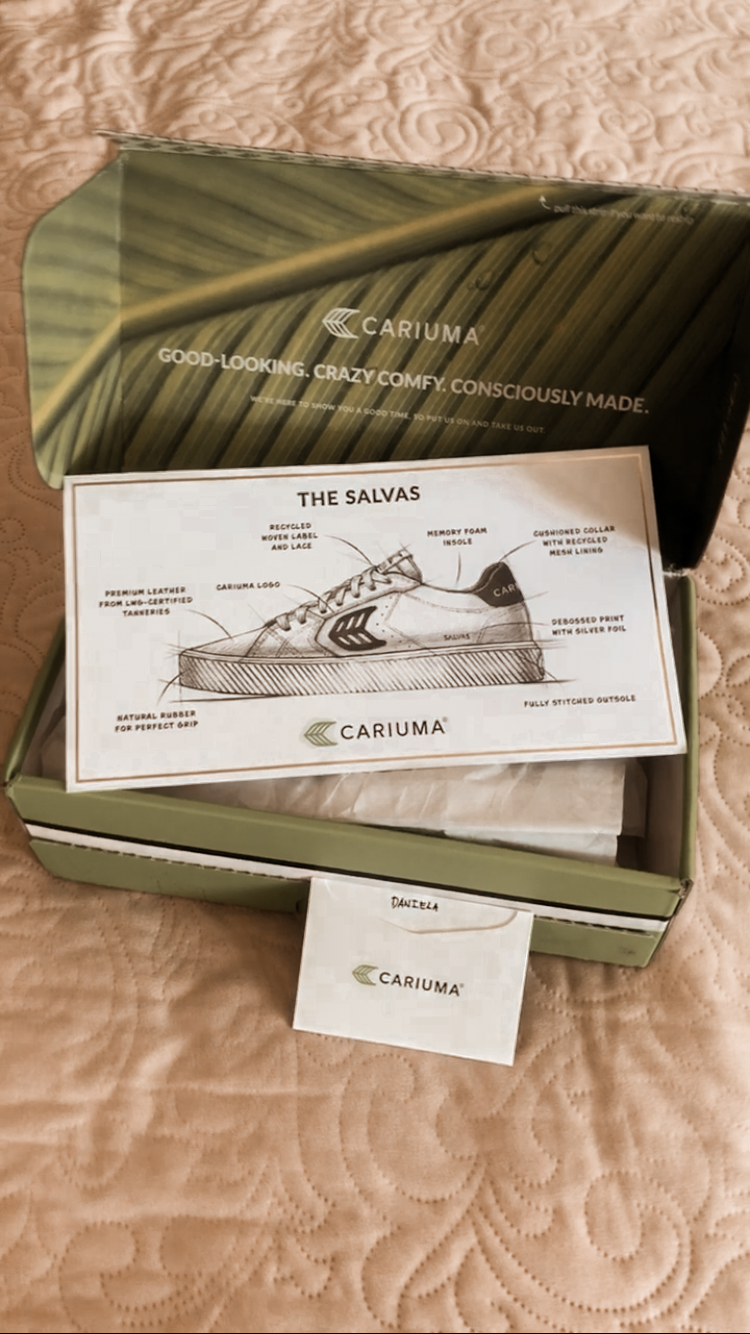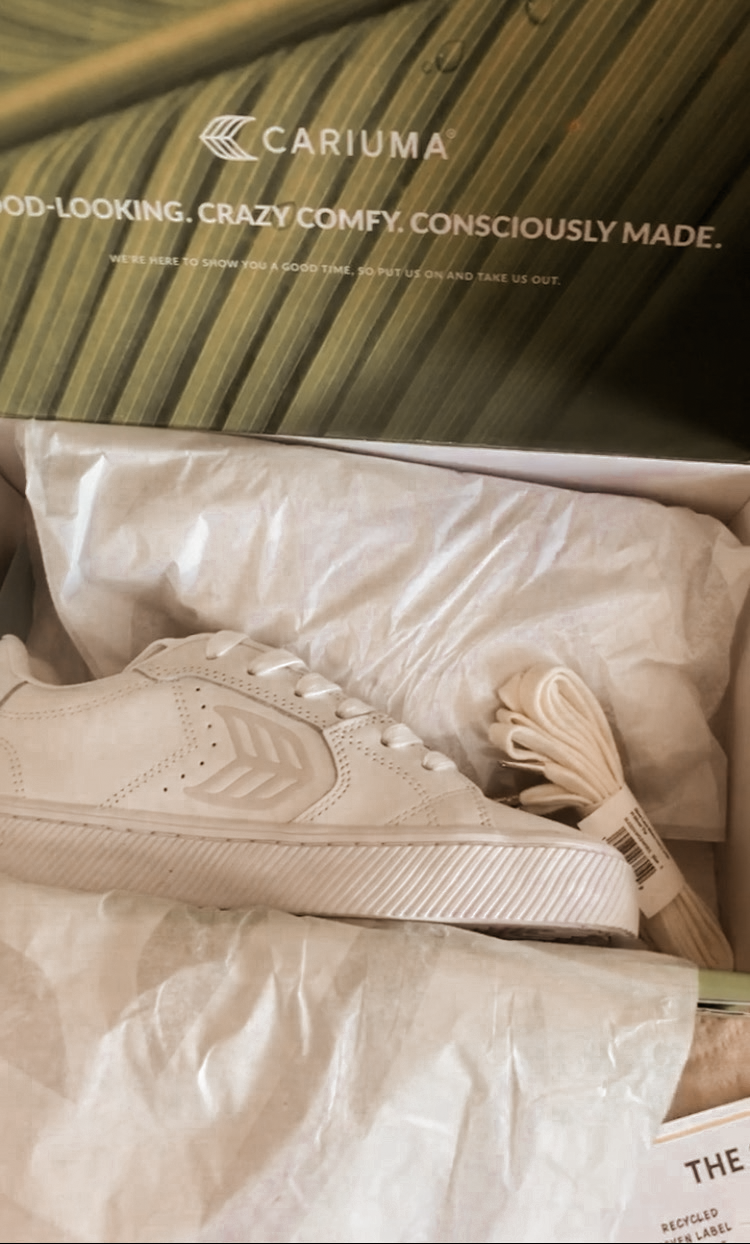 In my honest opinion, they are worth it. If you are looking for a pair of sustainable sneakers that are just as comfortable as they have a great design. These are for you. You will be getting durable, timeless, comfortable as heck, cute, and conscious sneakers for a very accessible price.
I use this all the time now, to go to work, go to the movies, hang out with my friends, and for family gatherings. Oh, and they are awesome for trips! Easy to pair with anything (at least if you get white sneakers like me) and comfortable to walk for hours.
Cariuma is transparent and with a big commitment to having the less impact possible. I appreciate this and trust them.
There are no big red flags that will keep me from buying another pair from them.
One last thing, I decided to order a half-size up from my normal size. I chose this so I was able to wear thicker socks in colder weather and because I don't like tight shoes. It was a great decision since they are a bit tight (width), but in length, I can say it's true to size.
We make this kind of brand review to help you make more conscious and thoughtful decisions when it comes to buying fashion. We dove deeper into the brand; search its values, materials, and practices to check how sustainable products are.
If you decide to try a pair of sneakers yourself from Cariuma, you can head to their website here.
Let me know what you think about it! I would love to read your opinions. You can leave a comment here.
Definitely worth it! I love how comfy, versatile, and conscious these sneakers are.
Don't forget to subscribe at the end of the page. We send weekly newsletters to let you know whenever we post. That way, we stay in touch, and you will be notified when a new post is on the blog for you to enjoy.
66