The makeup industry creates more plastic waste than we think. Just imagine all those packages you have discarded so far: every mascara, every lipstick, every blush, palette, brush. We lose perspective sometimes, but those packages that once kept our product, still exist somewhere.
That isn't it, makeup ingredients aren't also the best thing to apply to our skin. Imagine how many chemicals you have applied, and how many animals had to suffer so you could have a pretty-looking blush. Yeah, it hurts to think about it. 
For years, we have only been consuming cruelty-free makeup. It has worked so far, but the packaging waste keeps adding up. We have tried different "eco-friendly" alternatives and while we have enjoyed some of their products, we didn't like them all.
It wasn't until last April that we went to California and got to meet MOB beauty and its creators. MOB beauty is an American brand that is all about sustainability, clean beauty, and ethics.
Could this be the perfect makeup brand?
Keep reading to find out!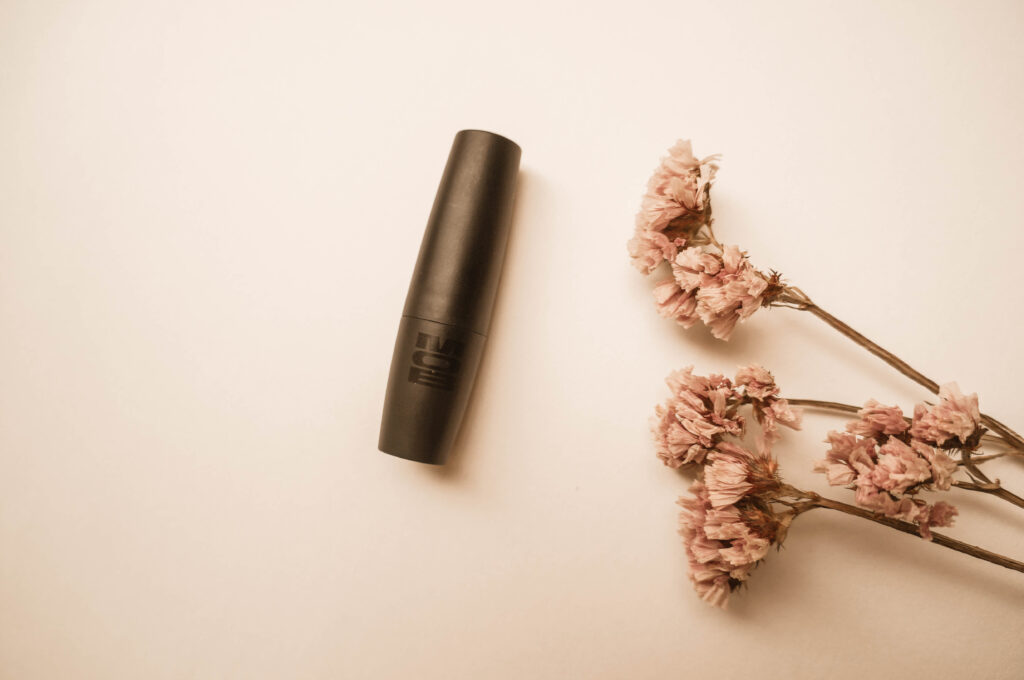 What makes MOB beauty unique?
♡ They offer refillable packaging. ♡
♡ Sustainable materials. ♡
♡ Compostable packaging. ♡
♡ They are Pact members. ♡
♡ They offer clean, sustainable, cruelty-free, and vegan formulas. ♡
♡ Quality ingredients that won't harm your skin. ♡
Packaging & Shipping
The refills and refillable come inside compostable packaging. It looks like this and helps keep your product protected. 
We purchased our makeup in person, which means, we didn't have to order it online. So, when it comes to shipping we can't say much about it. 
Now, when it comes to the product packaging, it looks pretty, and long-lasting (which is great, because you will be purchasing refills instead of the whole thing again. Less plastic, yay!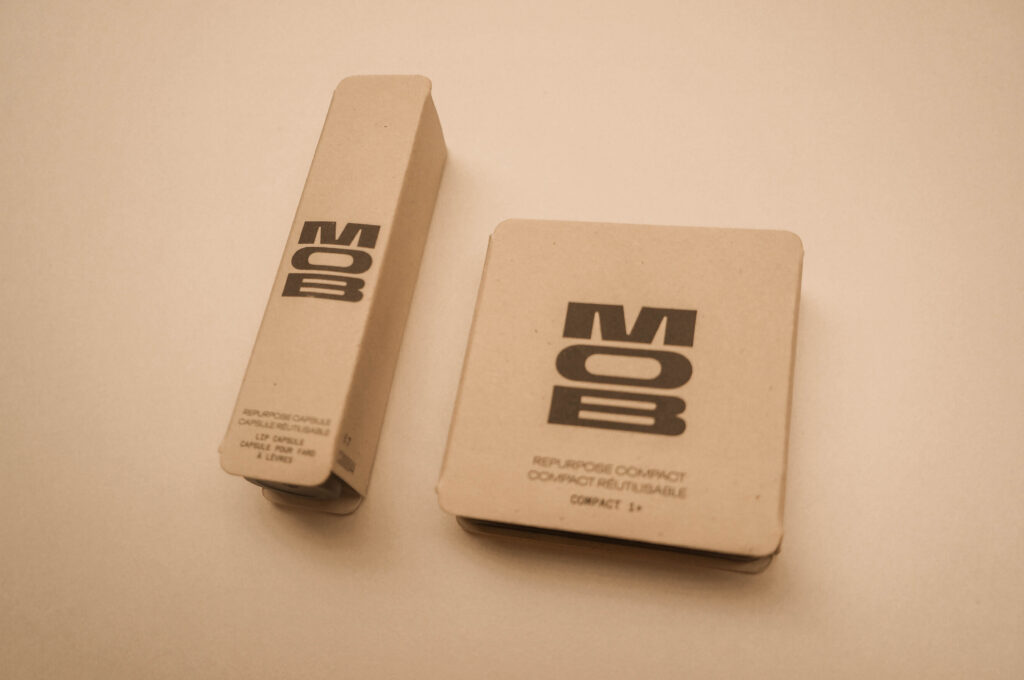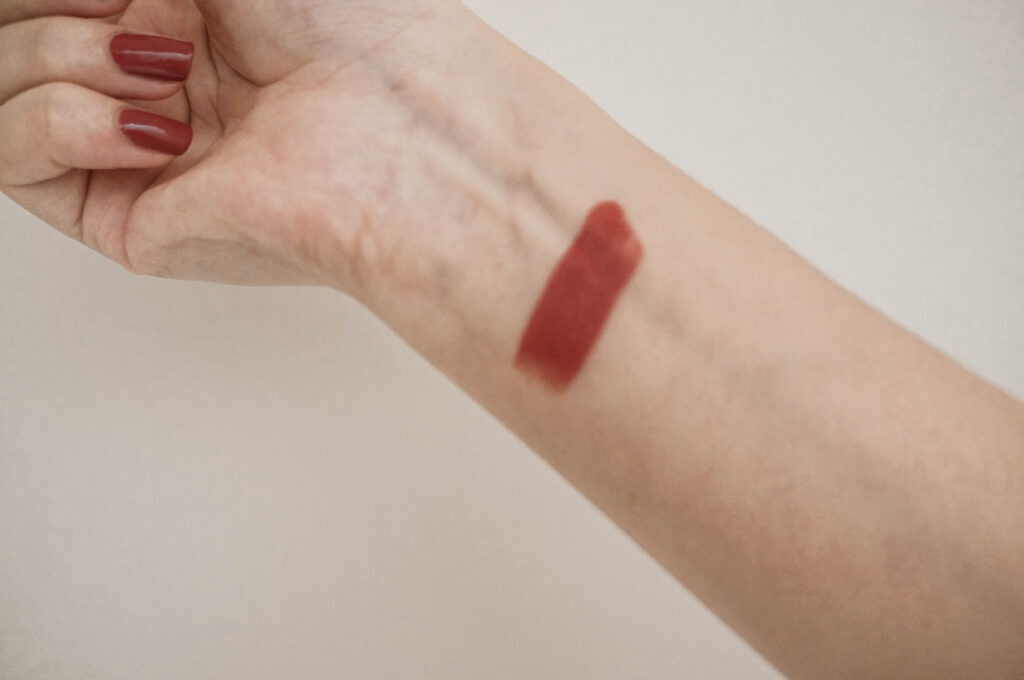 Design & Quality
As we already mentioned, the design looks pretty and the quality of the packaging is great. It reminds me of a MAC capsule, but it is matte and larger.
When it comes to the makeup formula, the quality of the product feels perfect. I, Lucy, tried their lip balm in the shade M25 Honey Rose and I love it! It feels super creamy and moisturizing, and the color is gorgeous! It looks a little glossy, and it is nicely pigmented. My lips won't feel dry after wearing it and it reapplies very easily.
I, Dani, tried their Cream Lipstick in the shade M27. It is very pigmented, you get a lot of color in just one swipe, it is creamy and hydrating. I like the shade but I'm not 100% convinced it matches my skin undertone. I like the color, but I would love it if it was a cooler tone. But the feeling of this lipstick is really good.
I also tried the Blush in the shade M19 Honey Rose. This one is really lovely, the shade is beautiful, it is not drying at all and very soft on pigment. You will need to apply more layers if you like it more intense. Since I don't wear too much blush this was perfect for me.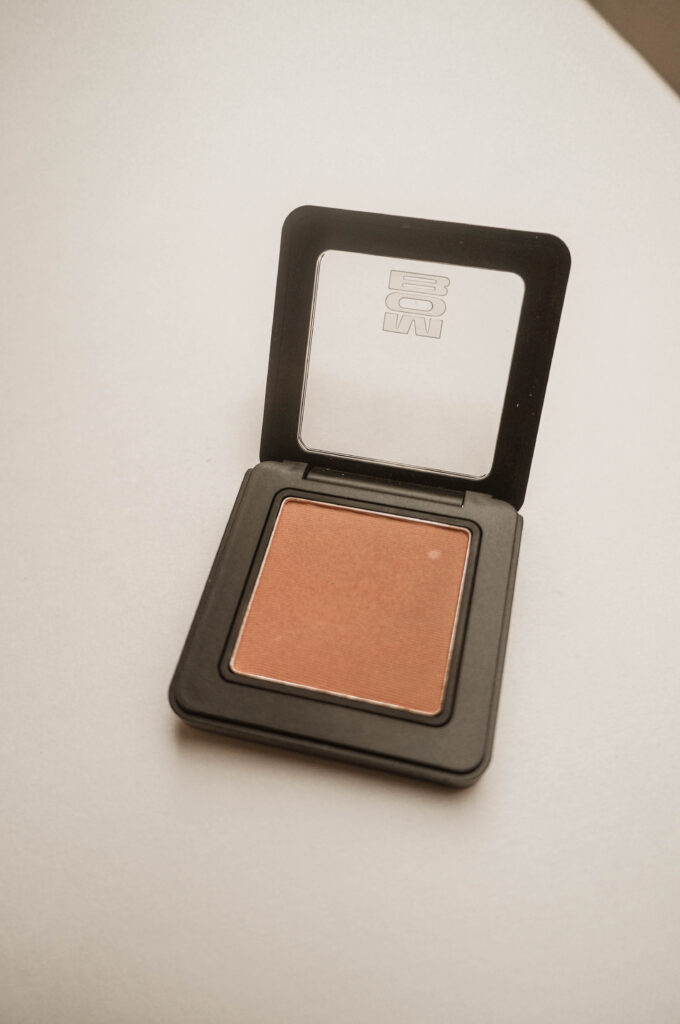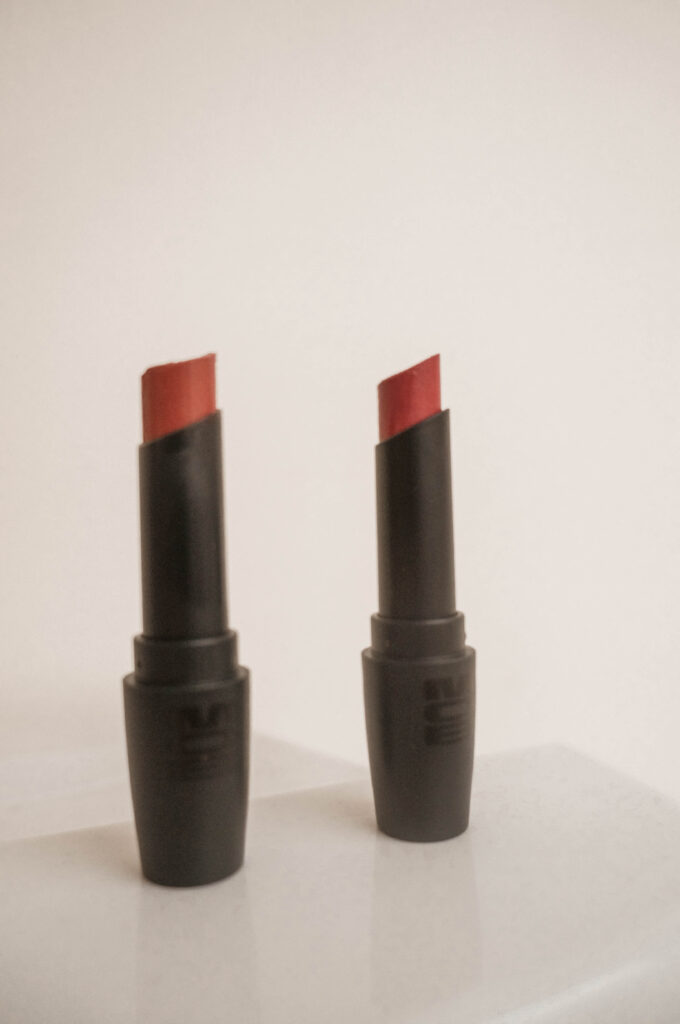 The materials & ingredients.
Their performance ingredients are Bisabolol, Phytosphingosine, vitamin C, and E:
Bisabolol is an extract from chamomile, a healing agent that reduces inflammation, calms, and soothes. 

Phytosphingosine is a natural lipid that strengthens the skin's barrier, hydrates by locking in moisture and is anti-bacterial.

Vitamin C and E are protective antioxidants that protect skin from free radicals, even out skin tone, and also strengthens the skin's barrier.
They don't work with silicones (non-biodegradable ingredients), they only use RSPO-certified palm oil which verifies it was sourced from responsible areas. They are PETA Certified Vegan and Cruelty-Free.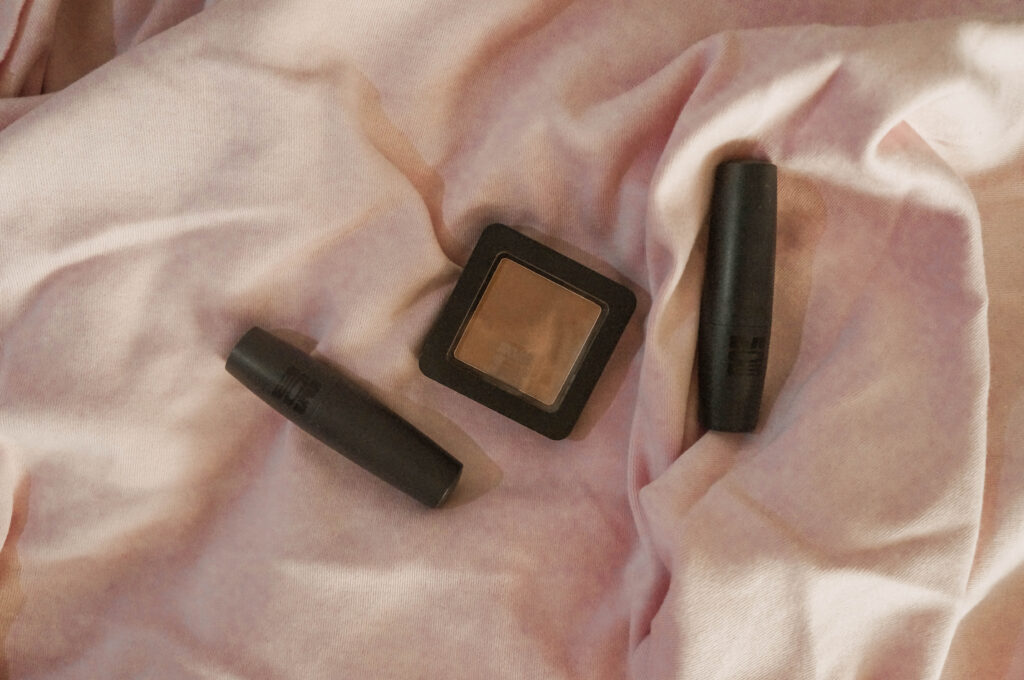 When it comes to their packaging:
Their refill outer packaging is made of 40% FSC bamboo and 60% recycled paper.

Their packaging is made from PET and PP resin, with at least 50% post-consumer recycled materials. These are the most recyclable plastics out there.

As dark plastic can't be recycled, they included a resin called Ampacet that allows the infrared sensor to see the material.
The impact on the planet
As sustainability is the base of everything, their impact compared to a regular makeup brand is way lower. Honestly, from the moment they start producing they are taking care of the planet. 
They include a guide on their website to help you recycle your containers once you won't use them anymore, in case you no longer want to consume their products (which we don't see why you wouldn't, they're perfect). 
They define themselves as a brand that questions everything to improve everything and you can see that they are doing their best, not only "trying".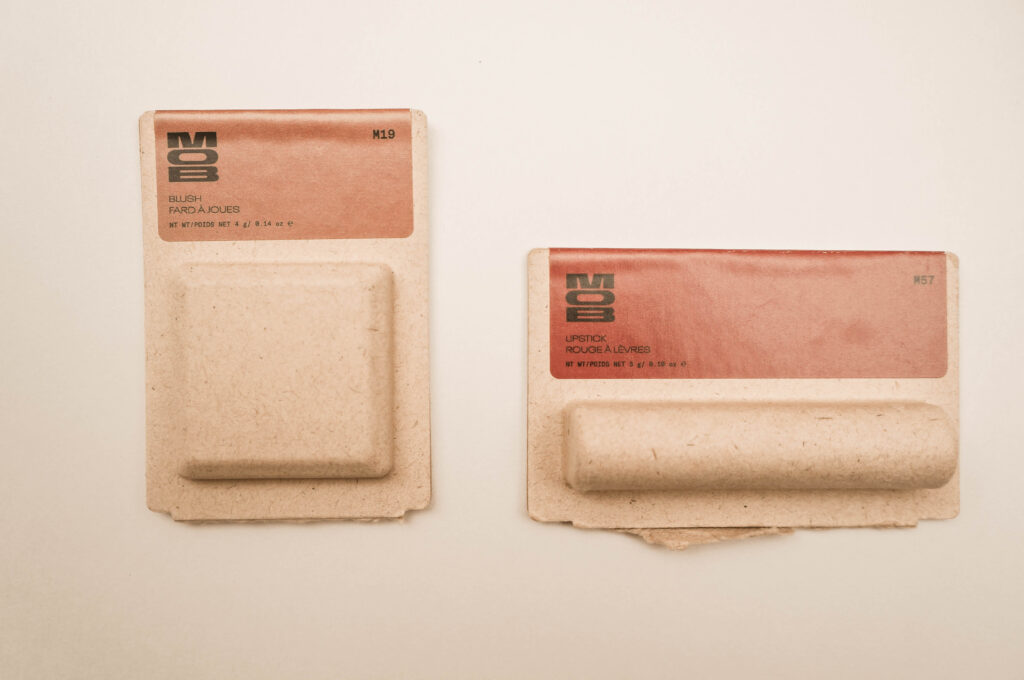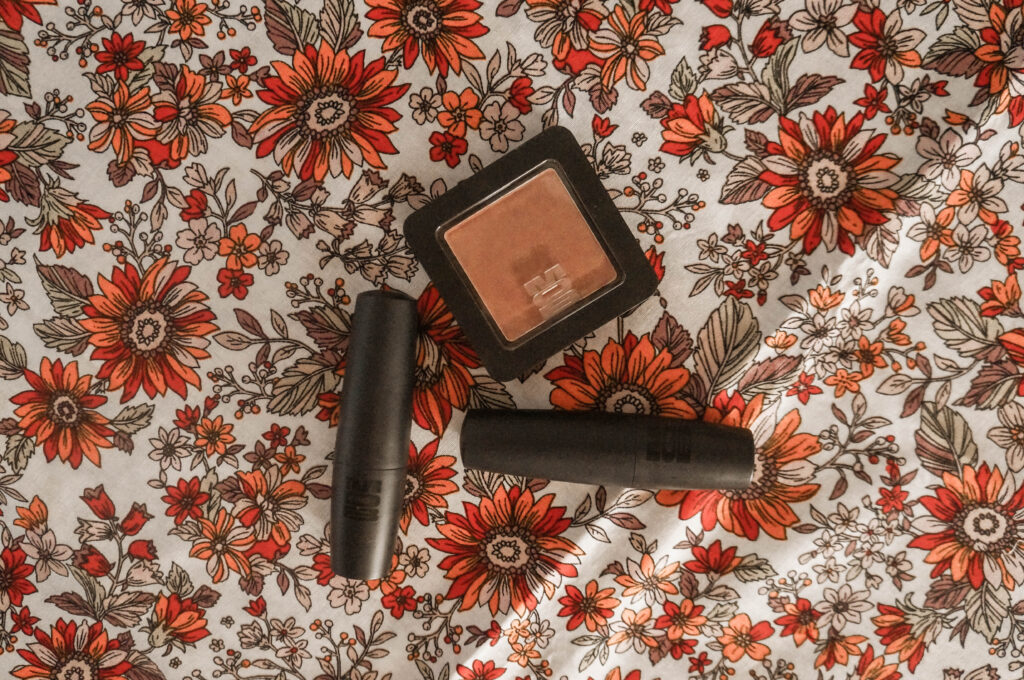 Ethical production & transparency
We met the creators of the brand and we can guarantee you they are 100% involved in the process. The passion for its business shows and the way they know exactly what they are talking about makes you see they are the ones creating the formulas. That was something we were able to see in person…
However… even if you're not lucky to meet them, you can go to their website and you will find information about almost every detail. The transparency is there and nothing is kept as a secret. 
Traceability is still an area of improvement, but considering brands barely talk about traceability, MOB is doing well.
The price
How much is it?
The prices go between $4 (compacts & capsules) and $25 (cream clay blush & bronzer).
The lipsticks we purchased are $22 (we got a discount and got them for $15)
Is it worth it?
We think it is! We know the prices aren't exactly affordable for everyone, but if you want a nice product that will look pretty and be gentle to your skin, this is it. 
So far, our experience has been great and we will definitely try other products from them! (Stay tuned for more reviews!)
Hope you found this review useful, we really recommend you to try their products. I promise you, you will love them.♡
Here's their website and their Instagram, so you can check them out! 
-All the love, Lucy & Dani.
79