A quick tip: We want our guide to be practical, functional and to actually help you achieve your goals. That's why we recommend taking one step at a time. Oh, and don't forget to have fun!
Welcome to the awesome world of making your own clothes! Let me start by telling you why this is the best way to start building a sustainable wardrobe:
❀ You can make clothes with the exact fit & length you want.
❀ By knowing how to sew, you can mend and repair your clothes, making them last more!
❀ You can reduce fashion waste if you decide to upcycle an old garment.
❀ It is more affordable than buying new clothes.
❀ You love wearing your clothes as you're proud you made them yourself.
❀ You can start creating the wardrobe of your dreams.
❀ Instead of waiting months to find the right garment you want, you can do it yourself in less time.
And I could go on, but I think you got it for now!
Let's begin!
---
1. You don't need a sewing machine to start making clothes.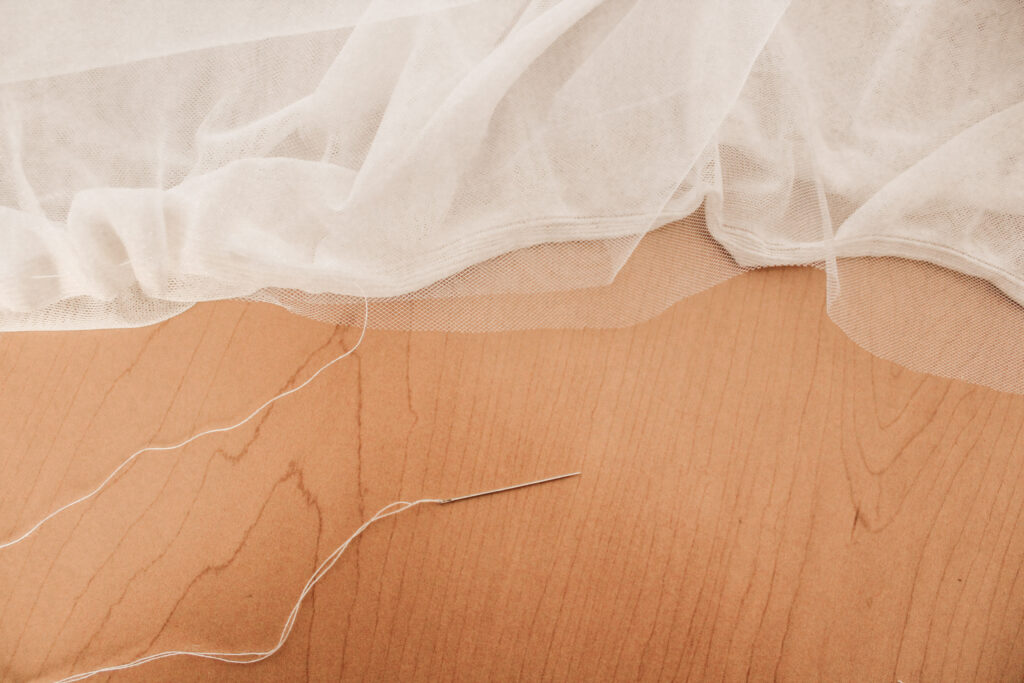 That's right, all you need is the attitude! And of course, a needle, thread, and some fabric.
We think it is important that you know this, so you can start as soon as you want. Maybe it isn't the fastest way to make clothes, but it is precise and everyone can do it! 
If you are a beginner who's trying to find out if sewing is for you, start practicing with a needle first before investing in a machine. You can make easy projects and see how it goes! If you think it is too slow and you want to try the machine, go ahead! But give that needle a chance first.
2. Get your essential tools!
The needle is a must-have, but if you already have a sewing machine and you don't know where to begin, take a look at our sewing essential tools list!
Even if you're starting with just a needle, you should also check it out, because some of these will be very useful as you go on. Most of them last for years, so they will feel like a one-time investment.
3. Sustainable sewing is actually a thing
Not because you're making your clothes means you're not harming the planet. Yes, you're skipping the whole unethical part by sewing the clothes yourself, but being conscious about what you're making will not only be more ethical. It can also make you love your clothes even more.
There are a couple of things you need to consider to make your projects sustainable and the best part is, they are actually easier than you think!
4. Understand the importance of fabrics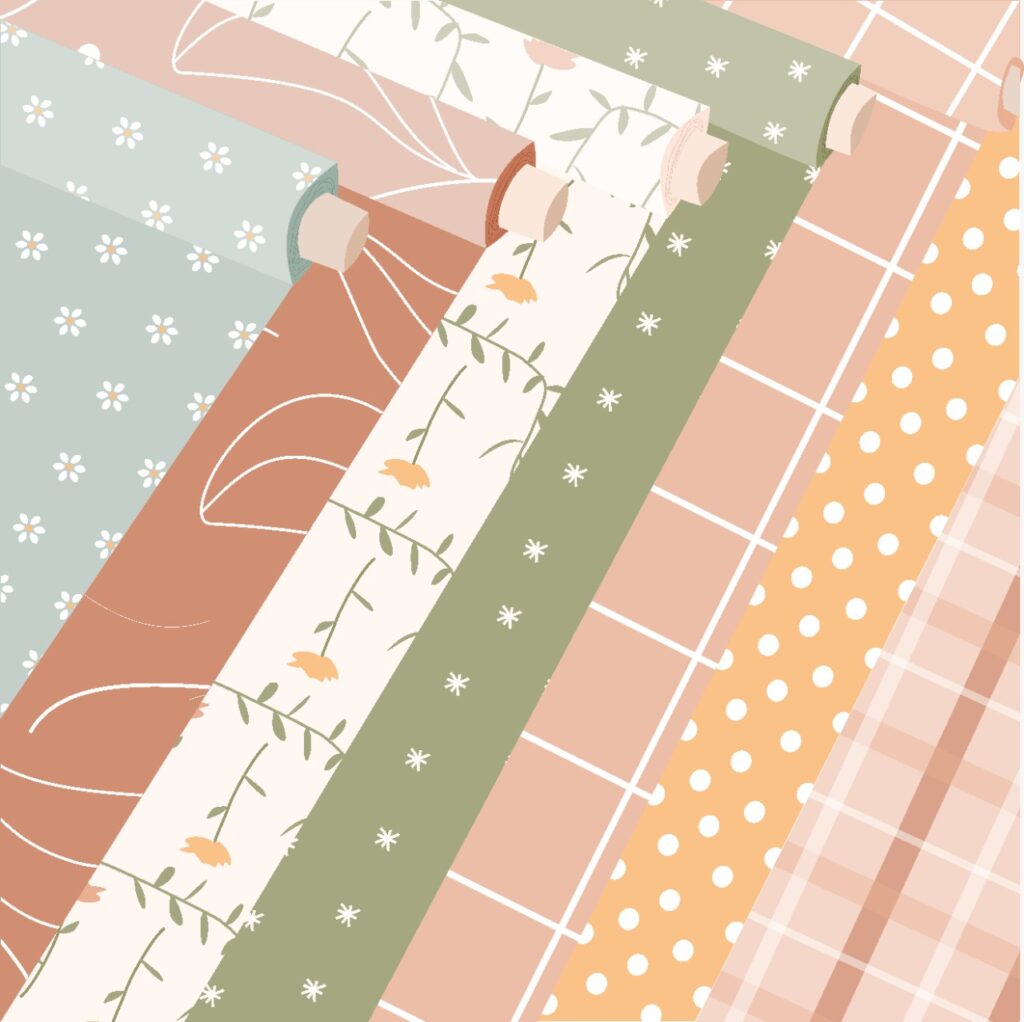 There are lots of fabrics out there and it is easy to get confused about when to use which one. 
Knowing what fabrics work for each type of garment is basic when it comes to sewing. Don't get overwhelmed, we have a solution and it is a whole fabric dictionary. You should keep it in hand for when you want to start a project! This will help your me-made garments last more and be more comfortable to wear!
This little dictionary will be your friend every time you want to start a new project! So, save it somewhere and always have it around if you're just starting!
5. Start by following a beginners tutorial
Patterns can be a little confusing if you're just starting to sew. That's why we love making tutorials instead.
What's the difference?
Patterns are basically molds of the different parts of each garment, which you cut and sew.
Tutorials are a step-by-step guide where you learn how to make an item without necessarily needing a mold.
However, we love making tutorials more than we like making patterns & here's why:
tutorials
They adapt to your exact body, no matter what your size is.
With one tutorial you can make the same design in different sizes.
Affordable.
With practice, you learn how to bring your ideas to life.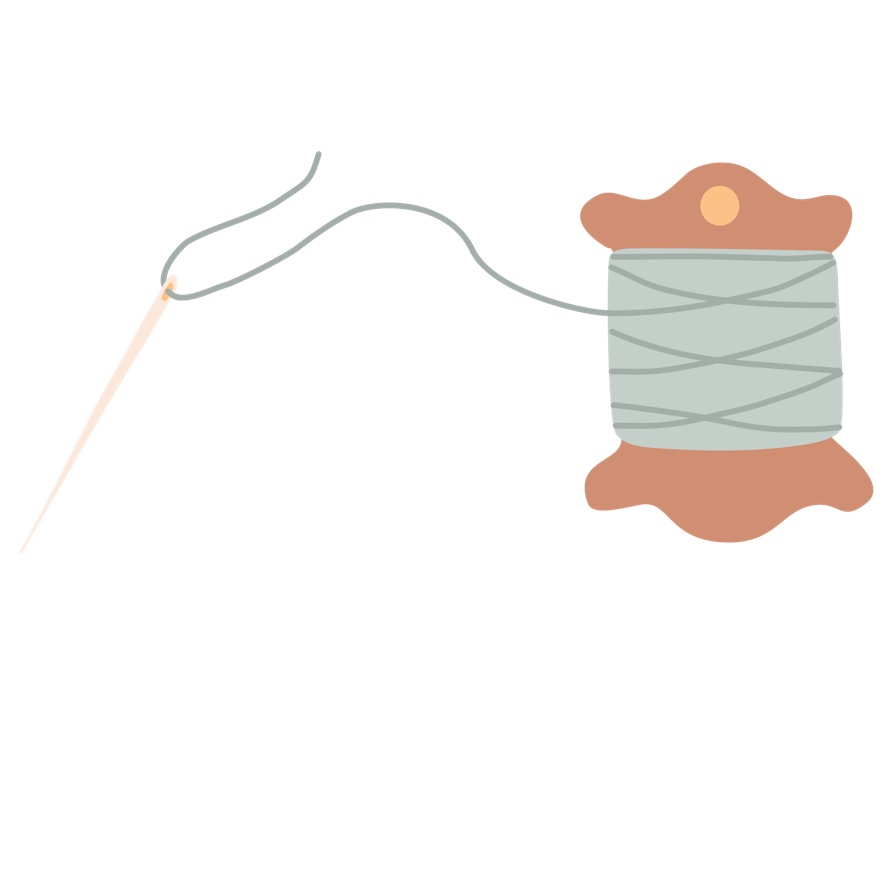 patterns
You are supposed to fit into the molds.
You need to buy one per size you're making.
Sometimes hard to figure out.
Cost more.
You don't learn how to bring to life your ideas.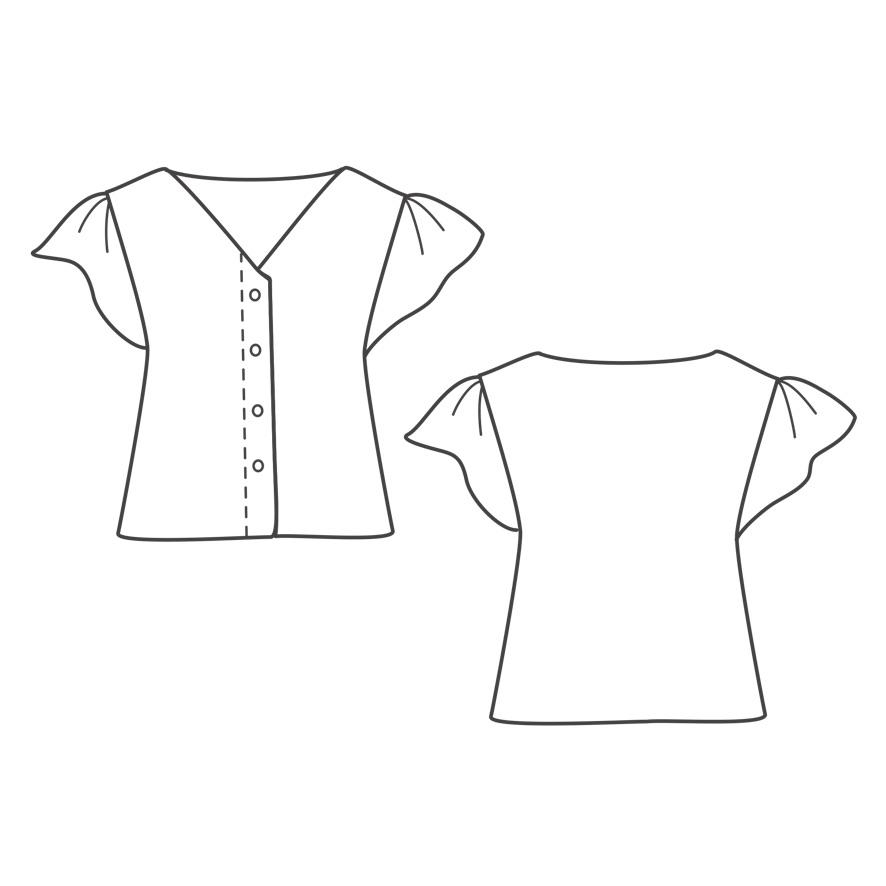 Where should I start if I want to learn how to sew?
Now that you know all the bases, it's time to start by choosing a project. It's normal to have doubts about which garment to choose first or where to begin. There are so many out there and even the ones that are beginner level can be confusing or a lot more challenging than you expected. Because of this, we created a slow fashion challenge that is ideal for beginners, or even for those who want to keep challenging themselves.
The right way to start:
The I Made My Wardrobe Challenge
This is our favorite thing so far and we know it will be yours too! This challenge is meant to teach you how to sew, making one project each month for a year. 
We teach you how to plan each garment so everything looks good paired together, making a capsule wardrobe made 100% by you! Yay!
Why is this the best option to start?
The tutorials are easy, customizable, and fun. As the months go on, the level of complexity increases, but gradually so nothing becomes too difficult for you to make. 
What makes it extra special, is that you can make each other garments with just a needle. Yes, there is no sewing machine required!
You start by choosing between a scrunchie or a hair scarf and end the year making a coat. So, there's a lot of growth and skills development. Honestly, there's nothing to lose and much to gain!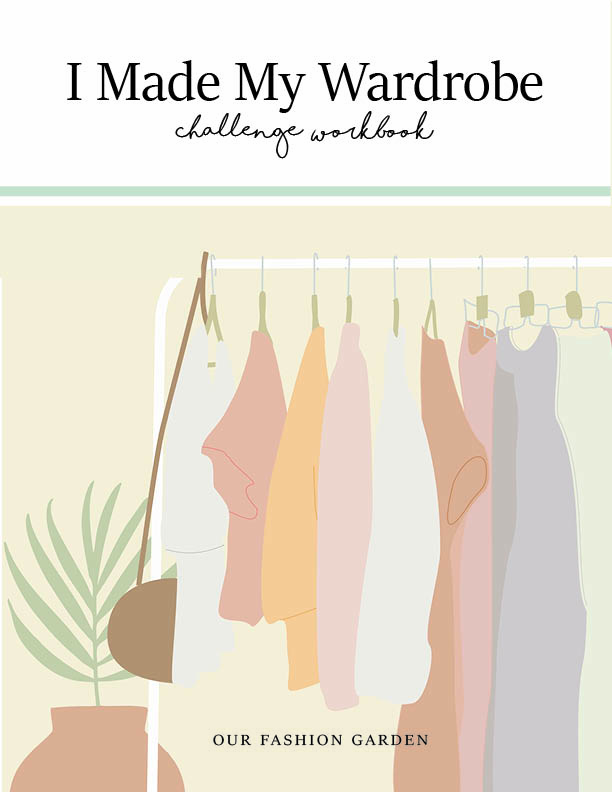 However, maybe you're more adventurous and want to start with another project. You can pick one of our budget-friendly tutorials available in our store. All of our designs are timeless and customizable so you can make them your style, being sure they won't look dated in a few years. 
You can also try some of our free tutorials available on our blog. 
PD: Some of them are a little more intermediate level, but if you're feeling brave, you can make one of these too!
want to keep learning? check out our other guides!