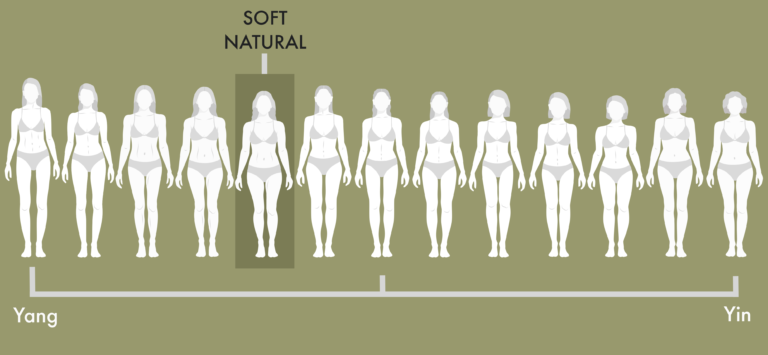 Soft Naturals are mainly Naturals, Soft YANG, with YIN undercurrent. They usually have a long vertical line, meaning they look tall, even if they're not. They have broad shoulders, but fleshy limbs. Soft Naturals with a woman's body will most likely have an hourglass silhouette, gaining weight on their hips (different to the rest of the Naturals). A Soft Natural with a man's body will still have broad shoulders, but will be smaller than the rest of the naturals and their torso will look very straight.
When gaining weight, a Soft Natural's body becomes very soft. Their waist loses its definition and tends to form cellulite very fast on their fleshier areas. Upper arms, tights, and hips collect the weight.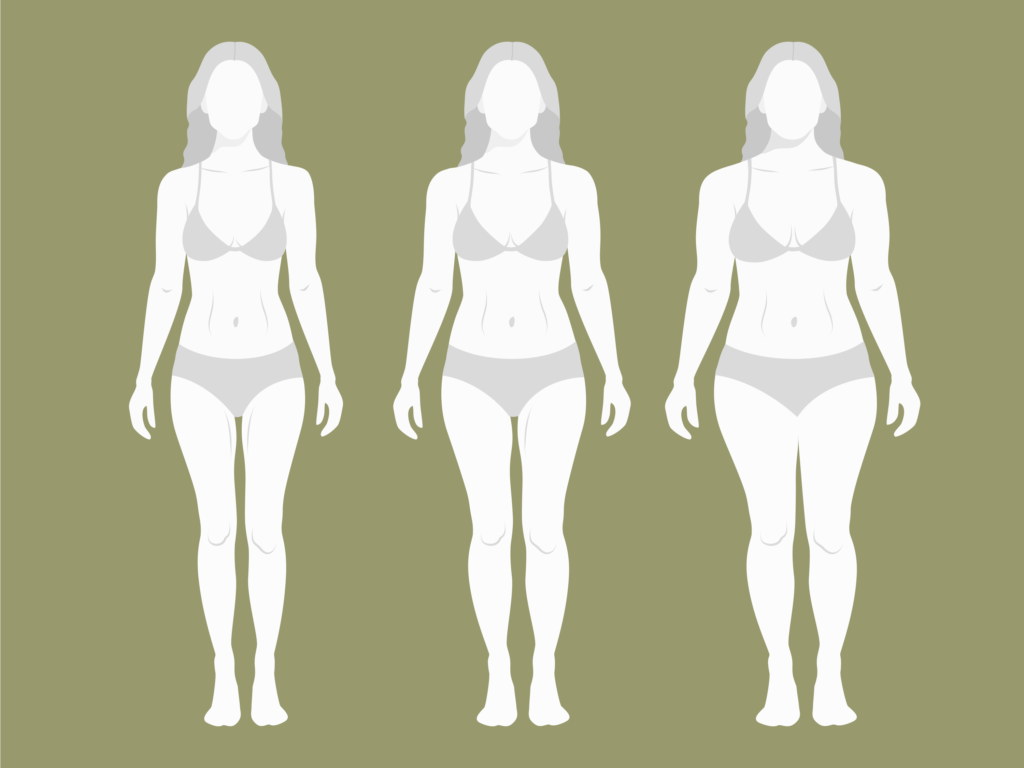 Characteristics of a soft natural:
​​Moderate height to small. 
Angular bones, broad shoulders.
Fleshy upper arms and tights.
Hands and feet can be fleshy too.
Small waist in proportion to bust and hips. 
Can have a soft hourglass figure (not extreme).
Their faces can be different depending on the person, but they will most likely be blunt, square, or irregular.
Round eyes (but not necessarily), full lips, and their noses can be small or wide.
You're not a Soft natural if you:
Have only balanced features. 
Have very lean limbs, not fleshy at all.
Have very delicate bone structure.
Have very sharp features.
Have narrow and straight hips.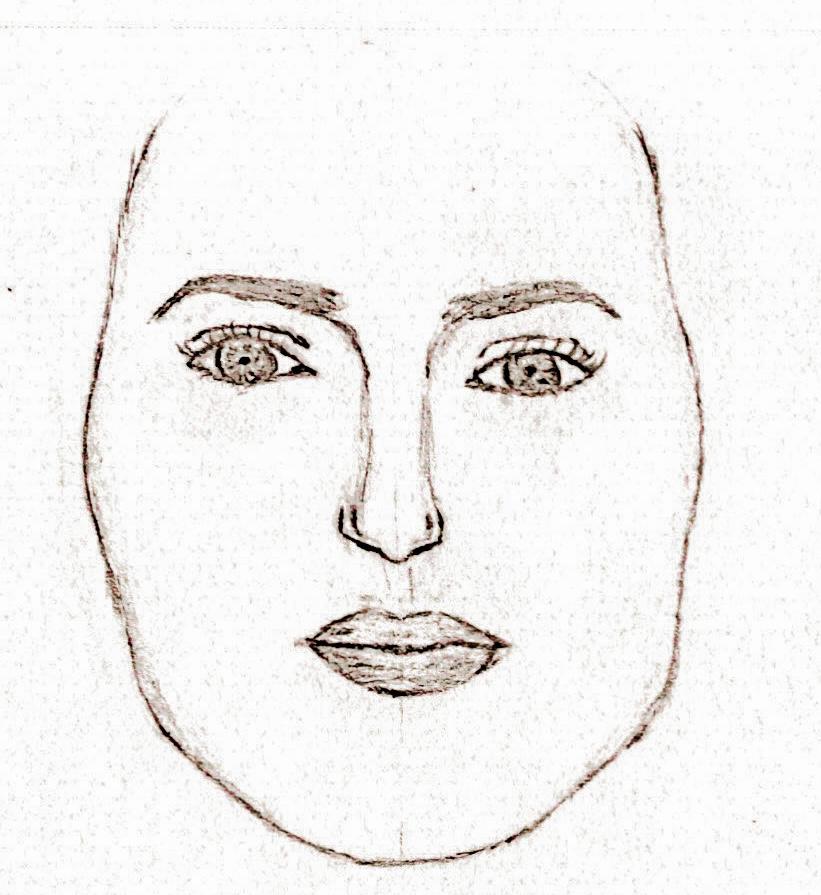 Example of an average soft natural face.
Soft Natural Celebrity examples:
-Jennifer Lopez, Scarlett Johanson, Doris Day, Fergie, Katy Perry, Jane Fonda, Viola Davis,  Kamala Harris,  Julie Andrews, Kat Dennings, Shakira, Kim Kardashian, Britney Spears.
soft natural men celebrity examples:
Tom Cruise, Mark Ruffalo, Chris Pine, Matt Damon, Jake Gyllenhaal.
Soft Natural dressing lines
Disclaimer: These are only David Kibbe recommendations, this doesn't mean this is the way you should dress to look good.
The soft natural dressing lines should be unconstructed, relaxed, and asymmetric. However, clothes should have some shape. Softly draped fabrics in natural materials are best, like cotton, linen, and silk. Add emphasis on the waist, without defining it completely.
Fabrics and materials:
-Soft delicate fabrics.
-Moderate and lightweight materials. (moderate and heave on outerwear, lightweight on the rest)
-Abstract prints.
-Natural fibers like linen or cotton.
shapes and overall outfits:
Soft flowing oversized style.
-Items slightly fitted, but not tight or fitted.
-Asymmetric garments.
-Waist definition but not as extreme as a Romantic.
Tops for the Soft Natural:
-Loose, draped, or open neckline.
-Minimal detail.
-Free and flowing sleeves or gently tapered at the wrist.
-Relaxed silhouette.
-Oversized shirts
*For loose blouses use the french tuck for slight waist definition.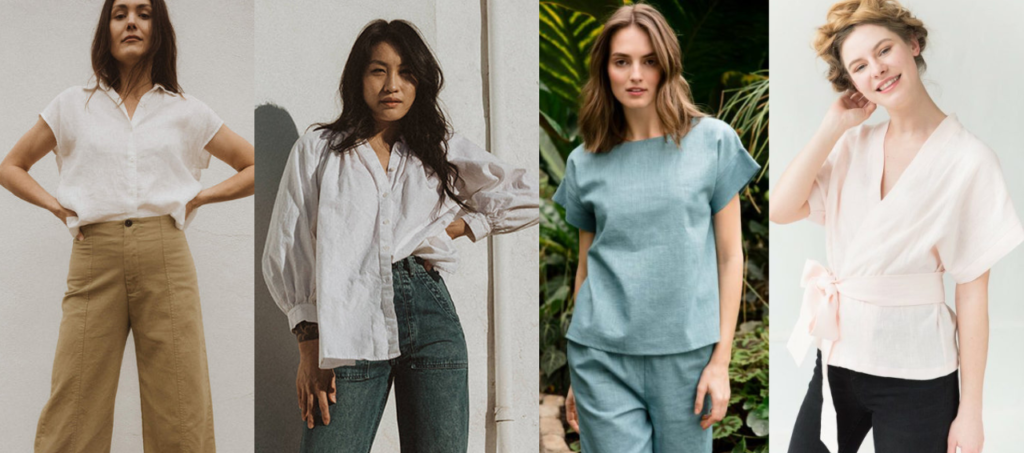 Bottoms for the
Soft Natural:
-With a style that accommodates your curve.
-Slightly draped of lightweight fabric.
-Straight or mom jeans.
-Pants with a soft straight leg.
-Pegged.
-Folded hem.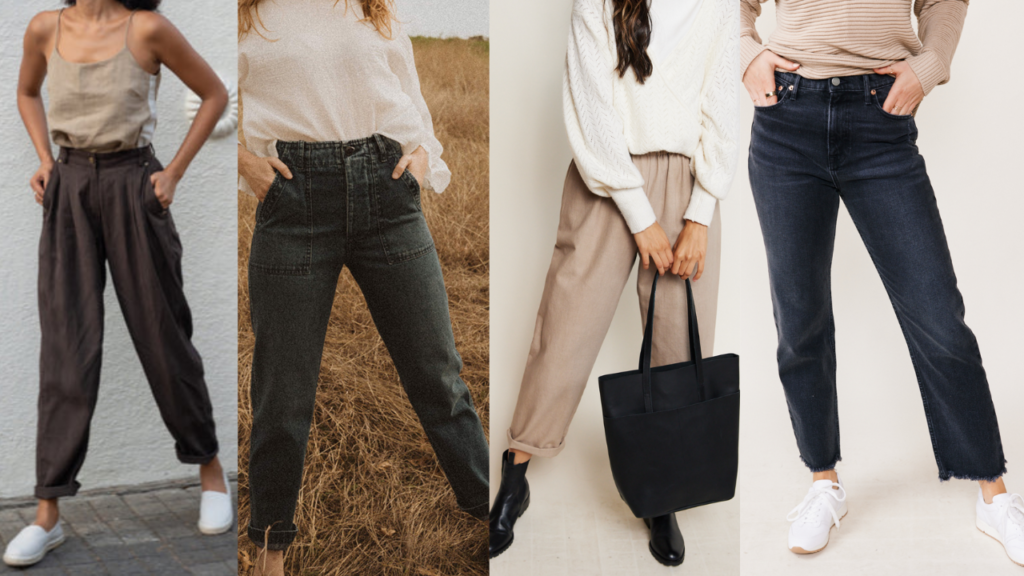 THE TERRA TRIBE / ESBY / ABLE
Skirts for the
Soft Natural:
-Flared.
-Shaped at the hip.
-Straight but with a soft fabric.
-Draped.
-Above the knee length.
-Bias cut skirt.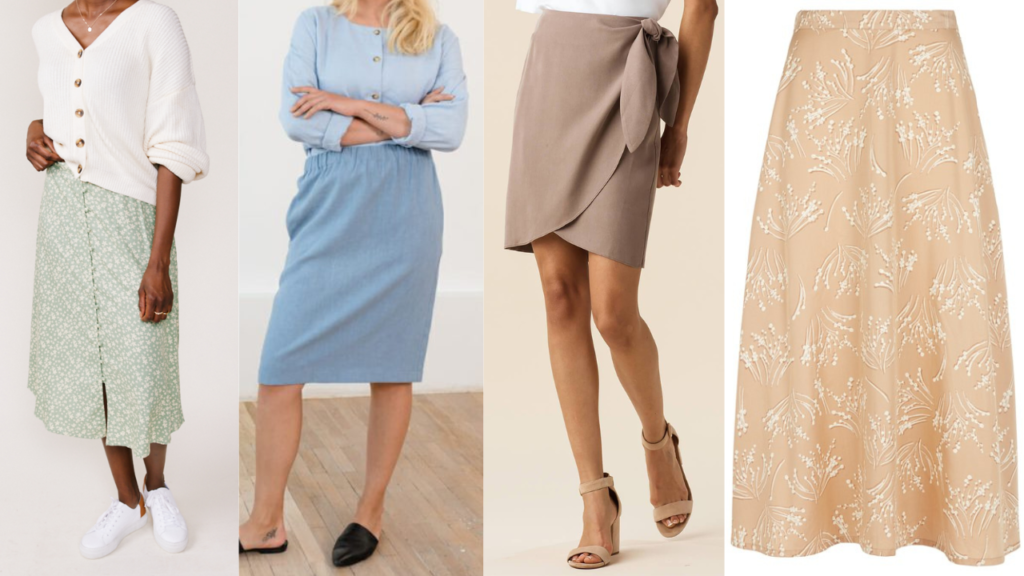 ABLE / LEMUSE / VETTA / PEOPLE TREE
Dresses for the
Soft Natural:
-Just like the tops and sweaters…
-Unconstructed.
-Lightweight
-Loose with slight waist definition.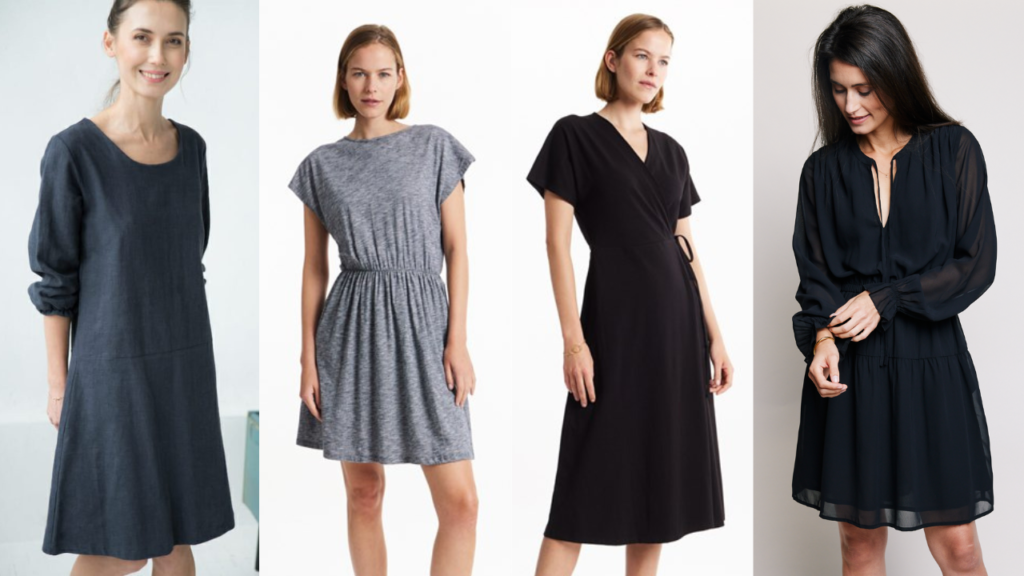 LEMUSE / PEOPLE TREE / ABLE
Sweaters for the
Soft Natural:
-Lightweight.
-Sweaters that feel luxurious and have soft knits.
-Cropped with heavy knit.

Outerwear for the
Soft Natural:
-Unconstructed with slight shape of the waist.
-Belted jacket (only if it's a soft fabric). Example: a light trench coat.
-Shorter length.
-Long soft coat, but leave it open. (nothing too long)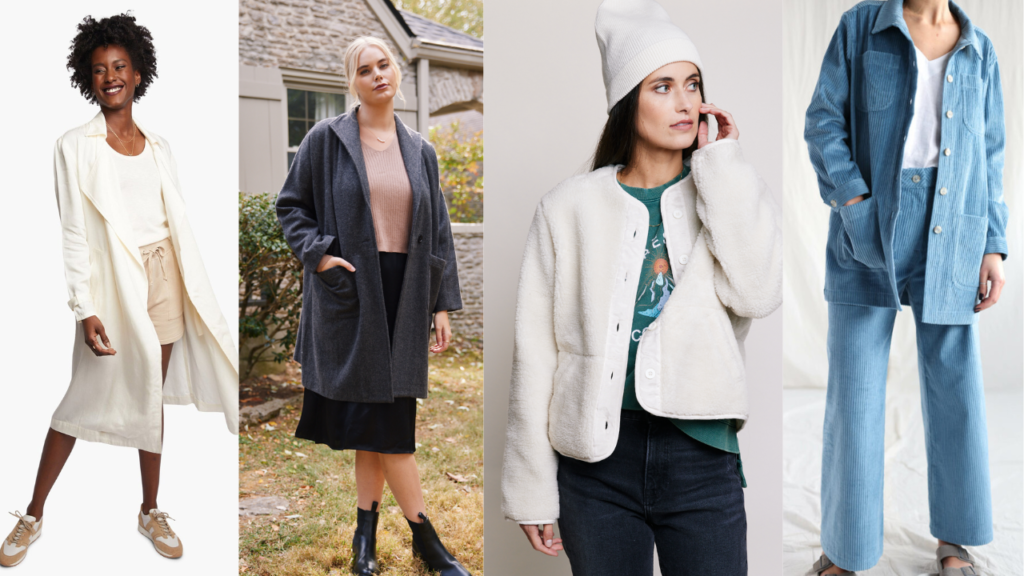 hair, makeup & accessories
*While we recommend to complement your outfits with your hair, makeup, prints & accessories based on your essences, you can apply your Kibbe suggestions. This is really up to you, but when you incorporate your essence blend you end up with a most authentic style that feels more like you and is unique.
Hair for the
Soft Natural:
-Free & Soft.
-Loose.
-Layered cut.
-Slightly tousled with soft curls.
-Moderate to long.
However, these type of hairstyles won't look good on every soft natural person. Every face is different and it night look good on you.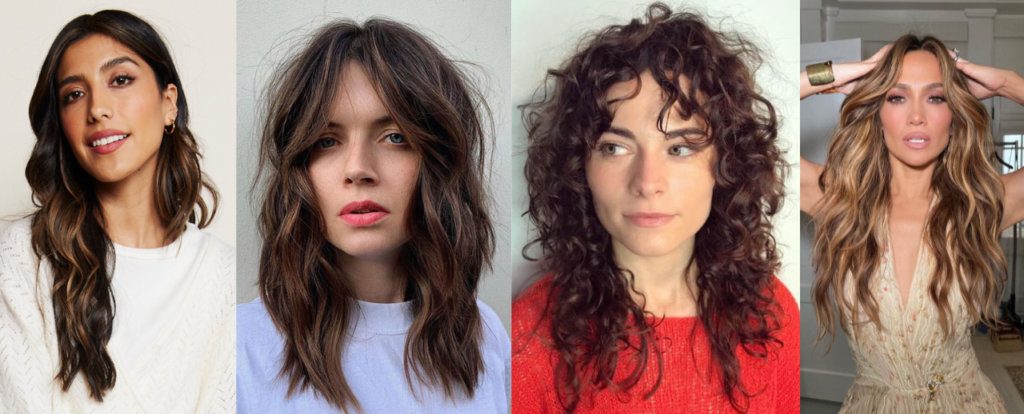 ABLE / STEBUNOVHAIR / SEAN DISCO / VOGUE
makeup for the
Soft Natural:
-Light makeup.
-Soft colors, very well blended.
-Pink cheeks.
-Soft glossy lips.
Of course, just like the hair, it depends on your essences and seasonal color. Some might look amazing on these, but others will feel like wearing a custome.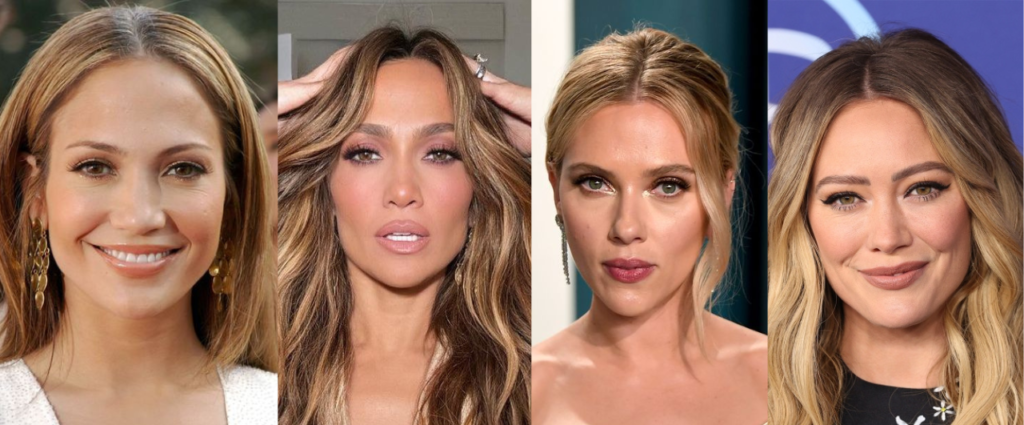 HARPER'S BAZAR / VOGUE / GETTY IMAGES /WIREIMAGE
shoes for the
Soft Natural:
-Open toe.
-Round-toe.
-Minimal detail.
-Tapered sneakers.

Accessories for the
Soft Natural:
-Soft shape & slightly rounded.
-Medium size.
-Pouch bags.
-Wide belt of soft leather.
-Delicate but creative jewelry.
-Handmade original pieces as accessories.
Patterns & prints for the
Soft Natural:
-Moderate size rounded shapes.
-Abstract.
-Blended prints.
-Soft textures.
-Wrinkled, suede, & soft leather.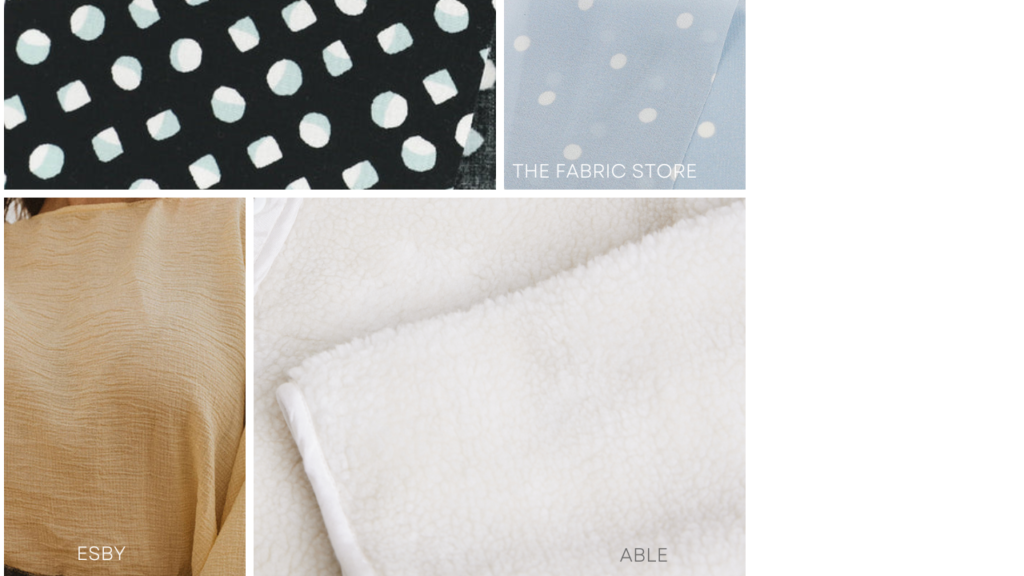 What if I am a Soft Natural but I don't feel like I look good on these lines and clothes?
Chances are you have the body type, but you don't have natural essence. This means, you should mantain the structure of your outfits based on your Kibbe, but follow the rest based on your essences.
Casual outfits for Soft Naturals:
formal outfits for Soft Naturals:
gown outfits for the Soft Naturals:
Not sure what your Kibbe Body Type is?
We can help you with that!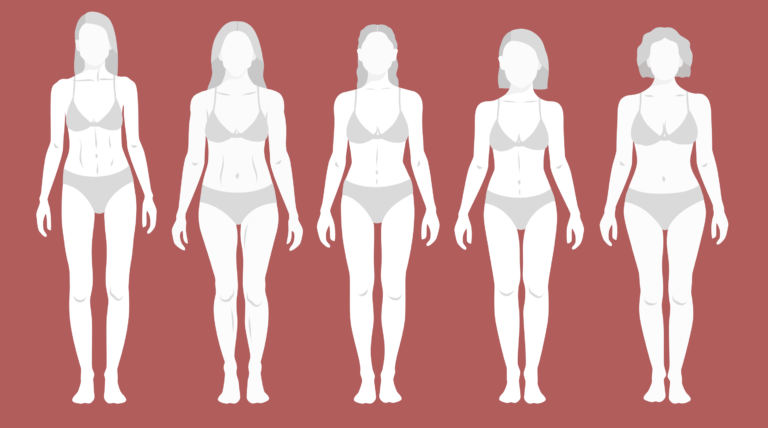 In the end, you can do whatever you want with your style. We always recommend using David Kibbe's tips as a base and create a style around your essences and seasonal colors. 
If you have any questions feel free to comment and let us know!
71