If you love sewing projects, chances are you always end up with lots of waste. I honestly try to sew in the most sustainable way possible, so every time I have fabric waste I save it. Why? Because reusing it is always better, and more sustainable than just getting rid of it.
In this post, I'm sharing with you 15 creative ideas to repurpose all the fabric scraps, instead of throwing them into the garbage. These are some sustainable ideas to avoid fabric waste. If you have a fashion brand, you could even make these and sell them. Just saying…
So, here are 15 sustainable ideas to reuse fabric waste:
First of all, you should know if they are natural fibers, plastic fibers, or a blend of these two together. Why should you consider this first? Well, it makes it easier and more sustainable to know what to do with them next.
To know if a fiber is natural or synthetic, you can put a little piece of it on fire. If it burns, it is natural (cotton, linen), if it shrinks it is plastic (nylon, polyester, acrylic). If you already know what fiber is it, then you can skip this part
1. Natural fibers are biodegradable
The first thing you can do if you have fabric scraps made of natural fibers is returning them to mother nature. Start by wetting the fabric, then bury it, and ta-da! Bye-bye waste! They'll be gone in 1-3 months approx. (it can take longer, depending on the fabric and the soil).
Please don't do this with blends, make sure they are 100% natural, no synthetic. If you want to know more about fibers, which are biodegradable & which aren't you can take a look at our fiber guide.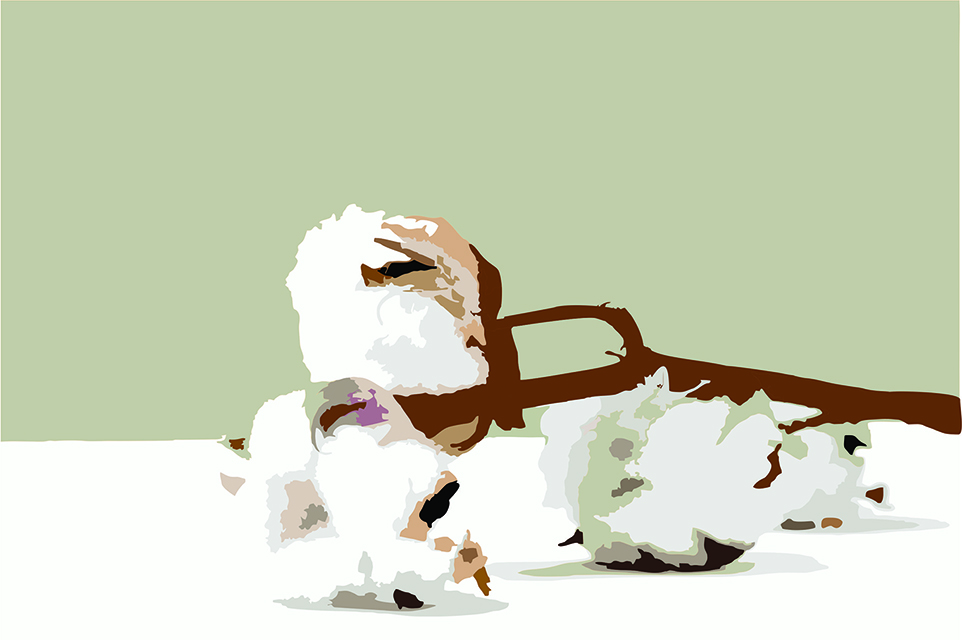 If your garment is 100% a natural fiber you can even compost it.*
2. Plastic fibers can be put on eco-bricks
That's the easiest way to avoid them going into landfills. If you're not very crafty, you can fill in eco-bricks with plastic fabrics. If you don't know what eco-brick is, read this, and here's a short video so you can learn how to start your own.
3. Scraps Pillow.
You can either purchase a cute fabric and make your own pillowcase, or you can use one you already own and fill it in with fabric scraps and old clothes instead of regular pillow filling. Simple and practical!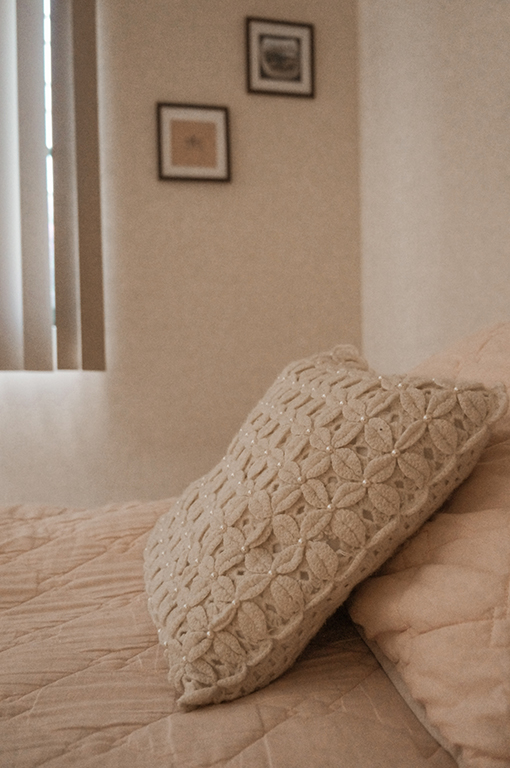 4. Dog sweaters or bandanas
If you have enough fabric, you can even make a sweater for your dog! My dog always gets cold in the winter and for some reason loves wearing clothes —not normal, I know—but it's a good way to reuse fabric leftovers.

If you just don't have enough fabric for a sweater or the fabric isn't warm enough, you can always make it a bandana. It looks very cute and it only takes a few minutes to make.
5. Dish Washing Sponge
Plastic fibers can be useful for this, as they are more resistant, but natural fibers are biodegradable and can even be compostable. All you have to do is make a small fabric bag and then add your fabric scraps on the inside. Close it and you're done. This project took me about 5 minutes.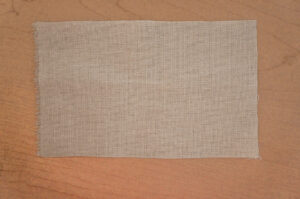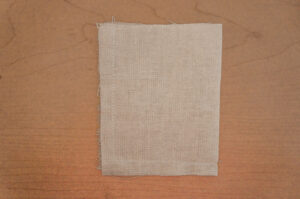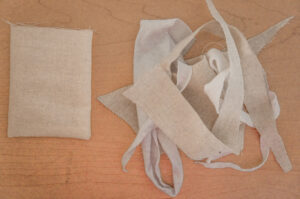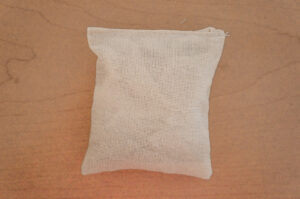 For mine, I only used linen and cotton, because I barely use plastic fibers when I sew.

6. Cleaning cloth
Just use it to clean. I usually use old clothes as cleaning cloths, just to shake off the dust in my desk or to keep my sewing machine dust-free.

7. Makeup remover reusable wipes
Make sure they are made of cotton —if organic, better— because natural fibers can be softer and more gentle to your skin. Wash them before using them and there you have them! You can literally just leave the fabric as it is, or you can invest a little more time to create more resistant makeup remover wipes. For mine, I just cut 2 circles and then sew them together.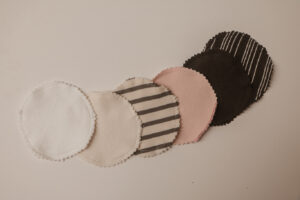 8. Shoelaces
You can cut stripes out of your fabric and sew them together! This can look super fun and original. I think this is my favorite project with fabric scraps so far.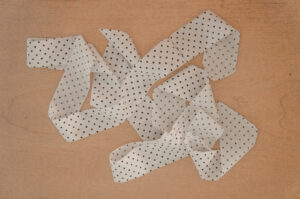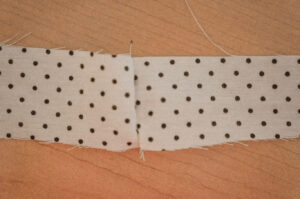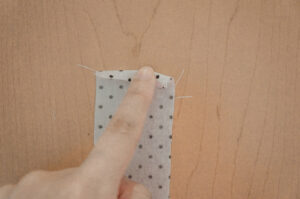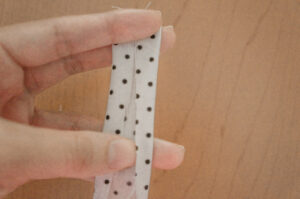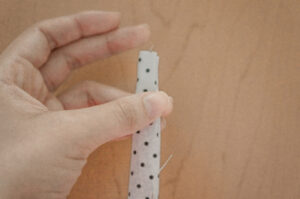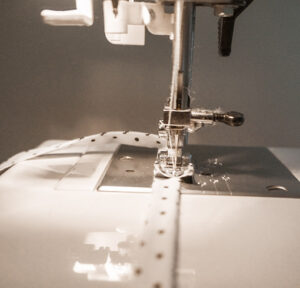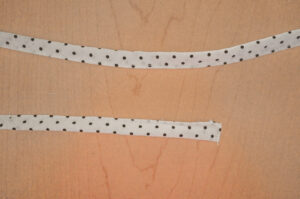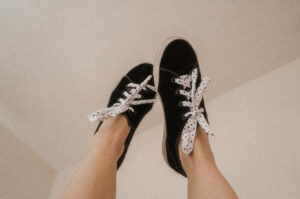 9. Hair accessories
We have a tutorial so you can learn how to make your own scrunchie. You just need a small amount of fabric and takes just a few minutes! You can also learn how to make a bow, for yourself, for your clothes, your daughter, niece, or even your pet, why not?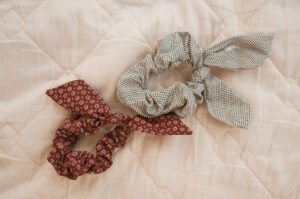 10. Gift bags
Instead of trapping paper use leftover fabrics to wrap your presents. Sometimes you don't need a lot of it and a creative reusable gift bag will be more appreciated than paper that's going to the trash can.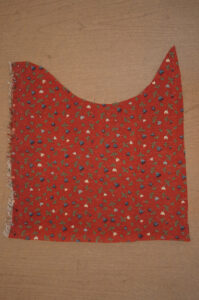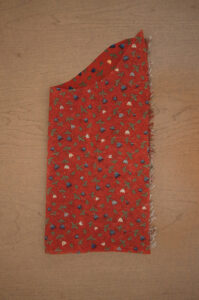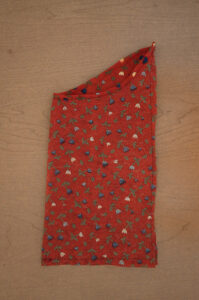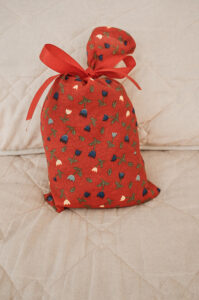 11. Fabric belts
This is one of my favorites! All you have to do is take a strip of fabric (or sew one) fold it in a half, sew it like that and turn it around to the right side of the fabric and that's it! I love wearing them with jeans and dresses. They can make your outfit more feminine and chic in seconds!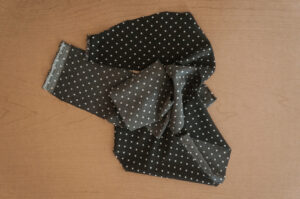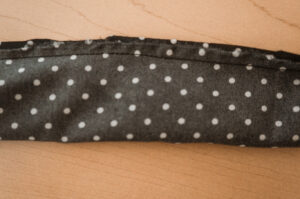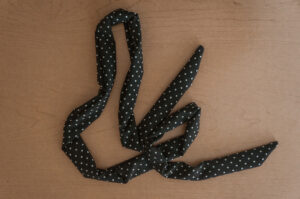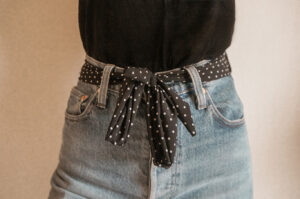 12. Pouffe or dog bed
Another favorite is the pouffe that can also dog bed. You don't have to buy one, you can simply make yours with your fabric waste. For the filling, you can also use old clothes and fabric waste, so it couldn't be better! And your dog is going to be grateful, trust me. Here's a tutorial so you can DIY your own dog bed/pouffe!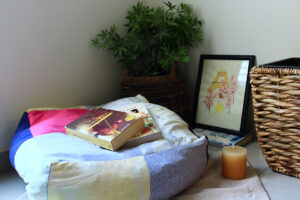 13. Ribbons
You can make cute bows by using fabric scraps as a ribbon. Some fabrics look even prettier than regular ribbon.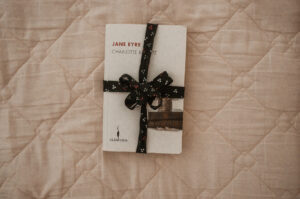 14. A face mask
I've made my own facemasks out of fabric waste and if you don't have enough for one, you can do it multicolor or with two different fabrics on each side! The great thing about this, is you make it more versatile to match your outfit.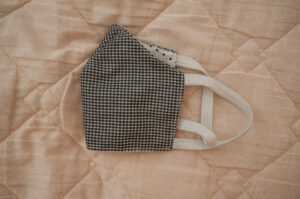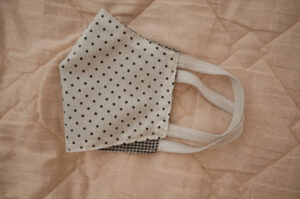 15. A rug
All you need is a bunch of little strips, depending on the side of your rug you may need more or less. This looks very cute when it is the same fabric or even if you do it with different fabrics but in the same color. Check out Mother Earth New's tutorial to make your own rug!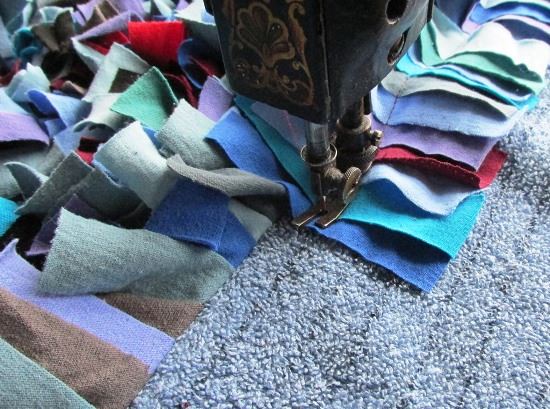 These are some ideas, but there are more than we can imagine! Reusing fabric leftovers is one way to keep our sewing sustainable. It is all about being creative, and these can also help us save money by just dedicating a few minutes to making them. 
We hope you liked these 15 ideas to reuse fabric waste and help you know what to do with fabric scraps in the future.
become an official member of our club!
We would love you to be part of our community. There are monthly freebies, giveaways, weekly tutorials, and other secrets we only share with our insiders!
join at the end of the page  
7