The catwalk is the most direct way to communicate a designer's collection.
Fashion week has been an essential element in the fashion industry worldwide since Paris held its first fashion week in 1943. At first, fashion weeks were quite exclusive, meant to be held only for the best clients of the participating designers. Over time, fashion weeks grew in popularity, becoming the fashion weeks we know today. Milan, Paris, London, and New York were the first major cities to host and popularize fashion weeks.
Within all the types of fashion shows, we can find one of the most loved and expected by fashion lovers: Haute couture shows! Full of fantasy and -of course-, luxury. It seems important to talk about this issue, just now that the Haute Couture Week in Paris has taken place, from July 3 to 6.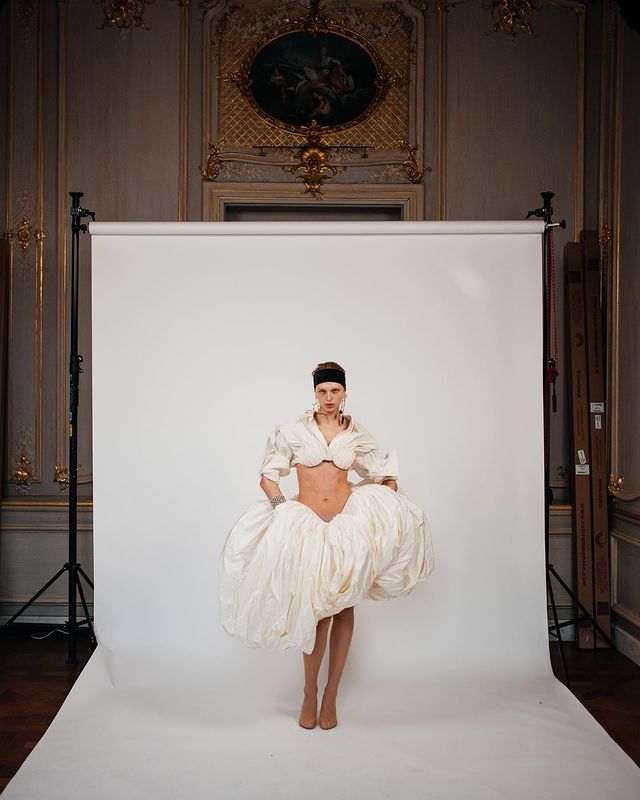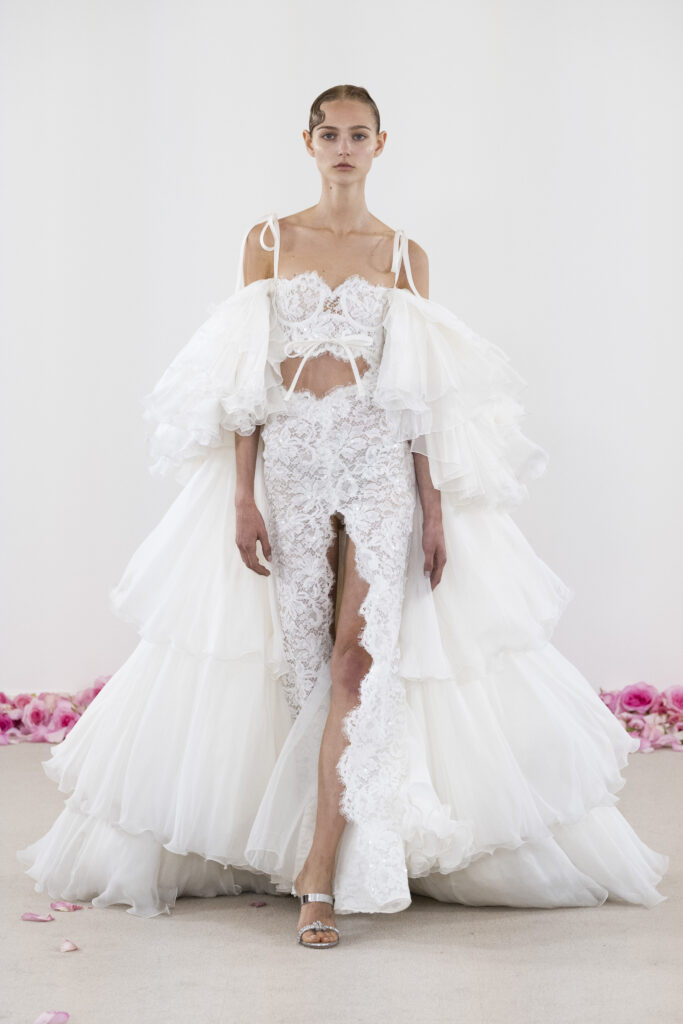 Personally, I find it fascinating to observe the diversity of creations, delicate materials, and details of garments, including the concepts that each designer or fashion house interprets in their unique way. But when looking at these catwalks, we always can't help but think that to create all this impressive textile art; this fashion show required planning, right? A great investment, with many hands working artisanally and many resources in addition to the materials for the garments themselves. 
This is why we'll delve a little deeper to learn about some of the essential aspects of the catwalks, and their influence at the media level, what haute couture is, and very important! We'll also talk about the environmental impact of fashion weeks behind all the luxury searching for a new perspective to deal with this problem in the fashion industry. 
Because of course! We love fashion, but I think we are at a time where, in addition to focusing on the shiny and luxurious, we need to pay more attention to the environmental part of this beautiful industry.
What's behind the show?
There is a large number of professionals involved in the realization of a fashion show or event. It is a business that merges a great diversity of very different professions, which coexist during the days before the event, sometimes many months, and during production, to give life to that dream pursued by the creator, to show their designs to the world.
Lighting teams, sound, projections, video, decorators, carpenters, blacksmiths, electricians, catering, photographers, security, cleaning, and so on are among those participating. Art direction and production are in charge of communicating design, organizing, managing, coordinating, and carrying out exhaustive monitoring of the entire process until disassembly. We sometimes talk about teams of over 500 people!
And clearly, we do not forget hairdressers, make-up artists, stylists, models, wardrobe assistants, ironers and dressers, press, and all the staff of the production company. Respecting the times, order, rigor and good organization are essential to achieve success.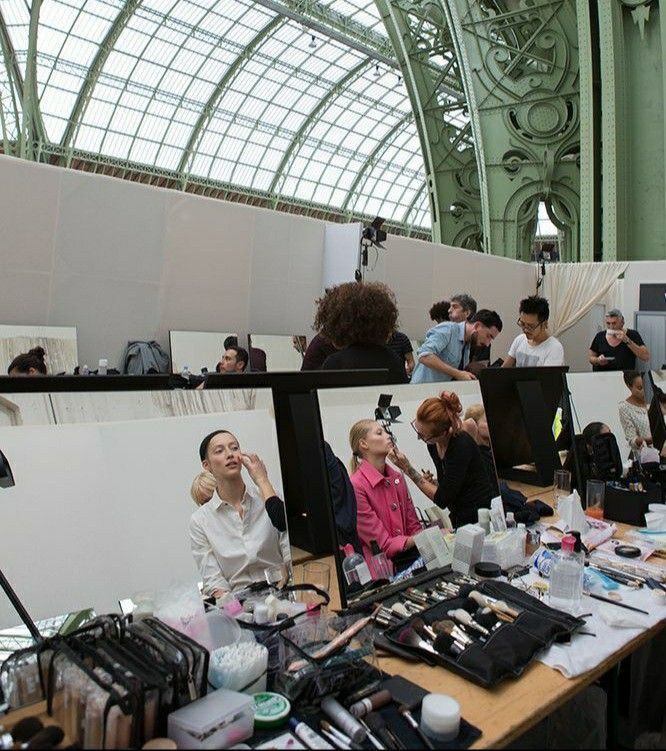 Other key considerations when organizing a fashion show are: 
The location and appropriate spaces for what you want to transmit. 

The materials, furniture, and decoration. 

Experience, supplier selection, contacts, and relationships.

Of course, brands need a strong and innovative proposal, because even well-known fashion houses can lose popularity if they present collections without creativity and freshness.

The role of the press is also decisive, to achieve a greater social impact. Having the presence of public figures is also a way of guaranteeing a greater impact.
And now that we review some essential details of fashion shows, we move on to another important point. We can say that the current couture shows in Paris are such a spectacle. The prices are just as amazing as the dresses. This begs the question: 
What is the point of couture if only a few people will buy it?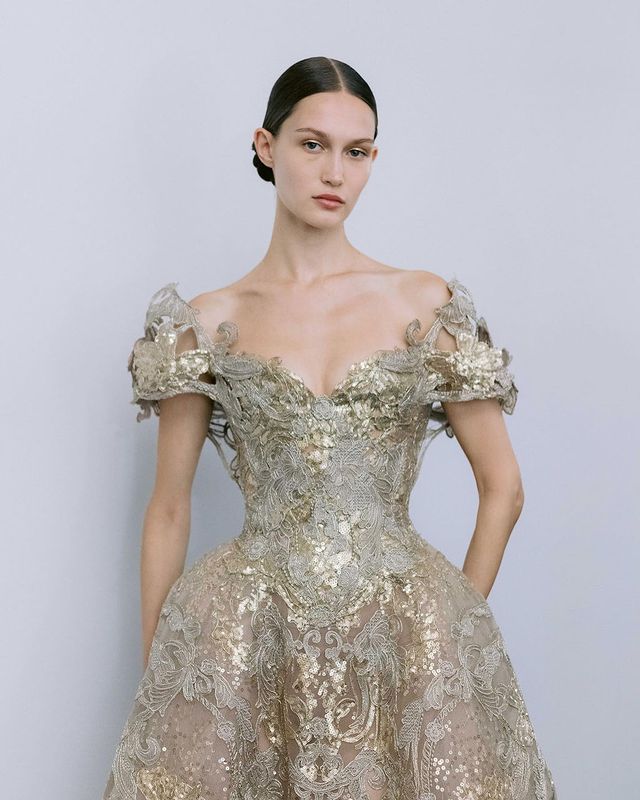 Haute Couture has a tiny clientele (about 4,000 people worldwide). The Fédération de la Haute Couture et de la Mode de Paris (FHCM) is in charge of preserving the standards of French fashion culture. Members must make custom-made garments in a workshop with at least 20 full-time technical workers in one of its workshops to qualify as haute couture. The garments are made with fine, high-quality fabrics. But the main detail of Haute Couture is the low intervention of sewing machines, from the beginning to the end it is sewn with extreme attention to detail and by hand. Each season, it presents a collection of at least fifty original designs, in which a large amount of time is invested (aprox. 500 hours on a long dress).
And not all haute couture pieces are sales oriented; sometimes, they are designed and built for the catwalk, like an art exhibition, for example, or they go directly to be exhibited in museum exhibitions. Among the official designers or fashion houses that are part of Haute Couture Week are: Chanel, Valentino, Christian Dior, Giorgio Armani, Jean Paul Gaultier, Stéphane Rolland, and Giambattista Valli, Elie Saab, Elizabeth, Valentino, etc. 
These couture shows must express the brand's identity as well as the spirit of its collection. Besides, continually doing fashion shows consolidates the brand and gives it a market position. 
Everything sounds pretty good so far, but fashion weeks like the one that took place a few days ago have an ecological impact.
Currently, the environmental impact of the fashion industry is pointed out (with good reason) and fashion weeks are no exception. During this period, more than 100 shows are organized which, as we have already seen, require great planning and resources.
Although designers and brands are working on becoming more sustainable, we would really like to see this reflected in their collections. Because haute couture awakens trends! Concepts and details that dot everyday garments are extracted from here. This is a fantastic platform for effecting change.
And even if brands are really working to become more sustainable, it doesn't make sense if followers don't seek this same commitment. This is our role as spectators, to be aware of the other side of the coin to exalt and pursue new approaches that seek socially and environmentally sustainable development, and also make others see that in addition to the beauty we experience in fashion weeks, they also have an impact.
Fashion weeks are wasteful,  one 15-minute runway presentation can take six months to create, and moments after the lights come up, the paper invites, plastic water bottles, leftover food, and more get thrown into the garbage. They also increase the number of visitors to these areas. Research indicates that the impact of buyers and designers traveling to attend international shows during four major fashion seasons amount of carbon emitted in one year was about 241,000 tons — or equivalent to the energy used to light up the Eiffel Tower for 3,060 years!!!
In 2019 Stockholm canceled its fashion week out of concern for the environment. Jennie Rosén, director of the Swedish fashion council, spoke about it:" We need to put the past to rest and stimulate the development of a platform relevant for today's fashion industry, and support brands in their development of next-generation fashion experiences. By doing this we can adapt to new demands, reach sustainability goals, and be able to set new standards for fashion." Which sounds like an excellent approach for the next fashion weeks to take.
This does not mean that fashion weeks so full of artistic expression and loved by many should be canceled, this is not an option, fashion generates an incredible amount of jobs, collaborative work, and income for cities and brands. Changes have to be made at fashion weeks, getting rid of them completely may not be the solution. 
Many of us believe that a less extravagant fashion week is possible in order to become more sustainable. Many shows, for example, are moving toward using multi-use sets rather than putting together and dismantling a new set for each show.
Small changes are essential for success, and continuing with fashion week allows emerging designers to showcase their new ideas for sustainability. Sustainability should be the focus of the fashion industry in the future, but will these brands' new sustainability efforts be sufficient? The only way to know is to raise awareness among others, talk about these topics,  and change how we consume fashion.
Although fashion (particularly haute couture) is indeed expensive, elaborate, and exclusive. In its handcrafted form, it is also one of the highest expressions of fashion concept and execution. These garments usually have the objective of demonstrating the maximum execution of mastery in arts, concepts, textiles, silhouettes, and materials of each designer or house.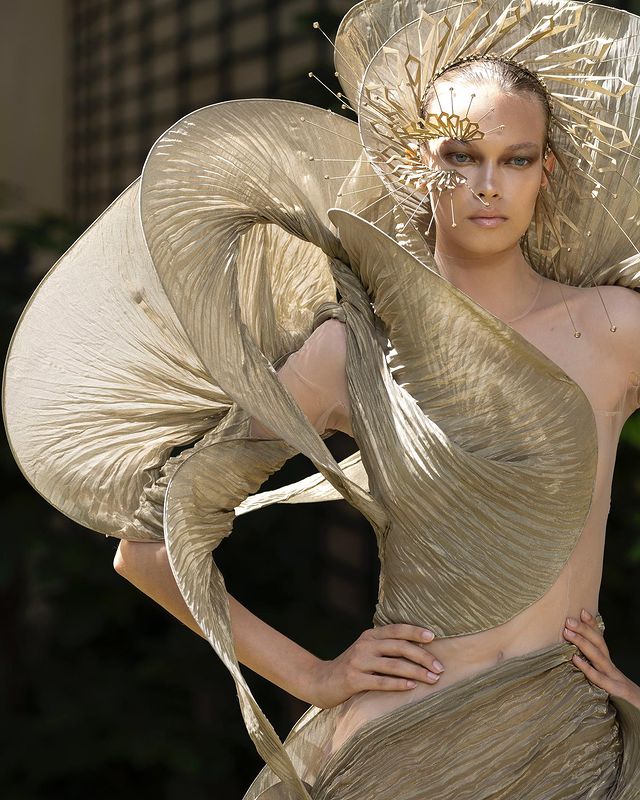 I recommend viewing haute couture catwalks through the lens of art, because haute couture is that, unique pieces paraded at the level of art, and its primary objective, like any work of art, is to make you think, reflect, irritate, fall in love, or even fantasize. All of this while remembering the work that went into it and looking forward to a new future in which haute couture is more environmentally friendly.
35