*This post contains affiliate links. This means that by every purchase you make we get a small commission at no extra cost to you.
Everyone has gone to their wardrobes at least one time in their lives, only to find lots of clothes but nothing to wear. Ever wonder why does this happens?
Besides not having a personal style (or perhaps you do), you haven't build a functional wardrobe. Maybe you've been purchasing garments that you love, but haven't planned it well.
Just like with makeup, you need a foundation to achieve a neat beautiful look. In fashion, this would be the basics of your wardrobe. However, your basics won't be the same as other people's basics. Think of foundation in makeup, everyone has their own unique preferences & you will choose the one with your skin color. It's the same with wardrobe basics.
Owning a personal style is like the skin tone & the fit of these is like the texture of your foundation (dewy, matte, etc.). If you don't know what your personal style is, I suggest you read our post, it will help you create a unique style that represents you.
Once you have them, you can play around styling items like textured tops, printed skirts, statement jackets, things you own, and love. Trust me, your outfit options will feel infinite, making it easier to find something to wear. And of course, you can add accessories to make it look more like you.
I recommend you to invest in high-quality basics, as they will be your most-used pieces. My favorite brand for great quality is Organic Basics. They are simply incredible, amazing quality, soft, long-lasting, and sustainable, what else could I ask for?
Now, I'm going to show you what are the 6 must-haves everyone should have in their wardrobe. You will see mine, but yours may be different. Still, this will give you a clear idea of why are they so important.
So, what are the essential pieces?
1. Plain White T-shirt. (Or any light color you prefer)
A plain t-shirt is a must-have because it looks great with every pair of pants or bottom that you own. It gives you the versatility you need to create outfits with each item in your wardrobe.
However, if you don't like white clothing, you can opt for a light-colored t-shirt. Why? Well, having the option of color contrast always helps, as it adds more options to your wardrobe.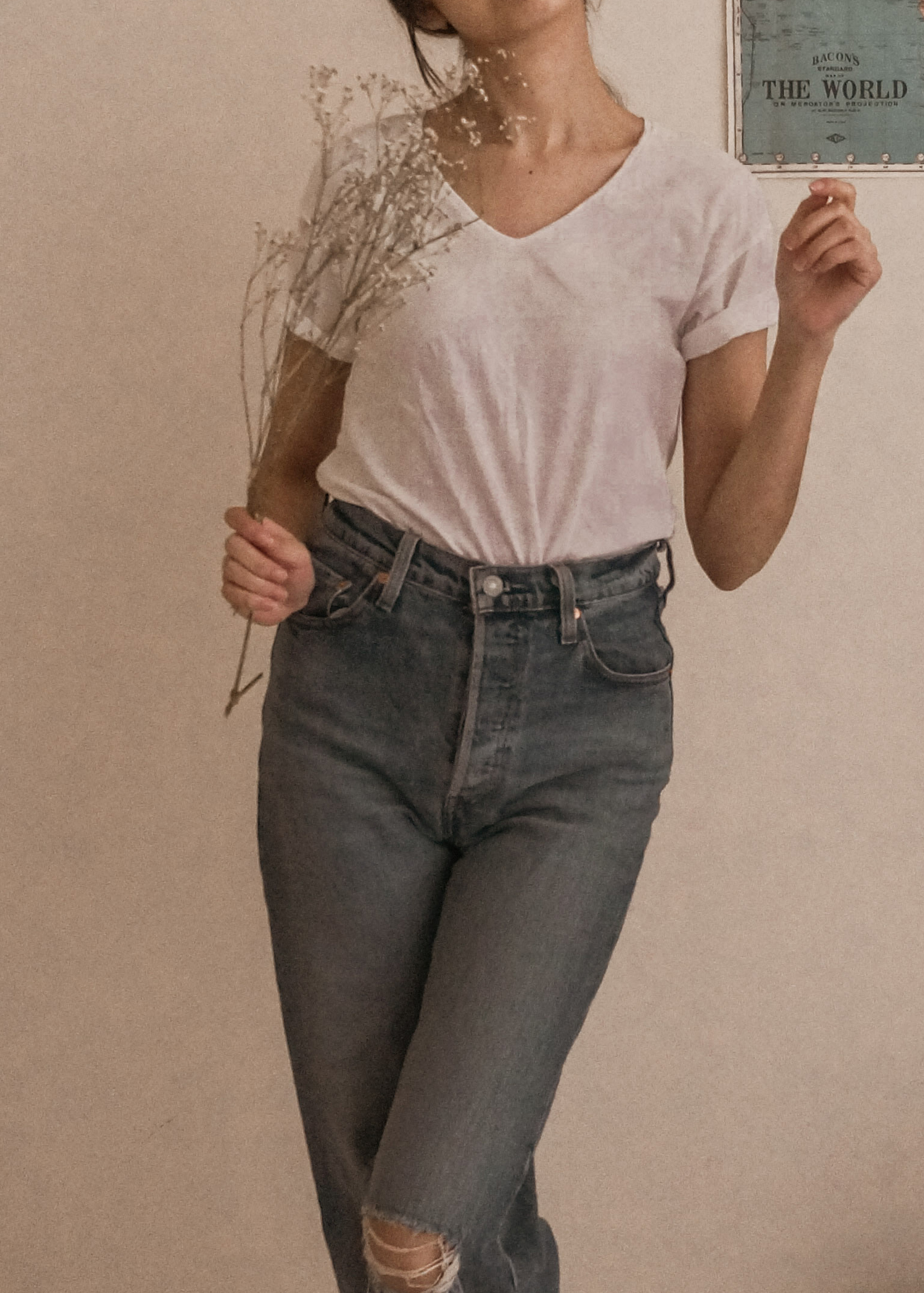 How to make it my style?
You can choose a specific neckline. Maybe you love V neck or crew neck tops, whatever works for you. You can also choose between a baggy t-shirt or maybe some slim cut. There are no rules, choose what you like.
Outfit ideas with a v-neck:
As you will see, I'm pairing this t-shirt with different colors, shapes, textures & prints and it looks good with everything. All these outfit ideas are in my very particular style (natural/romantic). You can try our quiz to find out what your style is. However, a v-neckline makes it look more casual & sporty.
Now, let's see what happens if we change to an open round neckline and add long sleeves:
It still looks good, doesn't it? I'm wearing the same bottoms that I used with the v-neckline. This is the magic of a white t-shirt. Of course, the round neckline makes it look softer and more romantic.
Now, let's say you don't like white…
You can choose a plain t-shirt in a light color of your preference. Here's an example:
Again I'm showing you how this looks in my style. I wear a lot of neutrals & pink, so I chose a light pink t-shirt. This one is from Organic Basics, you can look for one in a color of your palette.
Same complimentary items, different t-shirt. I chose different textures & colors so you can see how versatile it is to own basics.
2. Basic Black t-shirt. (or any dark color you prefer)
Just like a plain white tee, you can make a lot of different looks with one of these. I honestly love how black contrasts with so many colors. These garments are so practical and really offer lots of possibilities.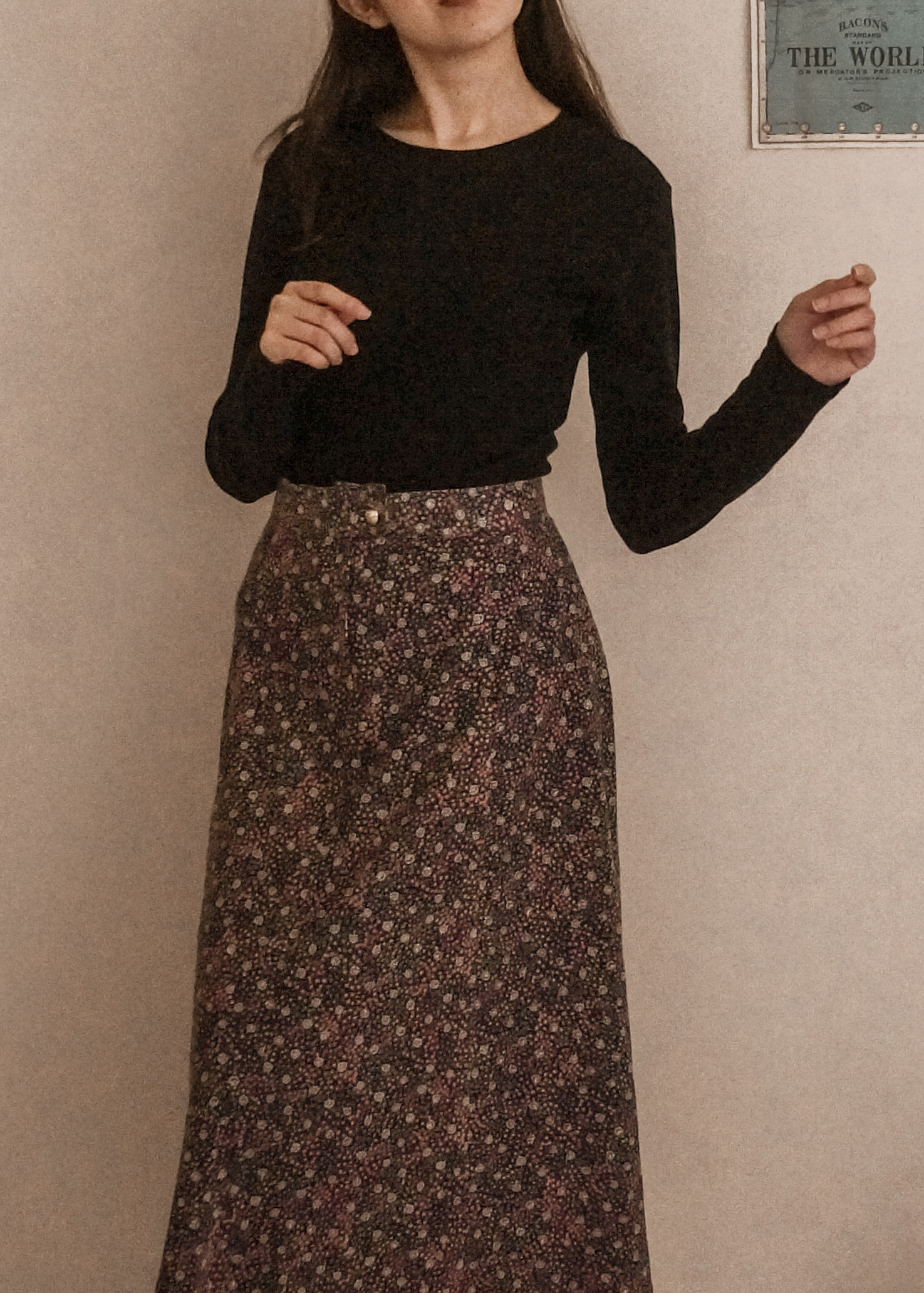 When it comes to choosing the right one for you, the same applies to this one as it did with the white/light one. Pay attention to the necklines, the sleeves, and the fit to choose what's better for you. Again, I'm wearing Organic Basics.
Outfit ideas with a round neck- long sleeve black t-shirt:
I'm using the same items as I did with the white just to show you how it still looks good while adding a different contrast.
This t-shirt has a round neckline and it is one size larger than I usually wear (I normally purchase size S). The fit makes the outfits look more relaxed and casual.
If you want to look more put together, you can choose a turtleneck or a boat neckline. It immediately elevates any outfit, from casual to formal. I'm wearing the Tencel turtleneck from Organic Basics. This is definitely my favorite item in my winter wardrobe.
3. Black Dress (and no, it doesn't have to be little)
Short, long, or midi, you need a black dress in your wardrobe. Why? Simple, because you can dress it up or down as much as you want. It can save you on days you have no idea of what to wear.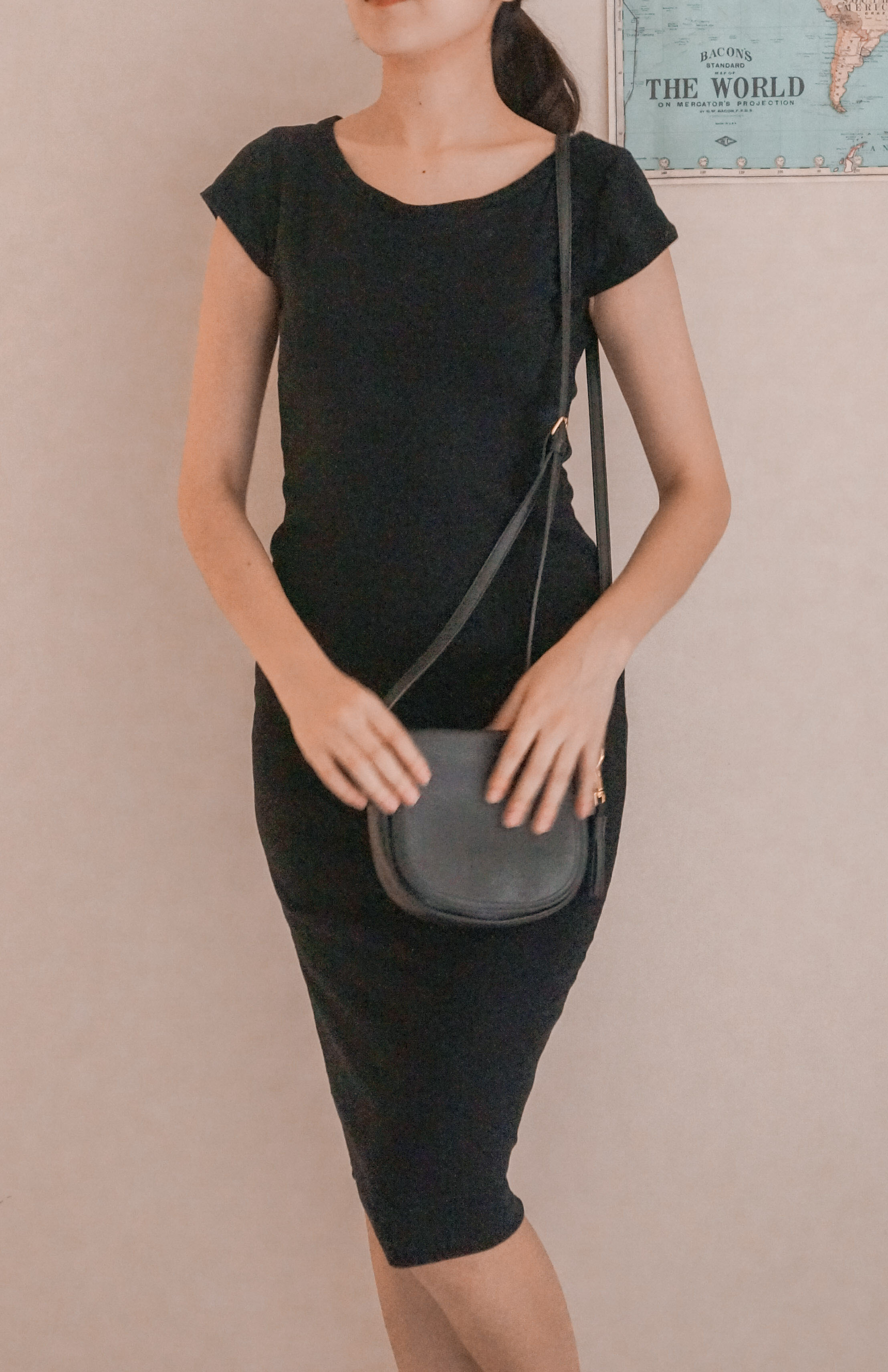 Try to find a cut that allows you to style it with what you already own. My favorite is the pencil cut, as it enhances my silhouette and is as versatile as I make it. But I also own a short basic dress & a midi casual-romantic vibes one.
Add a cardigan, a coat, or a jacket and you'll have a whole different look. You can also style it with a t-shirt over it for a more sporty- casual look.
This dress is a simple straight fit dress. I made it, but you can find something similar in Organic Basics.
Now, let me show you how a midi-dress looks. This one has a more romantic vibe and is more flowy and less formal. However, if you style it correctly, you can end with a very polished look.
If you like this dress, check out the tutorial we have on the blog. I promise you will love it as much as I do, it's the comfiest thing ever.
4. Blue Jeans
The shade is really up to you. Some people prefer dark jeans and other light jeans, others like me, enjoy an in-between shade and that's what I actually recommend.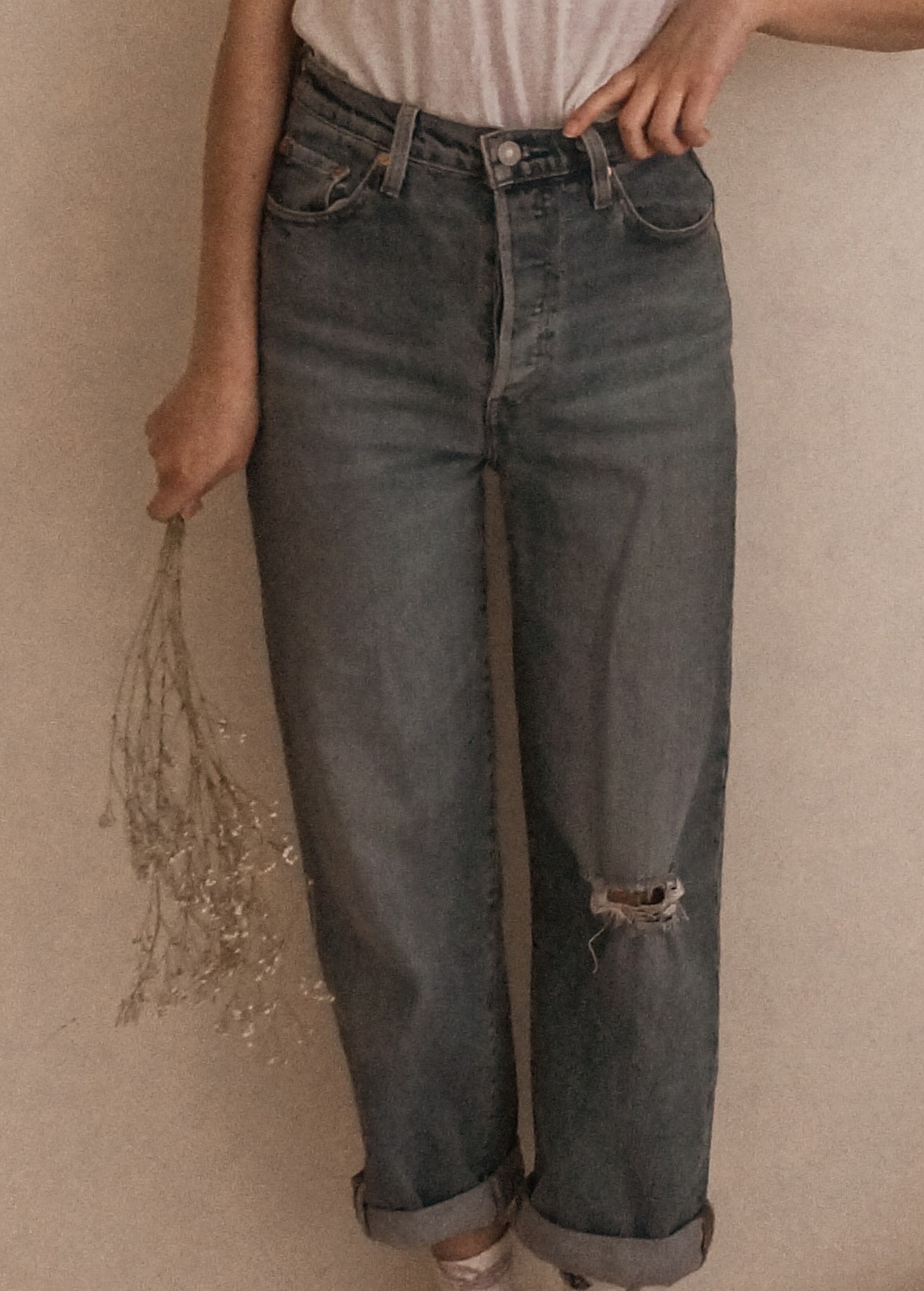 Choose a fit that you like, for example, I don't love skinny jeans that much. I don't think they're comfortable and make me look, sometimes too skinny. That's why I love to wear mom-jeans. So, make sure you have a pair of jeans that really align with your preferences.
Of course, pay attention to the rise too. Do you like high waisted jeans? Or mid-rise? This is so important because it changes the whole way an outfit actually looks.
My jeans are from Levi's, I purchased them some years ago when they made a collection of vintage original jeans. Always invest in your jeans, so they last longer and have the fit that you desire.
5. Cardigan
Why a cardigan? For the winter, or chill summer afternoons, cardigans will make your life easier and keep you warm.
Choose a color and a cut that works with your style and other items in your wardrobe, just like all the other essentials. There are chunky, short, long, or light cardigans, choose your favorite.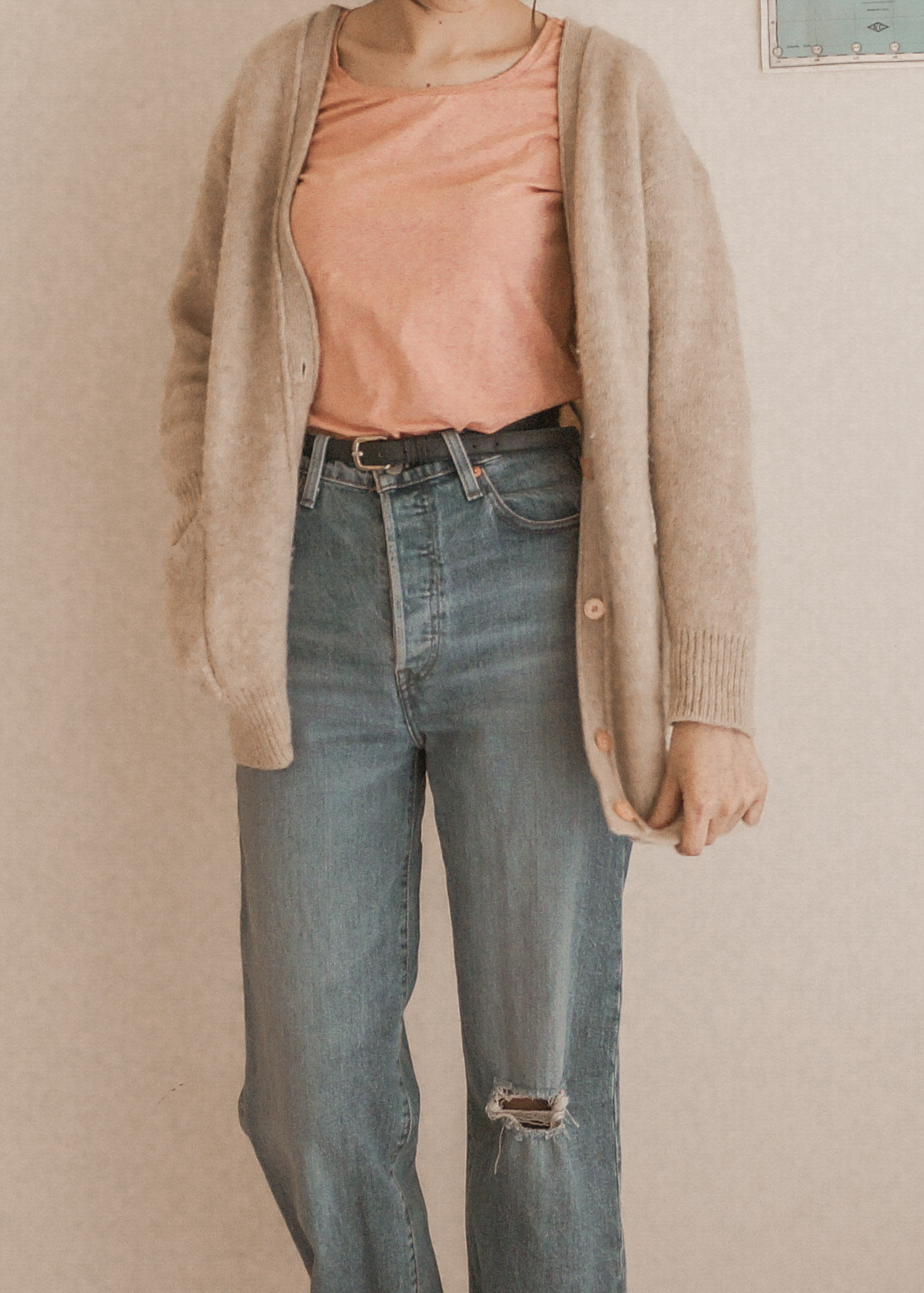 For my neutral feminine wardrobe, I have three solid colors that go well with everything: navy blue, beige & black. However, the one that works better with most of my stuff is the beige one.
Chunky cardigans are the warmest and perfect for fall or winter, but they're also the less formal of them all. The one I'm wearing is vintage and belonged to my mom.
On the other side, thin cardigans look a little more put together and more elegant. Take a look:
I recommend you to reflect on your lifestyle and according to it, choose the most appropriate cardigan for you. The material can also make it more or less warm. Wool, cashmere, and alpaca are the warmest. While cotton can be more fresh, perfect for the summer.
6. Neutral Coat
Depending on your style, you might need a trench coat or a long coat. Try to find a neutral shade that again, works with your wardrobe. Maybe you like light pink or dusty shades, then maybe a beige coat could work for you. If you have a more elegant dark wardrobe, choose a black or navy blue long coat.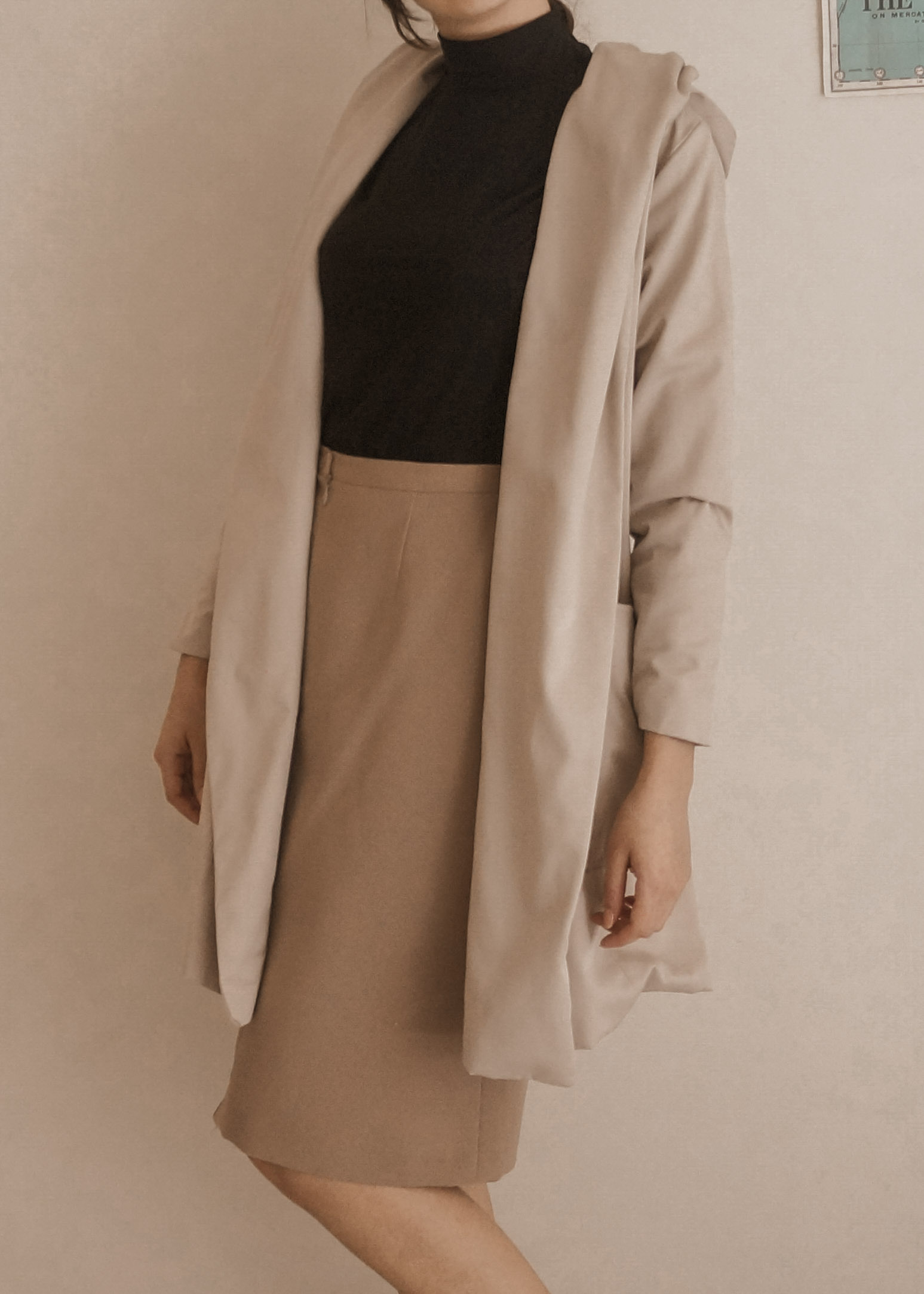 Knowing your personality style could help a lot to see what your ideal coat would be. If you haven't taken our personality style quiz, you totally should.
A coat makes an outfit more elegant, and it keeps you warmer than cardigans. They aren't usually the most affordable, so make sure the one you choose is what you love.
This one is also self-made, it was one of my school projects and I still wear it. You can find affordable coats in vintage or second-hand shops. A lot of vintage coats have great quality and are warm and pretty.
The truth is, once you have these items in the right colors, your wardrobe magically expands. You don't need anything else but pieces you love, dresses, skirts, tops, jackets, etc. The options become infinite and your wardrobe will make more sense.
If you are struggling to identify which colors are better for you, please check out our 5 easy steps to find your personal style. You will make yourself a favor and you will have fun!
Finally, if you are interested in starting a sustainable wardrobe and but feel like sustainable fashion is too expensive for you, join us in our I Made My Wardrobe Challenge. We will teach you how to make +50 outfits with only 12 items on a budget. And yes, we mean it when we say on a budget.
I hope these tips were helpful to you! Don't forget to check out Organic Basics if you're looking for essential pieces that last and feel like you're wearing a cloud.
---
BECOME AN OFFICIAL MEMBER OF OUR CLUB!
We would love you to be part of our community. There are monthly freebies, giveaways, weekly tutorials, and other secrets we only share with our insiders!
JOIN AT THE END OF THE PAGE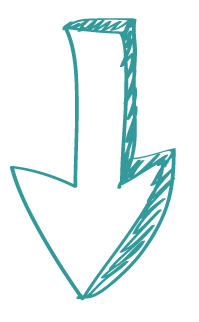 2