What is the Angelic Essence? 
Kitchener defines the Angelic essence as the most yin and ethereal essence. Most of them have soft features (also contrasting features) and look like they either belong to a different era, or like some out of this world creature. They might have some exotic faces.
The clothing lines for the Ethereal essence are long, flowing and with lots of fabric and drapes. There is a lot of inspiration in galaxies and everything mystical. The Ethereal or Angelic Essence is also next to the Dramatic essence, even if it is the most Yin. This is because Angelics tend to also have elongated features, but in a softer way compared to a Dramatic who can be very sharp.
Characteristics of an Angelic/ethereal
It's important to keep in mind you don't need all of these features to have Angelic essence. In fact, most of us have more than 3 essences, so the following information applies to someone who is a pure Angelic. Still, you might relate to some of the following characteristics. You might have Angelic, but you have other essences too. We help you find your essence blend here.
Physical characteristic of someone with Angelic essence:
They will most likely have a Dramatic Kibbe Body Type. 
Long vertical line.
Very spaced eyebrows and eyes.
Very low contrast between their skin, eyes, and hair.
Oval face shape.
Round features.
Hourglass body shape.
Personality traits someone with Angelic essence might have:
Gentle.
Complex.
Contemplative.
Impressive.
Insightful.
Original.
Reflective.
Wise.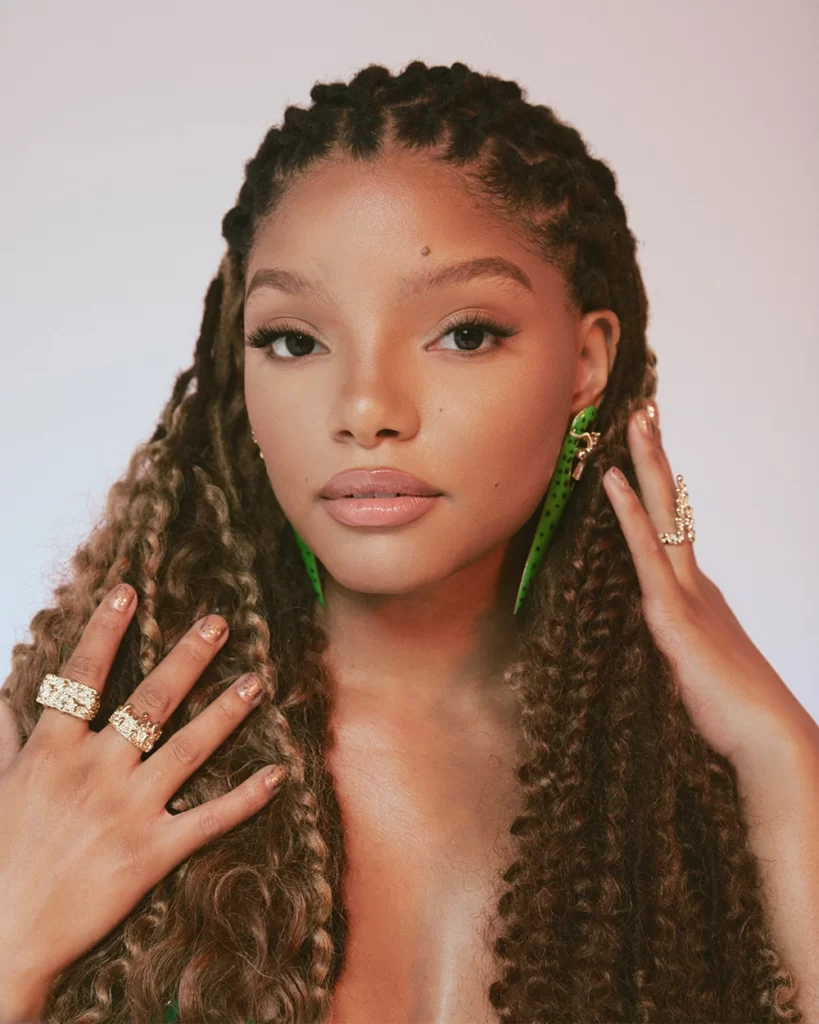 Cara Delevingne on Elle Magazine
Someone with ethereal essence will usually be seen as different.
how they are usually perceived (even if they aren't that way):
They sometimes go unnocied, but when people look at them they stare.
They look like mermaids, fairys, aliens, or Goddesses.
They give the appearance of being too quiet and introverted.
They can seem aloof.
Like they don't belong anywhere.
The Angelic style essence dressing lines
You might have Ethereal essence if you look good in:
Long and flowing silhouettes.
Garments with drape on them.
Shiny materials and metallic fabrics.
Transparencies in fabrics.
Silk and satin fabrics.
Jewelry with stones and diamonds, shiny.
Mystical patterns, if they have golden or silver on them, better.
Long, wavy, mermaid hair.
Golden hair accessories.
Long dresses with lots of movement.
Shiny makeups and low contrast.
7