-Alternative fashion brands-
In the fashion world, we can find a little bit of everything, including big fashion houses and established brands, transnational brands with mass production, and small (and not-so-small) slow fashion brands, to name a few.
As a result, we'll look at some brands steeped in creative culture that want to make an impact through various collaborative efforts, such as responsible sourcing, connecting with local artisans, and preserving their traditions, moving away from fast fashion.
Another feature that defines these brands is their focus on problem-solving, — in other words, they provide actual solutions to customers. They concentrate on the necessities, the basics, the economical, and the high quality. What exactly do I mean? It's as easy as wearing clothes that fit your body well and make you feel comfortable, or in footwear, for example, the innovation around comfortable heels. 
So, if you're seeking to expand your brand repertoire, have a look at what's coming up! Because we all have various requirements and likes when it comes to how we dress, you're bound to find something that appeals to you here. From essential clothing, denim, and alternative footwear to vegan purses and the combination of crafts and technology, there is something for everyone.
The popularity of this kind of clothing is growing, and it appeals to people of all ages. In other words, "sculpting" clothing is clothing used to mold and regulate the body, typically composed of elasticated material and sometimes adding other reinforcing features. Women have traditionally worn this apparel style more often, and usually solely as undergarments. However, this is no longer limited to the feminine gender. Sculpting garments, in addition to intimate garments, are spreading to other types of clothing.
But let's go to the most relevant, which brands produce this type of clothing?
Item M6: I believe this slogan, "Elevate your every day," expresses its goals in the industry. For several years, this brand has been innovating in garments based on medical knowledge. These garments are also of high quality —from their materials, which have been obtained and tested to have a positive impact on the body and the environment, to their construction and design—. This brand also strives for a perfect fit that feels like a "second skin" or "soft hug." Its fabrics absorb moisture, keeping you cool, and the designs are tailored to the female body.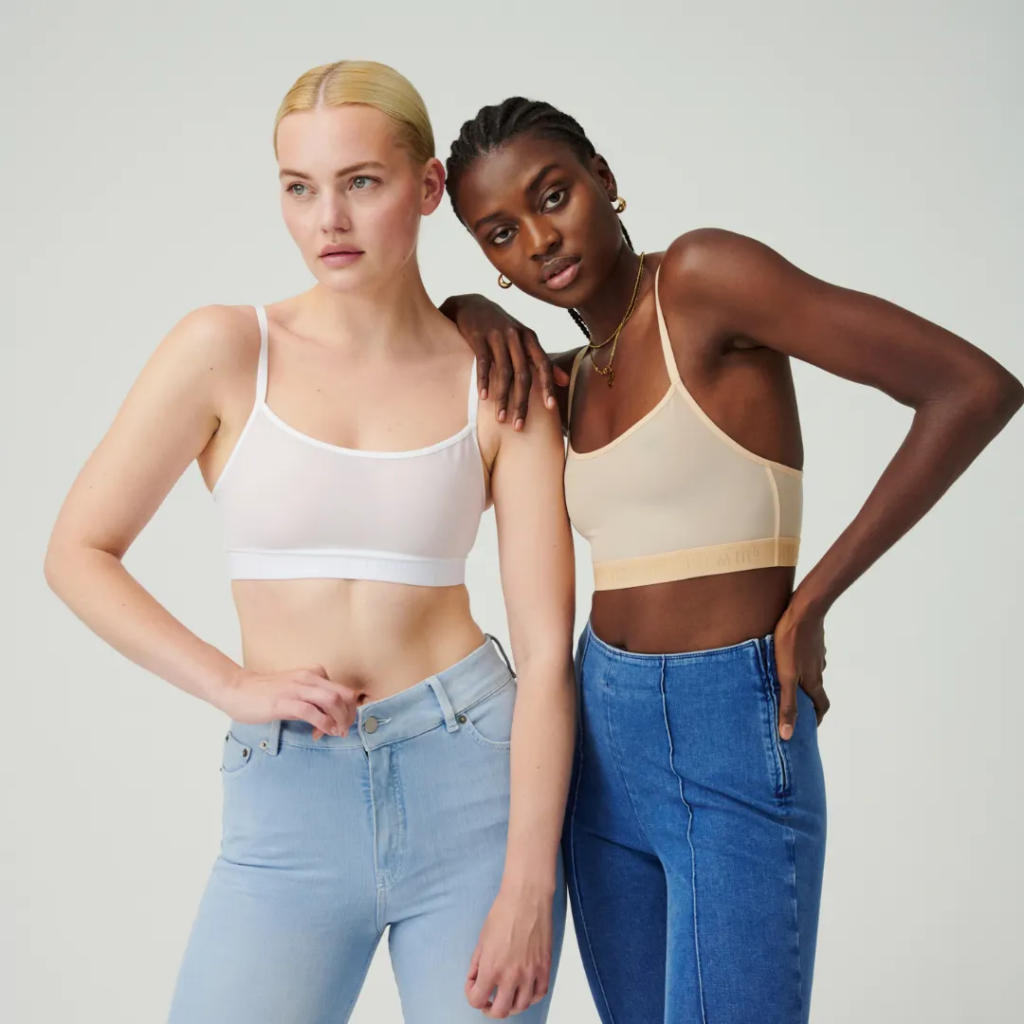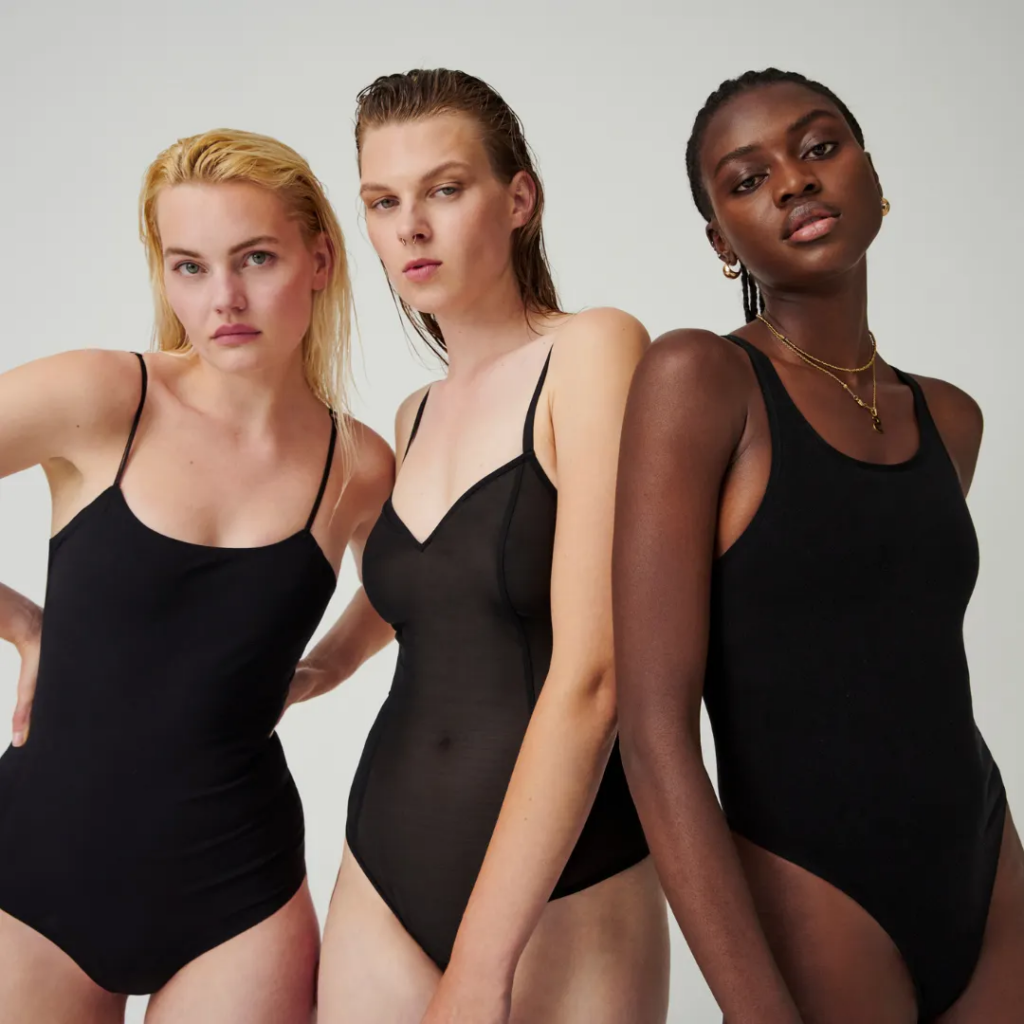 Among its main garments, you can find tops, jumpsuits and dresses, underwear, shorts, and socks. As well as more specialized collections made of ribbed, or a collection specially designed for pregnant women. 
Personally, I've never felt comfortable wearing swimsuits; I'm not sure if this happens to you, but sometimes these clothes aren't flattering on my body type or I can't find one that makes me feel pretty and matches my style. The following company is called TA3 and it is one of those brands made to solve this kind of problem because its designs are very elegant and practical, some even look like dresses or have corset details but for swimming!
Its founder, Leila Shams, poses the following question: Why do we wear shapewear under our clothes but when we're most exposed we wear the flimsiest, most shapeless garments ever?  As a result of her questioning, she created hundreds of prototypes and accessories to support and sculpt and be waterproof. This designer, whose creations have been worn by famous people, also claims that the most rewarding aspect of her job is making women love the way they look in swimsuits, she wants to make them feel beautiful, free, and comfortable. Furthermore, a portion of the proceeds are donated to children's charities.
But we also need support and comfort in sportswear, right? And we see this in Joja's garments, founded by two fitness influencers from California and Copenhagen; if you like seamless garments and leggings, you'll like this brand. Also, why limit ourselves to using these garments only as sportswear when they can serve a dual purpose and be worn at other times of the day?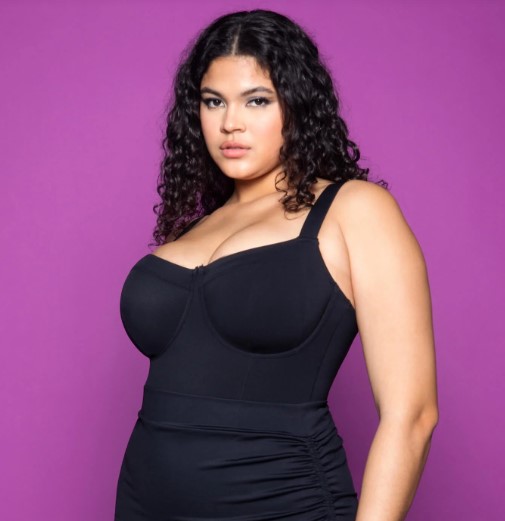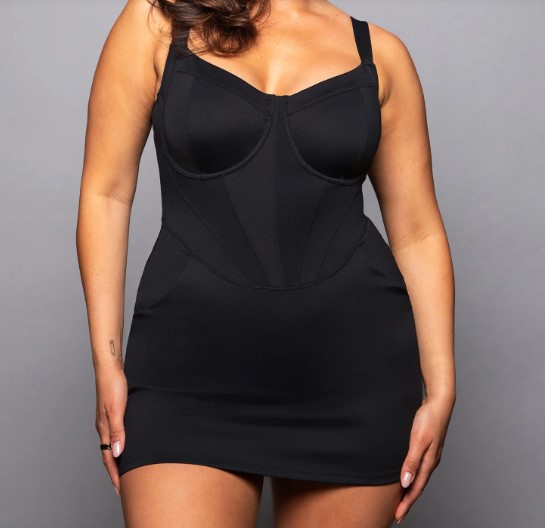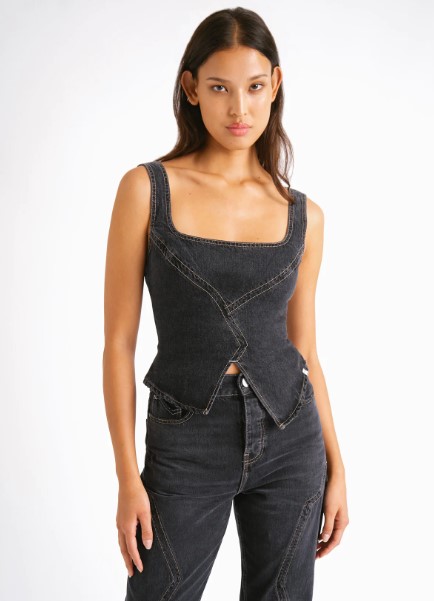 The 2000s resurgence has led to a new appreciation of denim, which is an essential material in every wardrobe, as it's long-lasting and versatile, regardless of not always being the most eco-friendly. Despite this, I'll show you a brand that is making great innovations in denim and its production.
Dala is a London-based circular denim brand that is manufactured in Paraguay. Dala designs its garments with longevity in mind, ensuring that the best processes are used, which is why they have several certifications. The garments may appear simple at first glance, but upon closer inspection, you will notice that they are full of details, silhouettes, and creative cuts with personality. But, aside from being fashionable, they are also functional for all body types.
The main goal of these sneaker brands is to create shoes that can be used for anything from marathons to walks in the park, and that are ergonomically designed for any size. Hilma, for example, designs each shoe so that it fits perfectly to the people who will wear it later, for which they offer a wider range of sizes, shapes, lengths, and volumes.
I believe it has happened to many of us: we buy running shoes that we love because their colors are our favorites and we know we will look good in them, and we do look nice on many occasions; but the shoes are uncomfortable, our heels get scraped, our toes are in a tight and unpleasant position, and we end up with aching feet after walking or running for a while.
This is precisely what these types of brands seek to avoid, opting instead for a genuinely user-focused design. And what I like about this type of design is that it not only strives to satisfy our most basic needs, but these types of alternative sneakers are also light, breathable, and offer safety and grip for any kind of activity.
Most of the shoe brands, in general, offer variations in the LENGTH but not in the SHAPE of the foot. This is like bra companies only make one cup size and the only thing that changes is the length of the band, impossible right? That wouldn't work. So why not apply multidimensional design logic to shoes as well?
In conclusion, it is evident that the importance of education cannot be overstated. It is the key to personal and societal development, and it equips individuals with the necessary skills to succeed in life. Whether it is formal education or learning from life experiences, the benefits of education are immense. Therefore, we must prioritize education and ensure that it is accessible to everyone, regardless of their background or circumstances. Let us continue to invest in education and empower future generations to reach their full potential.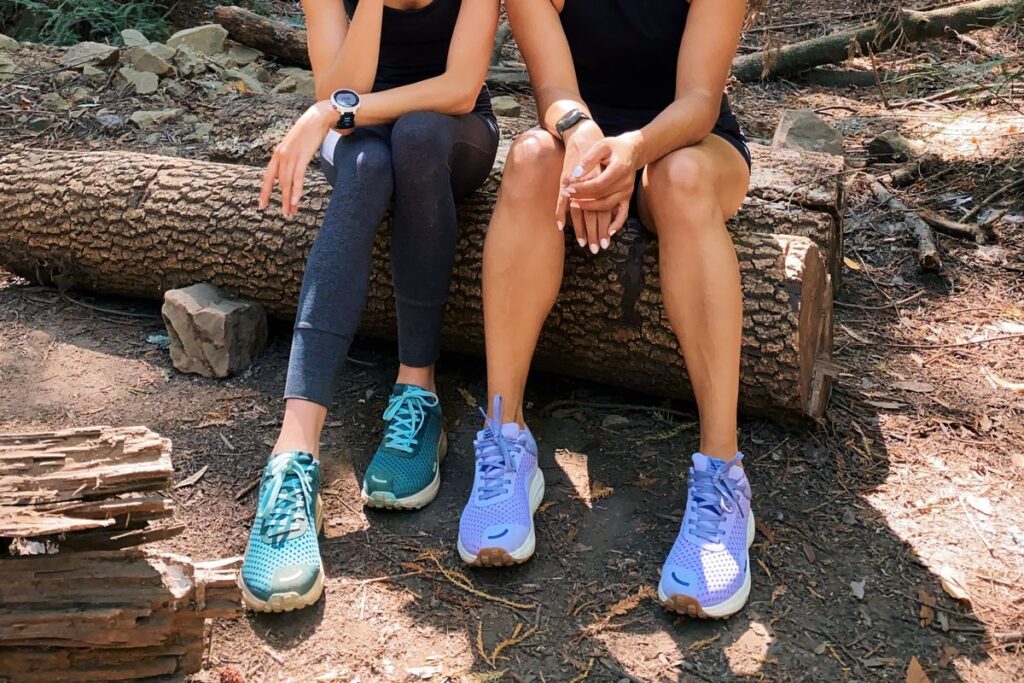 And continuing with the user-centric brands, we have Flux Footwear which is the complete opposite of bulky and unnatural footwear. Cause shoes should help us, not hinder our innate comfort, flexibility, and balance. This brand makes adaptable shoes "that move with your feet, not against them." And I think it's great that this brand also produces shoes for activities like climbing, long-distance running, hard training, and everyday use.
And last but not least:
HOFF: a brand that is currently gaining popularity for its originality. It was created to blur the line between quality, amazing designs, and fair prices. They are a passionate and creative brand. Another distinguishing feature of this brand is that it is never boring; there is always an inventive and exciting design detail that contrasts but does not lose balance.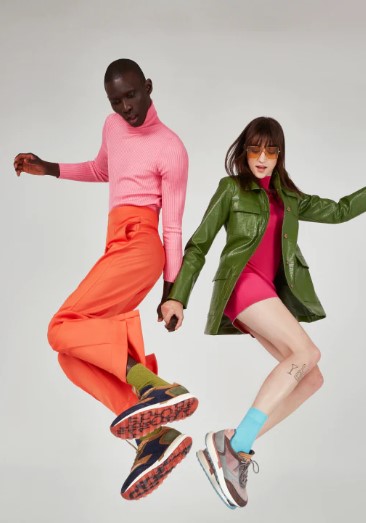 It was rather difficult to discover things created from alternative leathers a few years ago, but today we witness a boom in this industry, as more and more people are interested in the origin of the materials used in their apparel and accessories.
If you are interested in ecological accessories, read these brief reviews of the following brands and I am sure they will catch your attention:
Got Bag has a system that seeks to create a positive impact by recycling plastic waste and turning it into stylish and practical backpacks. It is a brand that wants to be transparent and offers you all the resources to verify the origin of the garments.
And we cannot categorize Got Bag solely as "recycling," because they see far further and are also interested in problem prevention. What exactly do I mean? They collect poorly managed plastic garbage to keep it from entering the ocean and promote awareness about its usage; if there is awareness, there is less waste, hence less environmental damage. Their active technology takes plastic from the ocean and returns it to the raw material cycle, ultimately partnering with scientists to recycle additional forms of plastic and offer up new cleaning options.
Another vegan bag brand I'd like you to know about is Santos by Monica, a Latin-origin brand that is highly popular for its bags made from cactus skin or other natural fibers. For them, it's not enough just to make products look good, but also to get involved and give relevance to local production and timeless design, all in the name of making the user and the planet happy.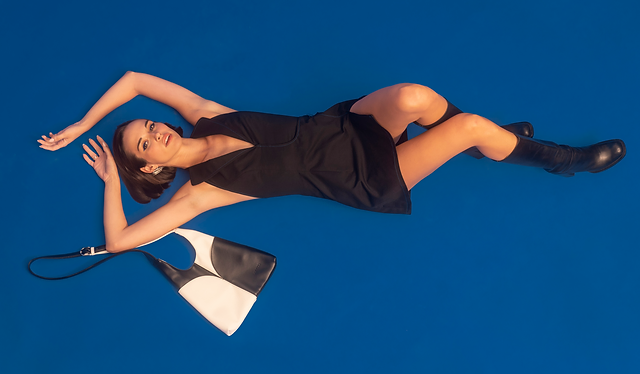 Finally, Frida Rome, a brand founded by two lifelong friends from Manchester, UK, creates vegan bags for "bad girls doing good things," using premium PVC-free vegan materials such as cactus skins and apples, as well as ecological microfiber leathers. You will probably like this brand if you have a classic dramatic essence, like me, or if you are a soft dramatic. If you don't know what your essence is, you can take the quiz "the 7 style essences -quiz" to help you choose your accessories and determine which one will suit you best. 
As you can see, each of these brands has a mission and vision centered on producing garments ethically and transparently that considers sustainability and the environment, as well as people and their real needs. I believe that if an item truly fulfills a need and is produced responsibly and with longevity in mind, it will help reduce fast fashion consumption. "Durability is true sustainability."
And I would like to add, that I think it is good that you know and be aware that an ethical and sustainable slow fashion garment will not have the same price as many fast fashion stores. Don't expect exorbitantly cheap prices, since sustainable fashion is not designed to consume at the same rate as fast fashion. The intention is to seek the best materials and processes, the best working conditions, transparency, etc.
Finally, as a last point, this article is only a suggestion from some brands that implement true innovations and seek to work ethically. They are, of course, not the only ones! There are an infinite number of brands that are currently looking to generate change in the industry, so I suggest you not limit yourself; you have an infinite number of non-fast fashion brands to choose from; keep this in mind when making your purchases; and before all of this, please consider that there is no need to buy an entire sustainable wardrobe to do our part in this movement; we can simply start with what we have, repair the pieces we love the most, and build our wardrobe.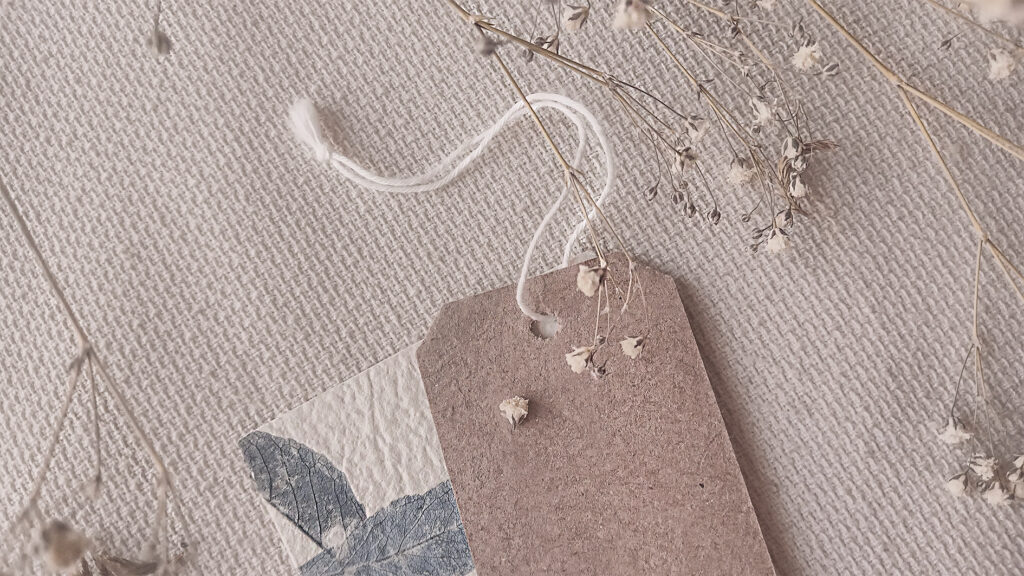 10