If you're here, it is probably because you already know quite a lot about sustainable fashion and conscious consumption. That's great because that is the first step to building a dream wardrobe.
Why is it the first step?
Well, because a dream wardrobe isn't about having lots of garments without purpose. Sustainability can be applied to your own life and it can make a whole difference when it comes to buying or making intentional items.
Knowing how to consume consciously or sustainably, will amplify your outfits as you will be careful whenever you're shopping for a new piece in your wardrobe. 
Each new item is supposed to be a key item instead of just another garment to make outfits with. Everything in your wardrobe should have a purpose, and we can show you how.
If you're still a newbie, make sure to check out The Conscious Consumer Guide first! Then come back and let's begin building that dream wardrobe of yours!!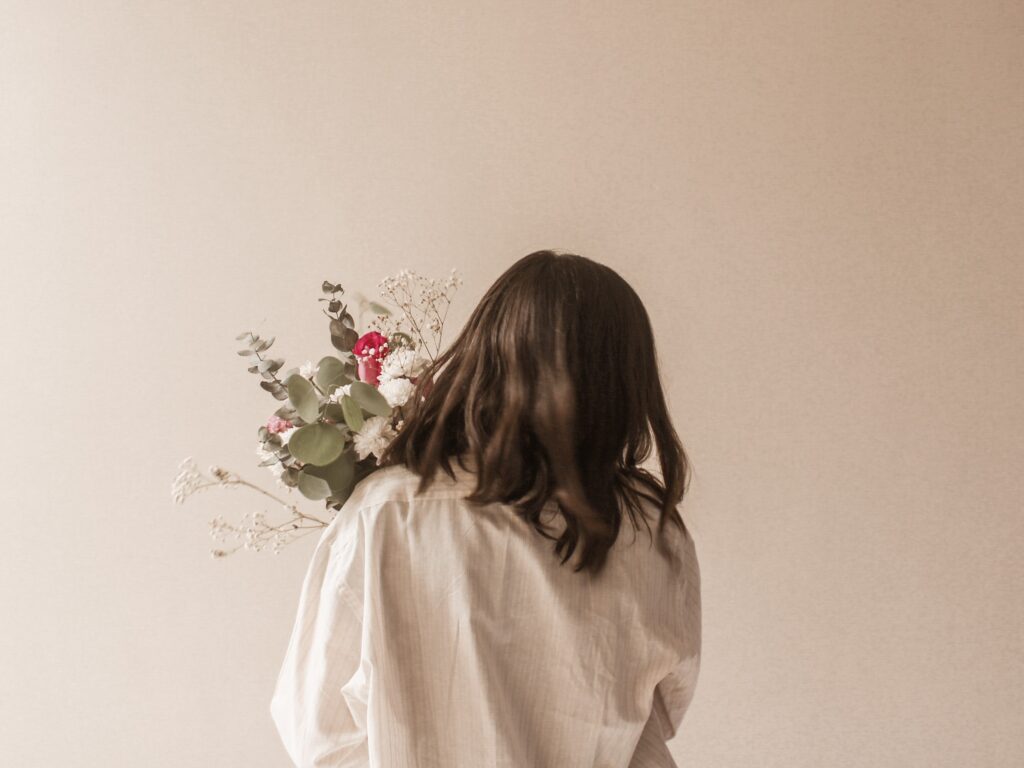 The next step to building the wardrobe of your dreams…
Discover what is your personality style and find a way to adapt it to your own version. You can even have 2 personality styles and that makes you even more original!
Take the Personality Style Quiz and discover what ethical brands share the same style you do! Also, some basics, style tips, and style inspiration so you can begin to rock and feel confident in your style!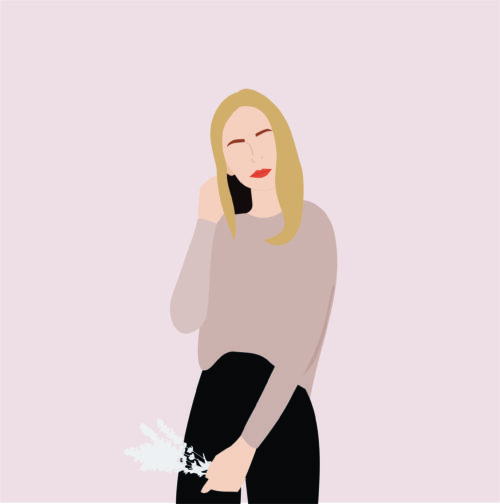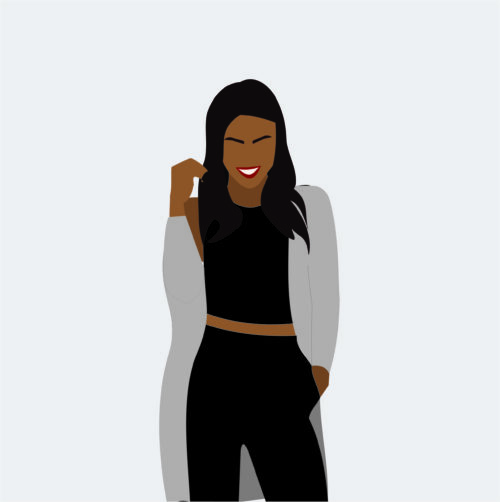 Step 1: The Wardrobe ABC
If you haven't read The Wardrobe ABC, you totally should! To be honest, this is everything you need to start building that dream wardrobe of yours.
In this ebook, we guide you, hand to hand from the discovery and development of your very own personal style that works for your lifestyle and personality. We show you what are those key items on YOUR wardrobe, instead of "basics everyone should have."
Then, we'll teach you how many garments in each category you need (from tops, bottoms, outerwear, dresses, shoes, etc.) You can choose the options that work best for you and we'll share with you how to get the missing garments in a sustainable and affordable way, so you don't break the bank, or go against your ethics. 
After reading the book, you will have a solid plan and you will never have to worry about not having anything to wear again.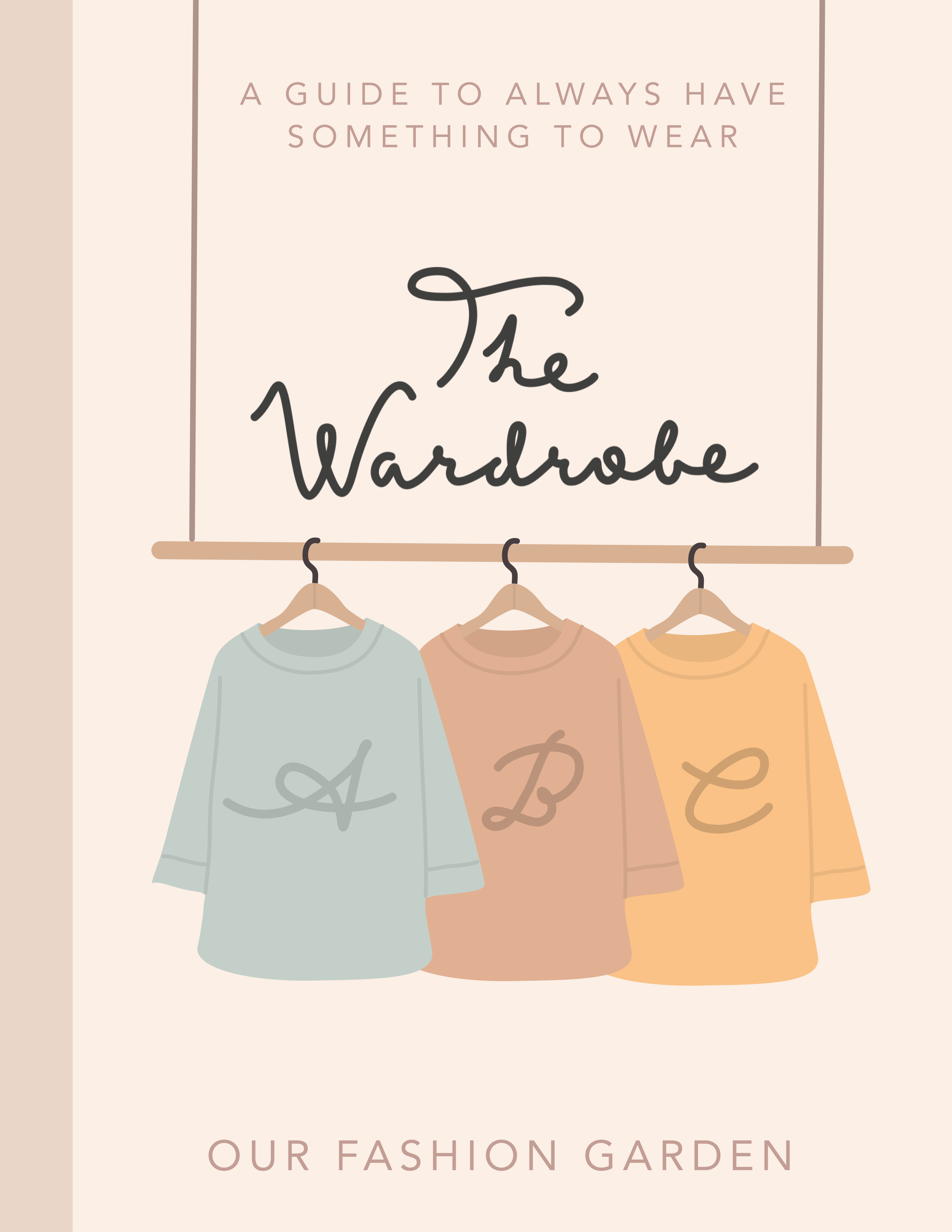 The Wardrobe ABC is a self-discovery journey, where you will learn a lot about yourself and you'll learn how to love and even accept those flaws you have. 
Some of our flaws make us different and stand out from the rest, if we stop seeing them as the enemy, they will become beautiful and inspiring to other women.
Book an affordable Style Consultation with us.
We help you understand your body by giving you our opinion on your Kibbe Body Type and Essence blend and creating a styling guide made just for you. After the styling consultation you will have a clear idea of what looks best on you and you will undertand why whenever you try to recplicate someone else's outfit it doesn't look the same.
Where can I get the clothes to build the wardrobe of my dreams?
1. Make it yourself
We have lots of customizable tutorials where you can modify the design to adapt it to your personal style. This means you can create exactly what you have in mind that sometimes we take years to find in a store.
We have free tutorials on the blog and a lot of budget-friendly in our store. Nothing costs more than $10 and it just takes one tutorial to make different items in case you love a design a lot!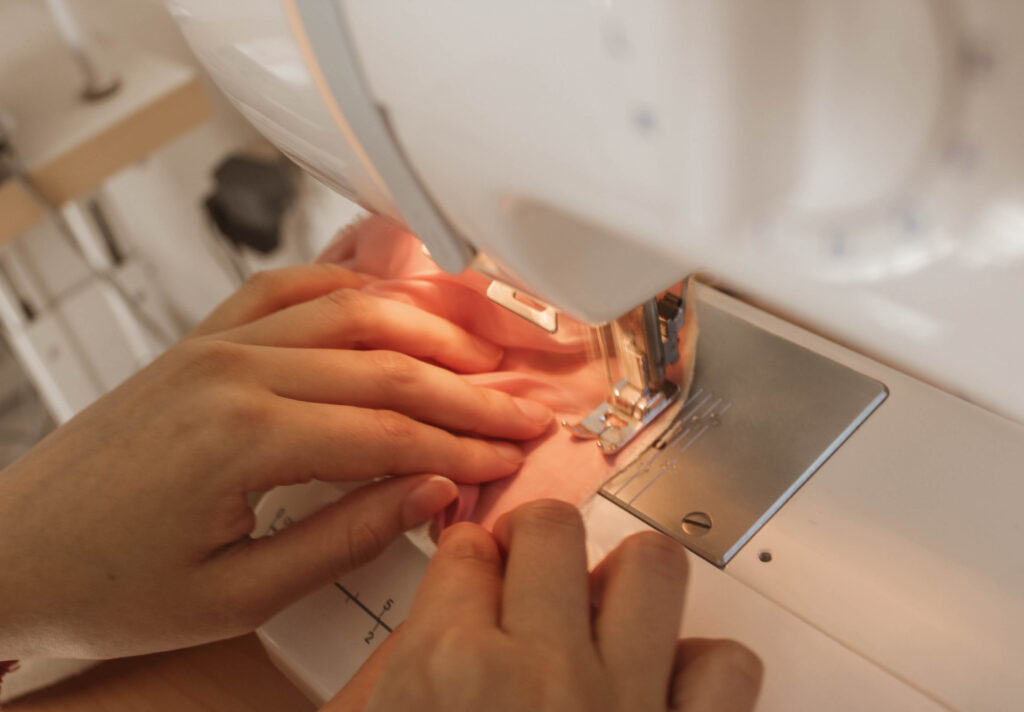 2. Thrift your synthetic fibers clothes
For all those polyester dresses and coats, acrylic sweaters, faux fur or winter jackets, and other non-biodegradable fibers, go to your favorite thrift store! 
Remember to be aware some people struggle to find clothes too, so stay in your size side. And if something looks weird or you're not totally convinced, but you like the fabric and there's room to upcycle, take it and make it something you would use!
Don't be afraid to upcycle even what you don't wear anymore. If it's in your wardrobe already, it is sustainable!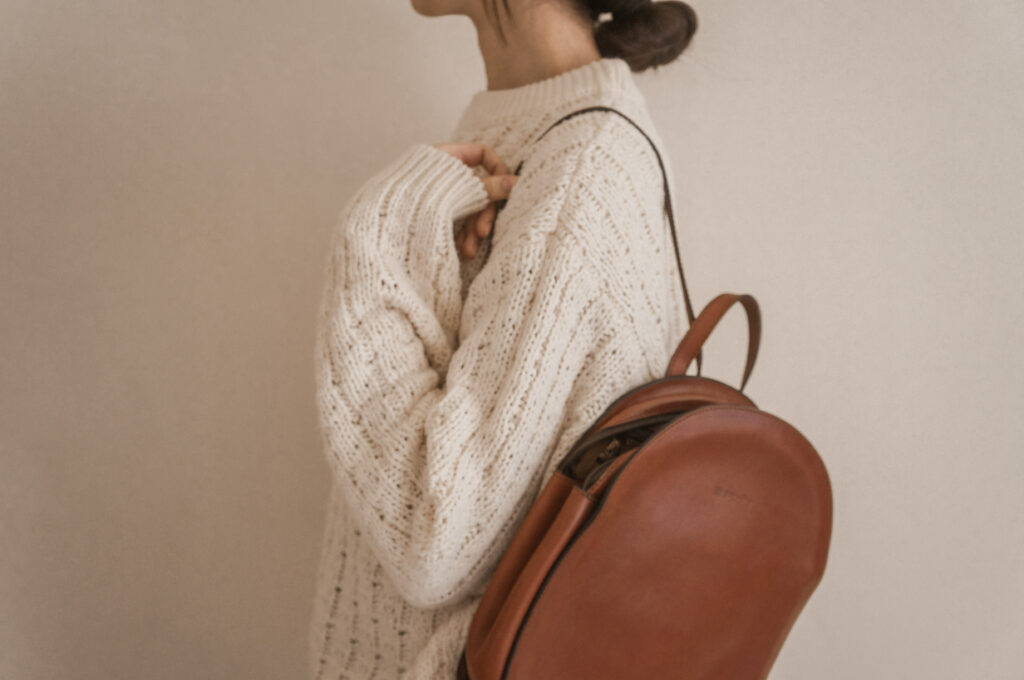 3. Shop all your basics in high-quality brands
While it might sound like $50 is a lot for just a long sleeve t-shirt, chances are that item will last you a lot. And it isn't just that, good quality basics elevate your outfit making it look more sophisticated and expensive.
Our favorite brand for basics is Organic Basics. It is comfortable, the fabrics are beautiful and you can feel the high-quality when you put it on. We've been wearing their clothes for years and it still looks brand new. 
PD: This is not sponsored, it is just our honest opinion.
Check out what are our favorite products from the brand here: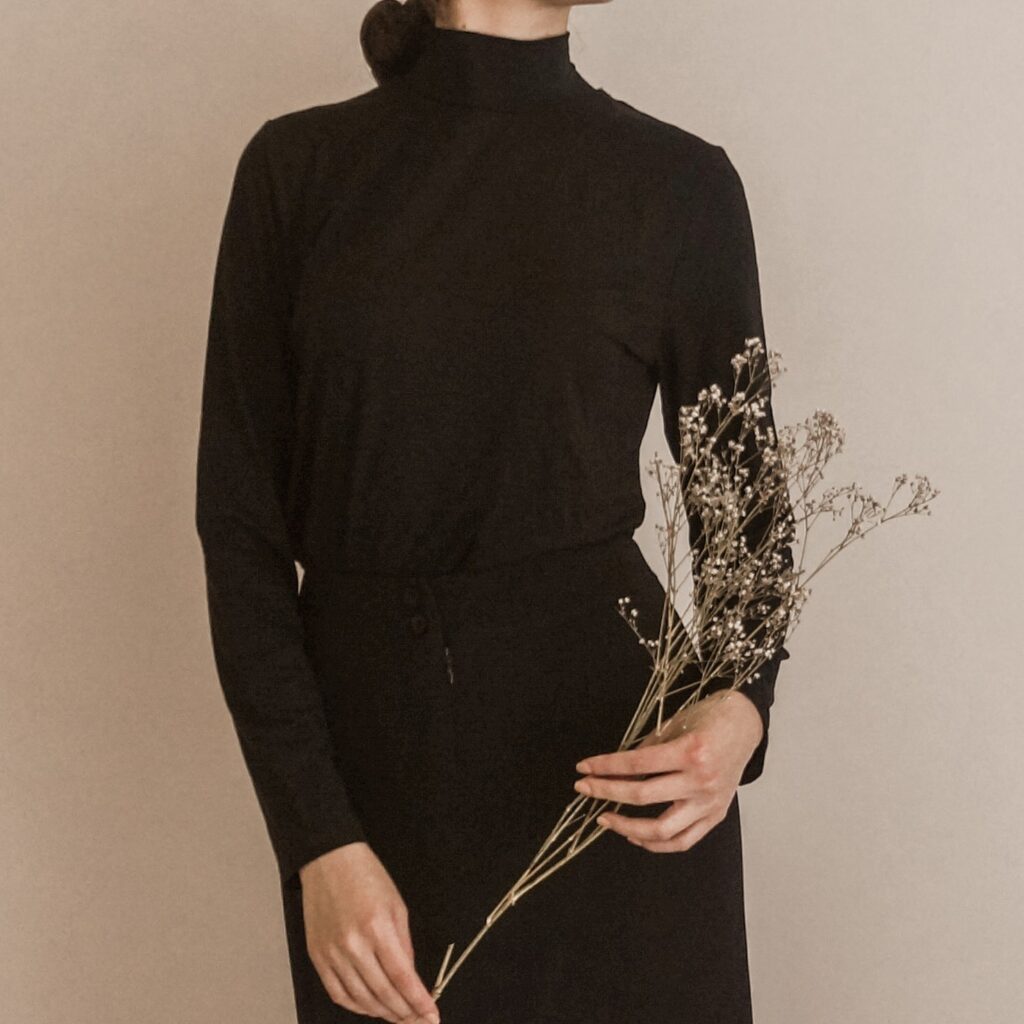 4. Trade clothes with friends or family.
If you happen to be close to someone who is the same size as you, suggest making a trade of clothes! This is super fun and the best part is it is free. 
Everyone has items in their wardrobes that they barely or never wear anymore. Perhaps you like one of those items or that friend likes something about your wardrobe. 
As always, remember you can upcycle those clothes to make them more your style!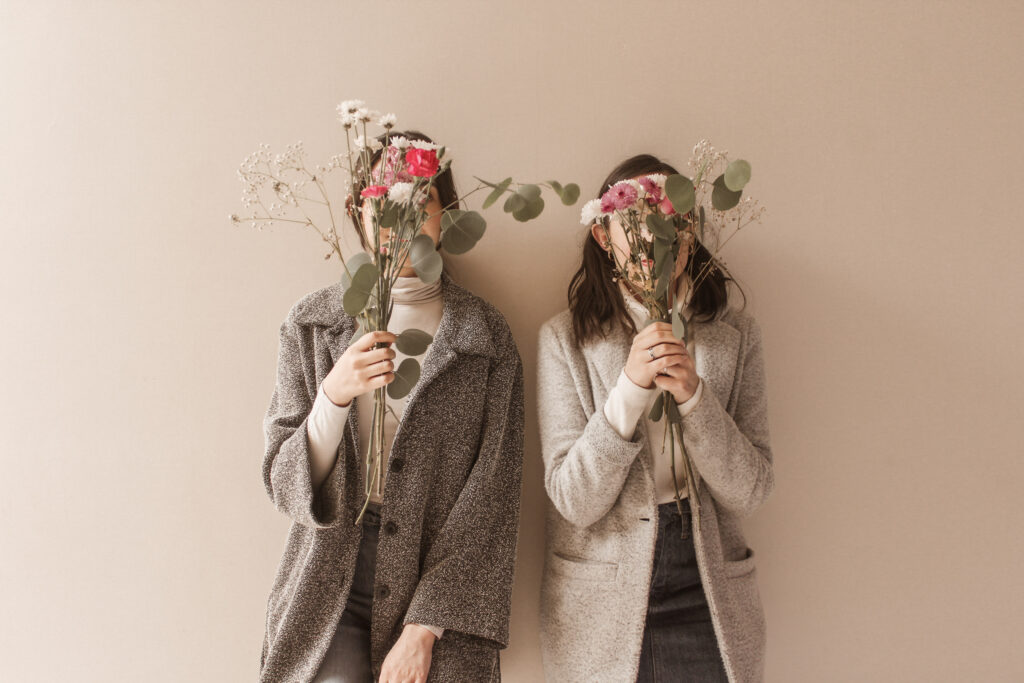 want to keep learning? check out our other guides!