What is the Ingenue Essence? 
Kitchener defines the Ingenue essence as the small-scale yin essence. They have a youthful, feminine appearance. With delicate, rounded features they are the "innocent" looking essence. Compared to a Gamine, they also give the appearance of being younger, but they look cute and gentle because of their features.
The clothing lines for the Ingenue is what we usually associate with feminine clothes, like ruffles, small floral patterns, puffed sleeves, lace and bows. Soft lines and compact, small shapes. The essence is associated with stuffed animals and delicate little flowers.
Characteristics of an Ingenue
It's important to keep in mind you don't need all of these features to have Ingenue essence. In fact, most of us have more than 3 essences, so the following information applies to someone who is a pure Ingenue. Still, you might relate to some of the following characteristics. You might have Ingenue, but you have other essences too. We help you find your essence blend here.
Physical characteristic of someone with Ingenue essence:
They will most likely have a Soft Gamine or Soft Classic Kibbe Body Type. (not necessarily)
Round face.
Low contrast between their skin, eyes, and hair.
Round, big eyes.
Round jawline and fleshy cheeks.
Small upturned nose.
Small heart-shaped or bow-shaped lips.
Smile shows a lot of teeth.
Personality traits someone with Ingenue essence might have:
Appreciative.
Caring.
Cheerful.
Cute.
Curious.
Delicate.
Imaginative.
Optimistic.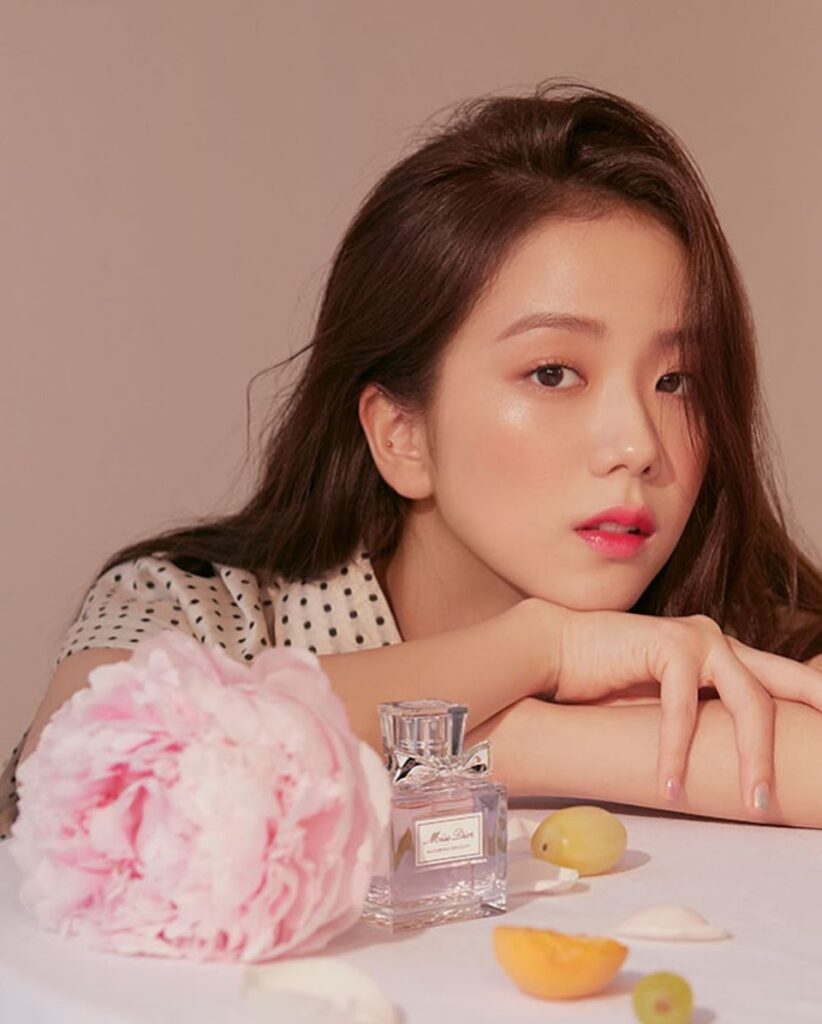 JISOO Fanning on Elle Magazine KOREA
Someone with ingenue essence will usually look innocent to others.
how they are usually perceived (even if they aren't that way):
They look delicate and fragile.
"Disney princess" vibes.
Somewhat naïve, but cheerful.
They give the appearance of being younger than they are.
People think they are harmless.
Like you need to protect them.
The Ingenue style essence dressing lines
You might have Ingenue essence if you look good in:
Soft, flowing and compact shapes.
Vintage pieces.
The color pink, or any light color.
Frills and ruffles.
Floral prints and lace.
Flowing dresses, puffy sleeves, intricate details.
Bows, ribbons, and tiny accessories.
Makeup with lots of blush.
10