Natural fibers have a long history of tradition, craftsmanship, luxury, and natural effectiveness. Animal wool, valued for its natural softness and everyday luxury, is being carefully examined due to its environmental, ethical, and social impact. Many questions have been raised about the use of these fibers; should they be phased out? Are there genuinely positive environmental and ethical practices?
The emergence of vegan lifestyles for ethical and environmental grounds has increased consumer and business interest in animal-free alternatives. However, these natural fibers are silky, attractive, all-natural, and, as previously stated, have a long history of tradition. Furthermore, animal wools are among the most resistant and durable, repairable, keep their resale value, and may be recycled or biodegraded at the end of their useful life.
We all know that animal farming has always been an essential way of life for rural farmers and herders worldwide, so moving away from this practice could have a negative impact on community livelihoods. Giving up animal wool does not appear to be the best solution.
As a result, on this occasion, we will show you the most recent innovations concerning this type of materials, from the supply chain to some brands that are participating in the best practices.
Also, if you want to learn more about the procedure that these fibers go through before reaching your clothes, you're in the right place.
How do you obtain the wool?
Wool is a textile made from the hairs of various animals. While we usually identify the term "wool" with sheep, there are several varieties of wool that may be obtained from other animals such as alpacas, goats like mohair, and cashmere but also some others like camel and vicuna.
These are some of its most acclaimed properties: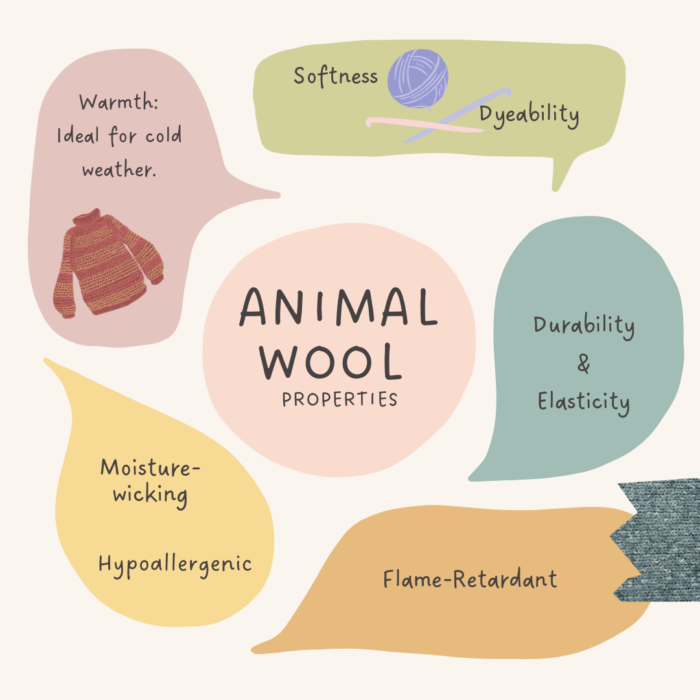 The wool process:
♡Shearing is the first step in the production of wool. Some animals generate wool only once a year, while others produce wool more than once, depending on the species and, of course, the type of animal.
♡The wool is then cleaned and sorted. After this, the excess fat must be removed from the fibers, most large producers use chemical catalysts for this process.
♡Once the wool fibers are cleaned and sorted, they are carded, which is the process of turning the fibers into long strands. These carded strands are then spun into yarn, and after a final wash, this yarn can be woven into garments and other types of woolen textiles.
♡Finally, wool producers may apply other finishes to their products for shrink protection purposes and may also sometimes dye their finished wool products.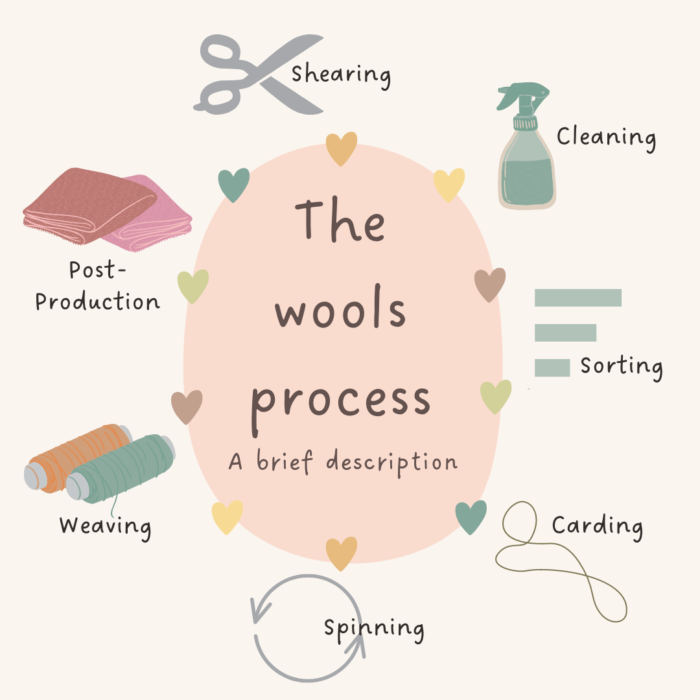 But this process will not be responsible if there is no equally responsible sourcing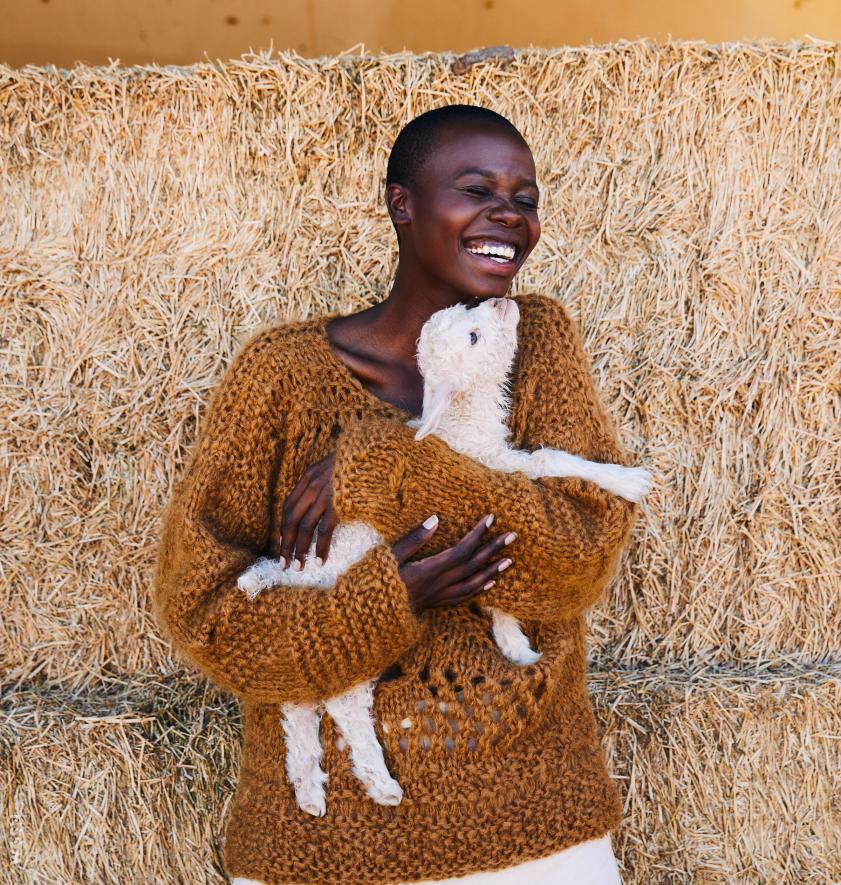 Animal fiber sourcing can be subject to environmental and ethical issues, so brands have taken steps in response to the controversy surrounding animal mishandling to reassure users that the industry is investing in continuous improvement.
For example, Chinese spinner UPW and yak wool supplier Shokay have worked together to build a traceable supply chain and give a fair percentage of revenue back to local communities.
Wool production relies heavily on good land management and livestock. As a result, "regenerative organic fiber" is being developed in these sectors. In other words, the agricultural practice focuses on improving the environment, animal welfare, biodiversity, and soil regeneration are supported. In addition, the animals are raised in the wild and feed on pastures. Patagonia, Eileen Fisher, The North Face, and Sheep Inc, among others, are investing in regenerative fiber.
Another strategy used by brands is to promote the process of the garment from the farm to the closet via labels or packaging. Customers may monitor the wool in real time on the websites by creating unique QR codes for each product. The Sheep Inc brand produces wool clothes that can be tracked throughout their supply chain thanks to an Ecopaxx tag that facilitates access to information about farms, hand finishing, and CO2 emissions.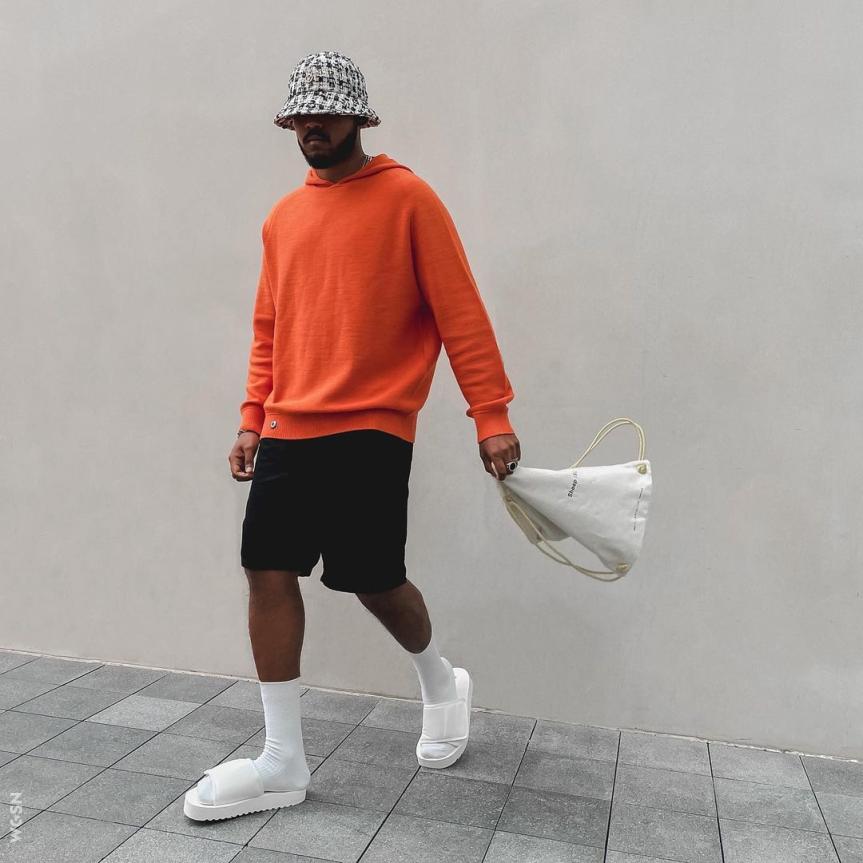 Now let's talk about our key fibers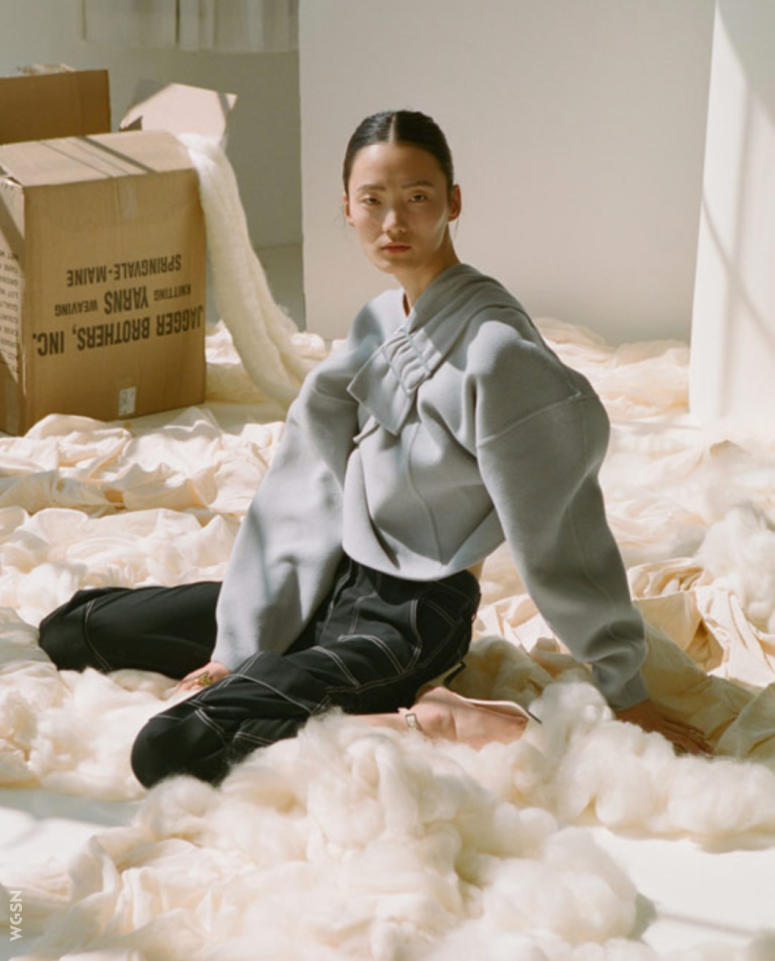 First of all, sheep wool! With an annual production volume of around 1 million tons, sheep's wool is the most used animal fiber in the world, which is logical due to its softness and warmth. However, its production has a high CO2 footprint and has been considered negative due to the mistreatment of animals in shearing. However, sheep's wool has great potential if it is sourced responsibly, plus it is biodegradable and recyclable. 
How can we know if our wool was responsibly sourced? There are several certifications that we can identify such as the Responsible Wool Standard (RWS), Organic Content Standard (OCS), and Global Organic Textile Standard (GOTS).
As with sheep's wool, other types of fibers, (however in lower numbers), are also invested in, such as cashmere, which is soft, lush, fine and light, breathable, moisture-absorbent, and anti-odor. Mohair, which comes from Angora goats and is one of the softest and finest fibers, is another option. And, of course, the alpaca. Because alpacas reside in mountainous places and have a small population, their production is not as massive as other fibers. Peru is the primary producer, accounting for 90% of this variety of wool. It is also a resource with a long history, with indigenous peoples making alpaca fiber and textiles for centuries.
Undyed and natural-colored wools are also gaining popularity among manufacturers concerned about the effects of over-dying. Especially recently, natural black wool, which is unusual since only a few breeds have this color and so is highly valued.
And what about recycled fiber innovations?
Virgin fiber consumes a lot of resources in land, water, and chemicals, but don't worry. Because this is why recycled fiber exists and can considerably reduce the impact of a product.
A good example. Italy-based Re.VerSo created an integrated, closed-loop process for wool, cashmere, and camel hair in 2014. The Re.VerSo take-back scheme also takes back post-consumer wool and cashmere waste from partner stores around the world, allowing them to make new items from consumer waste. Filippa K recycles its cutting scraps from wool outerwear and suiting them into new yarns, in a recycling initiative part of the Re.VerSo process. And Rebranded makes clothing and accessories recreated from cashmere, giving them new life in the form of high-quality and eco-friendly products.
Patagonia used 12% recycled wool in its S/S 21 range, reducing the C02 emissions of its fabric by 83% compared to virgin fiber. Other notable brands in recycled cashmere and merino are Everlane, Colorful Standard, Reformation, Riley Studio, and Cuyana.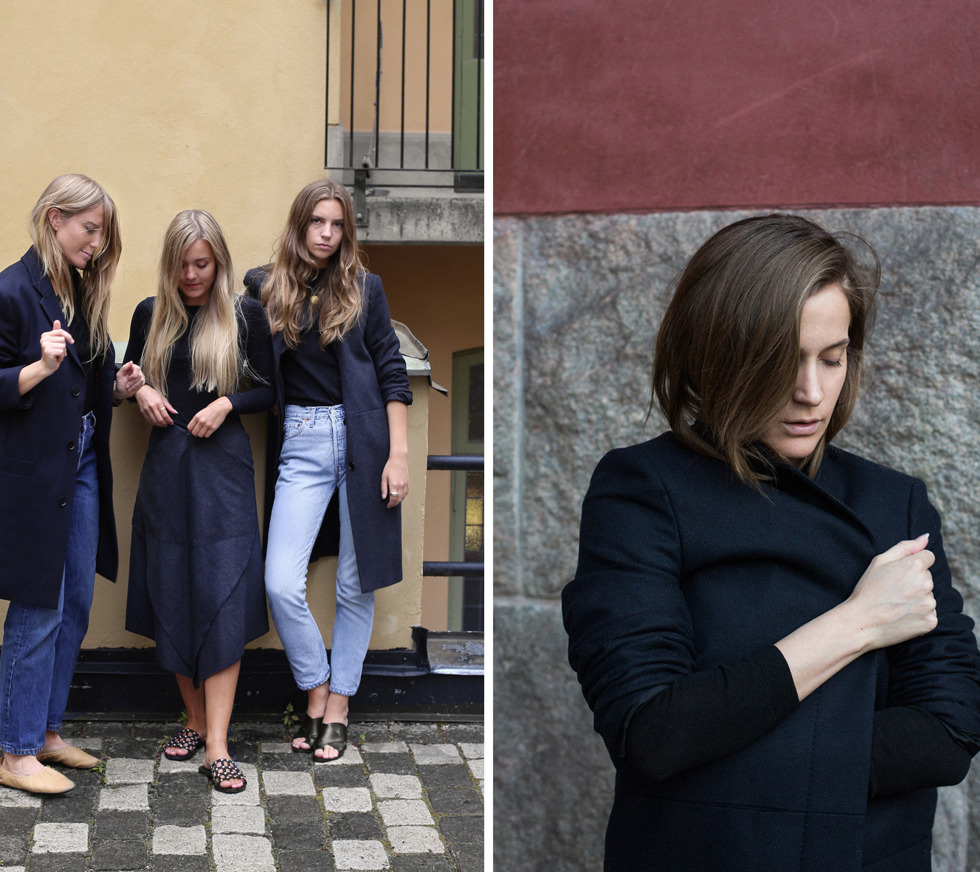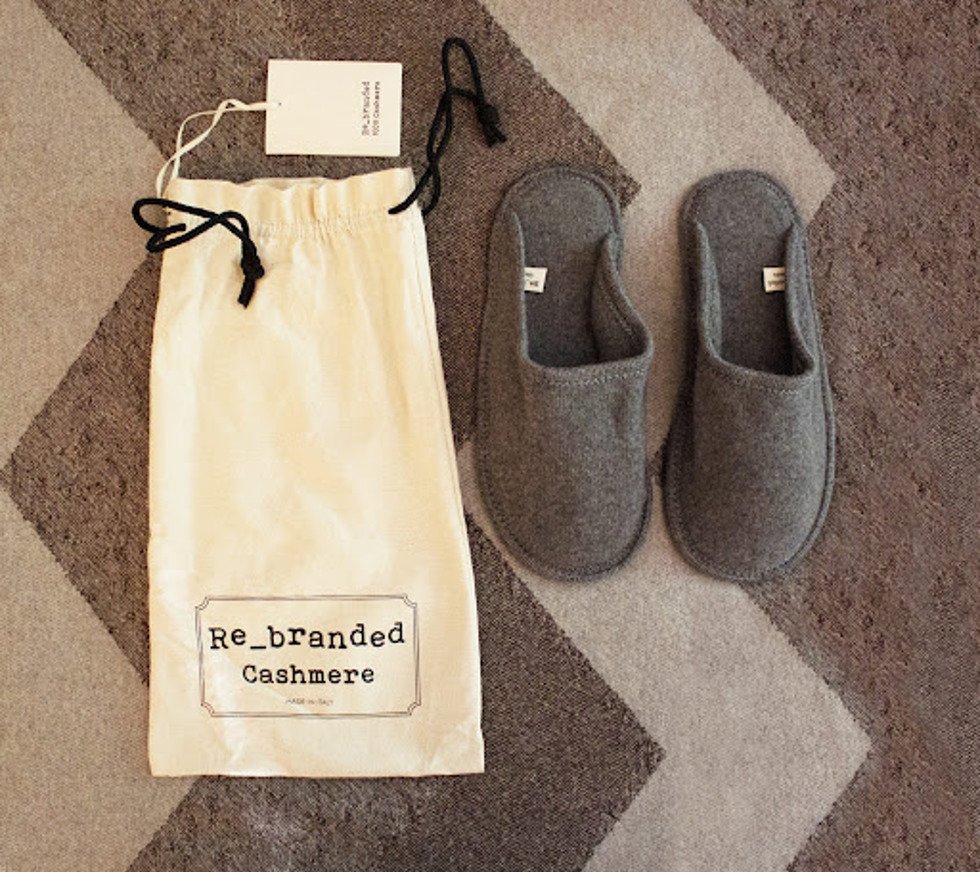 And did you know that wool is also great for sportswear?
That's true, if you're an athlete, this high-performance wool may be of interest to you because it regulates body temperature and protects you from environmental conditions. As a result, it is becoming increasingly popular. Of course, we must first verify that the wool in these garments is certified, so you can look on the labels of your garments for the name: The Woolmark Company, which is one of the most frequent certificates.
But what else is special about them? Well, it has special resistance to wind and water, which makes it excellent if you like to go for a run. It is also chemical-free and is practically waterproof.
Natural Run by Allbirds, for example, created a collection of shorts, tops, and leggings primarily made of natural materials like wool and eucalyptus fiber, with each piece labeled showing its carbon footprint and obviously built for excellent performance.
Sheep and yak wool-based sportswear from London and Hong Kong-based label Kora is soft, breathable, moisture-wicking, naturally odor resistant, and quick-drying. And outdoor brand Arms of Andes uses alpaca wool for performance base layers because of its softness, but also its durability, strength, breathability, and quick-drying properties.
It's fantastic to believe that simple and little fibers from a farm are currently being analyzed and used to develop these new sustainable and ethical breakthroughs in the world of fashion. Simply amazing.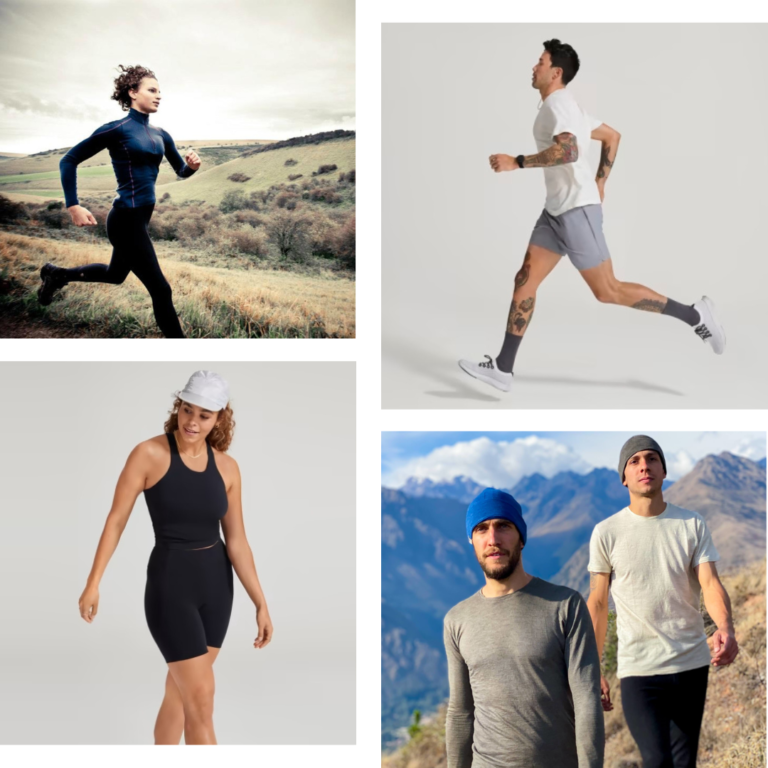 So what can we conclude about the use of wool?
It, like anything else, has pros and disadvantages. Its cultivation and manufacture can have a large environmental impact, but as an alternative, we can seek regeneratively farmed fiber, which facilitates the care of ecosystems, from plants to animals, as we have already discussed. And, because animal husbandry has occasionally been subject to social and ethical concerns, it is our responsibility to ensure that the fibers are approved and validated to fulfill high animal welfare standards.
Wool fibers are strong and long-lasting, making them environmentally friendly since the longer a product is used, the less influence it has on the environment. Furthermore, this fiber group is renewable, natural, and may be safely biodegraded in its raw, unprocessed condition. We live in a time where fiber track and trace technology enhance supply chain transparency while also facilitating recycling, and lowering the environmental effect of wool.
There is a world of alternatives to promote responsible and sustainable fashion, and everyone makes their own decision, it is totally valid to consume only vegan garments but you can also use natural animal fibers in an environmentally friendly way and it sounds great and also totally valid. Now that you have this information, I hope it will help you when you buy your next woolen outfit. 🙂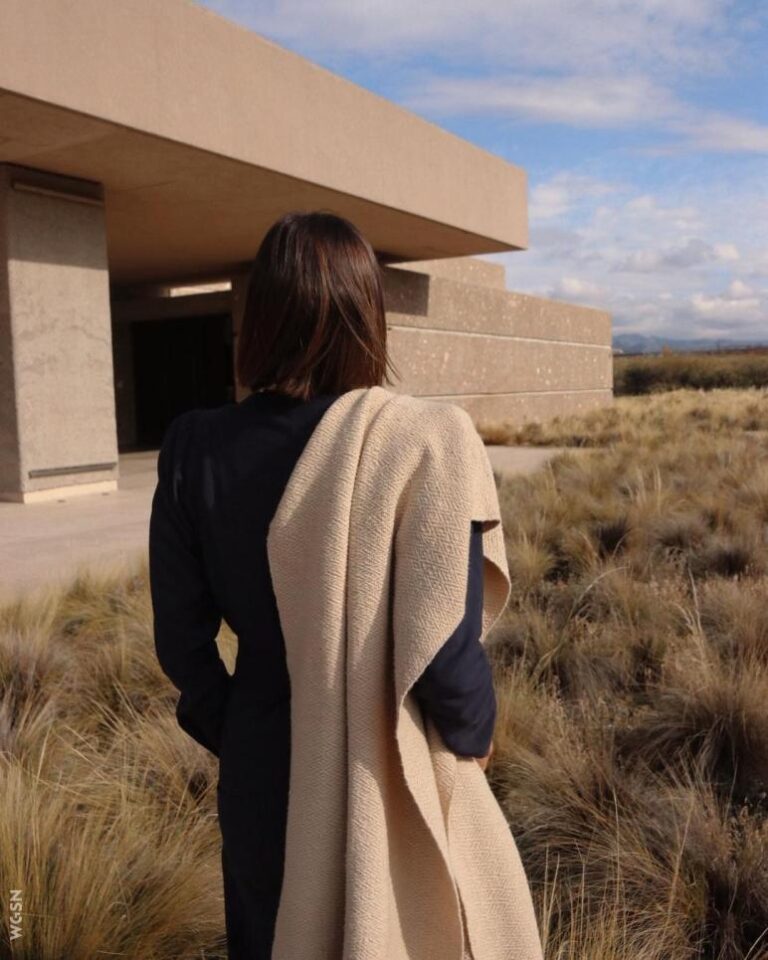 12