I had reached that point in life where it gets super exhausting getting ready everyday in the morning. I have to get to work and I don't have a lot of time to do so.
Still, there you had me, staring at the closet for 30 minutes straight trying to figure out what to wear.
I needed this to stop. I made my research and found out that the best option for this is… to BUILD A CAPSULE WARDROBE.
Start planning your outfits with anticipation really makes a difference. And it is still not only good for getting ready, it also helped me stop buying garments that don't go with my closet.
Do you struggle on this like me? Would you like to get ready in less than 15 min? Or would you like your clothes to match each other?
Keep reading to know learn more about creating the best capsule wardrobe for you.
♥
The best way to do this is to plan it based on your:
STYLE
BODY TYPE
SEASONAL COLOR PALETTE
LIFESTYLE
By taking these into account you are making sure you won't get bored of it and will stay true to yourself.
It's not easy to identify our own style. So if you feel that maybe you don't know your style yet, you can take our Personality Style Quiz to find out.
Remember always adapt it to you and to your possibilities. We all have different opinions and different activities during the day. What works for someone else might not work for you. This is a thing of "trial and error".
If you'd like to know more about what body type you have you have also take the Kibbe Body Type Quiz we made for you to make it easier.
Most of the time we don't have the budget to buy new garments that will make this capsule more sustainable. But don't worry, you can still create your capsule wardrobe with your own clothes. You might need to think a little bit more creatively when you plan it.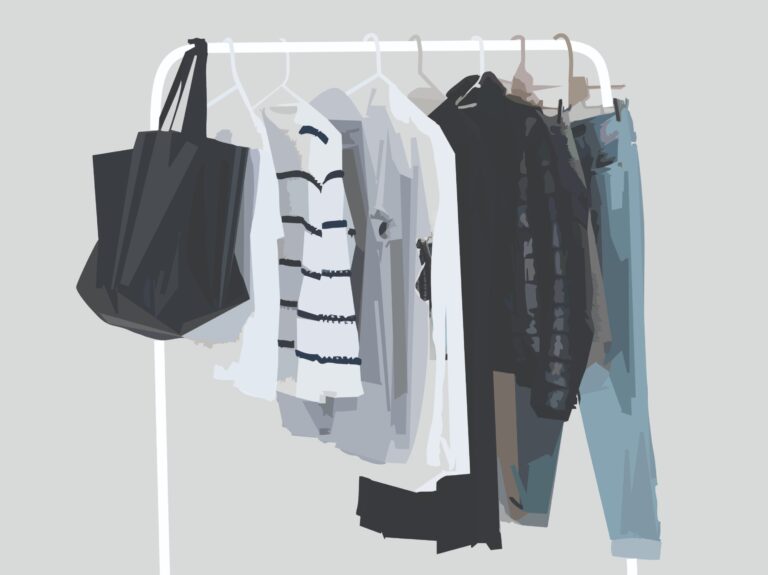 how to start?
Most of the time capsules have around 20 to 30 pieces including dresses, tops, bottoms, outerwear, and shoes. But it will depend on your style, budget, or the current season. The good part is that it doesn't include underwear, sleepwear, and workout gear.
The keys are to have versatile clothes that can be used in many different ways, so you get more looks with fewer choices, and include staple pieces that are able to be worn together with other items.
I like to dress and plan by season. Where I live, 70% of the year there is hot weather. Most of my clothes are for that kind of climate. Your choices will depend on where you live, but the ideal thing to do is look for pieces wearable in both types of weather. For example, garments that could be layered or worn with tights and without them.
important aspects to consider when curating your capsule
1. basics
This will be like the name says it, the base of your capsule. They should look good with almost anything, they are helpful to blend those special pieces you'll choose into your outfit. It will complement them.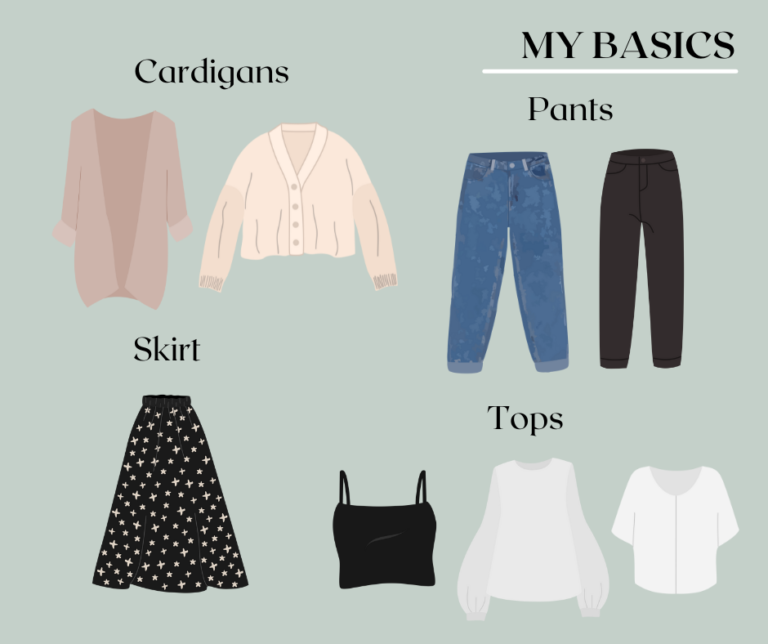 2. Matching
Mix and Matching your clothes is the tricky part. You might want to consider the weather, proximate events, and your daily activities.
This is the part where you get creative! Look for inspiring ideas, from Pinterest, bloggers, brands, and start mixing and matching your clothes. Try them all together and see how many outfits you can get out of them.
You could use this list to help you plan it.
8 Tops
6 Bottoms
2 Coats
1 Sweater
1 Jacket
1 Sweatshirt
2 Casual Dresses
1 Formal Dress
5 Pairs of Shoes
3-4 Accessories
One brand that is amazing at designing clothes that mix and match perfectly is Vetta Capsule. They design their clothing in a way that with only 5 items you are able to create 30 different outfits. And the best of everything, their clothes are sustainable.
I also find inspiration from Isabelle on the Clueless Capsule. She creates such beautiful capsules and has very helpful tips.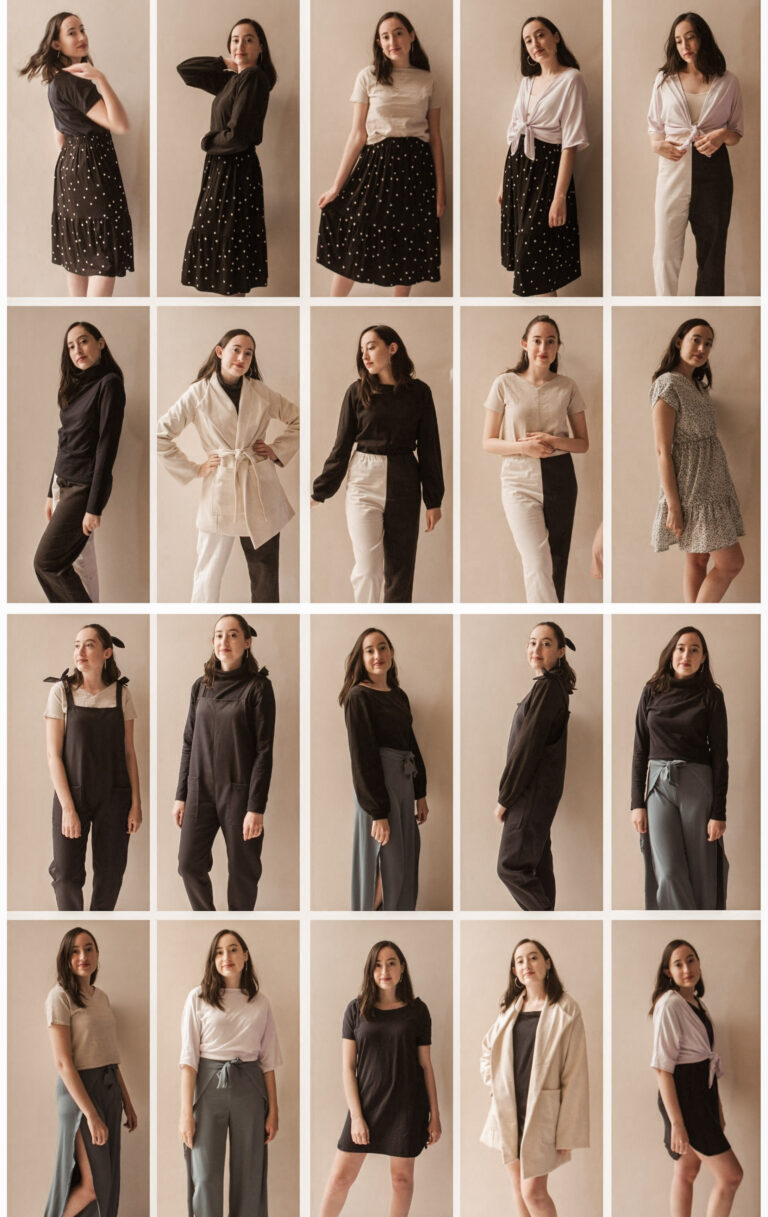 3. Accessories
Jewelry | Hats | Bags | Sunglasses
The final touch to your outfits. They are the greatest tools to maximize the number of outfit combinations, you can have endless possibilities. It also brings more personality to your styling.
With only 3-4 accessories you can make your outfits more fun and interesting. You can choose hats or scarfs to add textures. It doesn't have to be a colorful or super unique accessory, if it has an interesting texture it will upgrade your outfit 10 times.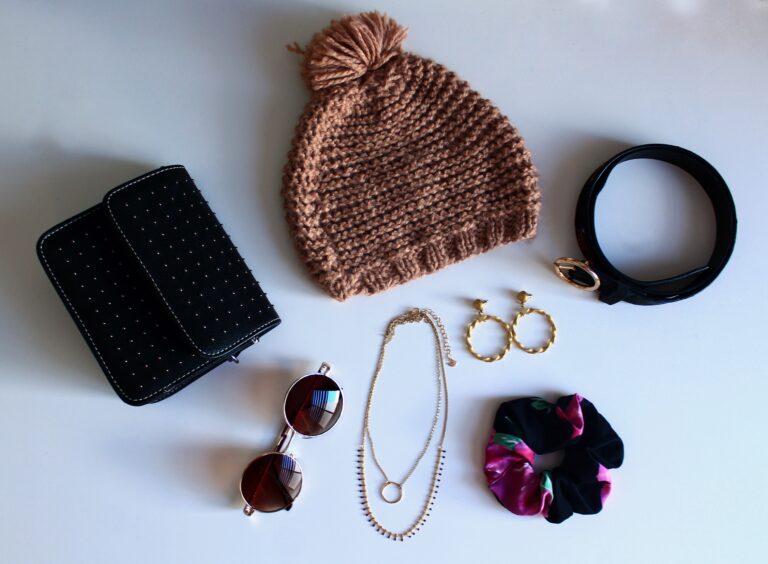 4. Color palette
If all your clothes have similar color tones your outfit options will increase. Choosing clothes with colors that complement each other well, will make it easier to combine every garment.
*You should also take here into consideration your color season. This will help you choose a color palette that will flatter your skin tone and face features. 
To create your color palette, I recommend you start with 5 colors.
3 Neutrals and 2 Accents, but you can include lighter or darker shades to the palette. That way you'll have more options to combine.
To this, you can also add 1 or 2 prints like stripes or plaid, just make sure it fits with the other colors of the palette.
The accent colors will depend on the season, your favorite color at the moment, or the color of the special clothes you might want to include in the capsule.
Here are a few examples…
As you can see on these palettes, the first row is the darkest tones, the second row is medium tones, and the third one are lighter tones.
5. Buying
Invest in clothes of higher quality. They might be more expensive but you're going to be buying fewer pieces in the future. It's better to buy one expensive classic item than four cheaper non-durable items.
If you want to have a sustainable wardrobe, this is a good way to start.
A tip I can give you is to use the Cost-Per-Wear formula to see the benefits of investing in better quality. This is an example:
Good quality Basic Black Dress $100 USD
Worn 2 times a month for 8 years = 192 uses
Divide those $100 by 192 = $1.92 Per-Wear
Bad quality Basic Black Dress $50 USD
Worn 2 times a month for 1 year = 24 uses (Bad conditions, it's not wearable anymore)
Divide $50 for 24 = $2.08 Per-Wear
As you can notice the best choice is the first one. You get more chances to wear the dress, and in the long term it pays off the investment you made.
Therefore, I strongly believe that we should…
Buy less, choose well, make it last. – Vivienne Westwood
One rule I tend to apply when I'm shopping is, if one new thing goes into my closet another must come out. That way you'll only have what's necessary.
Avoid impulse buys, those pieces are most likely to not combine with your wardrobe and they might go out of fashion soon.
Remember when I suggested to look for outfit inspirations? Well… next time you go shopping bring those ideas with you and try to find similar pieces. Make a mood-board with all your favorite garments and outfits. Just have in mind that if you're buying them, make sure they will also match the clothes you already have in your wardrobe.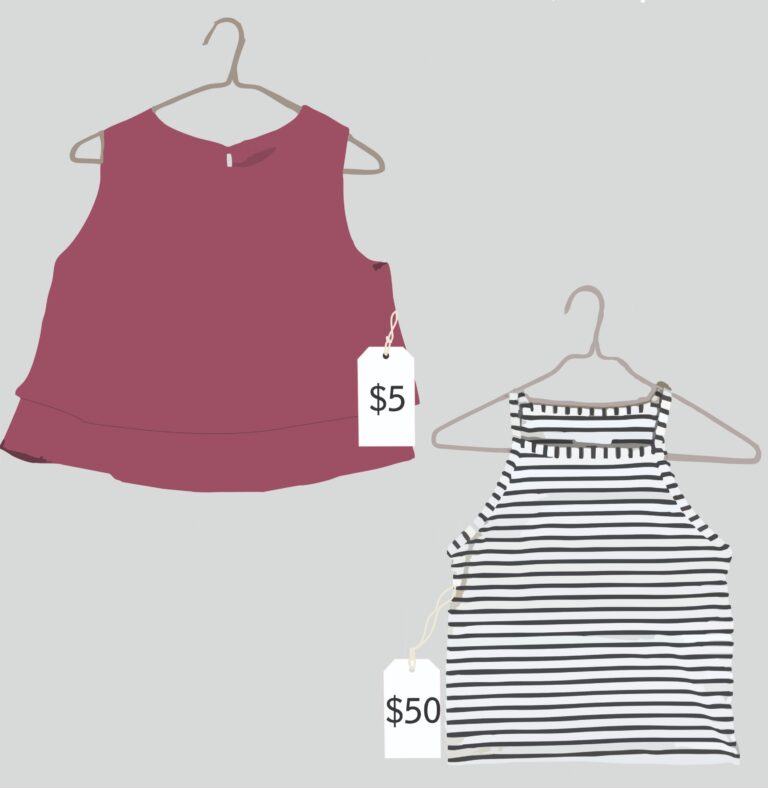 6. Caring for your clothes
The most important step since you'll be wearing your clothing more often. You will need to maintain them more frequently. The foundation of this is to always read the CARE LABEL, follow the instructions.
There are a lot of tips and hacks to help you take care of your clothes, out there. 
Since this is a whole other subject we made two blog posts about it. One with a guide on how to master the art of washing your clothes and another one on how to repair your clothes so they look brand new. Or go check out our Instagram to find more useful tips.
Also, if you don't have a lot of time to take care of your garments, don't worry you can stick to buying clothes that can be easily washed and repaired. Cotton and recycled polyester are great options.
If you try to keep your garments like new, they will last for years to come.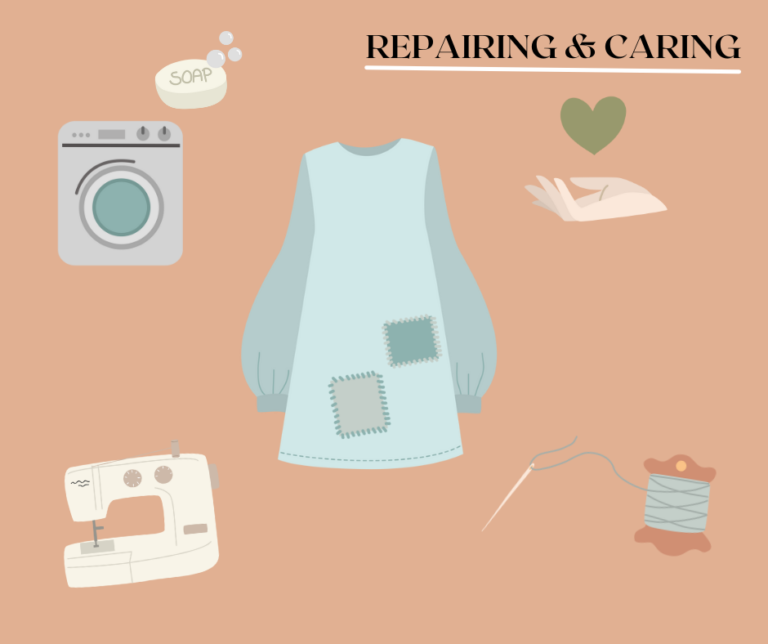 As you can see curating a capsule has a lot of perks. You wont waste a lot of time and effort on thinking about what to wear and you will have stress-free mornings. No wrecking your brain to get dressed in the morning.
Finally, before you go. I just wanted to tell you some statistics about clothing waste.
According to the "Environmental Protection Agency" in 2014, 10.46 million tons of clothing waste was sent to the landfill.
An average American throws away approximately 80 pounds of used clothing per person per year. The average lifetime of a piece of clothing is approximately 3 years.
These numbers prove to us, how our consumer choices affect the world. We need to change the way we shop and dress in order to have a better and cleaner planet.
Start creating the Best Capsule Wardrobe for you and the environment right now!
I hope you find this helpful, and don't hesitate to leave your doubts in the comments!
-dani
become an official member of our club!
We would love you to be part of our community. There are freebies, giveaways, weekly blogs, and other secrets we only share with our insiders!
join at the end of the page
28