DISCLOSURE: WE GET COMMISSIONS FOR PURCHASES MADE THROUGH some LINKS IN THIS POST. WE ARE AN AFFILIATE OF Neu Nomads, ELEVEN SIX, and Organic Basics. WE WILL EARN A COMMISSION IF YOU CLICK THROUGH THE LINK BELOW, GO TO THAT WEBSITE, AND MAKE A PURCHASE. THANK YOU IN ADVANCE IF YOU CHOOSE TO BUY THROUGH OUR LINK.
You know you're a Dramatic. Now what?
It's a journey, and sometimes we don't even know where to begin. Also, let's not forget our essences can also change our Kibbe lines and trying to blend it all together can be overwhelming.  So, we're here to tell you:
where is the right place to start? Basics –Simple as that-
There are 9 key items that will help you start building a wardrobe that actually works for you as a Dramatic. These clothing pieces will look good on you, no matter what your essences are. In fact, depending on the color and fabric, you can apply your essences to them. 
We went through each of the Dramatic recommended garments and we chose the ones we believe every Dramatic should have in their wardrobe. Items that won't go with trends, but will stay here to be timeless. This way, you don't have to try and discard and you can go straight to what works, so we've got you.
So, here's the shopping list for the Dramatics:
-This is where you begin-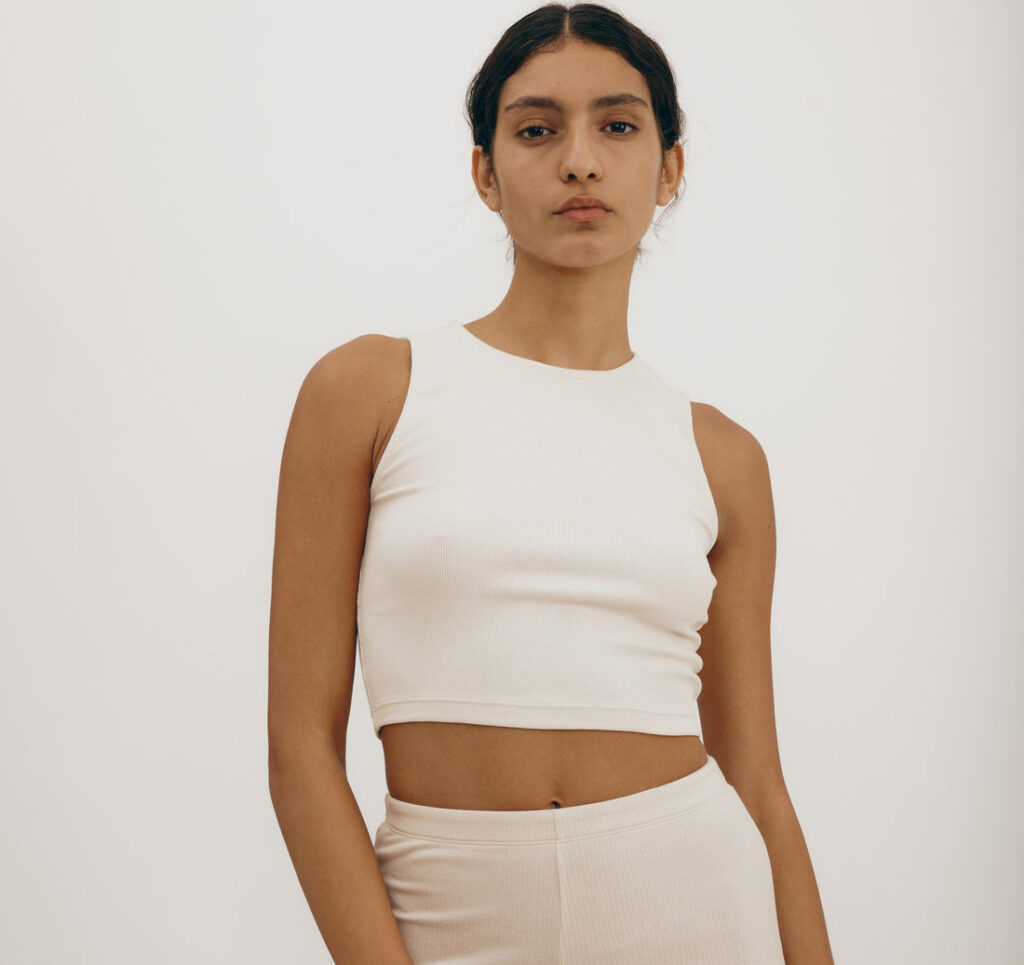 1. The Halter Top
Any Halter top will do the work in the summer. This is a basic piece you will continue to use through the years and well… no one looks better in a halter than Dramatics. That says it all.
Get one in your favorite neutrals and you'll always have something to wear when the heather gets warm.
This is the Organic Basics Open Back Tank Top.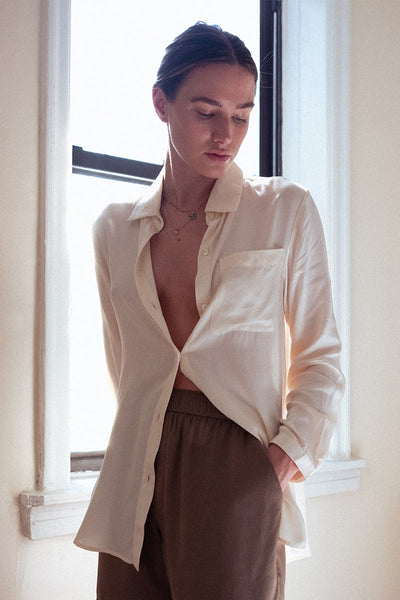 2. The Button Up Shirt
Another classic for a Dramatic. No one looks more sophisticated than a Dramatic wearing a button up shirt. Besides, this is also one of the most versatile items you can own. You can wear it over your halter top, or you can wear it on its own for a more formal look. The possibilities are endless!
The Neu Nomads Twiggy Boyfriend Shirt is the perfect example.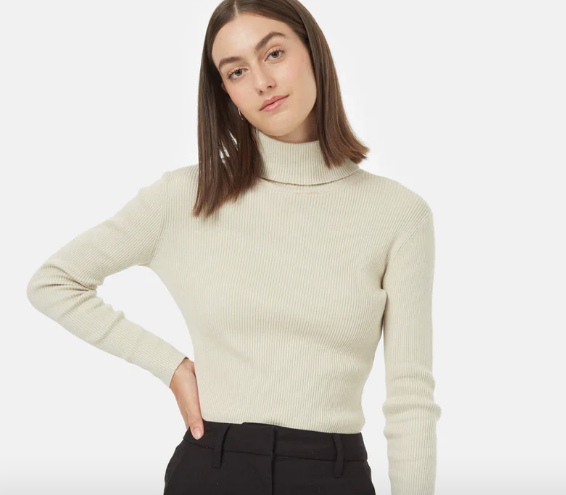 3. The Turtleneck
Your winter staple. There are different types of turtlenecks and Dramatics look good in basically all of them. Still, remember you need structure in the shape and the fabric.
This option is from Tentree it is the Highline Fine Gauge Turtleneck.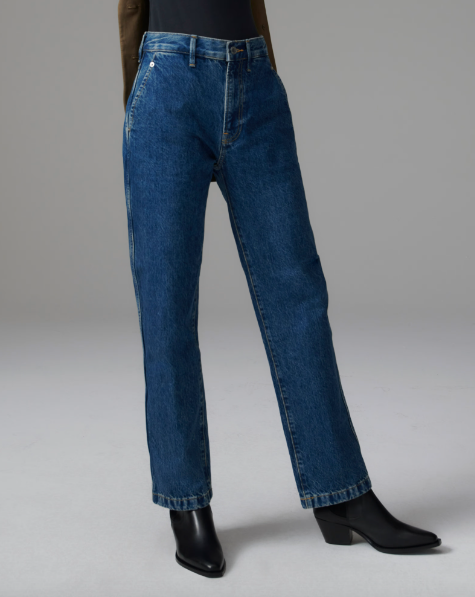 4. A Pair of Straight Jeans
If you were wondering, what are the best type of jeans for the Dramatic Kibbe ID, nothing works better than straight leg jeans. Sometimes bootcut can also do the job, but that will depend on your essences.
When it comes to the rise of the pants, mid-rise and high-rise would be the best options.
These are the Everlane Cinch Back Utility Jean.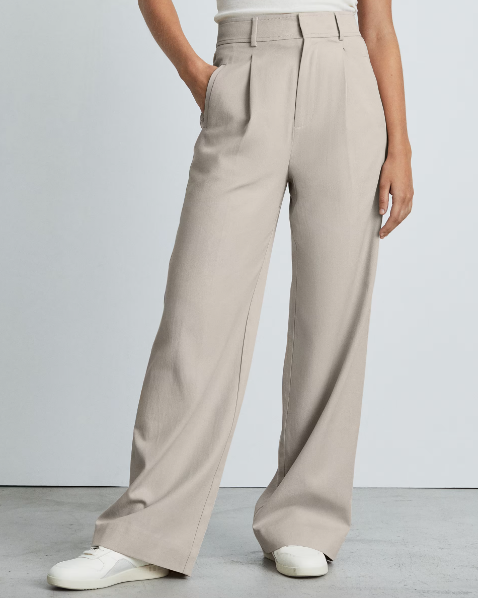 5. The Dressing Pants
They also have to be straight and long. Long is key, but also consider fabrics that aren't too flowy. The straight lines must be noticeable in your legs.
Mid-rise and high-rise will also be the best options for you as a Dramatic.
These are The Way-High Drape Pant from Everlane.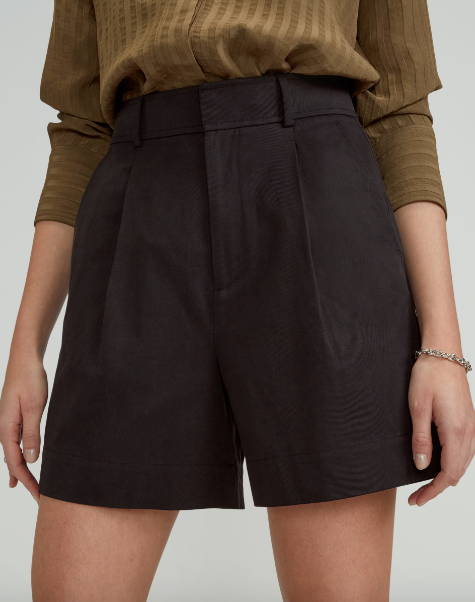 6. A pair of Tailored Shorts
Imagine you're wearing your dressing pants, but make them short. That's exactly what you're looking for. Picture old money summer outfits. That's what you need.
These Tencel shorts from Everlane are surely giving old money vibes.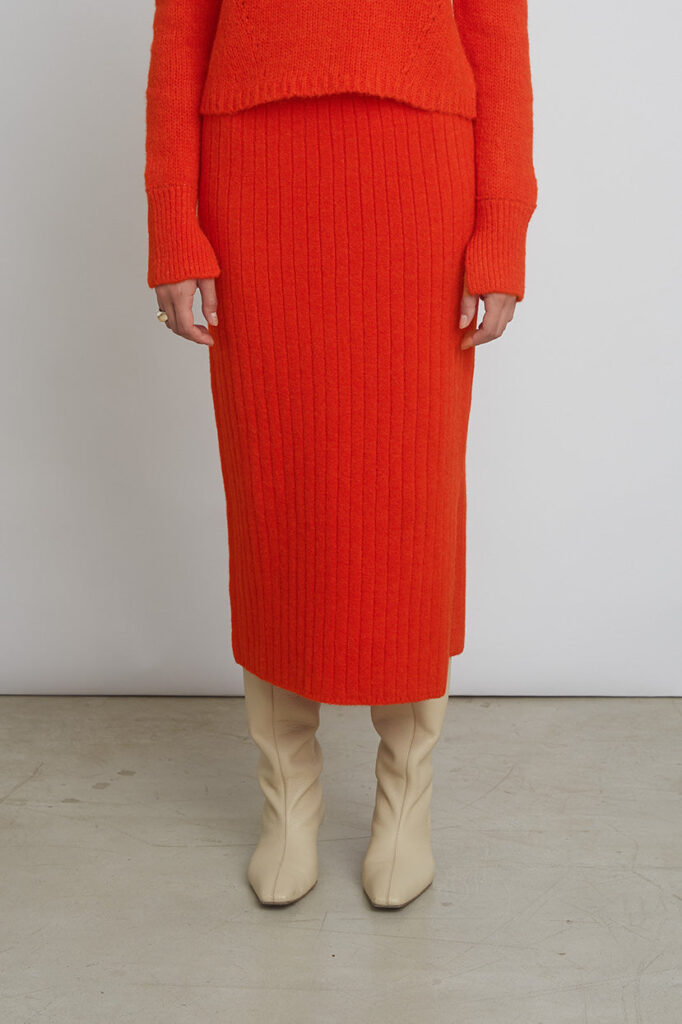 7. The Long Skirt
Another summer staple that you can't go wrong with. The long skirt is great for Dramatics, they could be fitted at the hips and have a straight silhouette.
Fabrics should also be somewhat stiff, and not flowy at all. 
The Zoe Skirt from Eleven Six is the perfect example.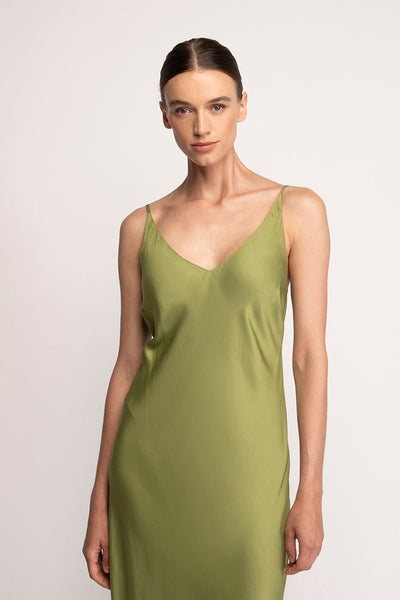 8. the V-neck dress
Depending on the fabric or pattern, this dress can adapt to every essence blend and look good on your Dramatic body shape. 
When it comes to this dress, the fabric can be a little softer and not so stiff like everything else. Something like a thick satin would work great on those who have Romantic and Angelic essence. If you get it on crepe fabric, it would be ideal for Dramatic or Classic essence. For those who have Ingenue and Angelic, maybe chiffon would be the best option.
And of course, if you need a classic little black dress, this cut is it for you.
This is the Neu Nomads Bias Cut Slip Dress.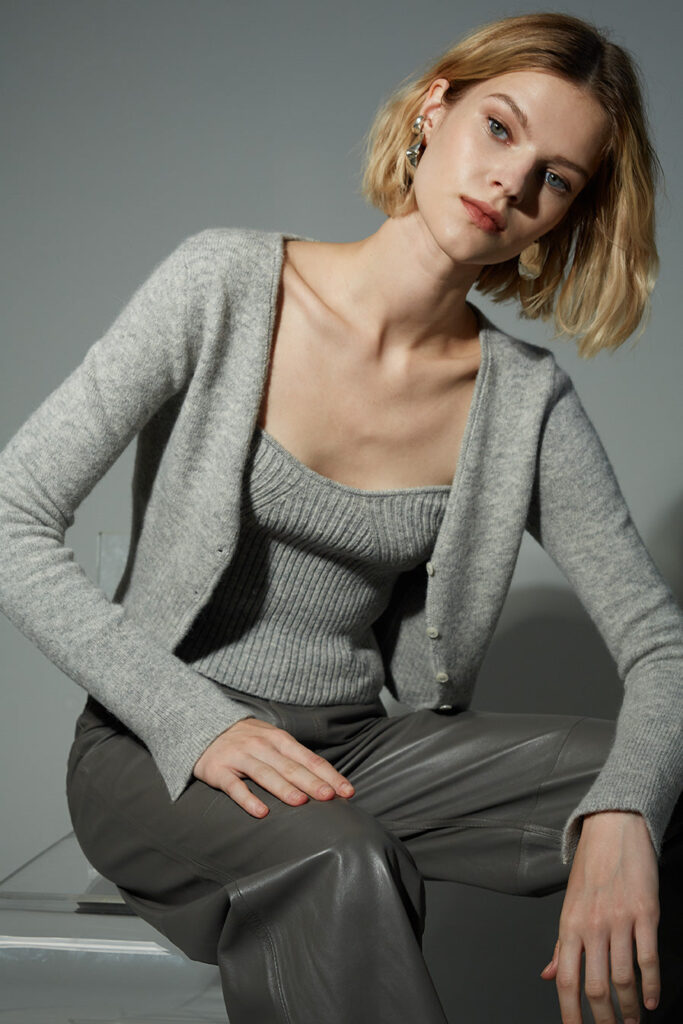 9. The Lightweight Sweater
Everything is sharp and stiff and can sometimes feel like too much. Well, for your basic sweater this isn't the case. Actually, this one has to be a slightly on the lightweight side. It does have to fit perfectly to avoid it looking clingy on you.
The perfect Eleven Six lightweight Jenni Cardi for dramatics.
Extra Recommendations:
♡Have one in two neutrals.
♡Only buy what you need.
♡Skip those that you don't like.
♡Better to have 10 identical tops in different colors that you will wear, than each one of these and not wearing most of them.
Now you know the 9 basics every Dramatic needs. Of course, feel free to start adding your essences to them. Try with colors, prints, or just add accessories. 
Let us know if you already owned most of these!
1