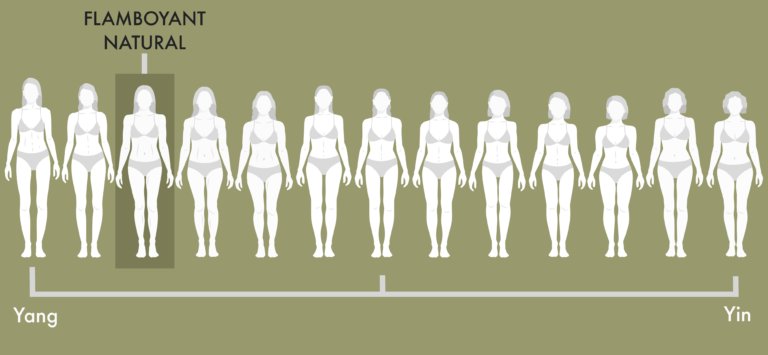 Flamboyant Naturals are mainly Naturals, Soft YANG, with extreme YANG undercurrent. They usually have a long vertical line, meaning they look tall and can be tall. They have broad shoulders and their body shape looks like an inverted triangle. Their shoulders are broader than the rest of the Kibbe ID's. Considered as one of the "most masculine" body types, if not the "most masculine" as it achieves the "ideal silhoutte of a man". Of course, this is relative, and as we've mentioned before, this doesn't mean you are masculine, as your essences change the way you are perceived. 
The Natural family is very strong looking, because of their muscular bodies. The Flamboyant Natural is the closests to the YANG scale. You can see how they are broad and tend to have an athletic body. When it comes to men, they tend to have very big bodies, with muscular chest and arms, as opposite of a Dramatic. 
When gaining weight, a Flamboyant Natural tends to accumulate weight below their waist, on their stomach area. Their shoulders will look broader too. They won't gain a lot of weight on their chest, or their limbs. Their arms and legs will stay lean.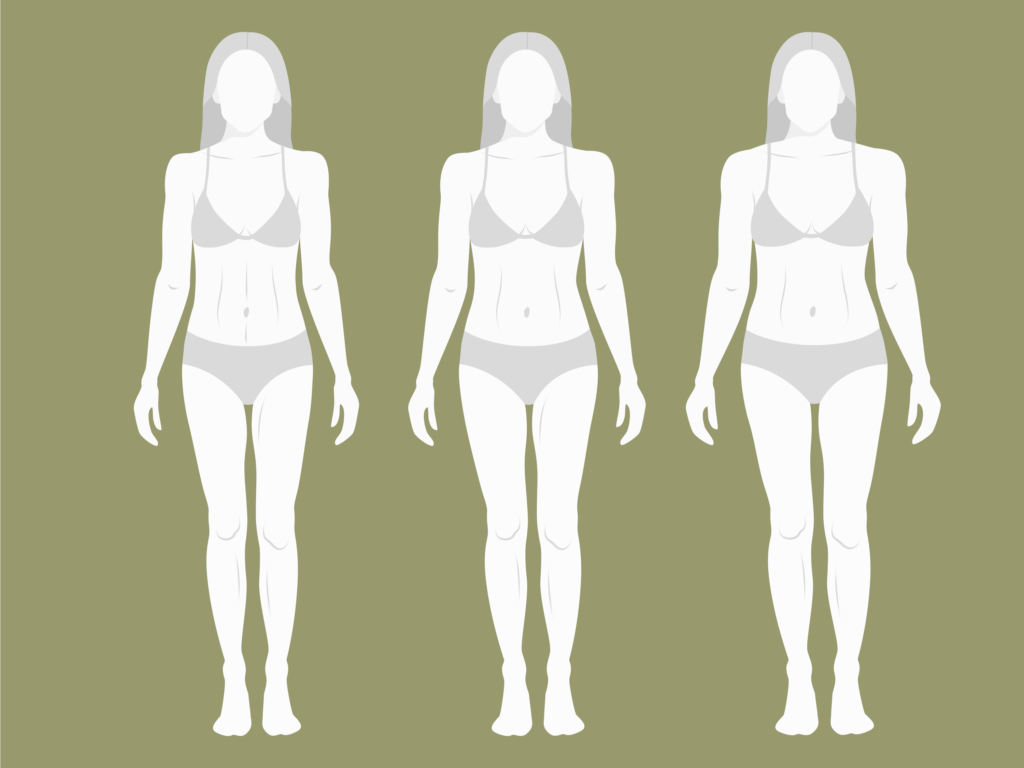 Characteristics of a Flamboyant Natural: 
​​Might look tall, and broad.
Wide shoulders with blunt edges.
Long arms and legs with large wide feet.
Can have a flat-ish bust line with a straight waistline and hips. (Men have musuclar chest as opposite of women).
Body flesh looks muscular but lean.
Wide angular faces with blunt edges.
Wide-spaced eyes, broad lips and nose, fleshy/muscular cheekbones.
Height is usually moderate to very tall– usually 5'5″and over. But it could also be any height– 5'5″ and shorter.
Large hands and feet (usually somewhat wide, but they may also be narrow, with long fingers and toes).
Broad and square bones.
You're not a Flamboyant Natural if you:
Have an extreme hourglass figure.
Have delicate facial features.
Have small bone structure and sharp features.
Are very petite.
Have narrow shoulders.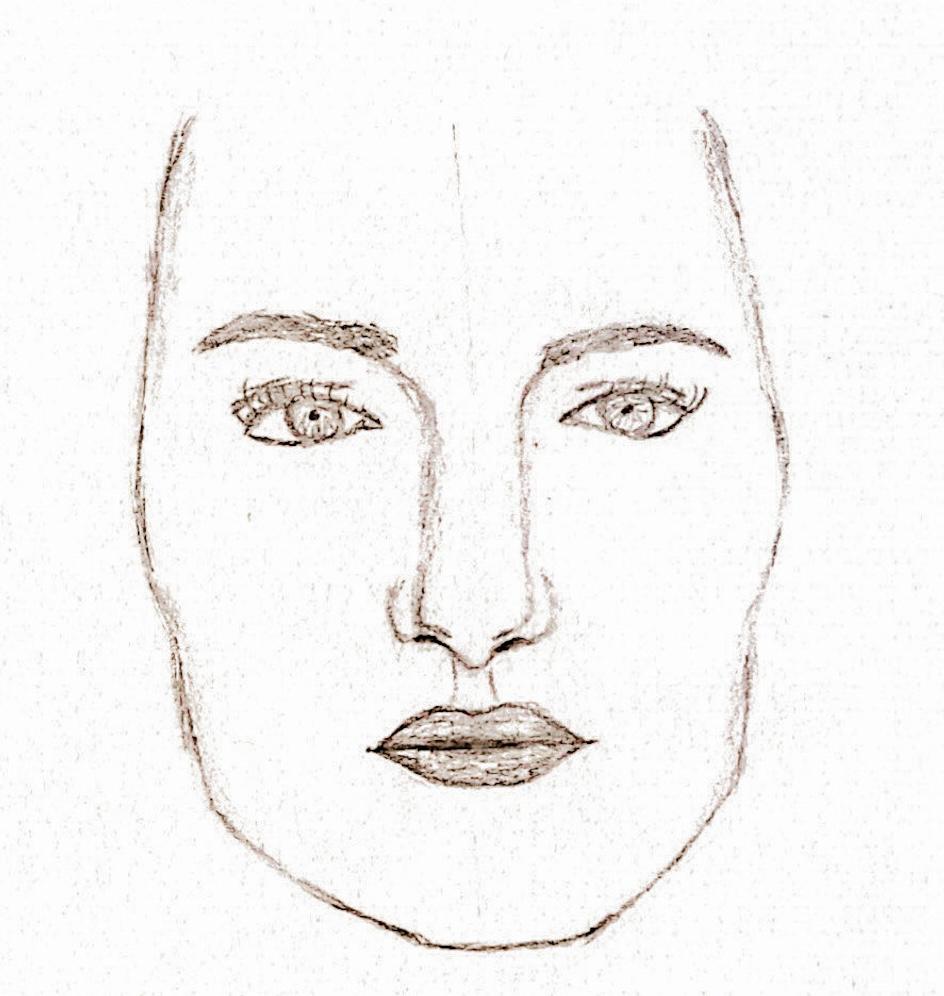 Example of an average flamboyant natural face.
Flamboyant Natural Celebrity examples:
-Shirley Maclaine, Princess Diana of Wales, Michelle Obama, Cameron Diaz, Linda Evans, Julia Roberts, Brooke Shields.-
Flamboyant Natural men celebrity examples:
Chris Hemsworth, Jason Momoa, Dwayne Johnson, Joe Biden, Hugh Jackman.
flamboyant natural dressing lines
Disclaimer: These are only David Kibbe recommendations, you don't have to follow them if you don't want to. 
The flamboyant natural dressing lines should be unconstructed, relaxed, and asymmetric. Long, oversized items look great along with textured fabrics. Bold color combinations. Opt for soft, flowing fabrics that lengthen you vertical line. Relaxed lines.
Fabrics and materials:
-Textured materials.
-Long flowing fabrics.
-Soft but heavy fabrics.
-Leather, suede, & satin
shapes and overall outfits:
Oversized and relaxed 

silhouettes.
-Garments with soft excess fabric.
-Broad with blunt edges.
-Long, asymmetric garments.
Tops for the flamboyant natural:
-Loose and open necklines. Boatneck.
-Light camisole.
-Asymmetric.
-Straight sleeve.
-Sweeping/Bell sleeve.
-Long & relaxed.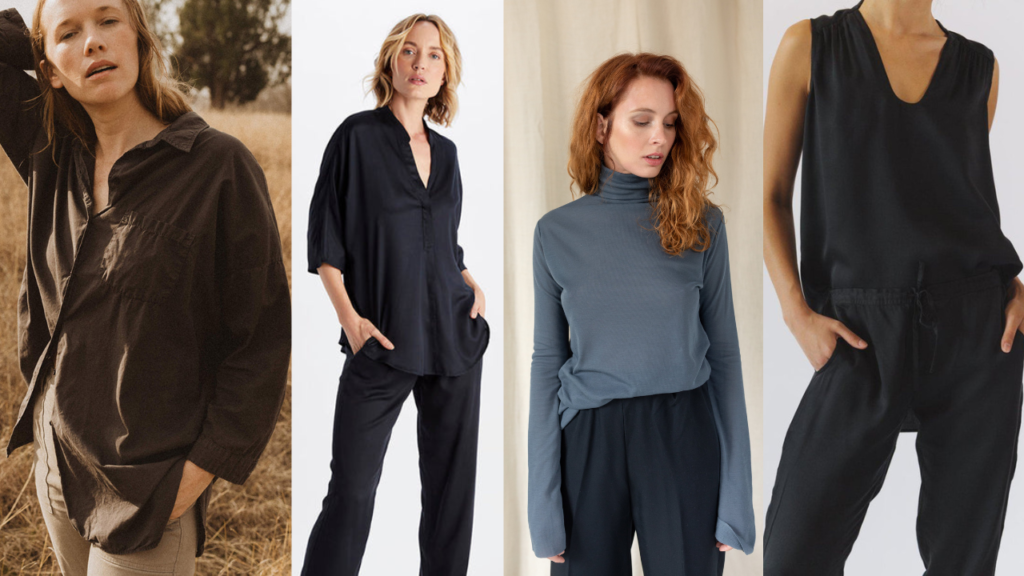 Esby – Neu Nomads – Adva – Neu Nomads
Bottoms for the
flamboyant natural:
-Slightly tailored pants.
-Soft pleats.
-Wide leg.
-Relaxed.
-Straight leg on jeans.
-Long & bold with soft fabric.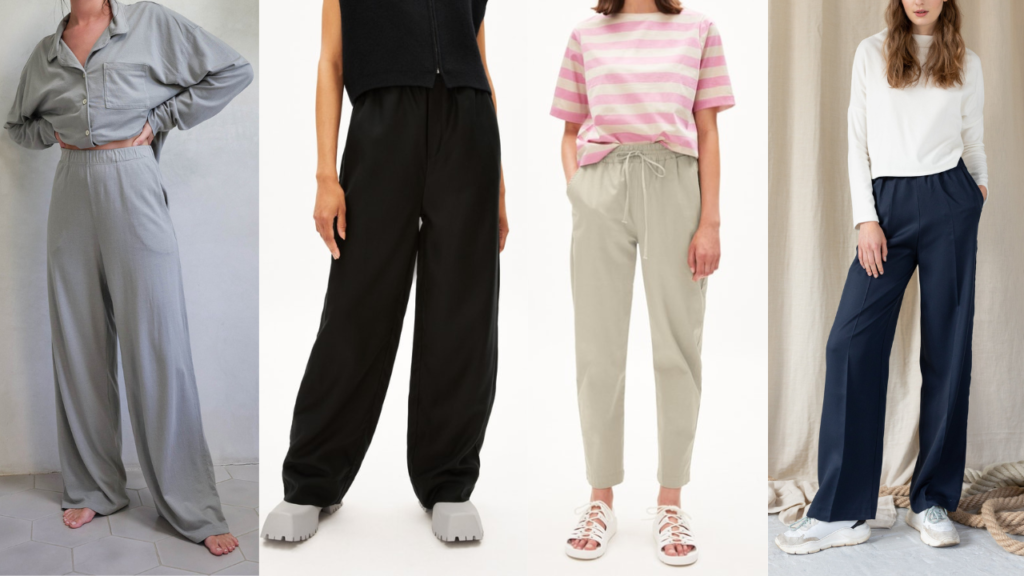 Mate the label – Armed Angels – Adva
Skirts for the
flamboyant natural:
-Maxi and straight
-Wide flowing skirt
-Buttoned skirt
-Slits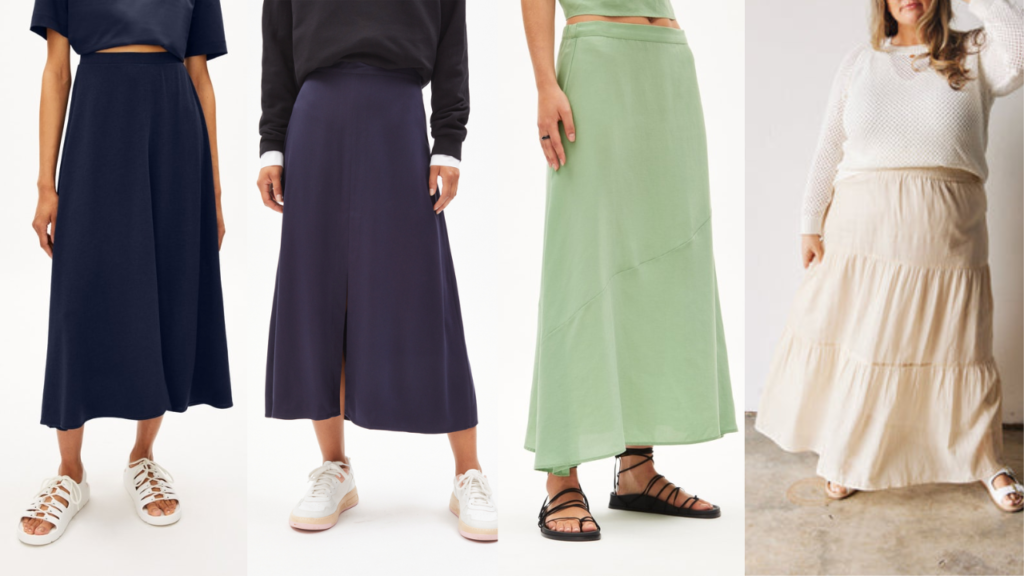 Dresses for the
flamboyant natural:
-Elongated and broad.
-Dropped waist.
-Unconstructed.


-Shirt dress.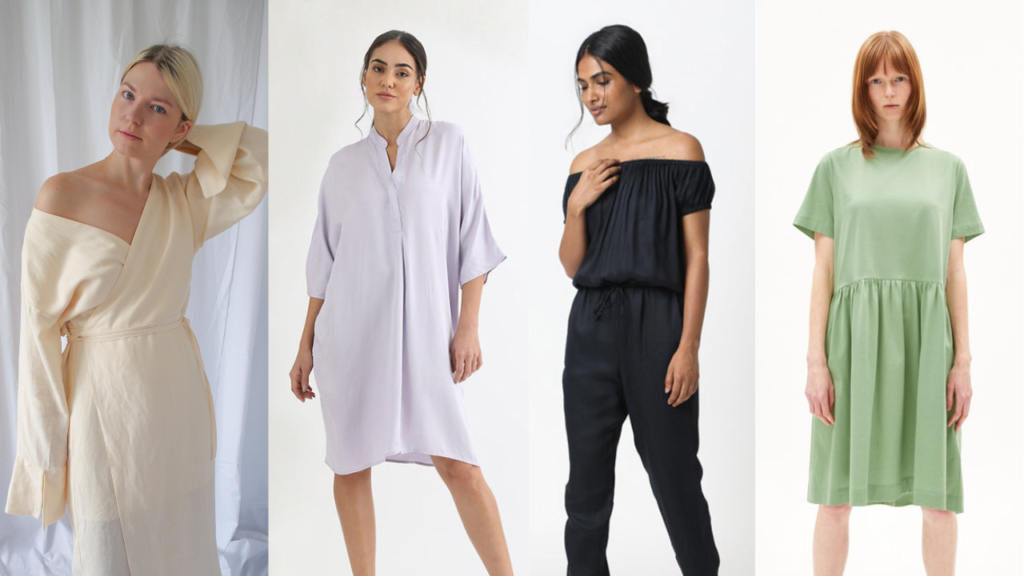 Adva – Neu Nomads – Armed Angels
Sweaters for the
flamboyant natural:
-Chunky & heavy knits.
-Ribbed knits on oversized sweaters.
-Loose and bold.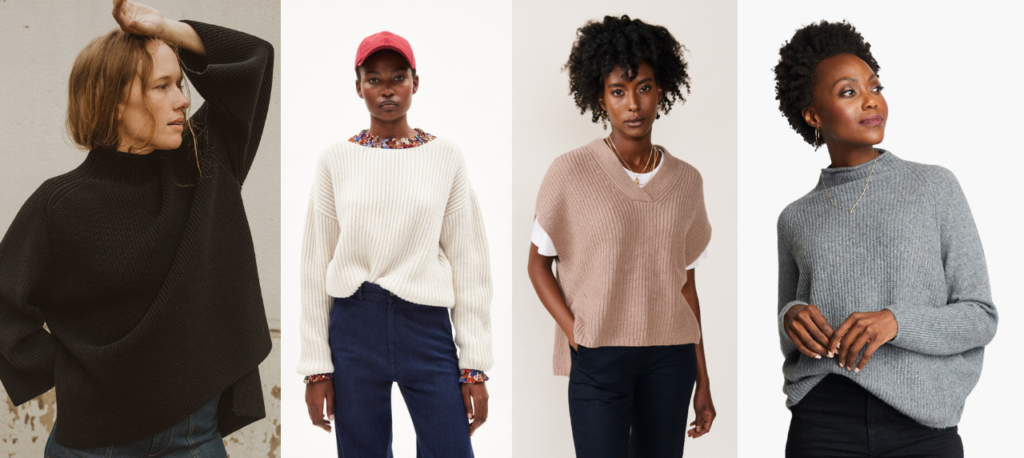 Esby – Armed Angels – Able
Outerwear for the
flamboyant natural:
-Mid-thigh length
-Oversized
-Unconstructed
-Broad shoulders (not sharp)
-Soft but wide lapels or without lapel
-Oversized pockets
-Simple, minimalist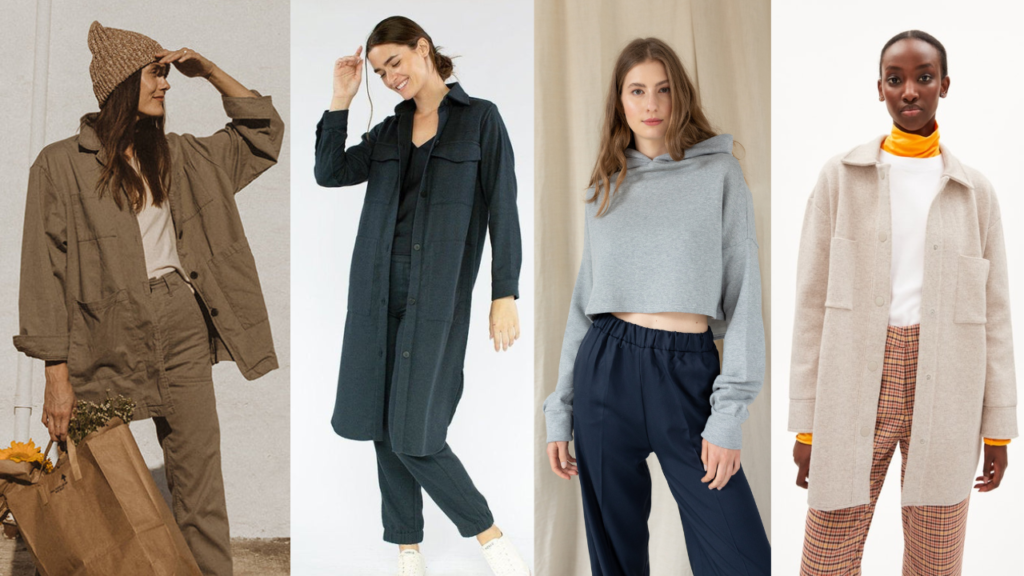 Esby – Neu nomads – Adva – Armed Angels
hair, makeup & accessories
*While we recommend to complement your outfits with your hair, makeup, prints & accessories based on your essences, you can apply your Kibbe suggestions. This is really up to you, but when you incorporate your essence blend you end up with a most authentic style that feels more like you and is unique.
Hair for the
flamboyant natural:
-Loose, relaxed.
-Layers.
-"Wolf cut" or "Lions mane" haircuts work for you.
-Tousled and sophisticated.
-Natural color with some volume and movement. Balayage or a sun-kissed glow go great for you.
However, these type of hairstyles won't look good on every flamboyant natural person.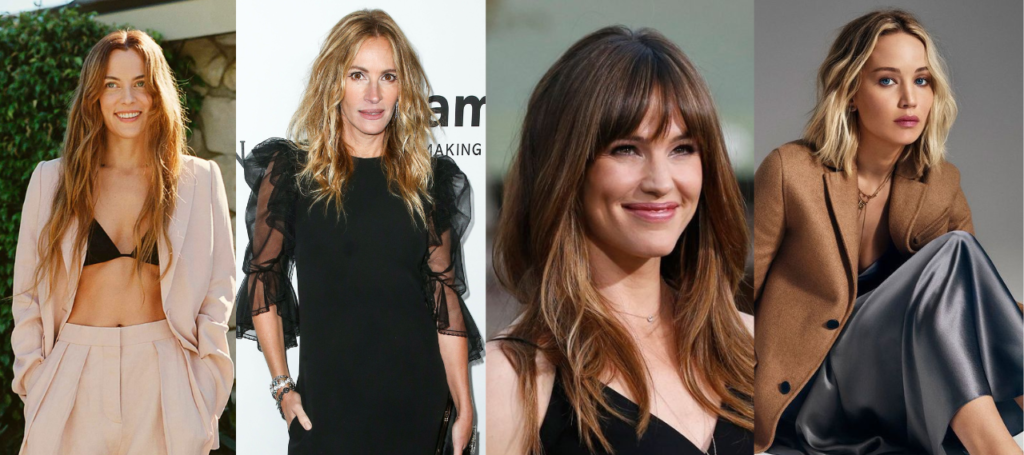 Vogue – Instyle – Jennifer Garner – Instyle
makeup for the
flamboyant natural:
-Simple make up on the eyes, bold lip.
-Glowy.
-Vivid & rich colors for eyeshadow. Not bold.
-Subtle cheek contour.
Just like the hair, it depends on your essences and seasonal color what will look better on you.

Harper's Bazaar – Jennifer Lawrence – Vogue – Julia Roberts
shoes for the
flamboyant natural:
-Pointy shoes.
-Angular and tailored as everything else.
-Straight heels.

Accessories for the
flamboyant natural:
-Bold, oversized, and unique.
-Wide belts.
-Natural shine like metals and stones.
-Oversized hats.

Patterns & prints for the flamboyant natural:
-Irregular and oblong shapes.
-Bold and abstract patterns.
-Soft edge motifs.
-Textures.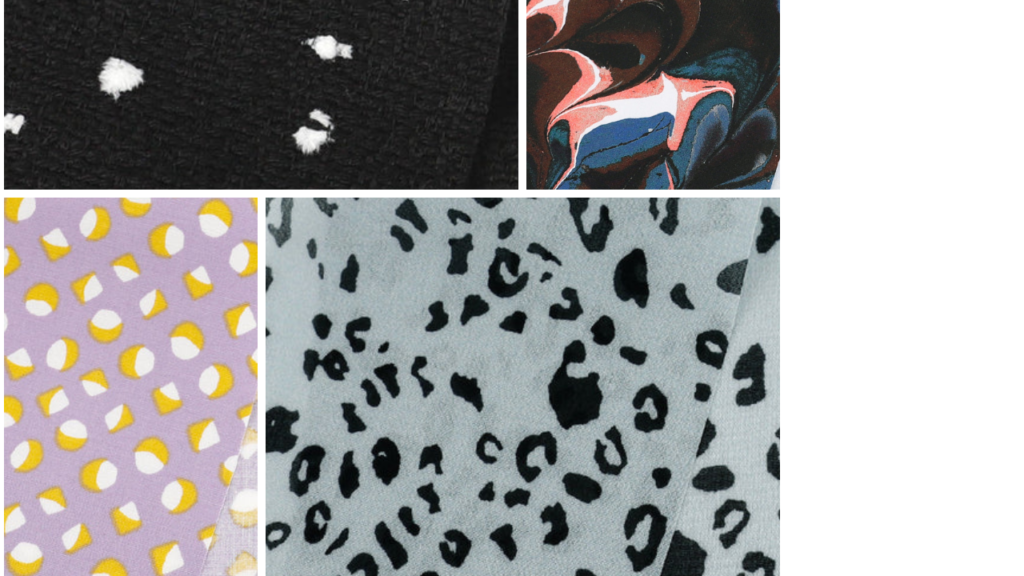 What if I am a flamboyant natural but I don't feel like I look good on these lines and clothes?
Chances are you have the body type, but you don't have natural essence. This means, you should mantain the structure of your outfits based on your Kibbe, but follow the rest based on your essences.
Casual outfits for the flamboyant natural:
formal outfits for the flamboyant natural:
gown outfits for the flamboyant natural:
Disclosure: We get commissions for purchases made through links in this post. We are an affiliate of Neu Nomads, and we will earn a commission if you click through the link below, go to that website, and make a purchase. Thank you in advance if you choose to buy through our link.
Brands we recommend for the flamboyant natural:
Not sure what your Kibbe Body Type is?
We can help you with that!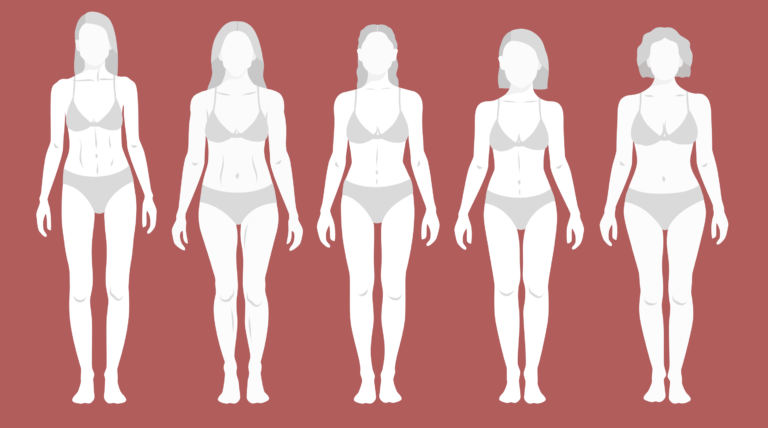 In the end, you can do whatever you want with your style. We always recommend using David Kibbe's tips as a base and create a style around your essences and seasonal colors. 
57