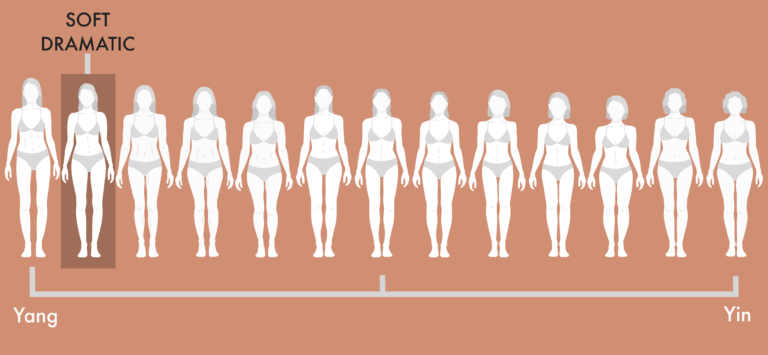 Soft Dramatics have Yang dominant bone structure and facial bones, but Yin body flesh and facial flesh.  They look tall, but are not as sharp as a pure Dramatic. This is considered to be the second most Yang. However, a person with a Soft Dramatic Kibbe ID can look more feminine or masculine depending on their essences.
Usually a woman would look lushy and curvy, while a man would look tall, but not as slim as a pure Dramatic man. They will also have softer features in their faces, probably fuller lips and cheeks, or slightly wider noses. This can depend on each person.
When gaining weight, a Soft Dramatic gets heavier on the fleshiest parts of their body: the bust, hips, waist, thighs, upper arms and especially the face.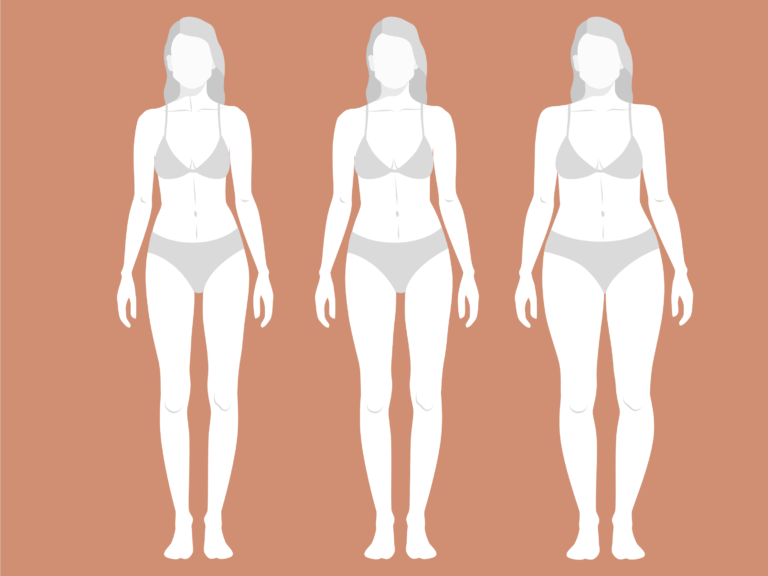 Characteristics of a Soft Dramatic:
Height is moderate to tall. (long vertical line)
Large and angular.
Long arms and long limbs. Can become fleshy in the upper arm and thighs.
Can have large hands & feet.
Fleshy in the bust and hip area.
Hourglass figure (in women).
A moderate-sized waist that can become thick.
Facial bones are prominent or sharp.
Large eyes, full lips, fleshy cheeks.
Sharp or/and large nose.
You're not a Soft Dramatic if you:
Be petite.
Have a boyish figure.
Have short arms and legs.
Have delicate facial features.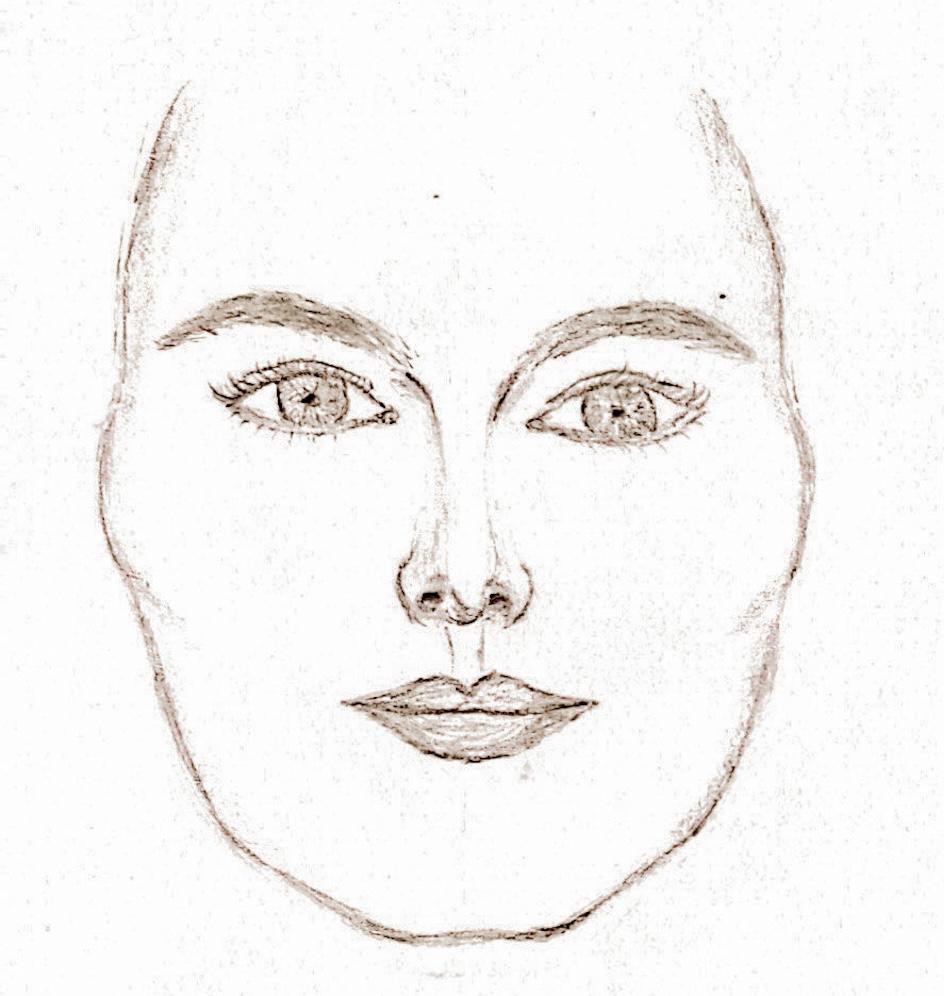 Example of an average soft dramatic face.
Dramatic Celebrity examples:
Sophia Loren, Diahann Carroll, Sofía Vergara, Adele, Kim Novak, Barba Streisand, Rachel Weisz, Michelle Lee, Jacqueline de Ribes, Christina Hendricks.
dramatic men celebrity examples:
Mathew McConaughey, Clark Gable, Christian Bale, Andy Samberg.
Soft Dramatic dressing lines
Disclaimer: These are only David Kibbe recommendations, you don't have to follow them if you don't want to. 
The soft dramatic dressing lines should be long with waist emphasis. No color blocking, and more monochromatic outfits. Choosing clean and draping lines can make a beautiful difference.
Fabrics and materials:
-Lightweight fabrics.
-Jazzy, shiny details.
-Soft, draped fabrics.
-Elegant
shapes and overall outfits:
The "T" shape

silhouette.
-Geometric lines with flowing, light fabrics.
-Glamorous, polished outfits.
-Subtle elegance
Tops for the soft dramatic:
-Cowl necklines.
-V-neck.
-Draped or Wrap.
-Off the shoulder.
-Square necklines.
-Mock necklines.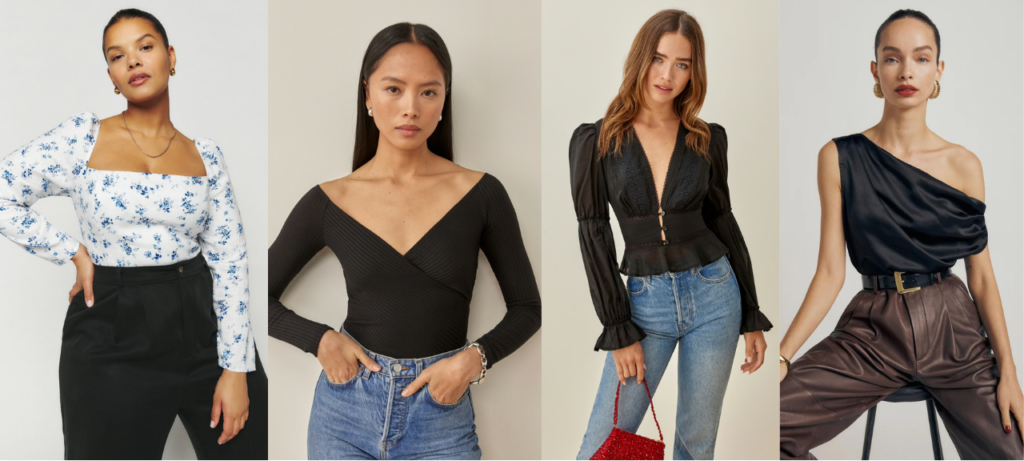 Bottoms for the soft dramatic:
-Straight leg
-Wide leg
-Draped pants
-Nonrestrictive
-Should hug your hips and thighs, and have a straight or flared leg
-Mid to high rise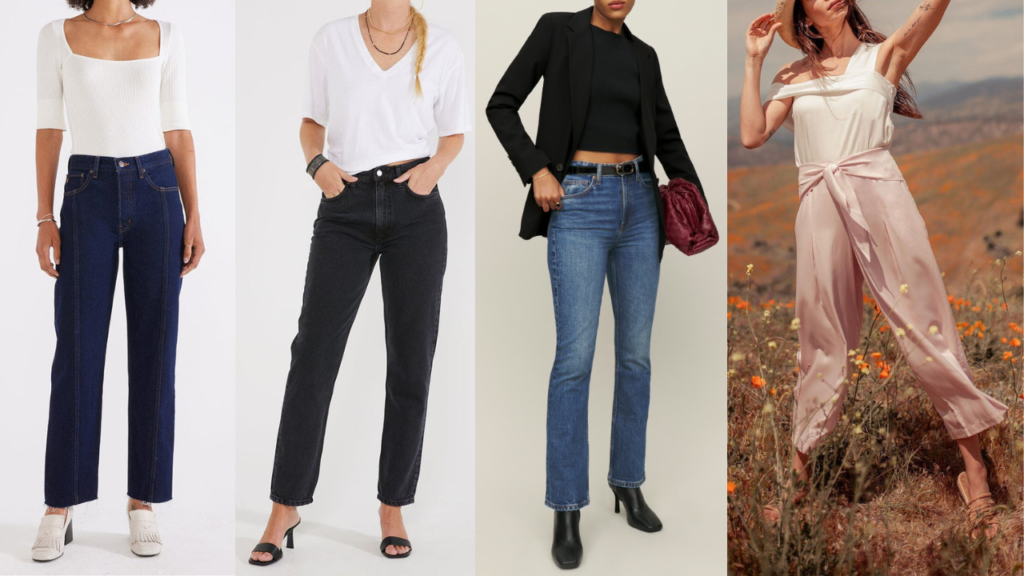 Skirts for the soft dramatic:
-Slit
-Long
-Straight but soft silhouette
-Knee-length skirts
-Slip
-Bias-cut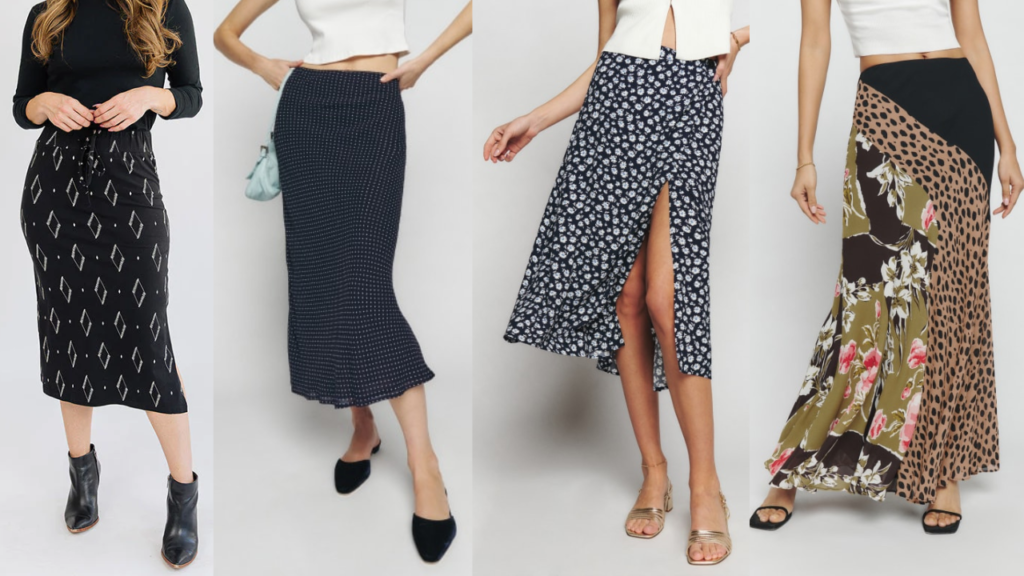 Dresses for the soft dramatic:
-Fitted
-Broad shoulders + slim waist + flowing hips/skirts
-Dropped waist
-Shirring
-Embroidered
-Long or midi length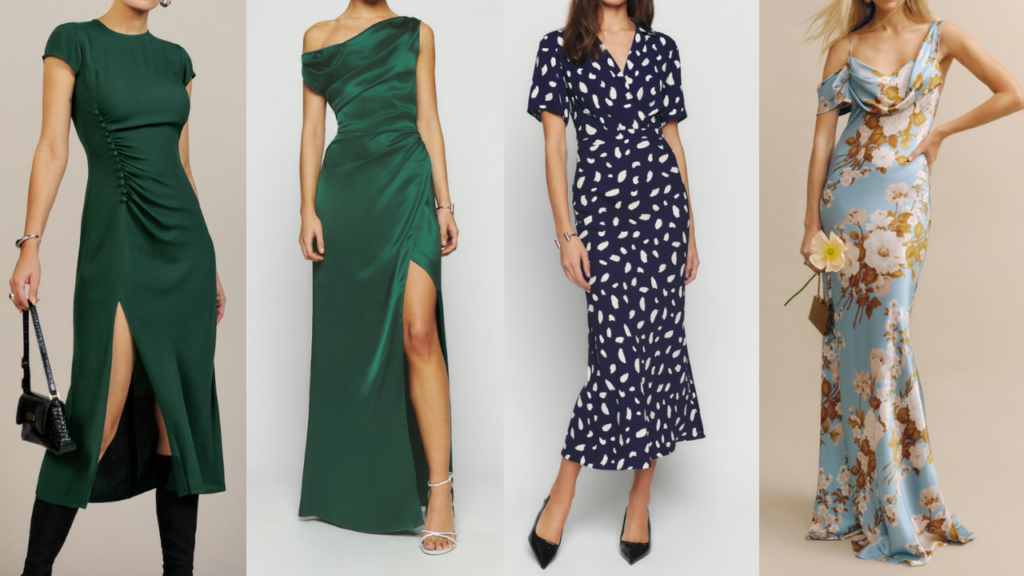 Sweaters for the soft dramatic:
-Draped necklines
-Flowing silhouettes
-Trim embellishment
-Lightweight and delicate, but not too much.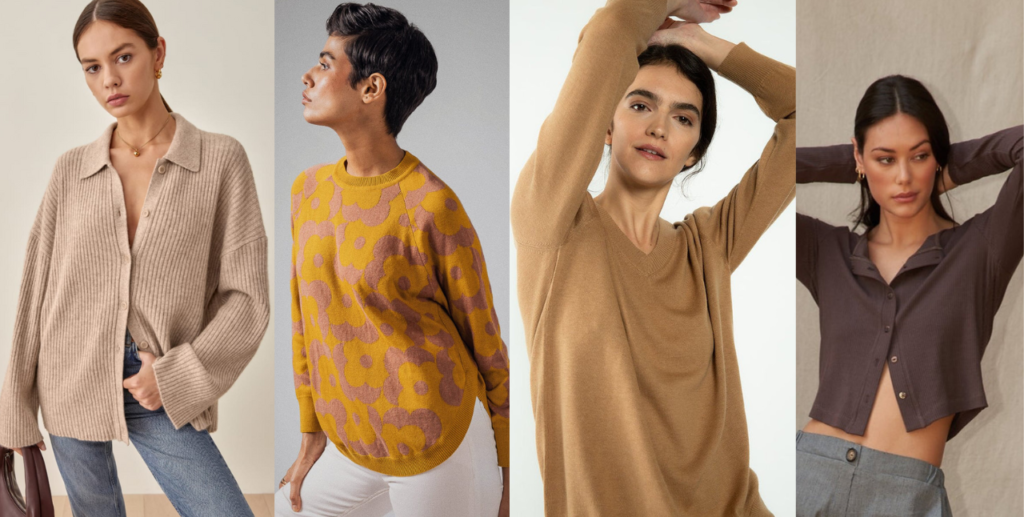 Reformation – Made trade – Neu nomads
Outerwear for the soft dramatic:
-Big and wide lapels in soft fabrics.
-Mid-thigh length
-Wrap jacket
-Shawl collars
-Broadness to your shoulder line and drama
-Subtle waist definition
-Trench coats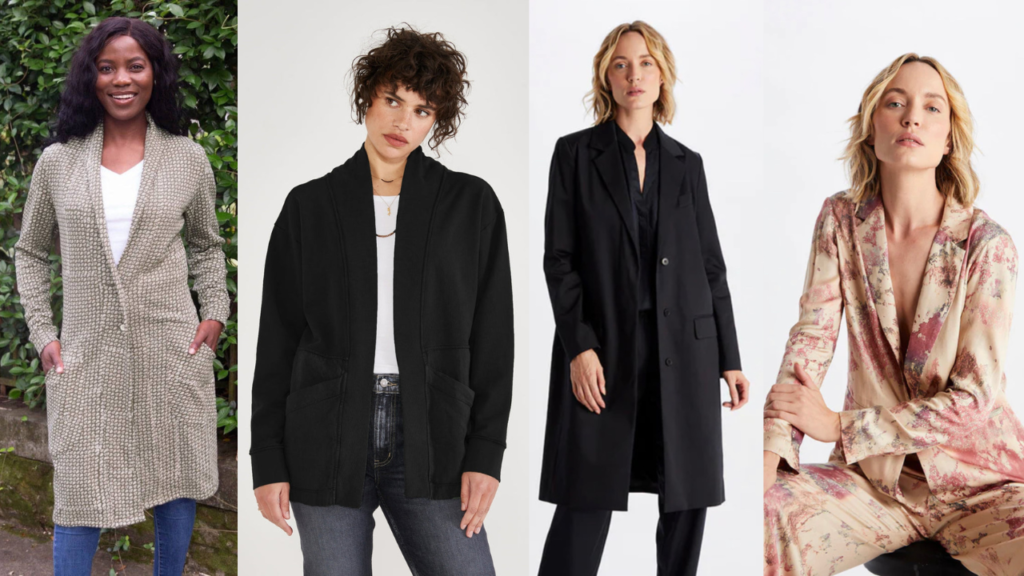 hair, makeup & accessories
*While we recommend to complement your outfits with your hair, makeup, prints & accessories based on your essences, you can apply your Kibbe suggestions. This is really up to you, but when you incorporate your essence blend you end up with a most authentic style that feels more like you and is unique.
Hair for the soft dramatic:
-Polished or put together
-Clean
-Soft waves
-Pulled back bun
However, these type of hairstyles won't look good on every soft dramatic person. Every face is different and it would only look good in someone who also has Dramatic Essence in their blend.

makeup for the soft dramatic:
-Sutil contour
-Eyeliner
-Bold eyebrows
-Emphasize one feature of your face like eyes or lips
Of course, just like the hair, it depends on your essences and seasonal color. Some might look amazing on these, but others will feel like wearing a costume.

shoes for the soft dramatic:
-Tailored and angular shoes with a tapered toe and heel.
-High, narrow heels.
-Pointy boots
-Shoes with nude colors

Accessories for the soft dramatic:
-Bold jewelry.
.Overly embellished with ornate details
-Large and bold earings
-Colorful gems
-Sparkly
-Oversized and round bags
-Wide belts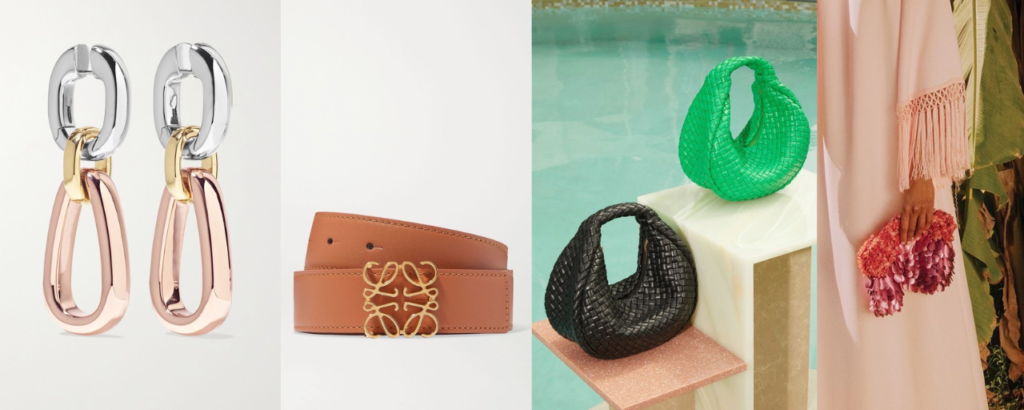 Patterns & prints for the soft dramatic:
-Animal prints
-Bold and abstract shapes
-Oversized florals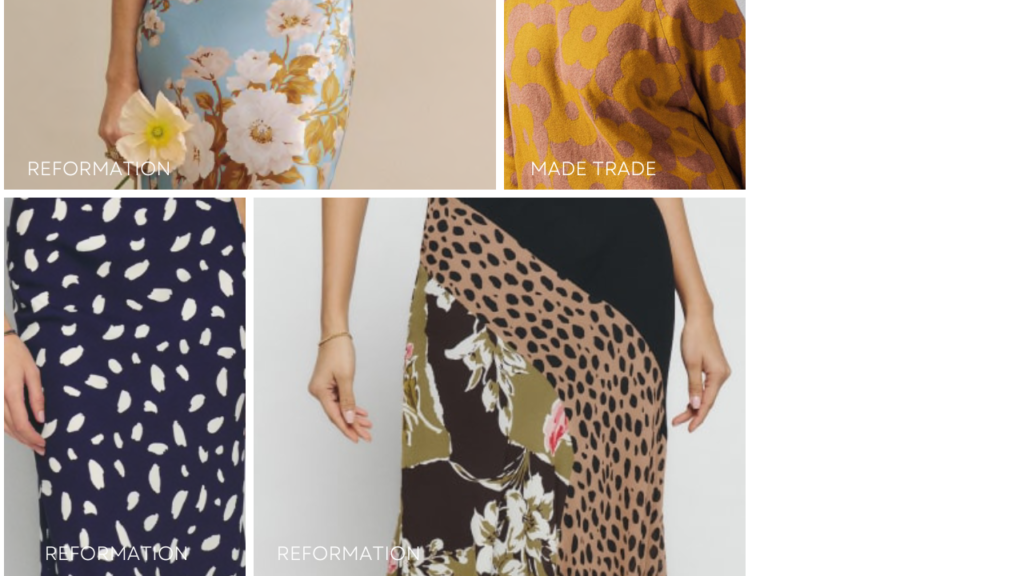 What if I am a soft dramatic but I don't look good on these lines and clothes?
Chances are you have the body type, but you don't have the essence. This means, you should mantain the structure of your outfits based on your Kibbe, but follow the rest based on your essences.
Casual outfits for the soft dramatic
formal outfits for the soft dramatic
gown outfits for the soft dramatic
In the end, you can do whatever you want with your style. We always recommend using David Kibbe's tips as a base and create a style around your essences and seasonal colors for a more authentic style. 
Not sure what your Kibbe Body Type is?
We can help you with that!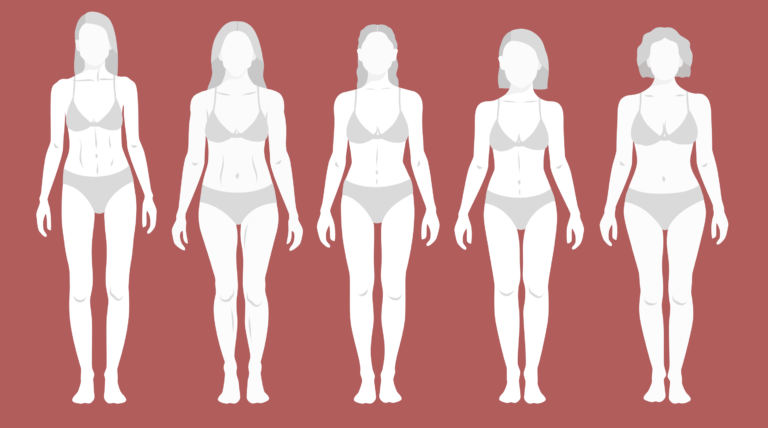 78