find your ideal color combination
Have you ever noticed the impact colors have on the way we look? Especially when it comes to wearing them. They can either make us shine and look effortlessly radiant without a drop of makeup or they can work against us even with a full face of makeup. 
The color is the first thing we notice about our image. The shape, lines, and other details are next. Using color for your own purposes is an art; since it allows us to focus on the details and parts of our body that we want to accentuate, we can change the figure's proportions and even create moods.
In fact, some colors interact perfectly with one another, and nature offers us an endless number of these examples, such as the changes in the landscape depending on the seasons, the fresh colors in spring, the soft tones in summer, the earthy nuances of autumn, and the cold touches in winter.
And since we are part of nature, we also have transitions like these in our appearance.
The clothes we wear must highlight our beauty, make our eyes shine, and accentuate our hair's color and tonal play. All of this is possible with colors and their variations. With this quiz, we'll help you figure out your ideal color palette based on your natural characteristics, so stick around a little longer to learn the best ways to incorporate color into your looks!
But before we start the quiz, let's go through some things you should know about colorimetry.
Colorimetry is analyzing colors and how they interact with our physical appearance. Personal colorimetry describes how each person has a color palette that complements and enhances their innate beauty. This is related to our hair color, brows, eye color, skin tone, blush, veins, freckles, and other features.
Each individual has a unique palette of hues. Knowing this will allow you to select clothing, makeup, and accessories in tones that compliment you and make you look radiant.
When colors don't match up with your appearance:
The skin may appear pale, drab, gray, or uneven.

Skin flaws will become more visible.

Bags form or grow more prominent under the eyes.

Wrinkles are accentuated.

The eyes mislay their natural radiance and lose their expressiveness.

Lips lose their sparkle.

Facial

features

will grow harsher or blurrier.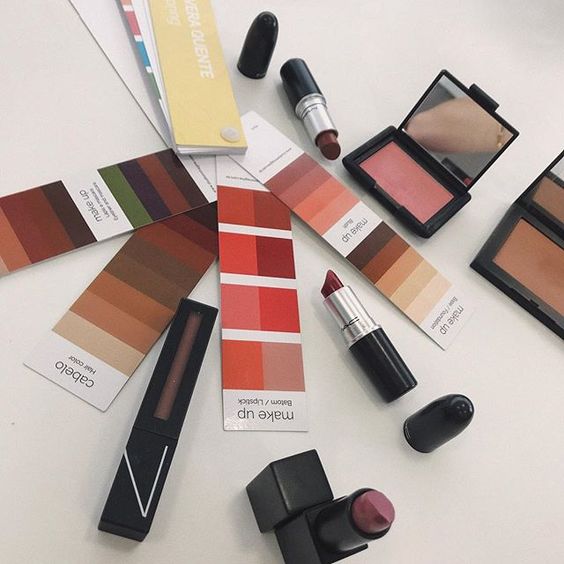 However, once you've discovered your color essence, you can: 
♡ Highlight your natural beauty
♡ Among such an abundance of clothes in stores, choose yours quickly
♡ Efficiently select the appropriate colors for clothing and accessories
♡ Easily combine clothes by color. Build a wardrobe where all the clothes match each other
♡ Know how to easily distinguish the different shades of color and choose the one that best suits you
♡ Make cheaper clothing items look expensive and luxurious because they harmonize with your appearance
♡ Bring your appearance to a beautiful and harmonious aesthetic image
♡ Appear well-rested and lively, even at the end of your day
Knowing your chromatic type is not a whim. It is not something that only the most excellent stylists should be aware of. It is a must-have for everyone who wishes to avoid annoying screw-ups (when buying clothes, picking a hair color, and so on).
YOUR APPEARANCE SHOULD NOT BE LOST IN THE COLOR; INSTEAD, IT SHOULD BE MORE EXPRESSIVE
Color Analysis by Seasons
There are several methods to know your color palette, however, many of these are not very accurate and are extremely limited, which is why we will use the division by seasons to identify your color palette. Because, as previously stated, it is more logical to direct us toward a technique based on nature itself, which transitions naturally, is rich, beautiful, and abundant. We all fit within nature's parameters.
This method is divided into four main categories (seasons), further subdivided into three groups, creating 12 possible combinations, each with unique characteristics that help us confidently identify our best color palette while also providing an excellent analysis to better understand our personal features and traits. 
The twelve seasons are:
♡Bright spring
♡True spring
♡Light spring
♡Light summer
♡True summer
♡Soft summer
♡Soft autumn
♡True autumn
♡Dark autumn 
♡Bright Winter
♡True Winter
♡Dark Winter
Learning to use your natural color palette, and knowing your essence or kibbe, will help you manage your closet better, feel more at ease while picking clothing, and dress like a genuine fashionista. 
So if you're ready, let's see your ideal season! 
First, you will discover your main season and then we can move on to the subdivisions to be even more exact. Remember to analyze your characteristics well to answer each question in the most accurate possible way.
what is my seasonal color palette – quiz
We recommend that you write down your responses. So, take a pen, and let's begin!
Write down all the letters you see in the answer you chose.
1. Everyone has a warm or cool skin undertone, regardless of race or skin color. Let's figure out what yours is.
a) d) I tan more easily. My skin has undertones of golden yellow and earthy browns or greens. I look good in yellow
b) c) I naturally burn first. My skin has undertones of pink and blue. I generally look bad in yellow.
2) Select the option that best describes your skin
a) It has shades of peach, ivory, golden, and dark beige (no color on the cheeks) or golden black.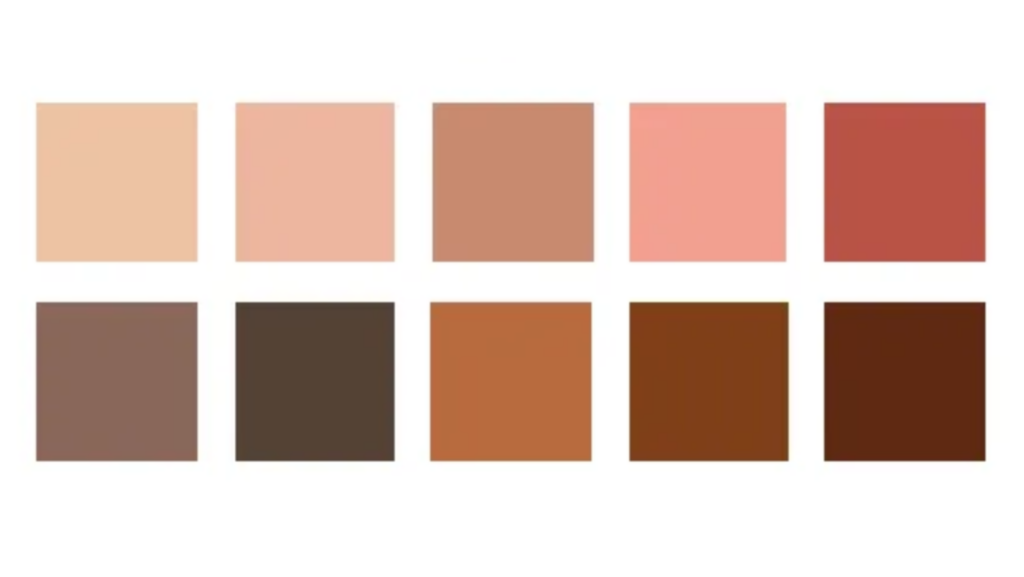 b) Black and brown or pale skin tone bordering on beige. Very light skin, and a uniform tone. Always with peach, pink, or gray subtones.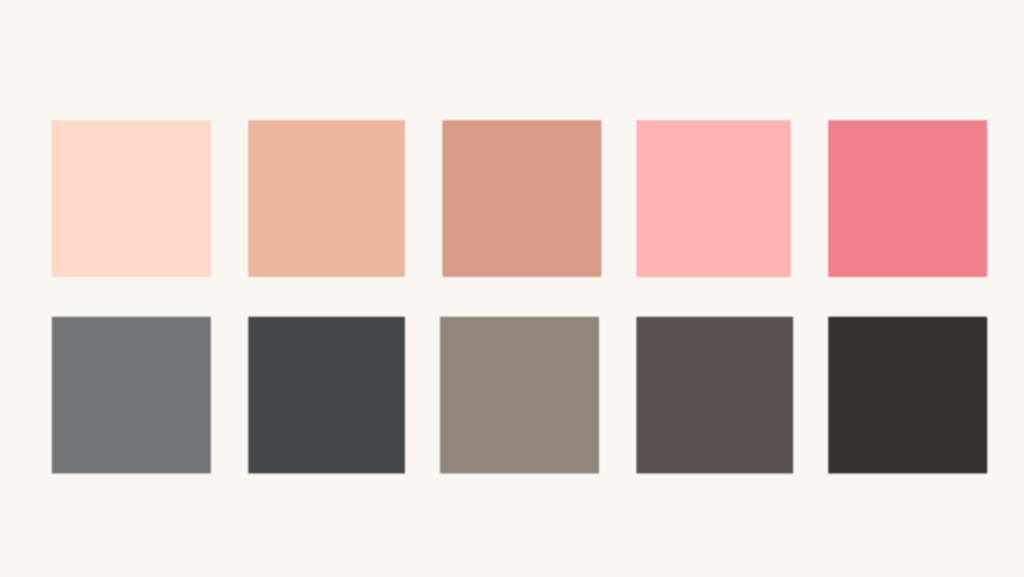 c) Beige, pinkish beige, black or white with grayish, pinkish, or bluish base tones.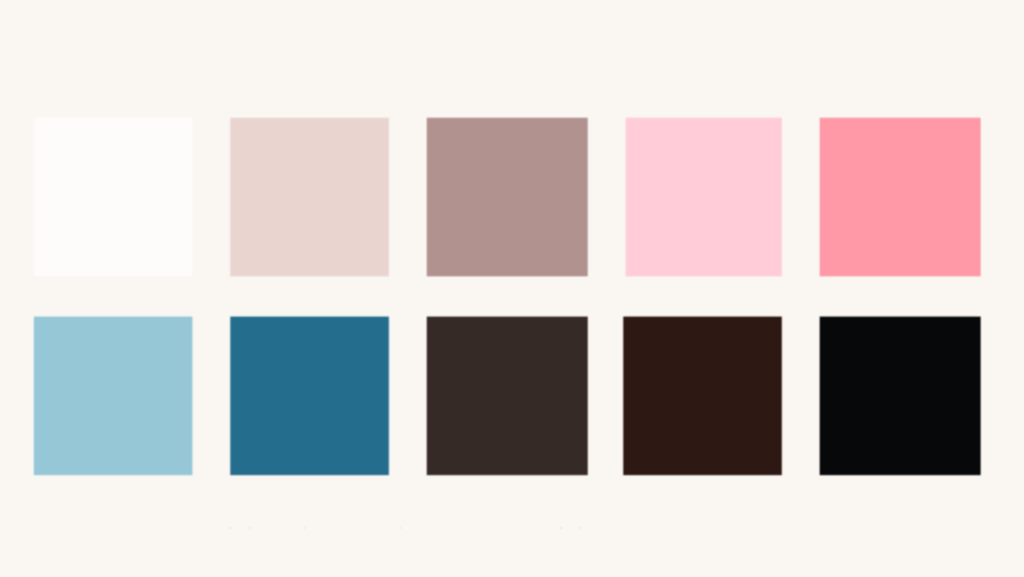 d) My skin is usually ivory, peach, rosy peach (with purple knuckles), warm brown, black or beige, with light golden tones. It can also have olive subtones.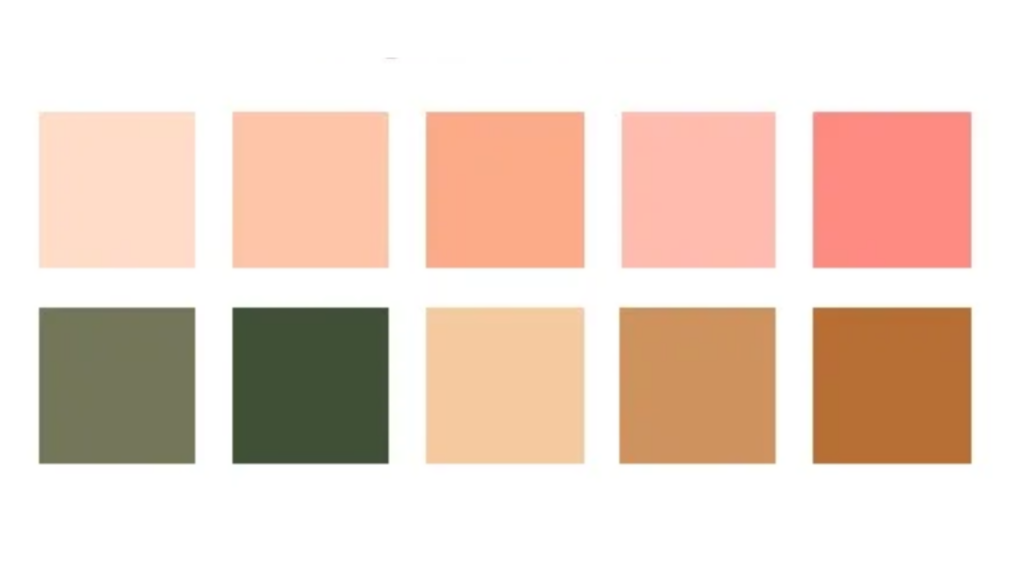 3) Choose the one that most accurately describes your freckles. If you don't have any, you can use any other area or mark on your body (such as moles and birthmarks) as a reference. If you don't have any, skip the question.
a) They are usually brown or gold.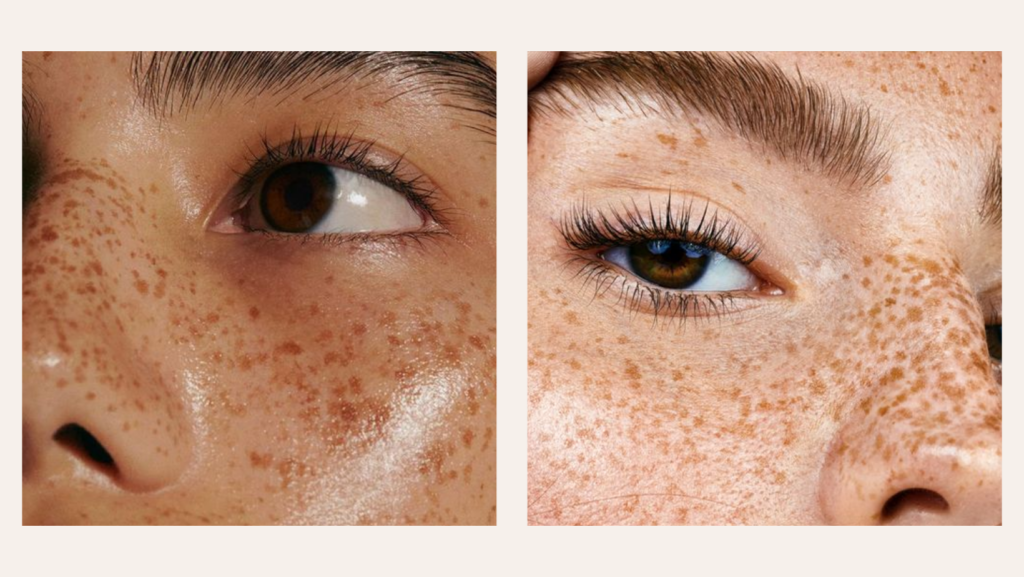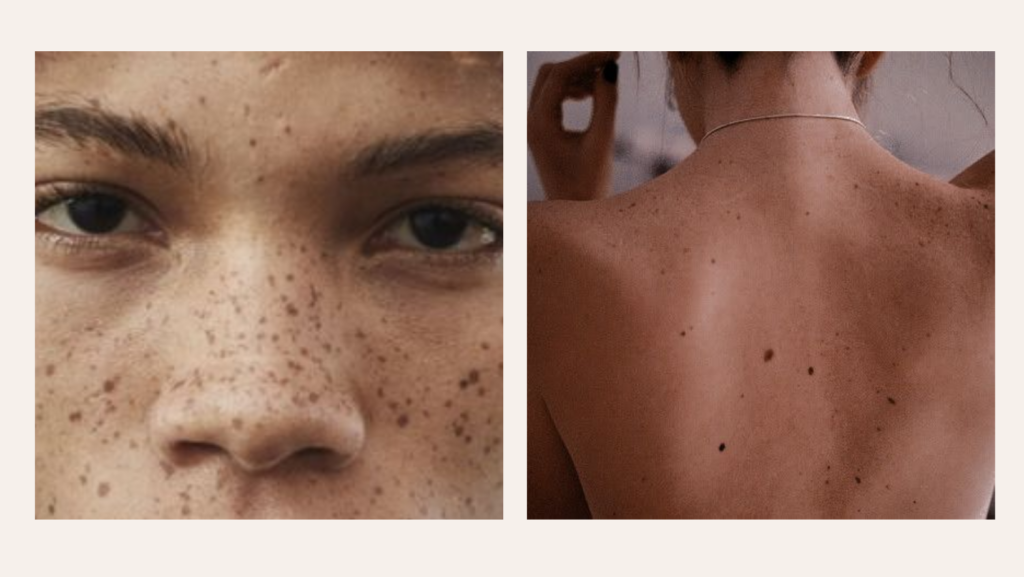 c) They are gray or grayish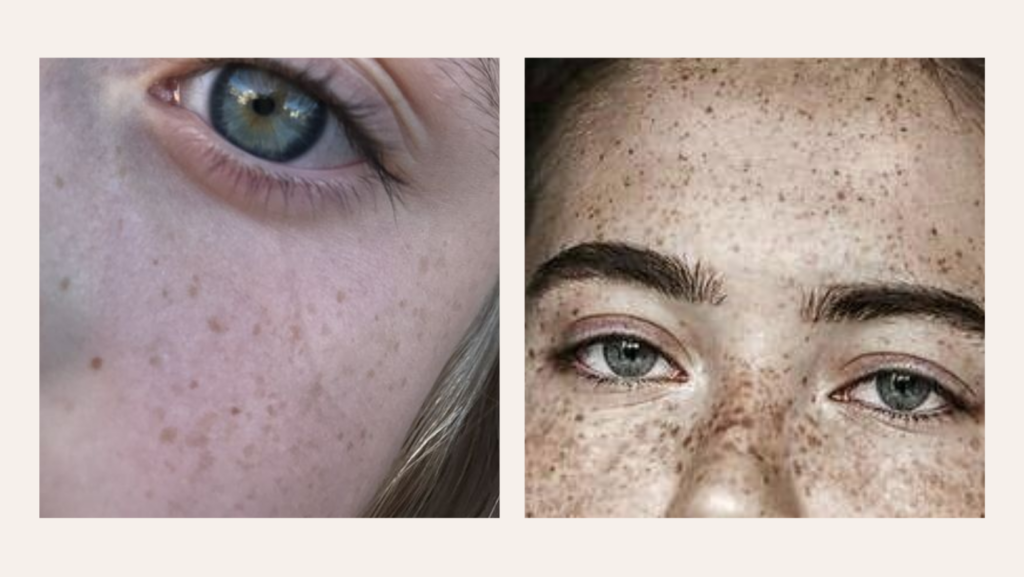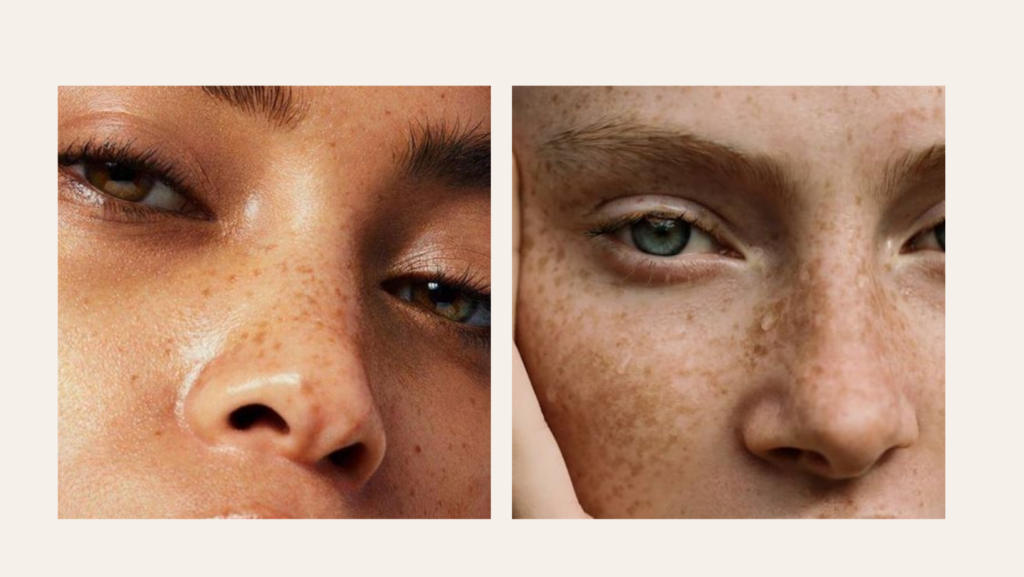 4) Choose the option that best describes your natural hair
a) Red, copper, brown, or golden blonde. Gray or white with yellowish tones, chocolate brown or black with reddish or golden hues.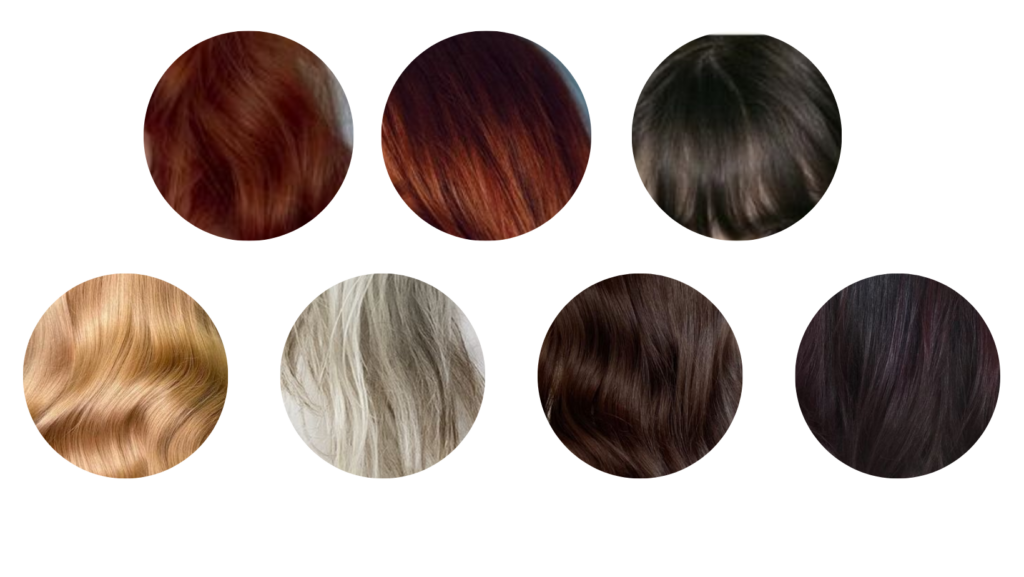 b) Platinum blonde, ash blonde, light brown, brown with a touch of reddish or gray bordering on blue.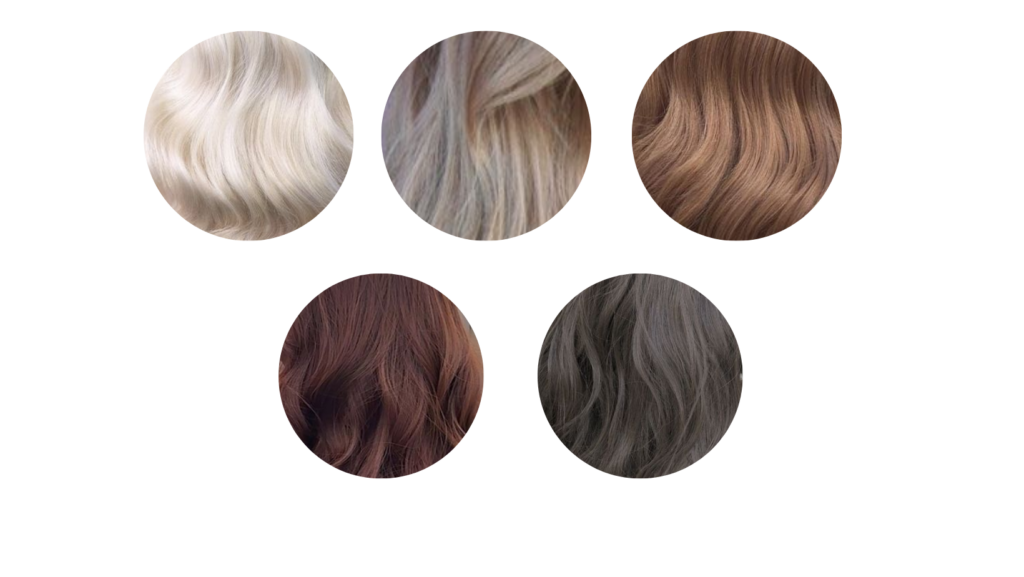 c) Blue-black, dark brown or with reddish reflections, silver gray, white, platinum blonde.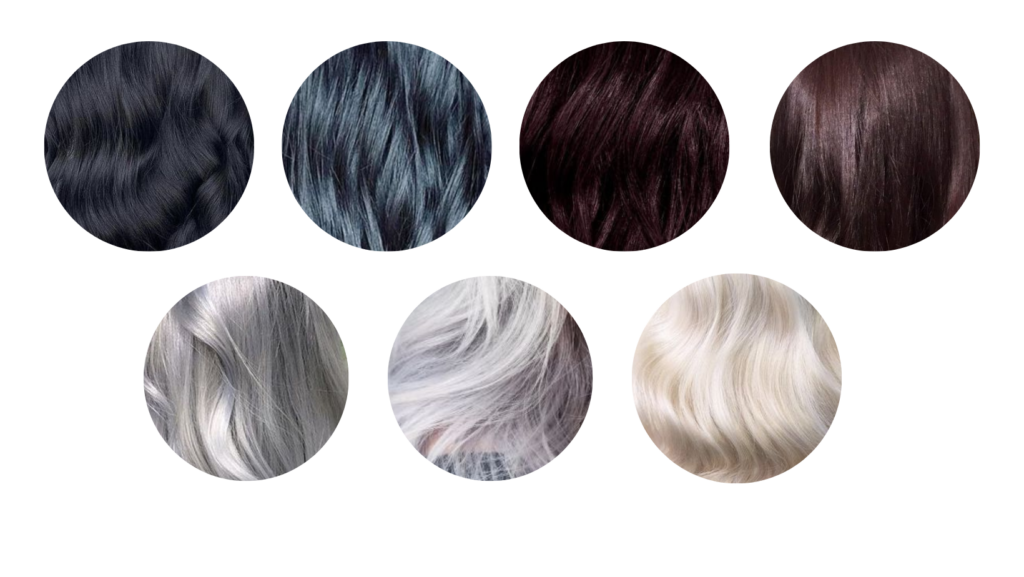 d) Light or golden blonde, yellow blonde, honey or raspberry or redhead. Chestnut and brown with golden features, golden gray or creamy white.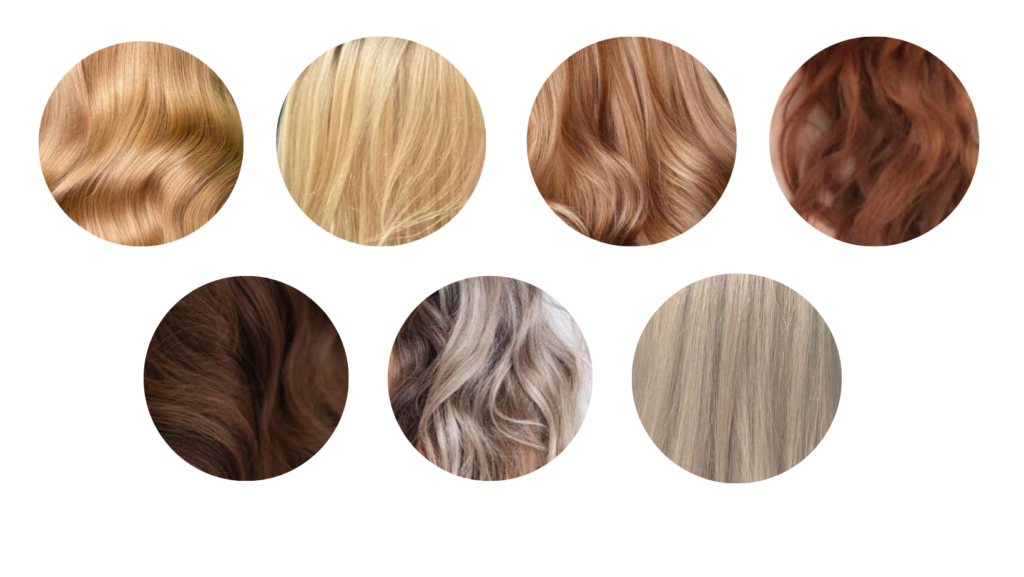 5) Choose the option that best describes your hair and its highlights. If you have gray hair, analyze its tone.
a) Hair with dark golden or copper highlights, gray hair tends towards yellowish-white and not bluish-white.
b) c) Hair grays sooner and, when it does, takes on a bluish pearl or silvery tone.
d) Reddish, orange, or golden flashes. Or has your hair darkened quite a bit with age?
6) Observe the color of your veins under natural light, what is their tone?
7) What about your natural blush?
a) c) You don't blush easily, and the color of your face is quite uniform. You don't blush when playing sports or when the temperature changes, you rarely blush
b) d) Your skin takes on color quite easily. Skin with a delicate appearance and, on many occasions, is sensitive, especially on the face. 
8) What is your eye color?
a) Brown eyes in dark, golden, or light tones. Honey, olive green or green color with golden or brown tones.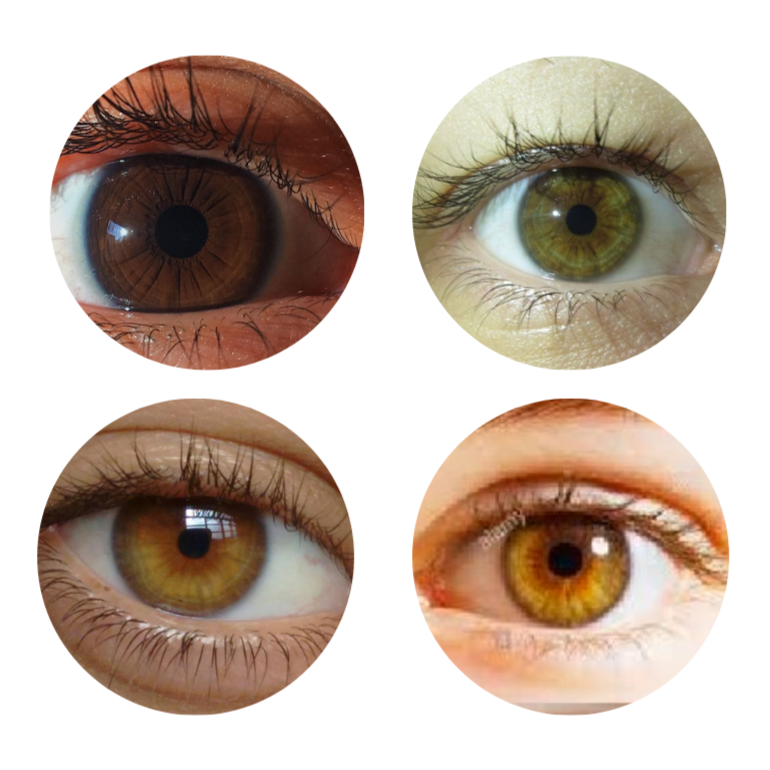 b) Eyes light blue, green, or with a subtle shade of gray around the iris. Light brown, grayish, or aquamarine blues that change tone depending on the light or the clothes they are wearing.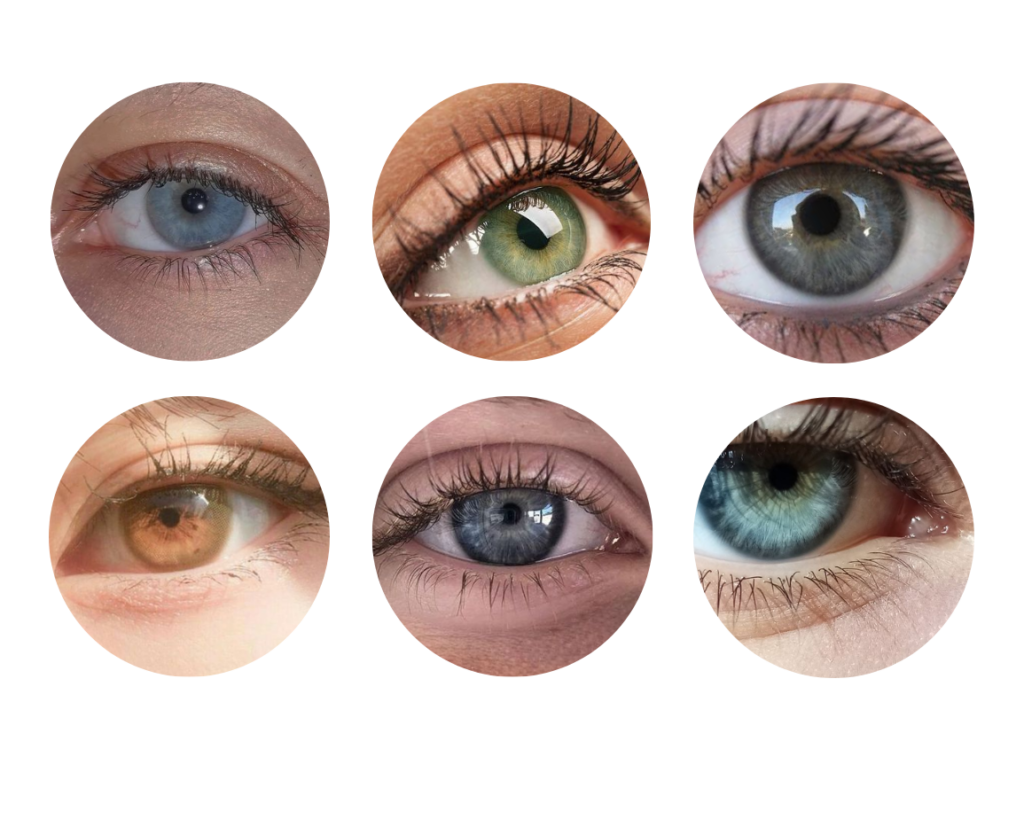 c) Reddish brown, light brown, black, dark or grayish blue, grayish green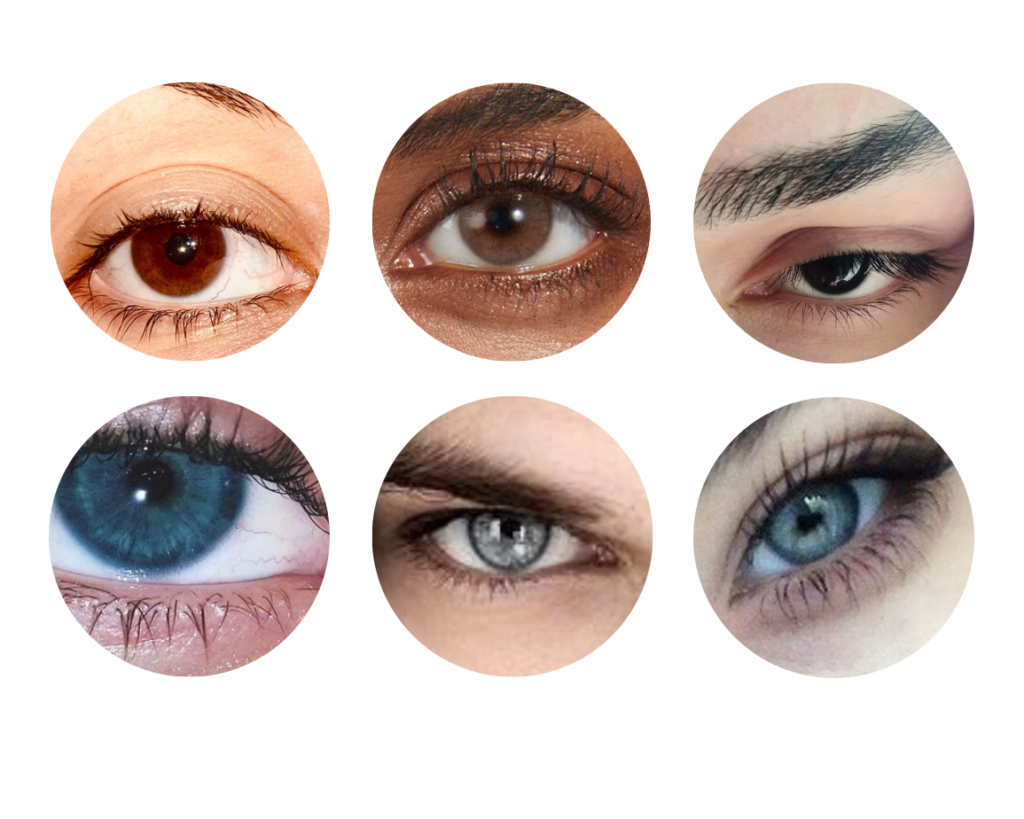 d) Blue eyes with white or gold stripes, watery blue eyes, grayish steel blue, green with golden spots, light green, aqua green, bluish green, and golden brown.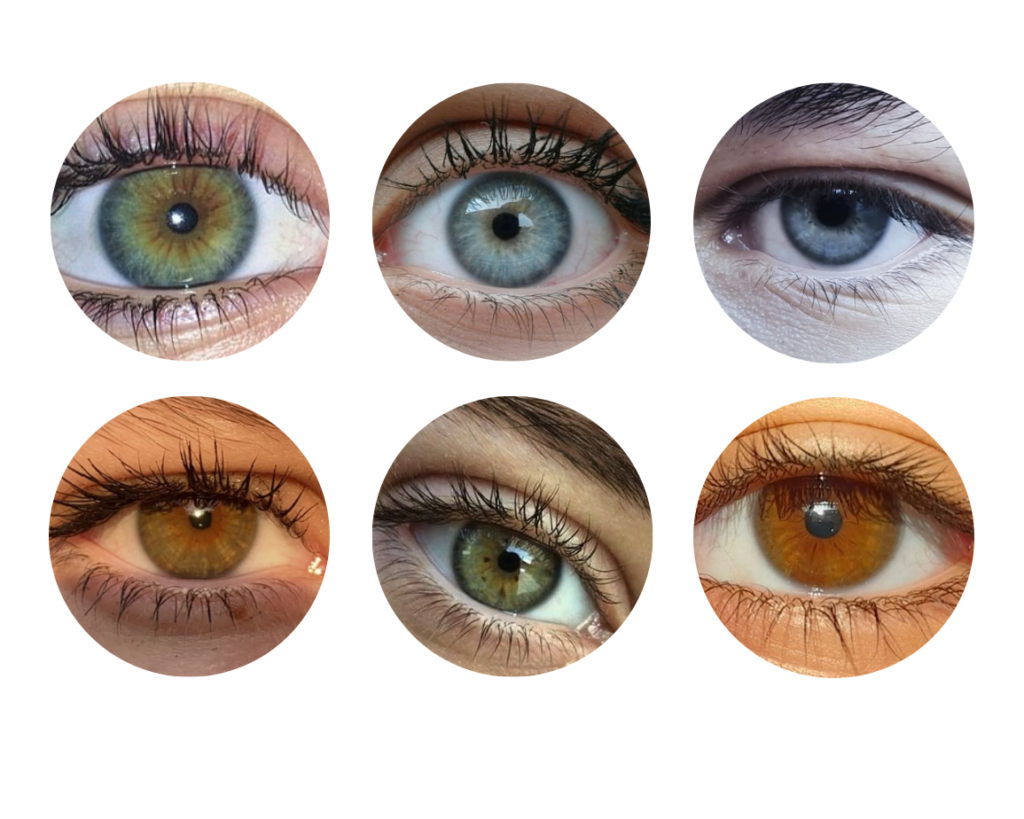 9) What colors do you think you look best with?
a) Rich warm colors. Ocher, brown, green, and brown tones. Blues such as turquoise or petrol blue that has yellowish tones in its composition, orange-reds, beige, camel, brown, and khaki green.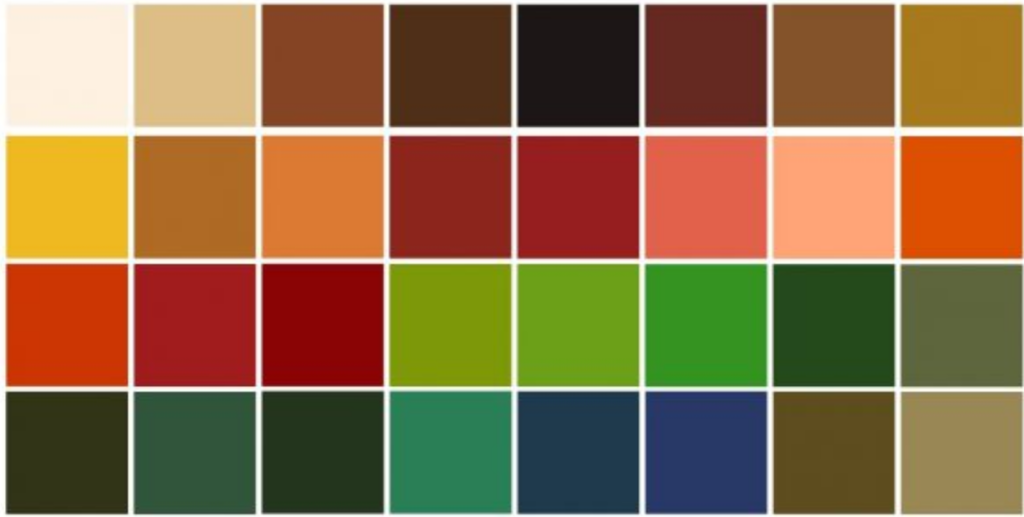 b) Muted cold colors. Pastels, grays, especially those with a bluish tone, and soft whites (not bright or yellowish whites). Dusty blues in almost all shades.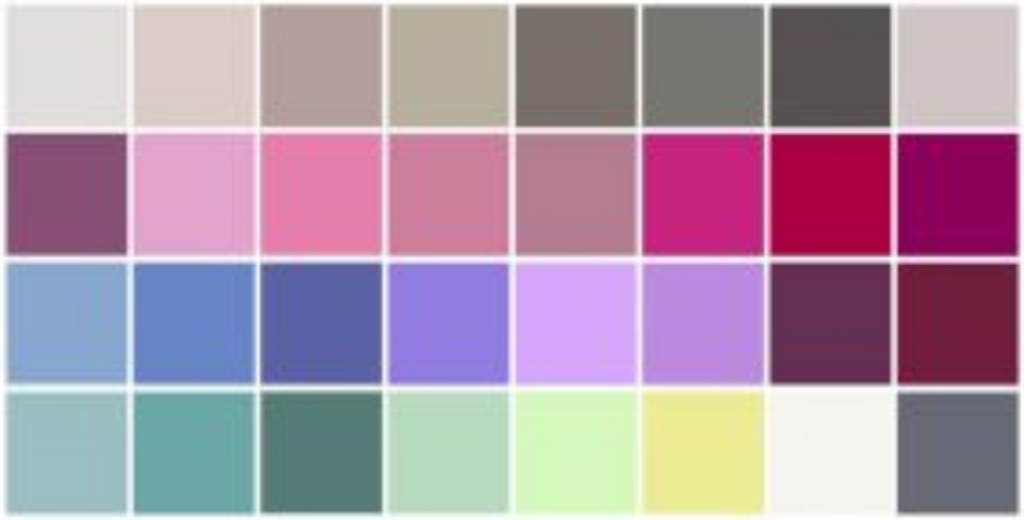 c) Intense cold colors. Pure white or black. Gray in almost all its shades, and navy blue.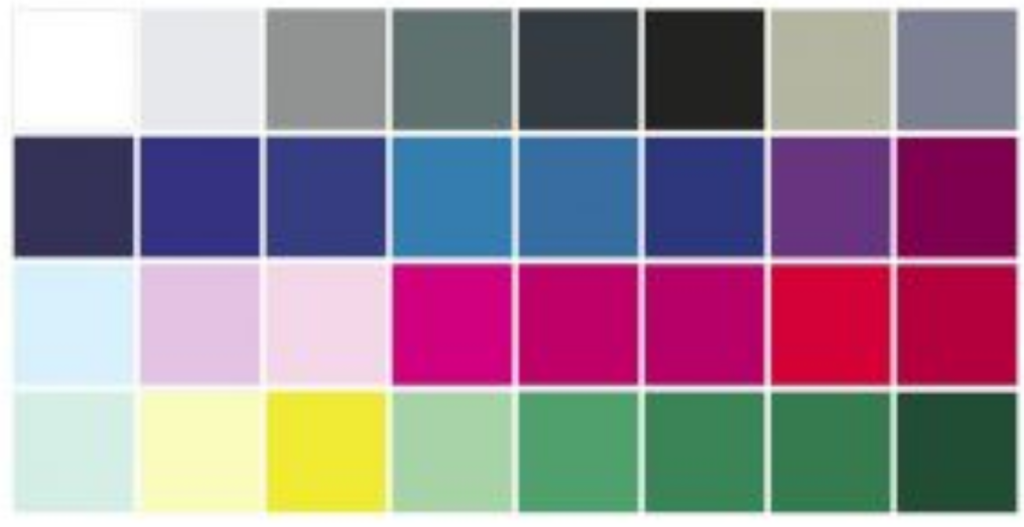 d) Orange and pink colors from peach to reddish-orange through different shades of coral. Yellowish blues such as turquoise, aqua, or light clear navy, soft and bright golden greens, yellow-green, ivory, sand, light beige, camel, golden brown, warm light gray, and stewardess blue.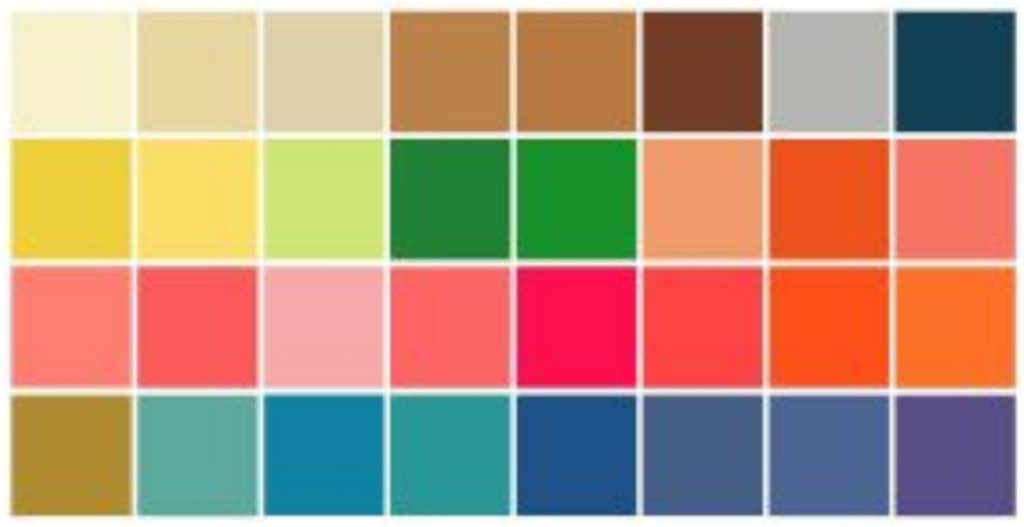 10) What jewelry do you prefer or believe best suits you?
11) Choose the lipstick color you like the most or the one you think suits you best
12) Which celebrity do you look like in skin, eye, and hair color?
a) Olivia Palermo, Eva Mendes, Hugh Dancy, Halle Berry, Julia Roberts, Mariah Carey, Emily Ratajkovski, Dev Patel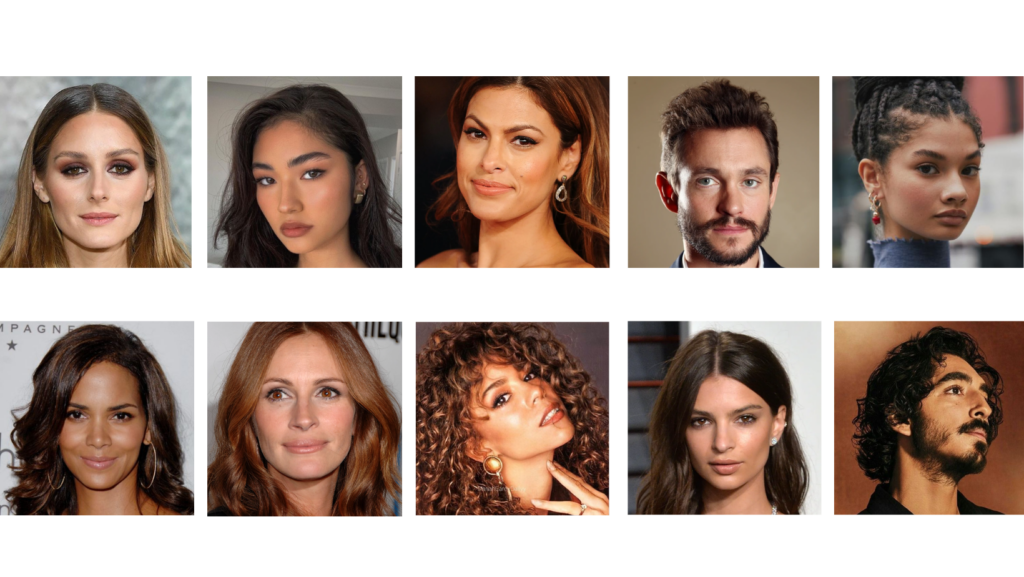 b) Diane Kruger, Letitia Casta, Bradley Cooper, Elle Fanning, Denise Vasi, Rihanna, Ellen Pompeo.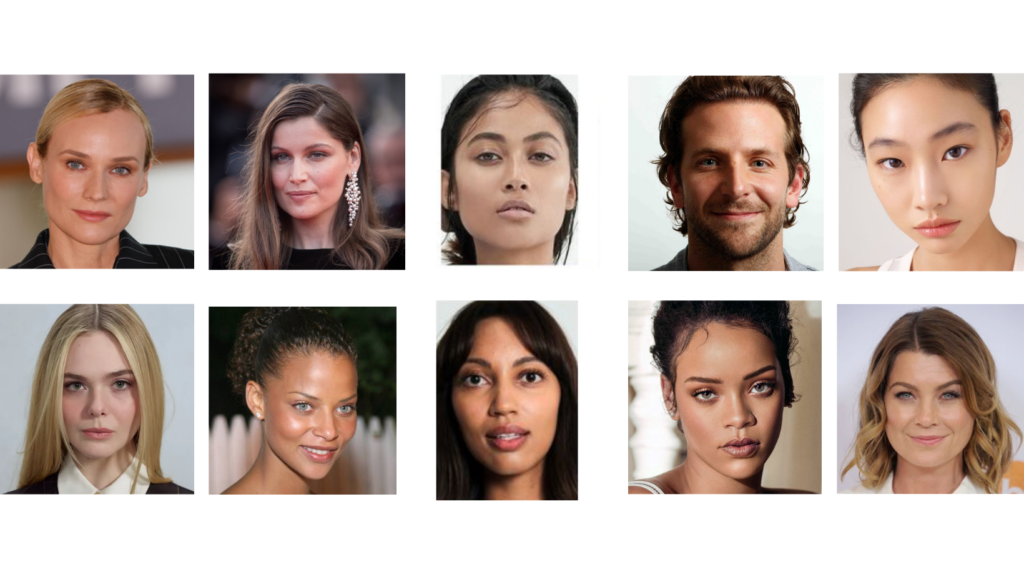 c) Monica Bellucci, Zooey Deschanel, Anne Hathaway, Tom Cruise, Simone Ashley, Lupita Nyong'o,  Naomi Campbell,  Salma Hayek, Amal Clooney, Lucy Liu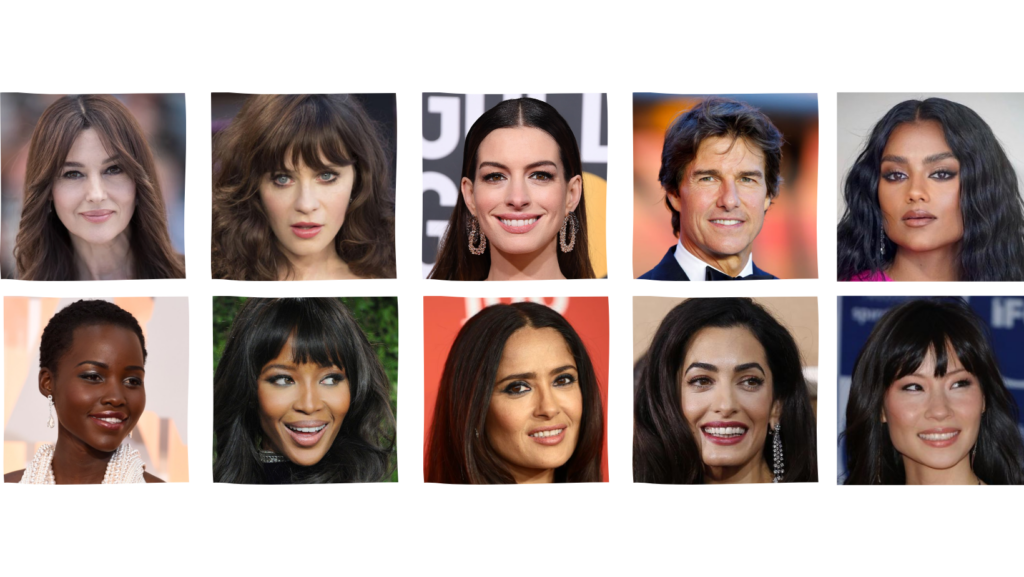 d) Jada Pinkett-Smith, Margot Robbie, Kate Middleton, Amy Adams, Blake Lively, Jaz Sinclaire, Alexa Chung, Owen Wilson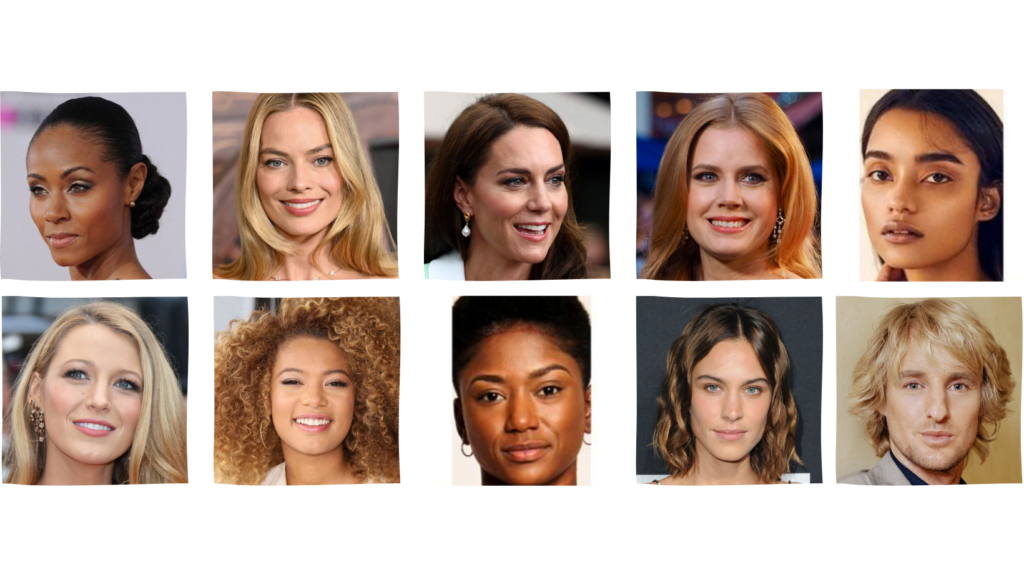 mostly A: Autumn 
If you are an Autumn that means you have a warm skin tone and hair that is typically darker than medium brown.
You have a lot of depth to your coloring with golden undertones including a warm undertone to your skin. You have an overall muted and warm look.
Read more about the personal color palette in the Autumn full guide!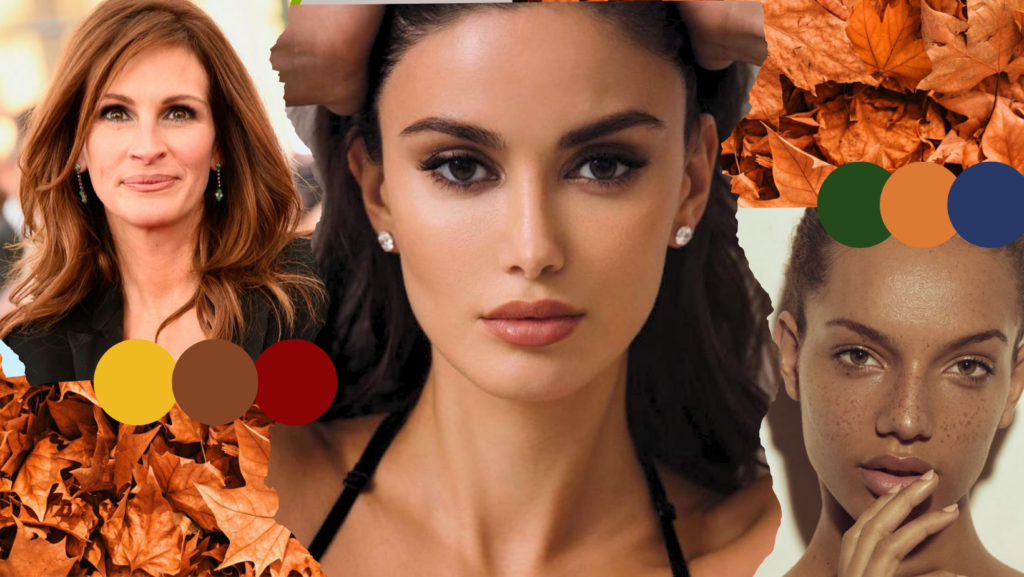 mostly C: Winter
As a Winter you have a lot of depth to your coloring with a bluish or pinkish undertone. 
You have a high contrast between your hair color, eye color, and skin tone or an overall deep look. Winter coloring is very vibrant, which is why you stand out in black and other brilliant colors.
Read more about the personal color palette in Winter full guide!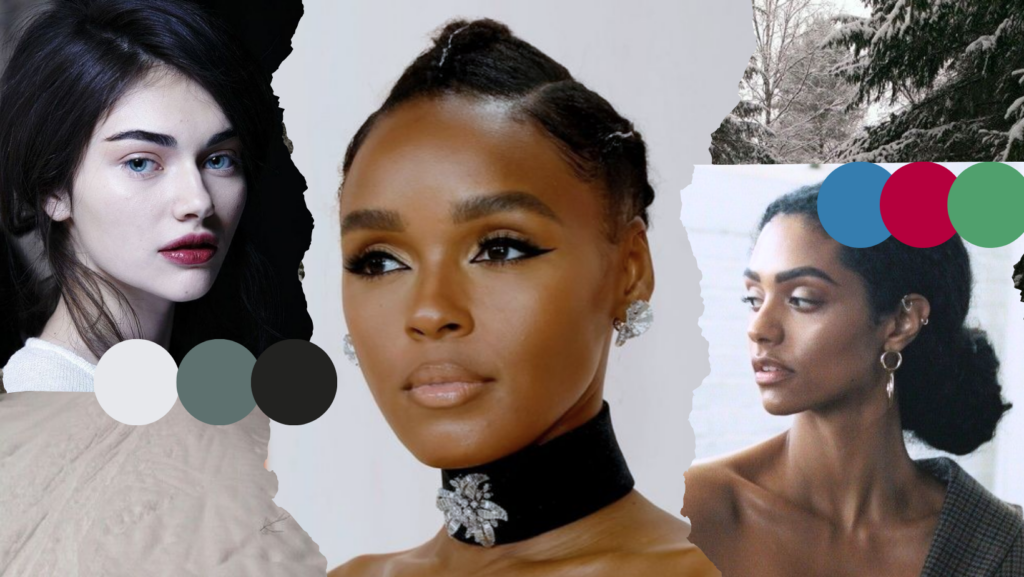 mostly D: Spring
You are a Spring if you have a warm skin tone and hair that is lighter than medium brown. You have a minimal level of contrast between your hair, skin, and eye color. You may have dark hair and pale skin, but you should also have clear eyes. Your overall coloring has a clean, warm, and golden undertone. 
Read more about the personal color palette in Spring full guide!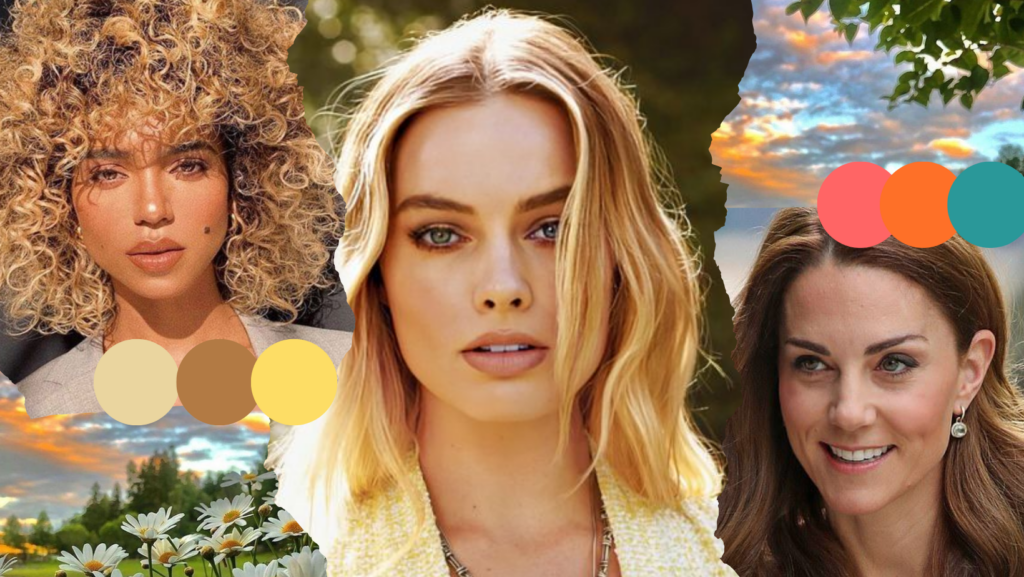 18